If you've bought a multi-cooker for the first time, you're probably excited to try various recipes. But whether you're experienced in cooking or a newbie, there are several things you need to know before you start cooking any meal with a multi cooker.
This versatile and convenient kitchen appliance comes with different preset modes that allow you to prepare foods like vegetables, rice, stew, beans, and meat. In addition, you can bake pastries, sear foods or even make yoghurt with it. And in this article, we are going to explore all the details on how to use a multi cooker. So, read on!
Cooking Healthy Meals
A healthy diet should always be a top priority for everyone. But, at times, we often become so glued to various cooking ingredients that we forget the importance of healthy meals. However, with multi-cookers, your meals will be healthier and have low calories while still retaining their optimum nutritional value.
Additionally, with this kitchen appliance, you can opt to use the steaming function that allows you to lock in the minerals and vitamins. This function cooks ingredients efficiently and quickly while still retaining 90% of vitamins.
Alternatively, you can opt for the boiling function, as it allows the vitamins to dissolve inside the food when you cook. Also, the boiling function requires only a small amount of oil to cook meat and any other food as it retains most of its nutritional value.
Can a Multi-Cooker Be Used as a Pressure Cooker?
Yes, this convenient kitchen appliance can cook food faster than an electric stovetop. And it doesn't require a lot of space, setup time, and knowledge. Besides, once you get familiar with all the settings on your instant pot, you will be able to prepare multiple dishes at home.
How Do You Use the Pressure-Cooking Setting on Your Multi-Cooker?
Place all the ingredients in the multi-cooker. Make sure you have enough liquid there, or your food will burn. Select the pressure cooking function on your electric pot and secure the lid.
This function will build pressure and cook your food evenly in a fraction of the time. Also, it will allow you to prepare your food without using multiple cooking appliances separately. As a result, you can simultaneously prepare potatoes, chicken, and veggies using one pot.
So, whenever you're in a rush, you can always use the pressure cooking function. Since it not only cooks foods quickly but it's also energy saving. On the flip side, if you prefer stand-alone pressure cookers, it's best to invest in one.
Can a Multi-Cooker Be Used as a Slow Cooker?
Yes, a multi-cooker can double as a slow cooker allowing you to enjoy the benefits of slow cooking. If you're looking forward to using your multi-cooker to slow cook, then here is what you should do.
Prepare all your ingredients and place them into the pot. The slow cooking function also requires liquid but don't overfill it. Use the slow cook function on the multi-cooker and set the right cooking temperature and time. Furthermore, less supervision is required while using the slow cooking function on your instant pot.
Once the food is evenly cooked, you can use the keep warm function to keep your food warm until you're ready to serve. Also, if the food hasn't been cooked to your desired results, you can adjust the cooking time and temperature. Continue to slow cook until your desired results are achieved.
Using a Multi-Cooker to Bake
Instant pots are not only versatile, but they are also easy to use. However, did you know that multi-cookers can perform other tasks like baking? Yes, multi cookers can be used to bake brownies, biscuits, cakes and other pastries.
When using a multi cooker for baking, it is always advisable to apply oil or a non-stick coating on the base of the pot. Place your mixture inside the pot and cover it using a lid. Use the baking setting and set the required cooking time and temperature for the item you're baking and leave your kitchen workhorse to do the rest.
Are Multi-Cookers Safe?
Despite their versatility and convenience, are electric multi-cookers safe to use? Yes, these kitchen appliances are safe to use and are also easy to work with. Plus, they don't require constant and strict supervision while in use. They come with safety features that include a heat resistant lid that is cool to touch on the exterior.
Additionally, plenty of multi-cookers begin to cook once the lid has been securely locked on the pot. This feature helps reduce risks such as burns from hot steam or food. It also comes in handy when using the pressure cooker function.
Different Functions of a Multi-Cooker
Whether you're looking to prepare beans, rice, yoghurt, chicken, stew, potatoes, or other different recipes, always ensure that you use your multi-cooker to its full potential because different models have different functions. All of which can be used to prepare new and exciting meals at home. Here are the various functions of a multi-cooker
Yoghurt Maker
Making yoghurt requires a low and consistent temperature over a long period. You will have to make your yoghurt mixture beforehand, place it in glass jars, and then fill your multi-cooker with water. The water should sit just below the tops of the jars, so it does not flow into them.
Frying
Frying is another alternative way of cooking food. However, this cooking method can contain a high number of calories. But, if you use a multi-cooker for frying, the results will be the same, but in return, the number of calories will be less in your meals.
Bear in mind that the frying process may require quite some time. So, if you are using your multi-cooker for frying, start by placing meat, cheese, vegetables and other ingredients of your choice in the multi-cookers pot and then place the lid on.
Using the control panel on your cooker, set the temperature to around 200 degrees and use the fry function for cooking your dishes. Once evenly cooked, the appliance will alert you and automatically switch to the keep warm mode. You may need to stir your ingredients frequently when frying your food.
Steaming
The steaming function on your multi-cooker can be used to cook various dishes such as white rice, brown rice, oatmeal, potatoes and many more. So, if you are looking to prepare your meals through boiling, here is a simple way to make potatoes.
Start by peeling your potatoes and chop them into your preferred sizes. Place them in the pot insert, and add your preferred herbs and spices. Place the lid back and ensure it's locked securely.
On your multi-cooker, select the steam function. Using high pressure, set it to cook for three minutes. Please keep in mind that your cooker may take approximately 10 minutes to reach pressure.
Once the process is done, release the pressure trapped through the pressure vent.
Keep Food Warm
Multi-cookers come with different functions, but the keep warm is a basic feature that can be found in almost every electric multi cooker. This function saves you time when it comes to reheating food and is also energy-saving since you will not be using your microwave or your electric oven.
When using the keep-warm function on your electric multi-cooker, ensure that there is ample liquid in your cooked food. It will keep your food from being dry and tasteless. However, if the dish prepared doesn't have any liquid, you can add a couple of tablespoons of sauce or water.
On the contrary, when reheating single dishes, it's advisable to use the pot insert for your chosen meal. Alternatively, use stacking containers or a hard item that can separate them while preventing them from falling on each other.
Please note that keep warm and slow cooking are two very different functions. Slow cooking is used for cooking food at a very low temperature, while the keep-warm function ensures that your meal doesn't get cold before dinner!
How to Clean a Multi-Cooker for the First Time
First things first, you should clean your multi-cooker before using it. But how do you clean a multicooker for the first time?
Get Rid of the Labels
Start by removing all the labels, apart from those with the housing labels. Use clean, warm water and a soft cloth.
Wipe the Exterior
Damp the cloth with warm water and wipe the exterior carefully. See that you don't get any of the electric components wet.
Cleaning the Insert
Remove the multi cooker insert, rinse it using lukewarm water, and dry it with a paper towel. It's advisable not to scrub your new electric all-in-one cooker when trying to remove any residue or plastic scent since the scrubbing may damage the non-stick coating.
How to Remove the Lingering Plastic Scent
On the other hand, if you're looking for a solution to remove any unwanted scents before you begin to cook, then consider using a lemon. Cut your lemon into two and place them inside the electric pot. Add one litre of water, replace the lid, and ensure that the inner sealing is properly locked. Next, select the high steaming function on your multi-cooker.
Let the water produce steam for a few minutes, then turn off the cooker and allow it to rest before opening. Open your multi-cooker carefully, take out the pot insert, and pour the lemon water.
Rinse the pot insert using fresh, clean water. On the flip side, if your desired results are not achieved, repeat the same process until the plastic scent is gone.
Where Should I Place My Multi-Cooker?
It's advisable to place your multi cooker strategically in your kitchen. Put it in a spot where the heat and steam can escape freely. Not only will this prevent mould build-up but also neither the steam nor the heat will come into contact with your other electrical components.
It's noteworthy to mention that after the pressure cooking is complete, always allow your cooker to rest for approximately 15 minutes before opening the steam valve on the pressure cooker. This prevents you from getting burnt with steam.
Time to Put Your Cooker to the Test
That is it on how to use a multi cooker. We hope that we have answered your question on how multi-cookers can be used as a slow cooker, yoghurt maker, pressure cooker, or rice cooker. However, keep in mind that different multi-cookers have different preset modes. Your multi-cooker model will determine the kind of cooking techniques you can use.
Additional Resources
I am a full-time housewife and love nothing more than cooking. I am extremely passionate about all things food and take great pride in every dish that I prepare. I try to use the freshest ingredients possible, and often experiment with new recipes.
The best multi cookers give you the freedom to cook a vast variety of meals all from the same pot. They're incredibly easy to use and, if you have to work in a small kitchen, give you the freedom to experiment without requiring multiple appliances. With prices starting from as little as £35, they're a brilliantly affordable addition to any chef's toolset.
Multi cookers are often seen as a jack-of-all-trades appliance. While that's still true to some extent, nowadays many of the best multi cookers are highly capable in their own right. Some even specialise in certain cooking methods, which is great if you have a preference towards one type of meal.
If you already have an idea of what you want, our at a glance list below will take you straight to retailers for our favourites. Alternatively, you can scroll down to find mini reviews of all the multi cookers we've tested. New to the world of multi cooking? We've put together a handy guide below to talk you through some of things you should consider before buying.
Best multi cookers
All of the best multi cookers will have preset functions for slow cooking, baking and either rice or steaming. Some multi cookers, such as the Instant Pot and Tefal All-In-One, can also pressure cook. These are a good option if you cook a lot of meat joints and want to achieve slow cooker-style tenderness, but don't have time to wait around.
READ NEXT: Our pick of the best slow cookers
If healthy cooking is on your list of must-haves, a multi cooker with an air frying function may come in handy. The Ninja Foodi does just that, as well as all of the usual functions, so you can make stews, soups, pressure-cooked meats and crispy chips all with the same appliance. The only issue is that this versatility comes at a price: at around £200, you could potentially buy a cheaper multi cooker and separate air fryer for less.
What size multi cooker should I buy?
This depends entirely on the size of your household. If you're cooking for one to two people, then anything from 1.4l upwards should be just fine. For families of four to five, we'd suggest nothing smaller than 4l. If you cook for a crowd regularly or are seriously into batch cooking, then we'd suggest a 6-7l multi cooker.
How much should I spend?
When it comes to multi cookers, pricier certainly doesn't always equal better. Though many of them have the same basic functions, these appliances can be quite varied at times, so we'd suggest deciding what you need the most (slow cooking, air frying, pressure cooking) and choosing a model that excels in that area.
If you want something that simply slow cooks and makes rice, then a budget cooker around the £30-£40 mark is probably more than enough for what you need. However, if you can take advantage of the extra functions, we'd always suggest spending as much as you can.
Anywhere between £60-£100 will get you something decent and probably have enough variety. If you really want to experiment, then it may be worth spending even more on a model with specialist functions and more adjustability.
READ NEXT: Best pressure cookers for super-speedy meals
The best multi cookers to buy
With similar styling to the Instant Pot, Tefal's impressively affordable all-in-one cooker excels in a lot of areas. We're particularly fond of its pressure cook and steaming functions, but it also does a whole host of other things including slow cooking, rice steaming, baking and browning. Rather unusually, this multi cooker also has its own one-touch function for warming and preparing baby food, which is very neat.
If you're looking for an Instant Pot clone that's a bit more affordable, this is a good option. The 6l capacity is enough to accommodate a small family whether you're cooking rice, curry, soups or stews. Better still, the inner bowl is dishwasher safe, making it relatively easy to clean.
Key specs – Capacity: 6l; Dimensions: 28 x 30 x 30cm (WDH); Accessories: Steam basket, trivet, measuring cup, spatula; Dishwasher safe bowl: Yes; Guarantee: 2 years
The best multi cooker for pressure cooking
This cult classic is loved by many home cooks due to its versatility. We really like it as a pressure cooker and it makes exceptional rice, too. Other functions include steaming, sautéing, warming, slow cooking and yoghurt making. Capacity-wise, it's about the same size as the Ninja Foodi, but it's far more affordable.
The Instant Pot has more than enough functions for the everyday home cook and does all of them pretty well for the price. There are cheaper options on this list but they don't deliver such consistent results, so if you can stretch to it, this offers an almost perfect balance between performance and price.
Key specs – Capacity: 5.7l; Dimensions: 31 x 34 x 31.7cm (WDH); Accessories: None; Dishwasher safe bowl: Yes; Guarantee: Not specified
Ninja Foodi 11-in-1 SmartLid Multi Cooker
Though it isn't Ninja's most expensive model (that honour goes to the Ninja Foodi MAX 15-in-1), the Foodi 11-in-1 does come at a premium price. However, if you're willing to spend that little bit extra, you'll get your hands on a high-quality, versatile multi-cooker.
While it might be on the large side, the Ninja Foodi 11-in-1 is aesthetically pleasing and well designed, with a clear and readable digital display and easy to use controls. You can switch between three modes – pressure cooking, air frying and steaming – as well as 11 different cooking functions. These include classic functions such as slow cooking, air frying, and roasting, as well as two new "combi-steam" functions, which combine steaming with baking or air frying for fluffier bakes and juicier, more tender meats.
In testing, it performed admirably in a number of areas but was particularly impressive when pressure cooking and steaming. It's also much simpler to use than previous models, as the newly designed MultiLid doesn't need to be changed out when switching between its three main modes. This cleverly designed lid, combined with impressive functionality make the Ninja Foodi 11-in-1 one of the simplest, yet most feature-packed multi cookers available.
Read our full Ninja Foodi 11-in-1 SmartLid Multi Cooker review.
Key specs – Capacity: 6l; Dimensions: 41cm x 39cm x 40cm (HWD); Accessories: 6L cooking pot, crisp basket, reversible rack; Dishwasher safe pot: Yes; Guarantee: 1 year
Best multi cooker for fast meals
Marrying style, versatility and convenience, the Ninja Speedi is the first real game changer we've seen in the rapid cooking space in some time. Underneath its aesthetically pleasing powder-blue finish and bevelled edges the Speedi houses a versatile multi cooker with air frying, slow cooking, grilling, sauteing, baking, roasting, dehydrating, steaming and combi-steam abilities.
While very impressive, the Speedi isn't quite perfect: the rapid cooker's saute setting didn't quite match the fierce heat of our hob and sadly, this model lacks any pressure cooking functionality. If the latter happens to be a dealbreaker for you, then you may be better off opting for something like the Ninja Foodi 11-in-1. Otherwise, the Ninja Speedi is a multi-cooking option whose convenience and versatility are hard to match.
Read our full Ninja Speedi review
Key specs – Capacity: 5.7L; Dimensions: 31cm x 33cm x 35cm (HWD); Accessories: Adjustable grill plate, cooking pot; Dishwasher safe parts: Yes; Guarantee: 1 year
The best multi cooker for slow cooking
We love the temperature and timer controls: the digital display allows you to quickly and easily set your preferred temperature and cook time, something most of the cheaper options on this list are missing. It's disappointing that there's no set function for rice, though.
Key specs – Capacity: 5.6l; Dimensions: 46 x 34 x 28.2cm (WDH); Accessories: Roasting rack, measuring cup; Dishwasher safe bowl: Yes; Guarantee: Not specified
Lakeland Mini Multi Cooker
Whether you're a student or you've just got a tiny kitchen, this multi cooker ticks all the right boxes. Much like the Instant Pot, this dinky cooker excels at making rice, but we also got great results when baking a cake and slow-cooking a stew for two in it. The delay start time and keep warm functions are also a godsend.
Alongside multiple rice options, cake baking and slow cooking, you can also make oatmeal, quinoa and yoghurt in it. Due to its size and price there isn't a steamer basket or option to adjust temperature settings. That's frustrating, but we didn't find the latter affected the quality of our stew at all.
Key specs – Capacity: 1.4l; Dimensions (WDH): 23.5 x 28 x 20cm; Accessories: Measuring cup, plastic spatula; Dishwasher safe bowl: No; Guarantee: 3 years, if bought via Lakeland.
Do you love spending time in the kitchen, preparing delicious home-cooked meals for your friends and family? If so, then you need an electric multi cooker! This amazing appliance is the perfect addition to any kitchen, as it allows you to easily perform multiple tasks.
With its many adjustable settings and built-in timer, a multi-function cooker will help you create perfect dishes every time. So why not add one to your kitchen today? You won't regret it!
Keep reading to learn how to use a multi cooker and look at some of the delicious recipes you can try.
Benefits of Using a Multi Function Cooker
Multi function cookers are one of the must have small domestic appliances. They are great tools for anyone who loves to cook. They offer several advantages over other kitchen appliances, including:
Versatility
Multi cooker uses are endless. You can easily use it to pressure cook, slow cook, steam, sauté and even make rice dishes. This makes it the perfect appliance for making all types of meals, from delicious stews to flavorful risottos.
Convenience
A multi cooker can save you time in the kitchen, as it is much faster than traditional cooking methods. Its built-in timer allows you to set how long you want your food to cook so that meals are ready when you are. Plus, its adjustable settings make it easy to adjust the cooking time and temperature to achieve the perfect dish.
Ease of Use
With a multi-function cooker, you don't need to fuss over your food while it cooks. Set the timer and let the appliance do all the work for you. This makes cooking easier than ever before!
Step-By-Step Guide on How to Use an Electric Multi Cooker
Using a multi cooker is easy and fun! Here's how to get started:
Prepare the ingredients – Before you start cooking, make sure that all of your ingredients are prepped and ready to go. This will save time in the kitchen later on.
Set the timer and temperature – Once everything is ready, set the timer and temperature according to how long you want your food to cook. Adjusting these settings can help you achieve the perfect dish every time.
Add ingredients – Put all of your ingredients into the multi cooker and close the lid. Then, leave it to do its job!
Enjoy your meal – Once the multi cooker is done cooking, open the lid and enjoy your delicious meal!
Delicious Multi Cooker Recipes
If you have a multi cooker, then you are ready to start creating delicious meals. With its versatility and ease of use, there is no limit to what you can make with this amazing appliance.
Here are some recipes that you can try with your multi function cooker:
Beef and Broccoli Stir Fry – This classic stir fry dish is ready in minutes thanks to the multi cooker. Just add your ingredients, such as beef, broccoli, garlic and soy sauce, set the timer, and you're done.
Chili – This hearty and flavorful dish is perfect for a cold night. Add your ingredients, such as beef, beans, tomatoes and spices to the multi cooker before setting the timer.
Vegetable Soup – This healthy and comforting soup is a great way to get your daily dose of vegetables. Start by sautéing onions and garlic in the multi cooker before adding broth and vegetables. Once done, enjoy it with some crusty bread.
Chicken Curry – This flavorful curry will please everyone at the table. Add chicken, spices and coconut milk to the multi cooker before setting the timer and leaving it to do its magic. Serve with rice or naan for a complete meal.
Beef Stew – This hearty and comforting stew is the perfect meal for a cold winter night. Add ingredients such as beef, potatoes, carrots, onion and stock to the multi cooker and let it do its magic!
Creamy Risotto – This classic Italian dish is surprisingly easy to make with a multi cooker. Start by sautéing onions and garlic, then add rice and broth before setting the timer. When done, you'll have perfectly cooked risotto in minutes!
No matter what you're in the mood for, there's sure to be a recipe that you can make with your multi cooker!
A multi cooker is an all-in-one kitchen appliance that combines the functionality of multiple common kitchen appliances, making it a perfect addition to any home. From beef stew to creamy risotto, there are countless recipes that you can make with your multi cooker. Whether you're a beginner or an experienced cook, a multi-function cooker will make your cooking routine easier and more enjoyable.
So, what are you waiting for? Shop the best multi cooker today from Midea Gulf! Enjoy a multi-function cooking program with 20 preset menus, which allows you to cook a variety of meals.
The Spruce Eats / Amelia Manley
What We Like
Remembers previous settings
Three temperature levels
Precise temperature control
What We Don't Like
Comes with minimal accessories
Difficult to see pressure valve
This Instant Pot can pressure cook, slow cook, sauté, steam, and keep food warm. The lid is designed for easy sealing, and the pressure release valve automatically sets to sealing, so there's no chance of cooking with the vent open by accident. Quick-cool technology helps it cool to release pressure quicker so that you don't have to wait as long for the lid to open. This model comes in a 3-, 6-, or 8-quart size and is popular because it performs all of its functions incredibly well and makes cooking much faster and easier.
We made various dishes, including hard-cooked eggs, steel-cut oats, chickpea stew from dried chickpeas, mushroom risotto, lentils and sausages, bread pudding, salmon, and bone broth. Each meal turned out delicious and perfectly cooked, making this model precise and reliable.
The Spruce Eats / Danielle Centoni
"I tested its ability to slow cook, making chili with dried pinto beans and beef chuck, and soup with a ham hock and dried cannellini beans. It always produced tender beans and meat in four hours on high." — Danielle Centoni, Product Tester
Courtesy of Amazon
Great for small meals and spaces
Basket for rinsing and steaming
14 pre-programmed settings
Great for small spaces and small-to-medium batches, this compact multi-cooker won't break the bank. It holds 4.5 quarts, so it can also be great for folks who already have a larger cooker but want an extra for side dishes. It has 14 cooking presets for white rice, brown rice, sushi rice, whole grains, hot cereals, quinoa, sauté, steam cook, soup/simmer, sear/brown, and warm. It also has high and low slow-cooking options and a delay timer.
The included basket can be used for rinsing rice before cooking and steaming vegetables while rice cooks in the pot below. For easy cleaning after cooking, the removable aluminum pot is dishwasher-safe. The downside to this cooker, though, is that is doesn't have a pressure cooking function, which would otherwise cut down on cook time for dense ingredients like dried beans.
What Our Experts Say
"I love steaming in my multi-cooker versus on the stovetop. When I steamed on the stovetop, I had to pay attention to water levels. I burnt a hole in my mom's steamer pan once because the water evaporated dry. With the multi-cooker, I can just press 'cook' and forget about it until it beeps." — Pat Tanumihardja, Author of "Instant Pot Asian Pressure Cooker Meals"
15 presets, including pressure cook settings
Progress bar tracks pressurization
Can sterilize baby bottles and canning jars
This multi-cooker is relatively inexpensive for being so versatile and offering such a large cooking capacity. It offers 15 cooking presets, half of which utilize pressure cooking for faster cook times and consistent results. You can use this cooker to brown/sear, sauté, slow cook, simmer, boil, make yogurt, keep warm, cook meat/poultry, make beans/chili, make soup/broth, make rice/grains, make dessert, steam, and even sterilize items like baby bottles or canning jars. It also has manual control of temperature and pressure along with a delay timer. A steam release dial on top of the cooker allows you to keep your hands away from the steam.
We tested the 6-quart version of this multi-cooker, which is the version featured in the full review above, and found that it performed very similarly to the Instant Pot Duo and offers similar preset programs. The Instant Pot just offers three settings instead of two (the Crock-Pot has just low and high settings, lacking a medium option) as well as a manual option for when you don't want to use presets. It's also about an inch shorter and narrower.
"In terms of its straight-up ability to successfully pressure cook or slow cook a wide variety of foods, the Express Crock performs just as reliably as other electric multi-cookers." — Danielle Centoni, Product Tester
Courtesy of Bed Bath & Beyond
Oval shape ideal for roasts
Easy-to-use dial controls
Programmable up to 24 hours in advance
No handles on steam rack
Fewer presets than many cookers
This cooker has a dishwasher-safe cooking pot, so cleaning is easy when you're done cooking and serving. One dial controls the cooking mode, with three slow-cooking temperatures, an oven bake mode, browning and sautéing, steaming, and rice cooking. A second dial controls the temperature, making it easy to set the cooker for any of your favorite recipes.
Settings can be programmed up to 24 hours in advance, and the keep-warm mode makes sure the food stays at the perfect serving temperature without overcooking. A recipe app is available with 50 recipes designed specifically for this cooker.
Wide temperature range
One-touch browning and cooking
No delayed-start option
Less versatility than other multi-cookers
Most multi-cookers hold 6 quarts or less, but this cooker gives more cooking space with a 7-quart cooking pot. It has four cooking functions: slow cook, roast, brown/sauté, and steam, so it's great for all types of cooking. Even better, all functions except steam can be customized. Make sure to select the 7-quart version if you're going for the large-capacity option, as it comes in 3.5, 4, 6, and 6.5 quarts, too. It has sturdy handles for easy transportation and looks beautiful on a buffet line.
Slow cook can be set for high, low, simmer, or warm. Roasting temperatures can be set from 250 to 450 degrees, so it's great for low-and-slow roasting or high-heat cooking for a great crust on a roast or crisp skin on a chicken. The brown/sauté setting can even be cranked up to 500 degrees for an impressive sear. The cooking pot has a nonstick coating, but it's dishwasher-safe for easy cleaning when cooking is complete.
"Red cooked pork (braised pork in soy sauce) is one of my favorite meals to cook in the multi-cooker. It usually takes at least a couple of hours of simmering on the stovetop for the meat to turn out tender and soft. In the multi-cooker, it takes only 30 to 40 minutes. The same goes for other long-simmering braises, like curries and stews." — Pat Tanumihardja, Author of "Instant Pot Asian Pressure Cooker Meals"
Adjustable time and temperature
Separate lids allow pressure cooking, air frying
High wattage for quick heating
Multi-cookers are known for their array of functions, but Ninja takes this further by adding air frying to the mix. Swing the multi-cooker's attached lid closed to air crisp, bake, roast, or broil. Leave it open and it can be used to sear and sauté. Lock on the separate pressure cooker lid and the 6.5-quart unit can be used for pressure cooking, steaming, slow cooking, and making yogurt. The FD302 model can also be used to dehydrate, cook sous vide-style, and keep food warm.
Each of the multi-cooker's functions can be activated at the touch of a button. Although each has a default temperature or pressure and time programmed into the cooking mode, you can adjust these in most cases if your recipe differs from the presets.
Courtesy of William Sonoma
Attractive on the table
Three slow-cook settings
All-Clad might be best known for its quality cookware, but it also makes quality cooking appliances like this multi-cooker. The mirror-finished exterior will look classy in any kitchen and stunning on the buffet table.
The center dial sets the cooking mode for slow cooking, rice, steam, sear, or simmer, while buttons fine-tune the choices. You can preheat the pot, select temperatures, or use the keep-warm/buffet button to keep food warm without overcooking it. The nonstick surface in the cooking pot is safe for metal utensils, so there's no need to panic when a guest grabs the wrong serving spoon, but softer utensils like wood or silicone are preferred. The lid and steam basket are dishwasher-safe, but the insert should be washed by hand.
Built for small batches
Pour spout and lid vents for straining
Attractive retro design
Easy to use
There's no doubt about it, this multi-cooker has a unique look, somewhat like the child of a toaster and a tea kettle, with a jaunty lid and handy side handles. The control panel is arranged in a neat circle with settings for risotto, rice, sear, sauté, simmer, soup, yogurt, boil/steam, low or high slow cook, and keep warm.
We recommend purchasing the compatible stir tower, which has the ability to stir food while it cooks, allowing you to achieve perfect risotto every time and cook onions that won't stick or burn. The tower has three constant-stir speeds and two intermittent modes so it can be customized to what's cooking. The cooker has a 4-quart capacity, so it's great for singles and couples and perfect for side dishes.
For an easy-to-use multi-cooker that releases its pressure valve automatically, consider the Instant Pot Duo 7-in-1 Electric Pressure Cooker. For a solid buy that won't break the bank, we recommend the Hamilton Beach 4.5-Quart Digital Multi-Cooker.
What to Look for in a Multi-Cooker
Size might be your first consideration when buying a multi-cooker. These devices can be bulky and heavy, so overall dimensions can matter if you have limited storage space. If your kitchen is large and you use your multi-cooker often, you might be able to devote countertop space to it. If you'll be storing it in a cupboard, pantry, or closet, it's best to not have to bend over or reach overhead to lift the cooker in and out.
Interior size matters, too; most multi-cookers have their capacity listed in quarts. A 6-quart model works well for four to six people. For larger batches, you may want a bigger unit, while one- or two-person meals may cook best in a smaller device.
Versatility and Features
Multi-cookers typically come with numerous presets that let you cook certain foods, from soup to rice, without digging out a recipe for specific cook times and temperatures. Each model can vary in its offerings, and one of the biggest differences between cookers is that some offer pressure-cook settings while others do not. Having pressure-cook settings is a big deal, as they can cook dense items like dried beans and thick cuts of meat in much less time and with very consistent results.
The most versatile multi-cookers give you plenty of manual control, too. These may be important if you want to use them for your favorite stovetop recipes, choose your preferred tanginess for yogurt, or adjust pressure or temperature to handle delicate foods like eggs and fish.
Even though multi-cookers are meant to properly cook meals without you watching exactly how that magic happens, a few key specs are worth considering. High and low settings for pressure cooking and slow cooking let you keep vegetables crisp, fish flaky, and pulled pork moist. A high-powered device reaches pressure more quickly than a low-watt model, which may be more appropriate for steaming rice and slow-cooking stews.
Many multi-cookers have nonstick interior pots that can be cleaned in a dishwasher, but most manufacturers still recommend washing by hand and avoiding metal utensils to keep that surface scratch-free. Models with hinged lids or pressure valves can be harder to clean by hand than those with glass lids.
FAQs
Some multi-cookers include a bake function that can make bread much like you would in a standard oven. For others, the slow-cooker setting can be used to bake bread or other baked goods. Breads take longer on a slow-cook setting than in an oven, but with a multi-cooker, you can bake indoors or outside without heating the house.
Can you fry in a multi-cooker?
Frying can be challenging in most multi-cookers. As noted by Pat Tanumihardja, author of "Instant Pot Asian Pressure Cooker Meals," the sauté function rarely hits the temperature you can reach on a cooktop, leaving a stir-fry soggy.
Air frying may be the best solution for cooking frozen breaded chicken or crispy potato wedges in a standalone device. Some multi-cookers, like the Ninja model in this round-up, come with a built-in crisping lid and air-frying functions. Some other bands sell a separate lid that turns the multi-cooker into an air fryer.
Can you boil eggs in a multi-cooker?
Not only can you hard-boil eggs in a multi-cooker, but fresh eggs can be boiled and then easily peeled, which is one of the biggest challenges after stovetop boiling. To achieve this, you'll want a multi-cooker with a pressure cooking function that can be set to low pressure. At high pressure, the shells can crack before the egg is cooked.
Why Trust The Spruce Eats?
This roundup was updated by Katya Weiss-Andersson, a writer and editor who has nearly a decade of experience as a professional chef. Katya is a big Instant Pot fan after being a hardcore skeptic for years; she loves that cooking beans, lentils, risottos, and stews in her multi-cooker takes less time and effort than on the stove.
Pat Tanumihardja is the author of "Instant Pot Asian Pressure Cooker Meals."
Do you get confused when new appliances come onto the market? Well, this particular appliance not only carries out multiple functions but also comes disguised under many names.
To name a few multi-cooker, pressure cookers, multi-function cookers, and even one-pot cookers.
What Can a Multi-Cooker Do? A multi-cooker carries out the cooking functions of many appliances all within the one electric appliance. It is a slow cooker, rice cooker, pressure cooker, electric pot, steamer, fryer, air-fryer, dehydrator, yogurt maker, and breadmaker.
Spoiler alert "I got one" and I believe a multi-purpose cooker can satisfy everyone's needs as we all like to prepare different dishes.
A multi-cooker is something-in-1. I say this because this appliance can literally replace so many different meal preparation appliances.
The cooker arrives with various functions and settings that are pre-programmed.
To use one of these cookers is really as easy as choosing a recipe, buying the ingredients, preparing ingredients, popping them in the cooker as per the recipe, and choosing the right program.
You will then be notified when the meal is ready if you are not around it will turn itself on to the keep warm mode. The keep-warm mode can stay on for up to 12 hours in some cookers.
After you get the hang of the pre-programmed recipe combinations you can then move on to program your own favorite recipes into the appliance. You know the ones that we all tend to cook all the time.
What Can a Multi-Cooker Do?
Using a multi-cooker you will be able to make 1000's different meals. If it can be cooked this appliance will be able to do it for you. They use less oil or fat lubricants to cook with so you are already winning by consuming fewer calories.
The multi-cookers come complete with steaming racks that stack inside the cooking pot. This feature enables you to prepare the main dish and any accompaniments you may want with the meal such as vegetables.
Once you get the hang of using your appliance you will soon be enjoying the benefits of nutritious hearty food prepared from fresh ingredients.
In our busy lives, this has to be a big benefit knowing that you can prepare quick healthy food while not being tied to the kitchen for hours on end.
Is a Multi-Cooker Healthy?
Multi-cookers are absolutely healthy. I ask you what is not healthy about preparing your own meals from fresh meat and produce. The only alternative I see is pre-packaged fake food or takeaway.
So yes I believe that any meal you meals you prepare is healthier than the fast options out there.
A day in the life of a Multi-Cooker!
Let's start with breakfast you will be able to freshly cook oatmeal or another breakfast favorite overnight using the time delay setting.
Mid-morning you can bake bread, cakes, scones maybe a dessert.
Then on to lunch, on the weekends the possibilities are endless anything from risottos, soups, stews, casseroles, salads, and beyond. If you are home during the week for lunch this appliance will reheat a meal for you.
Alternatively, prepare something quick and healthy. If you prepared a delicious meal the night before chances are you are going to be taking leftovers to work – how good is that?
Come home to dinner already prepared such as pot roasts, potatoes, steamed vegetables quick clean, and then you can prepare a dessert. If you are late home or not ready to eat use keep warm and reheat settings are right there to be used.
You will be blown away by the desserts and cakes you can prepare in a multi-cooker.
Overnight you can either prepare breakfast for the next morning or maybe a big batch of yogurt!
CHECK OUT the Ninja
What Can You Save With a Multi-Cooker?
The savings you can achieve with a multi-cooker is one of the best features of owning one of these appliances they include space, energy, time, and of course money!
Space
The space you save with a multi-cooker is awesome. You can remove a number of appliances and just have one cooker. This frees up so much space in your kitchen you will truly feel liberated.
These cookers are also handy for any number of other spaces. Such as college dorms, offices, RVs, holiday apartments, holiday cabins, small apartments, and tiny homes.
In fact anywhere with an outlet.
Energy
Energy savings – the traditional kitchen stove/oven uses ten times more energy than a multi-cooker. Throw into the mix the other appliances you would use to prepare some meals as well as the extra hot water for washing up.
Due to the fact that after preparation the multi-cooker cooks automatically. So the time saved in the kitchen is fantastic. Think of all the other things you could be enjoying.
Money
Not only will you not have to purchase a kitchen appliance to prepare certain foods you won't have to replace existing appliances. This is a huge money saver.
Combine this with the amount of money you will save on food by preparing nutritious meals that provide leftovers for lunches or meals for the freezer. You will be well in front financially.
Convenience and Safety
The convenience comes with the fact that you can leave the cooker to prepare the meal. Safety comes into play because when the multi-cooker has completed its programmed task it will automatically turn off.
Some cookers will even alert you to the end of cook time. If you do not respond the cooker will revert to the keep warm setting until you are ready to serve.
Cleaning and Care
Cleaning is easy just empty the cooker clean the cooking pot and any steamer inserts you may have used. They simply wipe down the whole appliance with a damp cloth.
These cookers do not retain any odors from meals prepared. Cleaning and care are a breeze.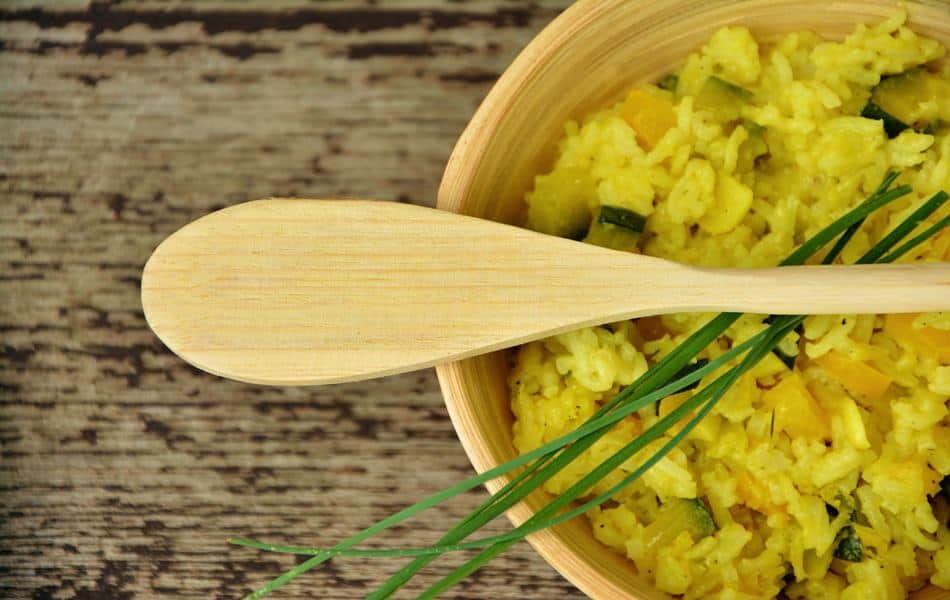 Multi-Cooker Benefits
Multicookers replace a number of kitchen appliances such as slow cookers and rice cookers. They are generally compact and easy to store. So compact in fact can use them anywhere.
Holiday homes, RV, anywhere you have a power outlet, you are ready to go. The clean-up is kept to a minimum because you are not using a number of pots and pans. The units themselves are easy to clean.
They are safe to use, are programmable, and can be left alone while the cooking process takes place.
Depending on the size of your multi cooker you can prepare meals for a large number of people. Just about any meal you can think of you can prepare in a multi-cooker.
Related read what can you use instead of a pressure cooker?
Final Thoughts – What Can a Multi-Cooker Do?
I believe the main confusion with getting answers on what certain appliances claim to do or which appliance they replace is because not all of the multi-cookers do the same job.
Some are advertised as 7-in-1 others 8-in-1 and others are still 9-in-1. The numbers 7, 8, and 9 do not necessarily mean the number of appliances they replace. It's also about the functions, settings, and programs as well.
So as with any other purchase, you make doing a little bit of homework upfront will almost always give you what you are searching for.
I can guarantee you will be swapping various recipes for dishes you would probably never consider making with your family and friends in no time.
Life is just easier if you use your multicooker to its maximum capabilities, you will not be sorry you purchased one of these appliances.
If you want to know more about these amazing cookers, as well as, some of the best brands. The brands include Instant Pot, Crock-Pot, Cosori, T-Fal, Breville, Fagor, KitchenAid, and Gourmia.
So why not head over and check my extensive report on the best multi-cookers by clicking here.
One-Pot Cooking Rocks