You did it! All the cookies have been baked and the festive cakes consumed. You might be asking yourself, "What's next on the baking agenda?" If you're coming up blank, don't fret. This month is actually a sneaky great time to bake: With winter weather settled in, it's time to hunker down and tackle a project bake you've always wanted to try. Or use this time to bake all the recipes you were dying to make while cookies and candies took up your time in December.
To inspire you, I'm sharing my favorite recipes — from hearty entrées to breakfast treats to sweet indulgences — to keep you and your family warm and well-fed this month.
Make your coffee break extra-special with coffee-infused Mocha Whoopie Pies.
1) Mocha Whoopie Pies
Embrace the darker side of winter with these devilishly dark whoopie pies. They feature espresso-enhanced cake rounds sandwiched around a rich chocolate ganache filling. Pair with a warm mug of hot cocoa or your favorite cup of coffee.
Photography and food styling by Liz Neily
Popovers are a fun way to liven up your normal breakfast routine.
2) Popovers
If you think it's difficult to whip up freshly baked treats on a cold winter morning, think again. I love popovers for their simplicity — they're made with only four ingredients and five minutes of prep time — and their versatility. Serve with jam for breakfast (my preferred way) or in the breadbasket for dinner. Heed my warning: Keep that oven door closed while baking! If you open the door, the popovers may not fully "pop," ruining the "whoa-you-made-those?!" effect these tend to elicit.
Chicken and Dumplings are the ultimate comfort food for cold winter nights.
3) Chicken and Dumplings
Born and raised in Pennsylvania, I have a soft spot for this variation of the traditional Pennsylvania Dutch recipe. (I even remember eating it in my elementary school cafeteria when I was a little girl.) This quick and easy recipe features fluffy, homemade dumplings (made even easier with self-rising flour!) that sit atop a flavorful chicken soup-style filling. A one-pot recipe, it's perfect for your Dutch oven.
Discover the sweet surprise tucked inside these stuffed cookies.
4) Salted Caramel Stuffed Cookie
A mashup of an oatmeal cookie, coffee cake, and muffin, these impressive cookies are stuffed with warm, gooey caramel for the ultimate decadent dessert. Senior Recipe Developer Molly Marzalek-Kelly spent countless hours perfecting the ratio of cookie to caramel to streusel topping, and she nailed it. Unlike your average cookie, they're baked in a muffin pan to ensure they're adorably chubby and perfectly round.
Experience potato perfection with Classic Scalloped Potatoes.
5) Classic Scalloped Potatoes
This recipe is simple to make, quite affordable, and makes a lot. With layers of thinly sliced, tender potatoes and a creamy sauce made with just flour, milk, and butter, you'll be hard-pressed to find a better way to eat these seasonal tubers.
Double-Dutch Dark Cocoa gives these Fudge Brownies their irresistible chocolatiness.
6) Fudge Brownies
I have baked numerous batches of brownies, and I keep returning to this recipe. They're easy to make and taste so much better than boxed. This recipe also taught me how to accomplish the perfect shiny crust quintessential to a picture-perfect brownie. (The secret? Chocolate chips!) There's a reason these brownies are beloved by everyone at King Arthur — they're simply the best.
https://youtube.com/watch?v=RmpE_iskKBQ%3Fautoplay%3D0%26start%3D0%26rel%3D0
7) Cinnamon-Sugar Crunch Bagels
We've got Recipe of the Year on the mind since our 2023 recipe, Cinnamon-Crisp Coffee Cake, just made its debut. This sweet bagel recipe is a twist on our 2022 Recipe of the Year Ultimate Sandwich Bagels — and the well-loved Cinnamon Crunch Bagel from Panera. It's distinguished by its spectacularly crunchy crust, made from a streusel topping that shatters with every bite and includes coarse sparkling sugar for a sprinkle-like crunch.
Add an extra sprinkle of cheese to this savory quiche right before baking for extra flavor.
8) Roasted Butternut Squash & Spinach Quiche
I love quiche for its versatility, and this recipe is no exception. Butternut squash and aromatic herbs provide a rich, earthy, comforting flavor, but you can just as easily substitute other winter squashes or vegetables you have on hand. Baked in a buttery, flaky pie crust with a creamy custard filling, it's great for breakfast, brunch, lunch, or even dinner.
Photography by Rick Holbrook; food styling by Kaitlin Wayne
This Chocolate Cream Pie will satisfy any chocolate lover.
9) Chocolate Cream Pie
The silky-smooth chocolate filling is what really takes this luscious pie over the top. Crowned with lightly sweetened whipped cream reminiscent of a blanket of fresh snow, this pie is a diner staple that's even better when made at home. Add some shaved chocolate on top for an elegant touch. Make sure to check out our vegan-friendly version too: No-Bake Vegan Chocolate Pie.
Prep this bread the night before and bake it fresh in the morning.
10) No-Knead Harvest Bread
Made with whole grains, dried fruit, and nuts, this hearty bread is hands down my favorite bread to toast for breakfast. It packs flavor and texture and needs only a small smattering of butter to bring out all its flavors. No-knead breads are also some of the easiest you'll ever make thanks to the longer resting times that replace kneading.
Homemade Pierogi beat store-bought every time.
11) Homemade Pierogi
These little pockets of mashed potatoes and cheese are a recipe to put on repeat all winter long. They're easy to make, and you can customize your fillings based on your taste — sauerkraut is my personal favorite. Serve them like I do, with a dollop of sour cream.
Joseph De Leo
Kouign-Amann is a classic sweet and flaky pastry that's worth making at home.
12) Classic Kouign-Amann (Breton Butter Cake)
If you're snowed in and want a baking project, give this traditional French cake a whirl. Kouign-amann translates to "butter cake," and for good reason. Like a croissant, it's made by layering dough with sheets of butter, creating delicate layers that melt in your mouth — but with the pleasant addition of sugar in each of those layers. This recipe is a great place to start if you're new to laminated doughs, as it's very forgiving.
The addition of chili crisp gives these savory rolls a spicy punch.
13) Tahini-Scallion Rolls
These rolls are unlike any I've had before. Creamy tahini lends a slightly nutty flavor that sets them apart from your average dinner roll, while the scallions add a somewhat peppery flavor. I like to sprinkle Everything Bagel Topping on top for added flavor and crunch. (And if you like tahini, don't miss this Tahini Poppy Seed Pound Cake.)
Hot bread is delicious, and with the addition of hot cheese in these crusty loaves, it's even better.
14) Gruyère-Stuffed Crusty Loaves
Filled with melty Gruyère cheese and pizza seasoning, these crusty loaves are just what every dinner table needs. I like to utilize the long rest option included at the bottom of the recipe page so I can more easily fit this recipe into my schedule.
Cover photo (Mocha Whoopie Pies) by Shilpa Iyer.
3-Ingredient Peanut Butter Cookies
Time Commitment: 20 minutes
Why We Love It: gluten free, dairy free, <30 minutes, <10 ingredients
These sweet-and-salty handhelds, made with sugar-free peanut butter, keep in the freezer for up to three months. (That means you can bake some whenever you get a craving.) Bonus: You probably have everything you need to make them already on hand.
Blackberry Jam Pie-Crust Straws
Time Commitment: 35 minutes
Why We Love It: beginner-friendly, kid-friendly, make ahead
For those days when you're craving pie but have no time to bake one. (Store-bought puff pastry to the rescue!) You can thank us later.
Cookies-and-Cream Shortbread Cookies
Time Commitment: 40 minutes
Why We Love It: beginner-friendly, kid-friendly, make ahead
Think of them as classy homemade Oreos. Your kids will love finding one in their lunchboxes.
Cardamom Cream-Filled Bundt Cake
Time Commitment: 1 hour and 50 minutes
Why We Love It: special occasion-worthy, crowd-pleaser, make ahead
This dessert is inspired by light-as-clouds semlor, a yeasted Swedish cake. Cardamom makes the cake delightfully fragrant.
Chocolate Skillet Cake
Time Commitment: 1 hour and 5 minutes
Why We Love It: beginner-friendly, crowd-pleaser, kid-friendly
The secret ingredient in this ooey-gooey masterpiece? Freshly brewed coffee, for a bold kick. It enhances the rich cocoa flavor.
Gluten-Free Apple Rose Tart
Time Commitment: 2 hours and 25 minutes
Why We Love It: gluten free, special occasion-worthy, make ahead
Well, well, well. Aren't you ambitious? (JK, the apple roses are easier to assemble than you'd think.)
Chrissy Teigen's 3-Ingredient Chocolate Mousse
Time Commitment: 2 hours and 15 minutes
Why We Love It: beginner-friendly, <10 ingredients, kid-friendly
Crowned with salted crisped rice-hazelnut crackle for good measure (and whipped cream, of course).
Blackberry-Raspberry Skillet Cobbler
Time Commitment: 30 minutes
Why We Love It: one pan, beginner-friendly, crowd-pleaser
Way less work than crimping and blind-baking a homemade pie crust, but every bit as satisfying. It's a great way to use your farmers market berry haul come summer.
Easy Cherry Skillet Cake
Time Commitment: 1 hour
Why We Love It: beginner-friendly, one pan, crowd-pleaser
Your cast iron skillet basically guarantees crispy edges and a fluffy center, aka the perfect cake.
Chocolate Chip Cookie in a Mug
Time Commitment: 10 minutes
Why We Love It: beginner-friendly, <30 minutes, <10 ingredients
In case you simply can't be trusted around a whole fresh batch, this quick confection will hit the spot without tempting you for days.
Homemade Toaster Pastries
Time Commitment: 1 hour
Why We Love It: make ahead, special occasion-worthy, kid-friendly
Pillsbury has nothing on these beauties. Consider them your picky kids' new favorite breakfast.
Dessert Nachos
Time Commitment: 1 hour
Why We Love It: beginner-friendly, crowd-pleaser, kid-friendly
Trade baking for frying and you've got cinnamon-sugar tortilla chips with a slew of sweet fixings.
Lemon Meringue Cookies
Time Commitment: 50 minutes
Why We Love It: special occasion-worthy, crowd-pleaser, make ahead
Rubbing lemon zest into the sugar helps release more of its natural citrus flavor into the cookies.
Easy Peanut Butter Fudge
Time Commitment: 10 minutes (plus chilling time)
Why We Love It: beginner-friendly, no-bake, gluten free
The best impromptu baking recipes are those that require no baking at all. We're looking at you, cheater's fudge.
Cranberry Apple Danish
Time Commitment: 1 hour
Why We Love It: special occasion-worthy, crowd-pleaser, make ahead
Warning: Your brunch guests will think you scored these at a posh local café. Let the compliments roll in.
Fig Tarte Tatin
Time Commitment: 55 minutes
Why We Love It: special occasion-worthy, crowd-pleaser, beginner-friendly
Store-bought puff pastry meets sticky-sweet, caramelized produce. Bookmark this now to wow the relatives at Christmas dinner.
Giant Cinnamon Roll
Time Commitment: 1 hour
Why We Love It: beginner-friendly, kid-friendly, special occasion-worthy, crowd-pleaser
Less is more—unless we're talking about breakfast pastries. (And two-ingredient vanilla icing.)
Brown Sugar-Pear Puff Pastries
Time Commitment: 45 minutes
Why We Love It: beginner-friendly, crowd-pleaser, special occasion-worthy
They're destined to be the finale of your Thanksgiving feast. Can you believe they start with store-bought dough?
Cinnamon Sheet Cake with Cider Frosting
Time Commitment: 55 minutes
Why We Love It: beginner-friendly, crowd-pleaser, make ahead
The key to this fall-inspired cake is boiling apple cider until it reduces into a highly concentrated, flavorful syrup. One bite, and it'll become your new favorite lazy Sunday baking project in the fall.
Easy Chocolate Marshmallow Cups
Time Commitment: 1 hour and 30 minutes
Why We Love It: beginner-friendly, make ahead, kid-friendly
These have Valentine's Day goody bags written all over them, but they'd also make a great hostess gift for any occasion.
Glazed Doughnut Cookies
Time Commitment: 1 hour and 45 minutes
Why We Love It: special occasion-worthy, kid-friendly, make ahead
C'mon, how ridiculously adorable are these Homer Simpson doughnut doppelgangers? They're basically edible emojis.
Ruby Red Grapefruit Panna Cotta
Time Commitment: 2 hours and 30 minutes
Why We Love It: beginner-friendly, no-bake, gluten free
You only need six ingredients and a couple hours to pull off this sophisticated Italian treat. We feel a dinner party coming on.
Frozen Chocolate Soufflé
Time Commitment: 3 hours and 30 minutes
Why We Love It: beginner-friendly, make ahead, no-bake, gluten free
If you've been devastated by deflated soufflé before, fret not. This one comes together in the freezer instead of the oven.
Spiced Palmiers
Time Commitment: 4 hours and 30 minutes
Why We Love It: special occasion-worthy, make ahead, crowd-pleaser
On the hunt for a weekend baking project? Look no further than this impressive pick, starring homemade puff pastry.
Triple Cookie Skillet Pie
Time Commitment: 40 minutes
Why We Love It: kid-friendly, one pan, beginner-friendly
Something tells us your kids won't want birthday cake for their next party once they catch wind of this triple threat.
Coconut Cookies
Time Commitment: 30 minutes
Why We Love It: beginner-friendly, make ahead, <10 ingredients
They taste like a blissful combo of sugar cookies and coconut macaroons, and we're here for it.
10-Minute Caramel Apple Baked Brie
Time Commitment: 10 minutes
Why We Love It: beginner-friendly, <30 minutes, gluten free
Keep this Brie recipe in your back pocket for the next time your in-laws make an unexpected visit—it's just fancy-looking enough.
Classic Banana Bread
Time Commitment: 1 hour and 15 minutes
Why We Love It: beginner-friendly, make ahead, kid-friendly
Just in case quarantine hasn't turned you into a total pro yet, this banana bread is impeccably moist and pretty darn foolproof.
Neapolitan Pie
Time Commitment: 1 hour and 25 minutes
Why We Love It: special occasion-worthy, crowd-pleaser
This tri-flavored custard pie, layered with chocolate, vanilla and strawberry fillings, is peak nostalgia.
Apple Tart with Soft-Pretzel Crust
Time Commitment: 2 hours and 15 minutes
Why We Love It: special occasion-worthy, crowd-pleaser
If you're a sucker for all things sweet and salty, add this stunner to your to-bake list, stat.
Homemade Milano Cookies
Caramel Almond Cake
Time Commitment: 1 hour and 30 minutes
Why We Love It: beginner-friendly, special occasion-worthy, crowd-pleaser
Slivered almonds + sugar = a sweet, crunchy caramel crust that will impress every guest imaginable.
Cardamom Crème Brûlée
Time Commitment: 1 hour and 20 minutes
Why We Love It: special occasion-worthy, <10 ingredients, gluen free
Be sure to steep whole cardamom pods—not ground cardamom—in the cream to give the custard its warm, soothing flavor.
Brownie Cupcakes
Time Commitment: 1 hour
Why We Love It: beginner-friendly, kid-friendly, make ahead
Let your kids top them off with marshmallows right before they finish baking, so they can watch them melt in the oven.
3-Ingredient Brigadeiro
Time Commitment: 1 hour and 30 minutes (includes chilling)
Why We Love It: beginner-friendly, gluten free, <10 ingredients
These Brazilian sweets are dangerously poppable, not to mention a breeze to make. Take your pick of classic chocolate and unexpected strawberry milk.
Rosé Poached Pears with Ginger and Vanilla
Time Commitment: 50 minutes
Why We Love It: beginner-friendly, gluten free, no-bake, special occasion-worthy
Table this pear-y chic idea (sorry) for your next fancy dinner. All it takes is simmering the fruit in spiced wine until tender.
Microwave Double Chocolate Cake Bowl
Cassava flour, maple syrup and coconut whipped cream keep this 10-minute wonder Paleo-friendly.
No-Bake, Gluten-Free Rose Petal Brownies
Time Commitment: 2 hours and 15 minutes
Why We Love It: no-bake, gluten free, vegan, special occasion-worthy
A sprinkling of rose tea is a great substitute if you don't have dried rose petals in the spice cabinet (or don't feel like searching for them at the store).
Grapefruit Meringue Stacks
Time Commitment: 3 hours
Why We Love It: gluten free, special occasion-worthy
Sweet, airy meringues layered with tart, five-ingredient grapefruit curd? Don't mind if we do.
Sticky Toffee Honeycomb Cake
Time Commitment: 1 hour and 20 minutes
Why We Love It: special occasion-worthy, crowd-pleaser
Sticky toffee pudding, a holiday date spongecake from Britain, was long overdue for an upgrade. This one boasts thick honey-butter caramel.
Giant Brown Sugar Snickerdoodles
Time Commitment: 25 minutes
Why We Love It: beginner-friendly, <30 minutes, kid-friendly, make ahead
They're soft and chewy like the O.G., but also rolled in sugar before baking for crunchy, caramelized bottoms.
Skillet Peach Cobbler
Time Commitment: 1 hour and 10 minutes
Why We Love It: beginner-friendly, crowd-pleaser, one pan
Make this for every summer barbecue you ever throw and boom: You're the hostess with the mostest.
Caramel Coconut Macaroons
Time Commitment: 40 minutes
Why We Love It: special occasion-worthy, crowd-pleaser, make ahead
A simple caramel sauce sweetens the cookies and gives them a killer burnt sugar flavor. Feel free to dip them in dark chocolate or top them with flaky salt.
Puff Pastry Plum and Thyme Galette
Time Commitment: 55 minutes
Why We Love It: beginner-friendly, crowd-pleaser
It's as easy as crinkling store-bought dough into a skillet, plopping in fresh plums and letting your oven do the rest.
Strawberry Pie with Strawberry Crust
Time Commitment: 2 hours and 45 minutes
Why We Love It: special occasion-worthy, crowd-pleaser, kid-friendly
Food coloring? You can do better than that. Pulse freeze-dried strawberries and sugar in the food processor instead to turn the crust pink.
No-Bake Sugar Cookie Truffles
Time Commitment: 1 hour and 30 minutes
Why We Love It: beginner-friendly, <10 ingredients, no bake
Otherwise known as the tastiest way to repurpose leftover sugar cookies. (The secret is cream cheese, BTW.)
Cheesecake Thumbprint Cookies
Time Commitment: 30 minutes
Why We Love It: beginner-friendly, kid-friendly, crowd-pleaser, make ahead
You'll have two dozen of 'em ready to eat in less time than it takes to watch an episode of Love Is Blind.
Vegan and Gluten-Free Dark Chocolate Ginger Tart
Time Commitment: 1 hour and 25 minutes (plus chilling time)
Why We Love It: gluten free, dairy free, vegan, special occasion-worthy, crowd-pleaser
We fell hard for both the gingersnap crust and the candied ginger-pistachio topping, but they merely gild the chocolate lily.
Mini Mason Jar Apple Pies
Time Commitment: 1 hour and 10 minutes
Why We Love It: beginner-friendly, special occasion-worthy, kid-friendly
Not only are tiny desserts more fun to eat, but they're also more fun to bake. Your guests will gush over these mini treats.
Botanical Shortbread Cookies
Time Commitment: 2 hours and 15 minutes
Why We Love It: beginner-friendly, special occasion-worthy, crowd-pleaser, make ahead
Violets, pansies, lavender, roses—the garden is your oyster. (P.S.: You can find dried edible flowers at Gourmet Sweet Botanicals.)
Berry Galette
Time Commitment: 1 hour and 15 minutes
Why We Love It: beginner-friendly, crowd-pleaser, kid-friendly
Do fresh summer berries some justice by showing them off atop store-bought pie crust. Bonus points for topping it with vanilla ice cream.
Oreo-Stuffed Brownies
Time Commitment: 50 minutes
Why We Love It: beginner-friendly, kid-friendly, crowd-pleaser
Because no baker (or eater) should ever have to choose between cookies and brownies.
Lemon Pie with Blueberry Meringue
Time Commitment: 1 hour and 35 minutes
Why We Love It: special occasion-worthy, crowd-pleaser, make ahead
Ginger Cherry Pie
Time Commitment: 3 hours and 10 minutes
Why We Love It: special occasion-worthy, crowd-pleaser
We hope you like things a lil' spicy, because this pie calls for fresh, ground *and* crystallized ginger.
Broiler S'mores
Time Commitment: 30 minutes
Why We Love It: beginner-friendly, kid-friendly, <10 ingredients
Craving this summer staple in the off-season? Trade the bonfire for your oven's broiler and a cast iron skillet.
Edible Cookie Dough
Time Commitment: 10 minutes
Why We Love It: gluten free, <10 ingredients, <30 minutes
On the worst of days, there's no cure quite like raw cookie dough. Do yourself a favor and indulge safely in this egg- and wheat-free take instead of the store-bought kind.
Mini Key Lime Pies
Time Commitment: 40 minutes (plus chilling time)
Why We Love It: beginner-friendly, make ahead, special occasion-worthy
What's sweet, sour, silky and crunchy in every bite? These lime-kissed cuties, which come together in mess-free muffin tins.
No-Knead Cinnamon-Swirl Bread
Time Commitment: 3 hours and 5 minutes
Why We Love It: make ahead, crowd-pleaser, beginner-friendly
And just like that, we're craving buttered toast. This peasant bread recipe is mind-blowingly easy to pull off (and it's hiding a generous layer of cinnamon sugar).
Tie-Dye Sugar Cookies
Time Commitment: 30 minutes
Why We Love It: beginner-friendly, special occasion-worthy, kid-friendly
Believe it or not, the marbled design is such a breeze to pull off that even your kids can help decorate. Start with store-bought sugar cookie dough to save time.
During the depths of winter, I revel in the hours I spend baking in the kitchen, appreciating the great indoors. (Can you tell I'm not a skier?) Naturally, this month there will be plenty of chocolate for Valentine's Day (or, realistically, just because it's a Tuesday), but I'm also seeking comfort in the form of carbs — including warm, cheesy dinners and bright, bold flavors reminiscent of sunnier destinations. From project bakes to utilitarian weeknight dishes, here are the 14 recipes I'm most excited to bake this month.
Embrace the project bake, and go big with this coconut layer cake.
1) Old-Fashioned Coconut Cake
The rich, creamy taste of coconut is incorporated into every element of Cheryl Day's recipe: cream of coconut is the backbone of the cardamom-scented cake layers, coconut milk lends flavor to the buttercream and cake soak, and shredded coconut is plentiful in both the filling and all over the frosted cake. Adorned in a final bouquet of edible flowers, this classic Southern-style coconut cake is a comforting project bake to look forward to on a cold winter day spent indoors.
Always keep pantry staples like flour and yeast on hand for flatbread at a moment's notice.
2) Nan-e Barbari
Baker Dawn Konofaos lovingly calls these "goddess cookies".
3) Rose-Pistachio Cookies
These unique vegan cookies from Dawn Konofaos are packed with mix-ins that bring pops of color, texture, and flavor. Rose extract and dried petals lend a lovely floral aroma that could rival a Valentine's Day bouquet, while pistachios and dried cherries give these soft cookies crunch and chew.
There's no such thing as too much chocolate. This coffee cake is proof.
4) Triple-Chocolate Coffee Cake
Chocolate chips, cocoa powder, and chocolate milk are the trifecta that give this Recipe of the Year-worthy coffee cake its name. It's intensely chocolatey yet remains incredibly tender (thanks to reverse creaming) — and is just as welcome on the dessert table as it is for breakfast.
Give your typical sandwich bread a sweeter spin with chocolate.
5) Chocolate Milk Bread
The only thing better than fluffy, feathery Japanese milk bread? Chocolate Milk Bread. The lightly sweetened bread contains both chocolate chips and cocoa powder; a final showering of sparkling sugar gives it an extra crunch. Toast it, or use it as the foundation for some killer French toast.
A Roman maritozzo is the epitome of simple and sublime.
6) Maritozzi
How do you improve upon brioche buns? Do as the Romans do: Split them in half and fill to the brim with whipped cream to make a batch of maritozzi. Customize each maritozzo with an array of toppings: chocolate shavings, fruit powders, or crushed pistachios are excellent choices.
If you like focaccia, you'll love fougasse, its ancient Roman cousin.
7) Rustic Olive Flatbread
Olive oil and Kalamata olives give this fougasse bold, briny flavor, while the decorative slits provide a striking look. It takes about two hours to come together, so it's ideal for pre-dinner snacking. This classic flatbread is just as appropriate for a dinner party as it is a cozy night in for two.
A cookie like no other: a soft, crinkly exterior and gooey, chewy interior.
8) Mochi-Stuffed Ube Crinkle Cookies
Ube is the star of the show here. Ube extract and ube halaya ensure there's plenty of fruity, coconutty flavor infused into the cookie, while also giving it its signature purple tint. A surprise is stuffed into each of these eye-catching cookies: a chewy mochi center. (Heads up: At King Arthur, we only recommend the ingredients that we, as bakers, truly love. When you buy through external links on our site, we may earn an affiliate commission.)
If your pizza routine needs a refresh, consider this family-friendly pull-apart version.
9) Pull-Apart Pizza
As tempting as it is to order a pie from my local slice shop, a bit of planning goes a long way to save some dough and eat something even better for dinner. The flexibility of this recipe — both in what pan you decide to use and the total proofing time (which can be as short as four hours or as long as three days!) — is ideal for a satisfying weeknight dinner that comes together without much fuss or expense.
Don't stop at the whipped cream filling for these cream puffs. Lemon curd, store-bought pudding, and pastry cream await!
10) Craquelin Cream Puffs
Cream puffs are far less intimidating than their impressive appearance would let on, especially when topped with craquelin (crispy cookie tops). In this recipe, hibiscus tea syrup gives them a brilliant magenta hue and a burst of floral flavor.
Pandan Chiffon Cake and a warm cup of tea are the perfect pairing for an afternoon pick-me-up.
11) Pandan Chiffon Cake
A bite of this pandan chiffon cake has the power to transport you to warmer, lusher climates where the Southeast Asian leaf grows in abundance. Pandan's elusive flavor — grassy, coconutty, and vanilla-like all at once — shines in this feather-light chiffon cake.
Photography by Danielle Sykes; Food Styling by Liz Neily
This Wool Roll is delightfully shaped and deceptively easy to make.
12) Savory Wool Roll Bread
This Bundt cake is a chocolate lover's dream come true.
13) Chocolate Fudge Bundt Cake
A Bundt cake is a guaranteed stunner, especially when it's glossed with ganache. This cake's pure, unadulterated chocolate flavor is a well-loved favorite — its stellar reviews (227 five-star raves!) say it all. If you're looking for a Valentine's Day dessert, this is an excellent choice.
These buns are a classic Shanghainese breakfast, but they're great for snacking at any time of day.
14) Steamed Pork Buns (Xian Rou Bao)
Prep your steamer and get ready to pack it with these fluffy bao, which are filled with succulent ground pork seasoned with ginger and scallions. Shaping these bao are half the fun, so feel free to double the batch to perfect your pleating — these freeze quite well for future meals.
Cover photo (Mochi-Stuffed Ube Crinkle Cookies) by Rick Holbrook, food styling by Kaitlin Wayne.
Looking for easy baking recipes that even beginners can master? From cookies to cakes to chocolatey brownies, these tasty treats will inspire you to get cooking!
If you're like me, there's nothing quite as satisfying as freshly baked cookies right out of the oven. Ooey, gooey, and cooked to perfection.
Want to save this recipe? Enter your email below and we'll send the recipe straight to your inbox!
Baking is a fantastic way to have some fun in the kitchen or spend quality time with your kids.
So I've rounded up some of my favorite baking recipes below. Looking for melt-in-your-mouth cookies? We've got it!
Sinfully good chocolate cake? Of course. Chocolate chip muffins to die for? You got it.
These baking recipes are fun to make and even more satisfying to eat.
So preheat your oven and get ready to whip up something delicious!
Easy Baking Recipes & Homemade Treats
Do you love peanut butter? If so, you've just found the perfect recipe.
These sweet and chewy bars are packed with creamy peanut butter, peanut butter chips, and quick oats.
But it get's better! There's also layer of peanut butter fudge swirled in the center. Mind-blown.
Perfect for family get-togethers, holidays, and potlucks.
Paula Deen's Peach Cobbler
Queen Paula knows her southern comfort food better than anyone.
I particularly love this recipe because it's just so easy.
Juicy, fresh peaches baked under a bubbly, golden crust – what could be better?
Serve with a scoop of ice cream or a dollop of whipped cream for the perfect summer treat.
Easy Focaccia Bread
Focaccia is one of those breads that I just can't get enough of.
I like to top mine with good olive oil, red onions, and a little cheese for a simple and tasty side.
But I've also been known to go all-out with sun-dried tomatoes, olives, chicken, and prosciutto.
Focaccia is the best beginner bread because there's no real shaping involved.
After a fast mix with a spoon, it needs a couple of rest periods before being pressed into a baking tray.
Don't be shy with the oil and always sprinkle with good quality sea salt.
Chocolate Brownies
When it comes to baking recipes, brownies are at the top of my list!
With just 7 ingredients, it's the perfect recipe to make with kids.
Just throw all the ingredients into a bowl, blend until smooth, then bake and enjoy!
Deliciously Moist Banana Bread
Banana bread is one of those classic comfort foods that everyone seems to love. And for good reason – it's moist, fluffy, and packed with flavor.
It's perfect for breakfast, snack time, or even dessert!
Spread some butter on top, pour a cup of coffee, and you'll have the perfect weekend treat.
Apple Pandowdy
This cobbler-like apple dessert comes from the Pennsylvania Dutch and has a few variations.
Some recipes will have a layer of spiced apples under a puff pastry layer or torn pastry pieces.
This recipe uses a pastry dough that gets dolloped over the fruit for a biscuit-pastry hybrid.
If you like the flavor of pastry but hate to roll it out, this is for you!
Cranberry Pudding Cake with Warm Butter Sauce
This moist, tart cake is loaded with cranberries and orange zest.
It makes for a wonderfully festive cake that is a little lighter than all those cinnamon treats we've been devouring.
But the star has to be the sauce!
Served warm, this buttery, creamy sauce would honestly make any cake pop, and you'll probably want to make double.
Cheddar Cheese Scones
I've talked about my love of scones before, though it's usually when they're covered in strawberry jam and clotted cream.
These cheddar scones are an amazing alternative, and when served warm with plenty of butter, they make an incredible breakfast option.
Be sure to use mature cheddar for these, so you get a really cheesy flavor boost.
Or maybe a combination of cheeses, such as Gruyere and parmesan?
Louisiana Crunch Cake
If you've made a bundt cake before, you know they are easy to overbake.
This recipe uses sour cream and buttermilk to keep it moist. And the key is to not over-mix the batter.
Before you add the batter to the tin, this cake gets a sugary coconut top that will caramelize and toast up during the bake.
When you turn the cake out, the crunchy top is all you need, though the glaze is pretty delicious!
Pistachio Oat Squares
I know they can be a little expensive, but I'm a sucker for that green color!
Roasted, salted, with sweet chili, or just plain, I have a weakness for pistachios.
This recipe makes such a fantastic granola bar, combining pistachios with oats and coconut.
The simple recipe is perfect as is, but you could always throw in some extra dried fruits to bulk it out if you want.
Blueberry Buckle
This blueberry lemon coffee cake is a winner any time of the day.
The cake comes together much like any other, with lemon zest and blueberries folded through the batter.
I like to add extra blueberries to the top, which will sink into the cake during the bake.
The streusel top is the best part, though, and makes it totally acceptable for breakfast.
Kitchen Sink Cookies
I'm a firm believer that chocolate chip cookies are basically perfect, but my mind was blown the first time I tried these cookies.
Thick, chewy, and loaded with chocolate, pretzels, and toffee bits, they are the perfect salty-sweet treat.
I especially love the combination of semi-sweet and milk chocolate, though I wonder how amazing they would be with white chocolate!
Crescent Rolls (Amish Butterhorn Rolls)
But since we've all been stuck at home trying new things, why not give these homemade crescent rolls a go?
You can make them up the night before and keep in the fridge until morning, or spend a couple of hours before dinner.
Either way, you'll feel such accomplishment and might not want to turn to the tube again.
Portillo's Chocolate Cake Recipe
There are plenty of decadent and fancy desserts out there.
But is there really anything better than chocolate cake?
This insanely easy cake uses a boxed mix and just a handful of ingredients, and it will give you perfection every time.
Nutella Filled Hand Pies Recipe
My only issue with hand pies is having to let them cool down enough to bite into!
With store-bought pie crust, you can have a batch of these babies ready to go in under 30 minutes.
The trick to keeping these from becoming a mess is to freeze them for around 20 minutes before baking.
It will stop the Nutella from melting too quickly and let the pastry turn golden.
Spaghetti Pie
From the first time I saw this spaghetti pie, I knew I had to try it.
It's whimsical, unnecessary, and absolutely worth your time.
Cutting into it and pulling a perfect slice with a big pull of melted cheese will bring a smile to your face every time!
I love the marinara and beef filling, but you could use any pasta sauce you prefer.
I've even used chicken carbonara and topped it with bread crumbs and extra cheese.
Best Ever One Bowl Chocolate Cake
Looking for baking recipes that you can prep in 10 minutes or less? This simple recipe is sure to impress.
As far as homemade chocolate cakes go, this one is at the top of the list.
Serve with a scoop of ice cream for a truly decadent treat.
The BEST Easy Seven Layer Cookie Bars Recipe
There's a reason they call these Magic Bars!
Using just seven ingredients, you'll be making a cookie bar that is chewy, sticky, sweet, and incredibly moreish.
The best part? It takes just five minutes to have everything ready to bake!
Bisquick Peanut Butter Cookies
If there's one thing we all have in the pantry, it's a jar of peanut butter.
But sometimes, you're low on sugar, eggs, or flour just as the mood to bake cookies strikes.
These cookies are soft, moist, super flavorful, and made with just peanut butter, Bisquick, condensed milk, and vanilla.
If you have chocolate to add in, go for it. But they're pretty amazing on their own.
Strawberry Cobbler Recipe
Strawberry cobbler is often overshadowed by peach or apple, but you should really give it a fair shot.
Not only is it beautifully vibrant, but the sweet juicy strawberries also make the perfect base for the cobbler topping.
Not only that, they work well with everything from blueberries to rhubarb.
The Easiest Lasagna Recipe Ever
I can't be the only one that craves mom's lasagna?
Somehow mine never tastes quite the same, so I had to find something just as good that is nice and easy.
No time to make a marinara sauce? Grab a jar!
Don't want to cook the pasta sheets? There's no need!
You can even use pre-shredded cheese.
Cracker Barrel Coca-Cola Cake (Copycat Recipe)
In the same way that coffee can enhance chocolate, the deep caramel notes of Coca-Cola can do the same thing.
Found in both the batter and the frosting, your guests won't be able to put their finger on what's so great about this cake, but they'll know it's something special.
Warming the cocoa with the cola activates the rich flavors just right and creates a moist, fudgy chocolate cake that you'll want to make at least once a month.
Broccoli & Cheese Hand Pies
Known as 'pasties' in the UK, hand pies can be filled with anything you like.
The Brits are known for their Cornish pasties, but you can often find chicken, beef, and lamb in most bakeries throughout the country.
Be sure to soften your vegetables so that once baked. You'll get just the right texture in every bite.
Easy Oatmeal Cookies
Oatmeal cookies get such a bad rap, and I think it has a lot to do with their regular filling.
Listen, I love dried fruit and raisins as much as the next gal, and I will throw in all kinds of fruits and citrus to my cakes.
But cookies are an indulgence. Cookies need chocolate!
These are perfectly chewy like you want from chocolate chip cookies. But they also have a great texture from the oats that is something special.
Sprinkle with a little sea salt, and you'll have a batch of great cookies in just 10 minutes.
White Chocolate Macadamia Nut Cookies
A match made in heaven, the only nuts I like even more with white chocolate are pistachios.
I like to use way more brown sugar than white for these babies to give a caramel flavor and ultra-chewy cookie.
When buying white chocolate, be sure to get cook quality chocolate, as cheaper white chocolate will often burn and split when heated.
Frosted Cranberry Cookies
We're all drawn to colors, and these cookies are beautiful.
As much as I love simple sugar cookies, I can't get enough of these vibrant cookies topped with sugared cranberries.
With cranberry in the dough, too, they are not overly sweet, though the glaze makes up for it!
I like to chop my cranberries small and coat them with sugar to make them look like crystal sprinkles.
To Die For Blueberry Muffins
Looking for the best blueberry muffins? Save this recipe and thank me later.
These muffins are crazy delicious! They're soft, fluffy, and bursting with fresh blueberries.
But my favorite part is the sugar-cinnamon streusel crumble.
That buttery, crumbly topping makes for a decadent treat.
Chocolate Chip Muffins
Nothing beats a warm chocolate chip muffin right out of the oven. Ooey, gooey and simply irresistible.
They're soft, fluffy and packed with chocolatey goodness. Plus, they're super easy to make – no fancy baking skills required!
Tastykake Tandy Cake (Copycat)
This classic Tastykake is the stuff of dreams.
It is simple and delicious with a light and buttery yellow cake topped with a thick layer of peanut butter and chocolate.
Let each layer chill entirely before adding the next, and don't be afraid to over-do it with the peanut butter. How much is too much, anyway?
Pecan Pie Bars
Pecan pie will always be a favorite. A buttery pastry with an indulgently sweet and sticky filling? I'll just take a fork and the dish, please!
These bars are everything you love about pecan pie, turned into an easy to pick up treat that travels well.
If serving at home, why not go all-out and drizzle with some bourbon salted caramel?
Popeye's Biscuits Copycat Recipe
I think we're all craving familiar favorites after the year we've had, and sometimes all you can do is make them yourself!
And people LOVE Popeye's Biscuits.
Be sure to use cold butter in the dough and don't skip the folds. It's how they get those glorious flakes.
Savoury Cheese Muffins
If you thought the cheese scones sounded good, wait until you try these!
The garlic and cheese butter is out of this world and coats each muffin in a golden crust that is jam-packed with flavor.
Try not to over-mix the batter and don't be shy with the butter before baking.
Though they're amazing as is, you can also add to them with jalapeno and bacon. Mmm!
Amycakes Bakery was known for decadent desserts that tasted even better than they looked. You can now make our most popular bakery recipes in your home kitchen or even in your own bake shop!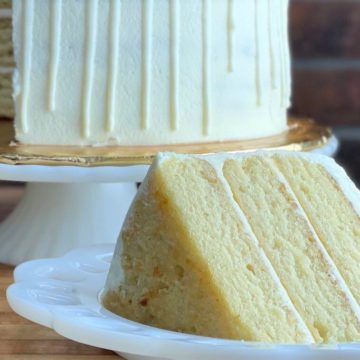 Moist Vanilla Almond Cake
You can't go wrong with a deliciously moist vanilla almond cake, especially with a delectable buttercream to complement it. Like all my cakes, it's made with a secret ingredient (instant clearjel) to keep it extra moist with a lovely soft texture.
Get the recipe
This was the most famous bakery recipe at Amycakes. It's always a hit with guests on special occasions, from weddings to birthday parties to family get-togethers. Turn it into a Drip Cake with a white chocolate drizzle to take it to the next level.
Featured Comment:"This cake is EXCELLENT. Truly a bakery cake that is so special for a celebration. Everyone at my birthday party was raving about the cake. Thank you so much for sharing! I'm thrilled to be able to make such an incredible cake at home!"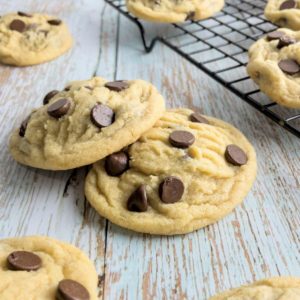 Chewy Bakery-Style Chocolate Chip Cookies
This bakery-style chocolate chip cookie recipe will have everyone sneaking a bite from the cookie jar. After all, soft, chewy, gooey chocolate chip cookies are impossible to resist.
The secret bakery ingredient in these cookies is vanilla instant pudding mix, which provides a perfect flavor and a cookie dough that doesn't spread. It's a straightforward recipe made with lots of butter and brown sugar.
This is your perfectly balanced go-to cookie recipe with a sweet and salty flavor and crisp edges with an extra soft and chewy center.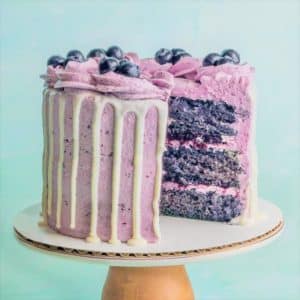 The Best Blueberry Cake
Moist blueberry cake is one of my all-time favorite cake recipes. It starts with an easy blueberry puree made in a food processor from thawed frozen blueberries.
This bakery-style cake really tastes like blueberry muffins in cake form! Decorate it with fresh blueberries for the prettiest presentation.
Featured Comment:"This recipe is amazing!!! It is full of blueberry flavor and moist and the frosting is delectable. This is one of my favorite cake recipes now!"
Soft and Gooey Bakery-Style Cinnamon Rolls
You'll want to make these cinnamon rolls all the time, as they have the perfect gooey filling and the softest dough.
When looking for the perfect cinnamon roll recipe, we want super soft and gooey rolls all the way to the very edge. That's a given whether you're a professional or a home baker! These warm cinnamon rolls were the first to sell out at my bakery, especially around the holidays.
Featured Comment: "I have tried different cinnamon roll recipes for 40+years. I have never kept the recipe because something was always wrong with them. This recipe deserves TEN STARS!!!! It's the best ever. Thank you for the best detailed recipe ever⭐️⭐️⭐️⭐️⭐️⭐️⭐️⭐️⭐️⭐️"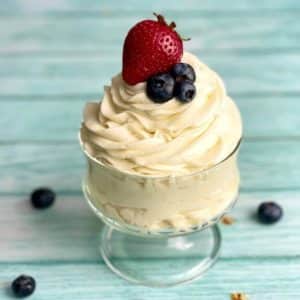 Easy Stabilized Whipped Cream
You'll be amazed at the thickness and creaminess of this delicious stabilized whipped cream made with only 4 ingredients. It's almost like a whipped cream mousse.
This professional bakery recipe has a deliciously creamy vanilla flavor from pure vanilla. It is thickened with Instant Clearjel, a type of cornstarch that will keep the whipped cream thick and stable for up to a week in the fridge or even longer in the freezer.
Featured Comment:"I'll never make whipped cream using Knox gelatin again after trying this recipe! It was delicious and no rubbery bits to be found. Thank you for my new favorite stabilized whipped cream recipe."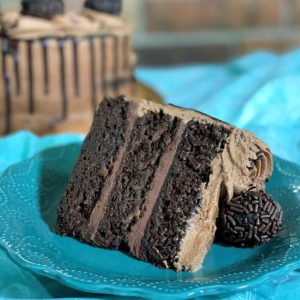 Triple Chocolate Ganache Cake
The only thing better than chocolate is more chocolate! And my, oh, my, does this triple chocolate ganache cake have everything you could possibly need to fulfill your chocolate cravings.
Fudgy, extra-moist, and rich, there's nothing quite like this deliciously moist chocolate cake for a special occasion. The perfect accompaniment to a glass of milk, a scoop of ice cream, or a cup of coffee.
I probably hear back about this cake recipe the most–the comments speak for themselves!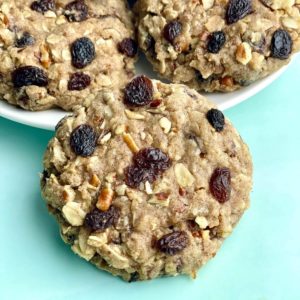 Thick and Chewy Oatmeal Raisin Cookies
This easy recipe makes thick and chewy oatmeal raisin cookies with a delicious cinnamony and nutty flavor AND a super soft texture. Juicy raisins and pecans add to the moisture and crunch of these bakery-style cookies.
The perfect combination of cinnamon-flavored nuttiness and an irresistibly soft and chewy texture makes this my go-to oatmeal raisin cookie recipe.
One of my bakery secrets is to soak the raisins in hot water for a few minutes before straining and adding them to the cookies. The pecans and juicy raisins create a beautiful blend of crunch and moisture.
The best part is you can make this simple recipe without a mixer!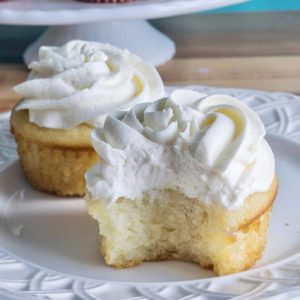 Super Moist Vanilla Cupcakes
You cannot go on a home-baking journey without including vanilla cupcakes in your itinerary. This bakery recipe is perfect for all your cupcake needs, whether you're baking for a bake sale, a birthday, or an extra special dessert treat.
A deliciously moist texture and a delectable vanilla almond flavor make these the perfect classic cupcakes. You can add some fun sprinkles or decorations to add a pop of color too! They're also diving with cake fillings!
Featured Comment:"I made these for a baby shower so as to not pay a fortune for sub par cupcakes; they were absolutely amazing and so worth the effort, tons of compliments."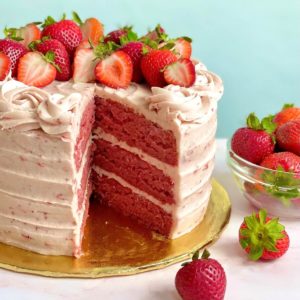 The Ultimate Fresh Strawberry Cake
Moist and fresh, with a burst of flavor, this secret bakery recipe for Fresh Strawberry Cake melts in your mouth, while the light, creamy buttercream makes you feel like you're floating on a cloud.
This popular cake is made with unsweetened frozen strawberries and pure strawberry emulsion for a very strawberry-forward flavor. You'll return to this recipe whenever you want a natural strawberry-flavored cake—it's a dreamy, decadent delight!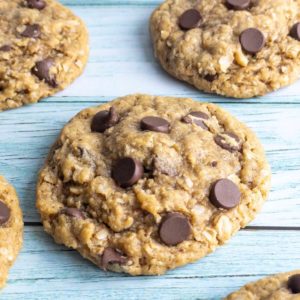 The Softest Monster Cookies
This monster cookie recipe makes the softest, chewiest, Peanut Butter-Oatmeal Chocolate Chip-Cookies! They are made from a delicious flourless cookie dough that provides the perfect texture.
These are no ordinary peanut butter cookies! This flourless monster cookie recipe makes an addictive sweet treat loved by all. At Amycakes Bakery, one of our favorite customers bought a monster cookie every single day!
The recipe is quick and easy to make, and you can modify it to add as much flavor and pizzazz as you want. Add an extra handful of chocolate chips, some Reece's Pieces, or M&Ms!
Featured comment:"Thank you for another amazing recipe! These are delicious, quick and easy to make, and wonderfully gluten free."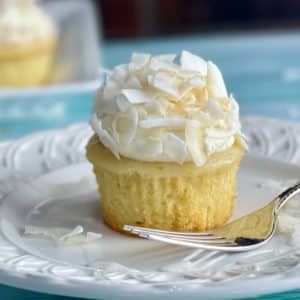 Easy Coconut Cream Cupcakes
Made-from-scratch coconut cream cupcakes are tender, moist and buttery. The cupcake batter comes together quickly by hand, no mixer necessary!
These flavorful moist cupcakes are drizzled with a rich cream of coconut glaze. They're frosted with a fluffy stabilized whipped cream, then topped off with lightly toasted coconut flakes for extra texture and crunch.
Featured Comment:"Today, I decided I was going to bake these cupcakes, and OMG, talk about a religious experience! Taste and texture wise, it was like biting into a creamy, yummy cloud. And I love the coconut flavor!"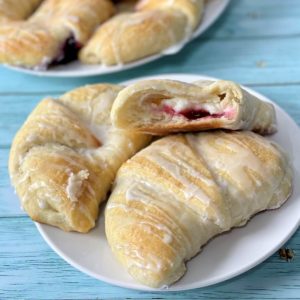 Homemade Cream Cheese Danish (from scratch!)
This bakery recipe makes light, soft and flaky cream cheese danish pastries entirely from scratch. Fill them with a delicious cream cheese filling and add your choice of fruit filling (if desired).
You'll feel like a professional chef when making these cream cheese danish! Lots of butter is rolled and folded into a delicious sweet yeast dough.
If you love baking, this recipe is a great way to spend a weekend because the final product is so rewarding.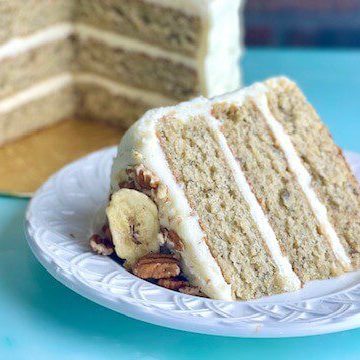 Old-Fashioned Banana Cake
This bakery recipe for Old-Fashioned Banana Cake is extra-moist and made with only the ripest bananas.
This soft and moist banana cake is one of my favorite classic comfort foods. it tastes just like Grandma's irresistible banana bread in layer-cake form.
The tangy flavor of the cream cheese frosting makes a perfect pairing. If you prefer, you can make it into a loaf cake or sweet bread, as suggested by the reader below!
Featured Comment:"Flat incredible! I made this recipe in a loaf pan in hopes it would turn out like banana bread and it was so delicious."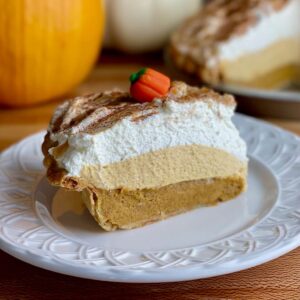 Triple Layer Pumpkin Cream Pie
Traditional pumpkin pie, a layer of pumpkin cream cheese mousse, and lots of fluffy stabilized vanilla whipped cream all in one pie. The three layers create an extroardinary dessert your guests won't forget.
The perfect Thanksgiving pie! At Amycakes Bakery, we even converted people who did not like pumpkin pie after they tried this pumpkin cream pie!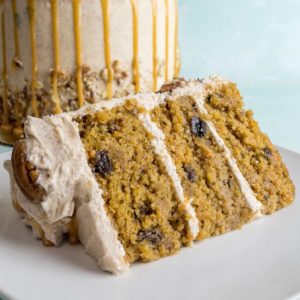 Deliciously Moist Carrot Cake
This is Amycakes Bakery's much-loved carrot cake recipe! It is so soft and moist and perfectly spiced with cinnamon and nutmeg.
Fill the quick and easy carrot cake batter with raisins and pecans if you'd like, or leave them out–it's delicious either way!
Featured Comment:"I made this for my fiance's birthday and he loved it! He's already asking me to make another one, it's that good."
👩‍🍳 Where to Find More Recipes
If you're ready to tantalize your taste buds, we're just getting started. This website features dozens more bakery recipes (from scratch) that you can try!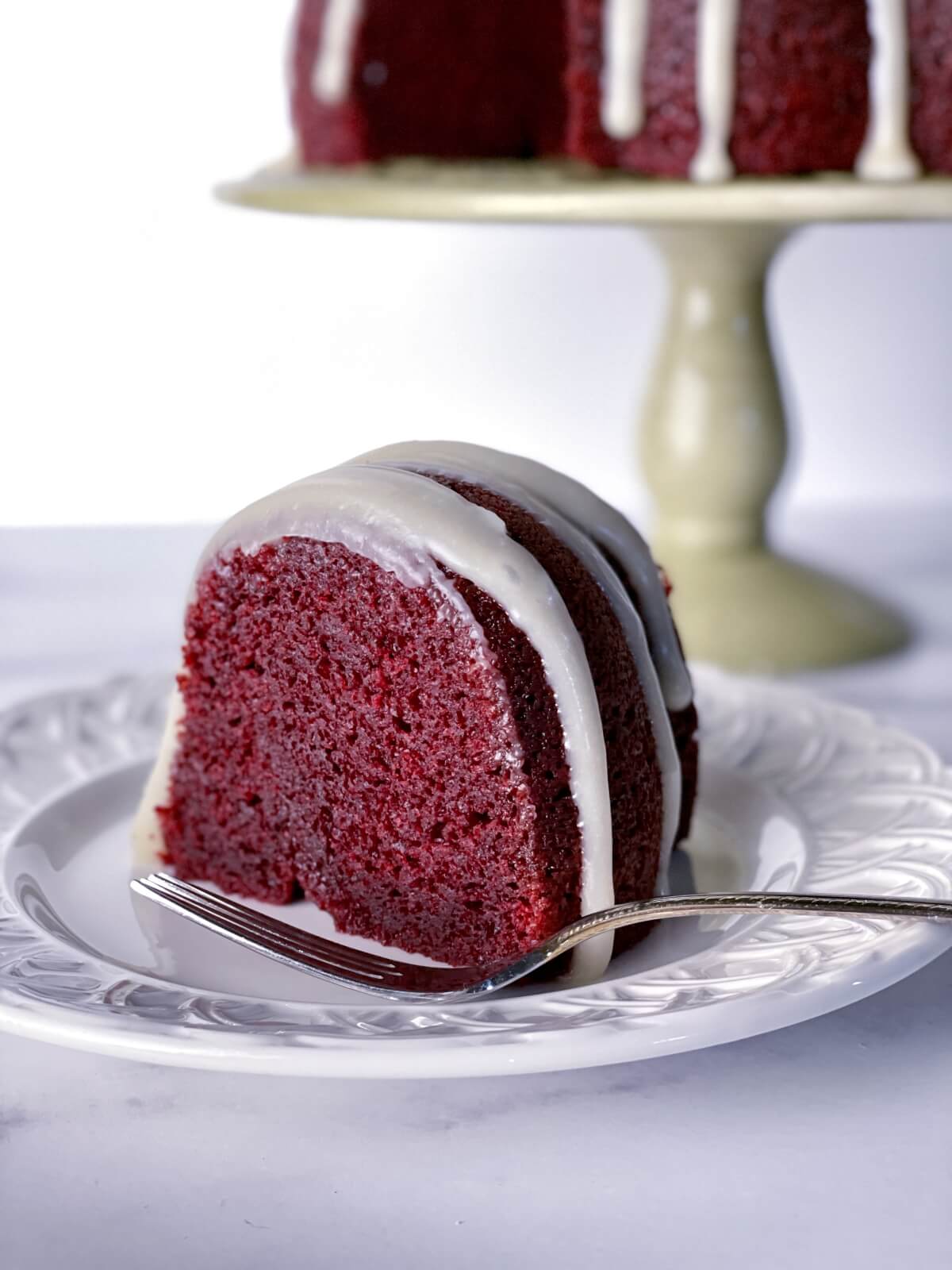 Easy Red Velvet Bundt Cake with Cream Cheese Glaze
💭 Frequently Asked Questions
Below are some of the most commonly asked questions about using my recipes or techniques in a bakery, cafe, or home baking business.
Can I use your recipes in my own bakery?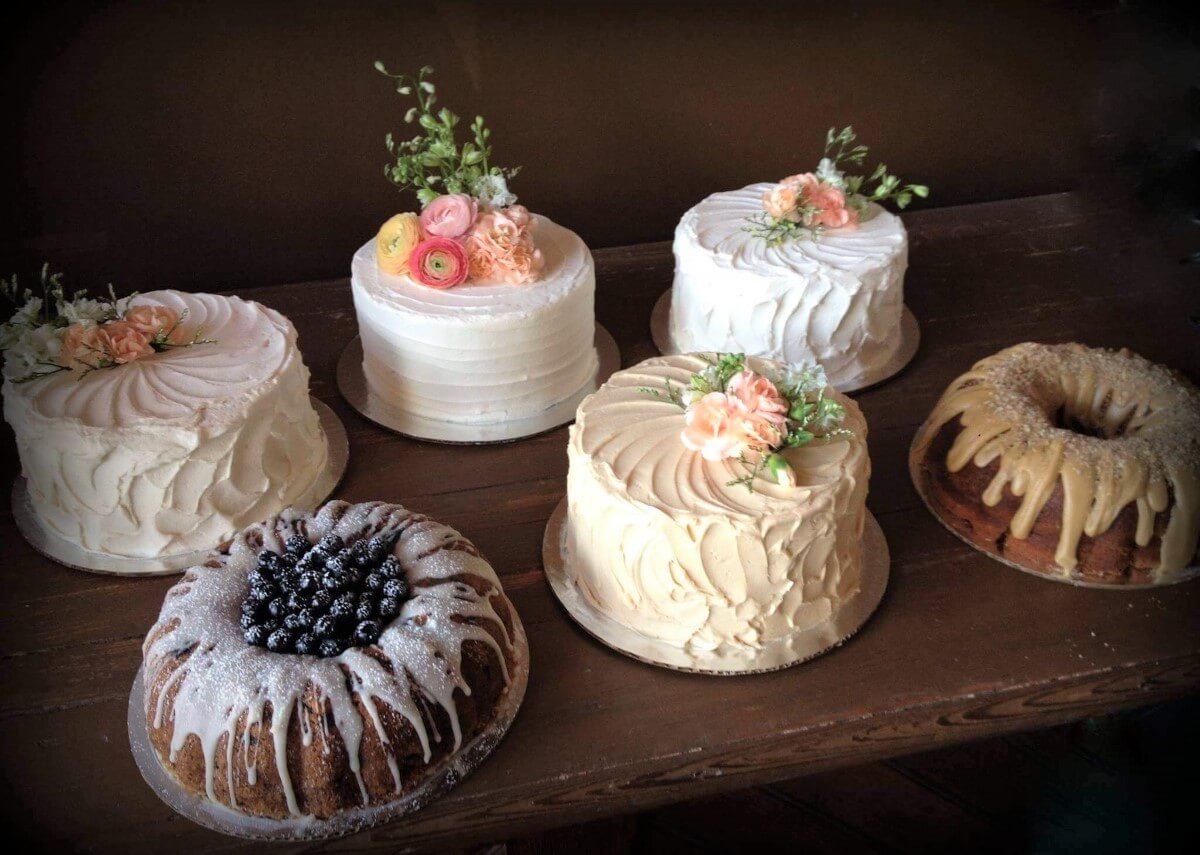 Can I make larger batch sizes of your dessert recipes in a commercial kitchen?
Yes! If you have large commercial ovens and mixers, most of my cake, cupcake, and cookie recipes can be doubled, quadrupled, and more!
We used a large convection oven at my bakery, so most of our cakes were baked in a full sheet pan (a 4x batch), then turned into layer cakes using the cut-and-stack method.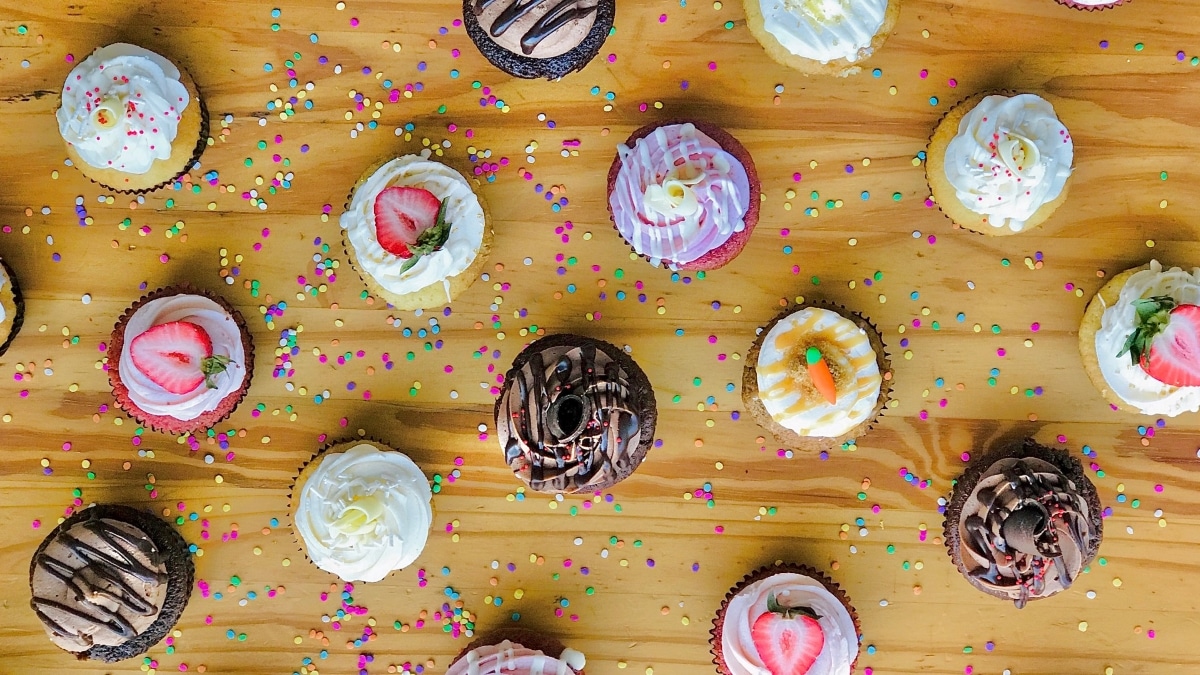 The largest batch size I recommend for my cinnamon roll recipes is a 4x batch. However, the cinnamon sugar mixture and glazes can be made in even larger batches and stored.
When making large quantities of cinnamon rolls, we preferred to make Take-and Bake Cinnamon Rolls in advance and freeze them. We couldn't keep those in stock around the holidays!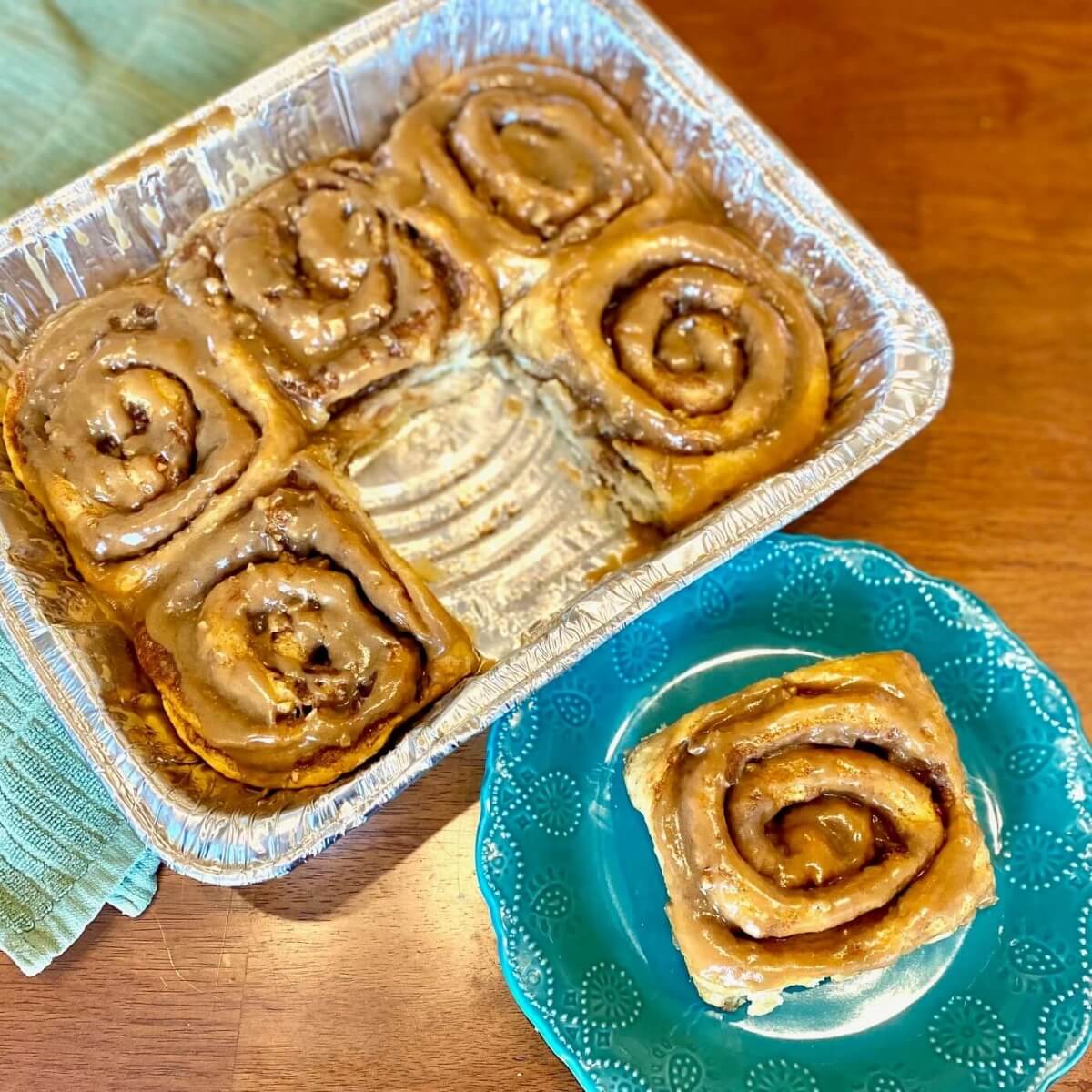 Sharing my most popular bakery recipes is my favorite way of spreading the love (like some delicious icing).  Join me in my endeavors to add more flavor and fun to your kitchen!
Thanks for Reading. ❤️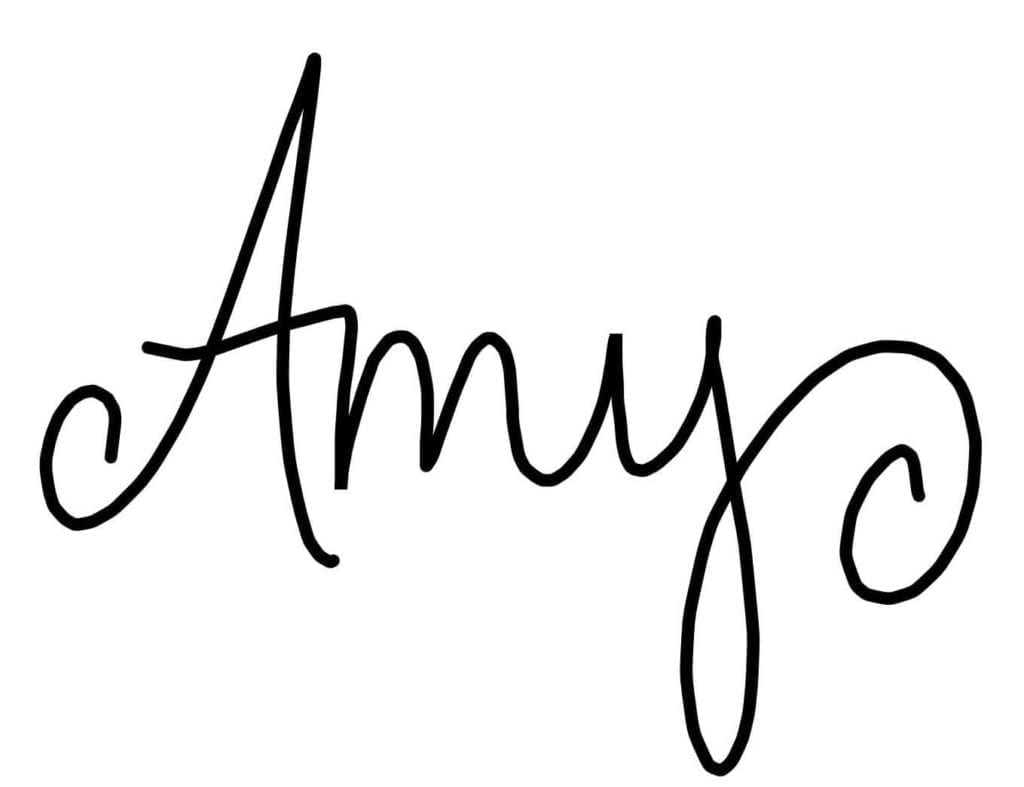 📖 Recipe
Try my top 15 bakery recipes!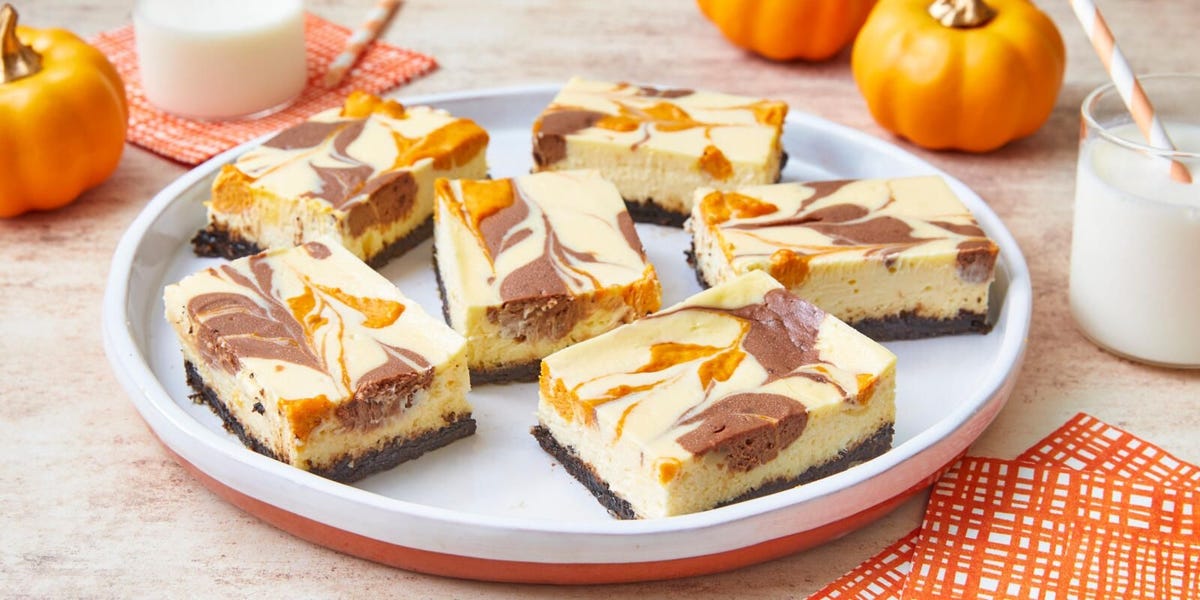 And since you'll likely be taking these treats with you on the go, we've made sure that they're all easy to transfer. Whether you make a big batch of blondies and sell slices individually or package up your favorite cookie recipes in cellophane for a grab-and-go treat, these ideas are perfect for any situation. With this collection of bake sale recipes, you'll find crowd-pleasing favorites like cowboy cookies and peanut butter blossoms, plus plenty of fall treats that are perfect for the start of the school year. Try the apple pie bars, the Halloween cheesecake bars, or the pumpkin spice muffins—and any leftovers can double as an after-school snack! No matter which bake sale recipe you choose, these goodies are sure to become instant bestsellers.
Advertisement – Continue Reading Below
Blondies
These rich, nutty, caramel-y bars are a classic bake sale treat. They're easy to make ahead and they're a hit with anyone who has a sweet tooth.
Get the Blondies recipe.
Cowboy Cookies
These Texas-sized cookies are loaded with tasty mix-ins, like chocolate chips, coconut flakes, chopped pecans, and rolled oats. If you like a salty-sweet treat, try topping them with flaky sea salt.
Get the Cowboy Cookies recipe.
No-Bake Peanut Butter Bars
This recipe comes together in just 20 minutes. Then, all you have to do is pop the bars in the fridge so they're ready for your next bake sale. It couldn't be easier!
Get the No-Bake Peanut Butter Bars recipe.
Pumpkin Spice Muffins
The cream cheese frosting on these fall muffins is completely optional, but it also happens to be a very good idea. Either way—they're delicious!
Get the Pumpkin Spice Muffins recipe.
Halloween Cheesecake Bars
With an Oreo cookie crust and a pumpkin cheesecake filling, these bars are the ultimate fall treat. You can make them with or without the fun sprinkles and Halloween candy depending on the time of year.
Get the Halloween Cheesecake Bars recipe.
No-Bake Chocolate Oatmeal Cookies
These chewy, chocolate-y oatmeal cookies are loaded with peanut butter and chocolate hazelnut spread. If you're not a fan of coconut flakes, simply swap them out for any chopped nuts.
Get the No-Bake Chocolate Oatmeal Cookies recipe.
Brookies
Don't make your customers decide between brownies and cookies (that's just cruel!). Instead, make this popular mash-up that combines the best of both worlds.
Get the Brookies recipe.
Apple Pie Bars
Serving pie at a bake sale isn't always easy (and it requires plates). But with these apple pie bars, you can grab a slice without the fuss.
Get the Apple Pie Bars recipe.
Applesauce Cake
From the tender apple-spiced cake to the maple brown butter frosting, there's so much to love about this simple snack cake. You might even want to make an extra to round out your holiday desserts.
Get the Applesauce Cake recipe.
SHOP BAKING TOOLS
Graduation Brownie Bites
These chocolate-glazed brownie bites are so good, it'll be hard to eat just one. If your bake sale is happening later in the school year, turn the brownies into graduation hats using chocolate squares and sour candy belts.
Get Ree's Graduation Brownie Bites recipe.
Peanut Butter Blossoms
Who can resist the classic combination of chocolate and peanut butter? Roll the dough in sanding sugar (using your school colors) for even more school spirit.
Get the Peanut Butter Blossoms recipe.
Oreo Truffles
Here's a fun bake sale idea: Top these no-bake truffles with pretty sprinkles or nonpareils, then wrap a few of them up in cellophane bags with ribbon for an impressive presentation.
Get Ree's Oreo Truffles recipe.
Zucchini Bread
Whether you're selling entire loaves or just individual slices, you can't go wrong with this healthy-ish recipe. It's a great way to sneak some veggies onto the table of sweets.
Get the Zucchini Bread recipe.