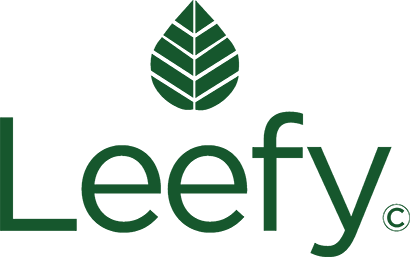 Table of Contents
Introduction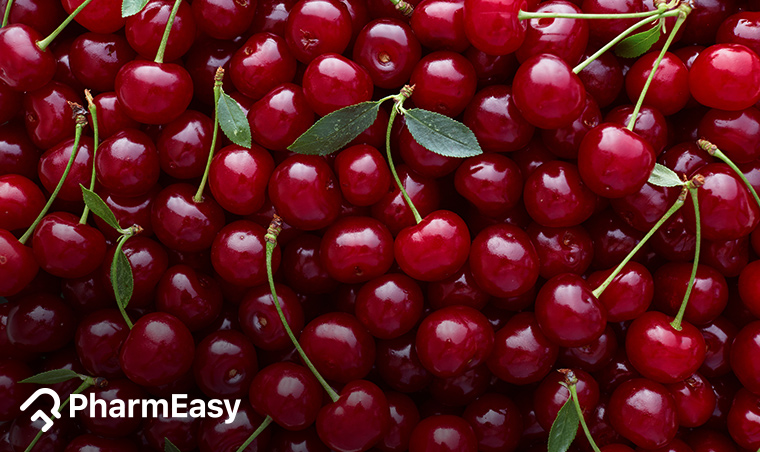 Tea is often the drink associated with bedtime. Adding in a bit of tart cherry juice might elevate your bedtime ritual to a whole new restful level. This delightful elixir combines one of my favorite sleepy-time teas with the tangy taste of tart cherries.
Where To Find The Tea I Use: Harney.com
What we eat can impact our sleep. For example, eating a big meal right before bed can make it difficult to fall asleep and stay asleep through the night. But did you know that there are certain superfoods that can actually help you sleep better? One of those superfoods is tart cherries.
Tart cherries are basically sweet, sour, and tangy little cherries which are charming in colors while juicy and delicious in every bite. These are found around the year in dried or frozen form. You can simply make a mix of Tart Cherries and drink a glass full of 'em.
These little fruits are packed with nutrients like Phytochemicals, Anti-Oxidants. Melatonin, and Fiber.  Eating them on a regular basis can help reduce muscle pain and inflammation. These little red pearls of nature can also be helpful in your fight against cancer and heart disease. And the most important of all, they can help you get quality sleep. So if you're struggling to get a good night's sleep, try incorporating some tart cherries into your diet.
You just might be surprised at how they turn your sleep deprivation into a nighttime sleep worth cherishing.
In addition to melatonin, tart cherries can also help you feel fuller longer and prevent those middle-of-the-night cravings. They're a good source of antioxidants, which can help reduce allergic reactions and improve your immune response to them.
So how many tart cherries should you eat to get the oft-mentioned and much-coveted sleep-promoting benefits? Is tart juice good for your body? How can eating cherries help you relax? Is there something you should be concerned about when consuming tart cherries? What are other alternatives? You'll get answers to these and many questions in this blog. So read on to find how good eating habits make for good sleeping habits with a little bit of these magical, wonderful cherries on the sides.
As written, the flavor is a sparkling pop of fruity flavor with a pinch of tartness from the cherry juice, but you can really do this up in any combination, and with any tincture. I like to use the tart cherry juice since it adds to fighting the inflammation, which is part of the difficulty with allergies.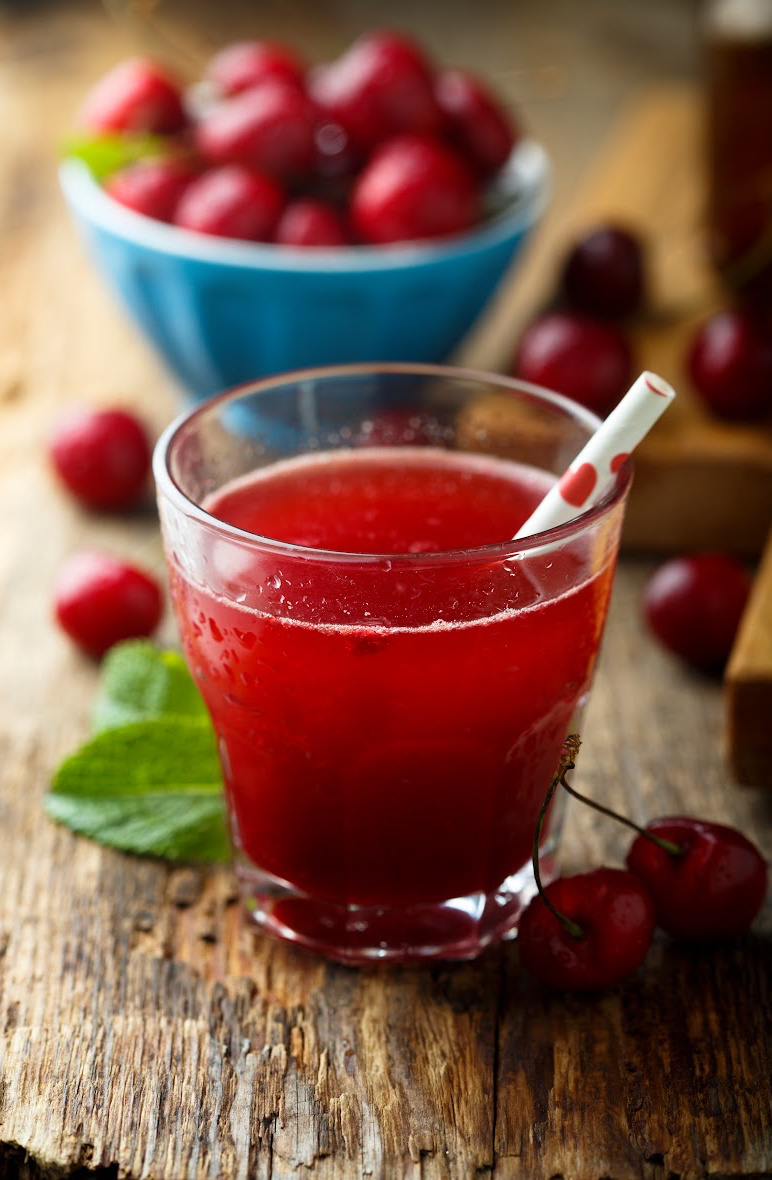 Summer Allergy Cherry Sparkler Recipe
1/2 cup organic tart cherry juice
1/2 cup sparkling water
2 squeezes of Aller-G Tincture
1 squeeze of lemon or lime (optional)
2 Tbs. chopped frozen or fresh fruit (optional)
Mix cherry juice, sparkling water, lemon or lime juice (optional), and fruit (optional). Add 2 squeezes of the dropper bulb of Aller-G Tincture. Easy peasy. No blender or shaker requires.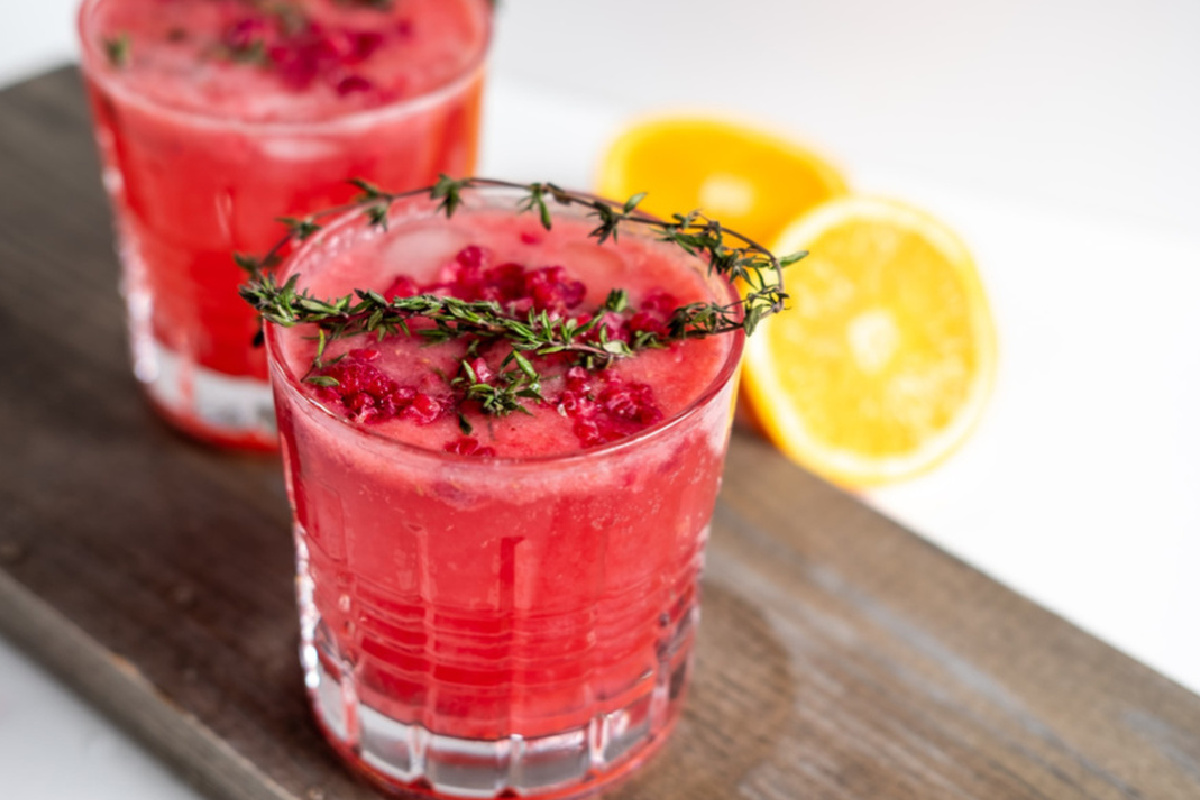 My Favorite Alternatives For Different Results
This same recipe, substituting the Allergies-G Tincture with other tinctures can reap amazing benefits.
28th May 2022
A Polish nalewka is an aged cordial. The most common types are made with fruit and either vodka or rectified spirits. This recipe for cherry nalewka or wiśniak is traditionally made with Morello cherries, a sour type of cherry. If Morello cherries aren't available in your area, you can certainly use sour pie cherries. No matter which type of sour cherries you use, snap them up during cherry season in your area. While you might be able to buy fresh cherries year-round, fully ripened local cherries have the most flavor and are the best cherries for this recipe.
Starting the cordial in the summer during cherry season is not too early because the cordial needs to steep for at least three months. The longer the cherries sit in alcohol, the more flavorful the cordial will be. An additional month of steeping does not harm, on the contrary.
Filled into decorative glass bottles, nalewka makes an excellent edible gift for Christmas, as a hostess gift, etc. You don't need to have all the bottles for gifts lined up right away. Start the amount of nalewka you think you will need for gifts, then fill it into smaller gift bottles as needed.
In Poland and other eastern European countries, homemade cordial is usually made with rectified spirit, also called neutral spirit, neutral alcohol, or rectified alcohol. It is a highly concentrated ethanol with a minimum ABV of 95 percent (190 proof). Its neutral flavor, odor, and color make it especially suitable for beverages that extract flavors from fruits, nuts, and spices. In the United States, the equivalent to rectified spirit is the Everclear brand, 190 proof. If you cannot find it, you can also use a high-proof vodka.
Nalewka is best stored in a dark place; it keeps indefinitely. If exposed to light its color will fade. This does not affect its taste but it is less attractive, especially for gifting.
, washed, stemmed, and pitted
, or premium vodka
Show Full Nutrition Label
Hide Full Nutrition Label
(Nutrition information is calculated using an ingredient database and should be considered an estimate.)
Gather the ingredients.

The Spruce / Katarina Zunic

Place cherries in a 1-quart (1-liter) jar. Pour sugar over cherries (do not stir or shake).

The Spruce / Katarina Zunic

Slowly pour the spirits or vodka over the cherries until the jar is full (leave a slight gap at the top). Make sure cherries are covered but do not stir or shake.

The Spruce / Katarina Zunic

Tightly close the jar and place in a pantry or closet for three months at room temperature.

The Spruce / Katarina Zunic

After three months, strain the ​nalewka and rebottle. It may be drunk immediately or aged further.

The Spruce / Katarina Zunic

Serve and enjoy.

The Spruce / Katarina Zunic
Tip
Rate This Recipe
I don't like this at all.
It's not the worst.
Sure, this will do.
I'm a fan—would recommend.
Amazing! I love it!
Thanks for your rating!
Is it good to eat tart cherries before bed?
Eating tart cherries is a great way to improve your sleep quality. They're stuffed with nutrients that promote better sleep, and they're also delicious. So if you're struggling to get a good night's sleep, try incorporating some tart cherries into your diet. You just might be surprised at how much they help with sleep.
In fact, one study found that people who ate a handful of tart cherries before bed fell asleep faster and slept more soundly than those who didn't eat the fruit. And how do these little cherries do what they do? By increasing the bioavailability of tryptophan and the production of melatonin in our bodies, they boost sleep like a miracle worker would do. Tryptophan is an essential amino acid that signals the body to release serotonin, further relaxing it and preparing you to sleep. Better than sleeping pills any night.
How long does it take for the tart cherry extract to work?
The tart cherry extract should start working within a few hours. You may notice that you sleep better and feel more rested after taking the tart cherry extract.
But the long-term effect on your body starts showing in 6-8 weeks when it starts healing your body from the inside. In many studies, the extract of 60 cherries twice a day has helped chronic patients with insomnia relax and reduce their anxiety.
The European Journal of Nutrition has also maintained that juices extracted from Montmorency cherries can increase melatonin levels significantly in the body and have shown notable benefits for people who found it difficult to sleep due to various factors.
What food makes you fall asleep fast?
There are many different foods that can help you fall asleep fast. Some of these include:
Tart cherries- Tart cherries are a natural source of melatonin, which is a hormone that helps regulate sleep. Studies have shown that drinking tart cherry juice or eating tart cherries can help improve sleep quality.
Almonds- Almonds contain magnesium, which is a mineral that plays a role in relaxation and sleep.
Honey- Honey has been used as a natural sleep aid for centuries. It contains glucose, which can help to raise blood sugar levels and promote drowsiness.
Chamomile tea. Chamomile tea is a popular herbal tea that has long been used as a natural sleep aid. Chamomile contains compounds that can promote relaxation and help you fall asleep.
Lavender. Lavender is a plant that has a calming and relaxing scent. It has been used for centuries to help promote sleep.
If you are looking for a natural way to improve your sleep quality, consider adding some of these foods to your diet. Tart cherries, almonds, honey, chamomile tea, and lavender can all help you fall asleep fast and get a good night's rest.
How long does tart cherry juice take to work for sleep?
Tart cherry juice may take a few days to work for sleep. One study found that people who drank tart cherry juice for 7 days slept an average of 38 minutes longer per night than those who didn't drink the juice.
If you're looking to improve your sleep, eating tart cherries or drinking tart cherry juice may be worth a try. It is like a sleep smoothie, but you need to take it at least 20-30 minutes before your sleep.
Remember that it is high in sugar content and calories (almost 160 calories per cup), so make sure to keep yourself and your family members aware if anyone around is diabetic or has a history of diabetes. Always take advice from your doctor before you go for alternative remedies for your sleep problems. But one thing that is assuredly good about tart cherries juice is you can alter the quantity and concentration basis your needs.
Buy Now! Delivered Fast.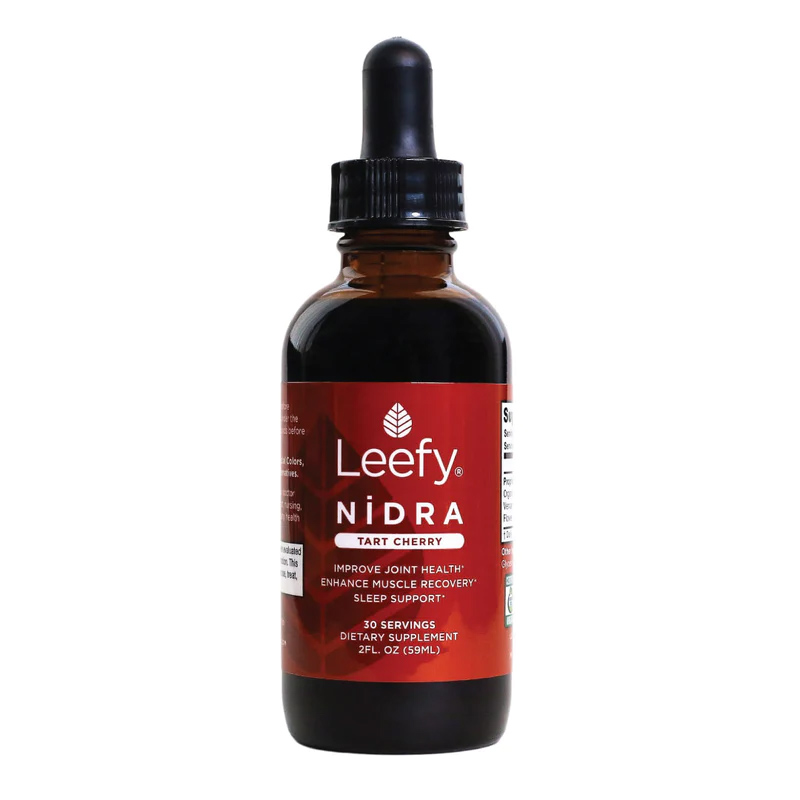 $36 / Per Bottle
Nutraceutical foods may interact with some drugs, but not all interactions negatively impact it. When cherries are combined with a drug named allopurinol (manage gout and various types of kidney stones), it positively reduces the risk of an attack of gout (severe joint pain).6 Thus, it may indicate that the dosage and form in which the herb may be taken as per your condition must be prescribed by an ayurvedic doctor only.
Also Read: Water Apple: Uses, Benefits, Side Effects, And More!
WHY NIDRA VS OTHER TART CHERRY SUPPLEMENTS?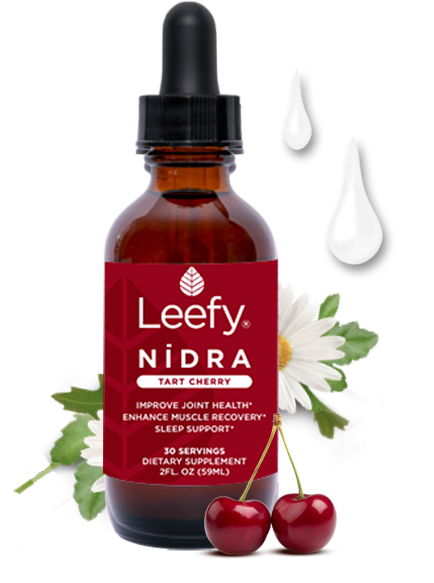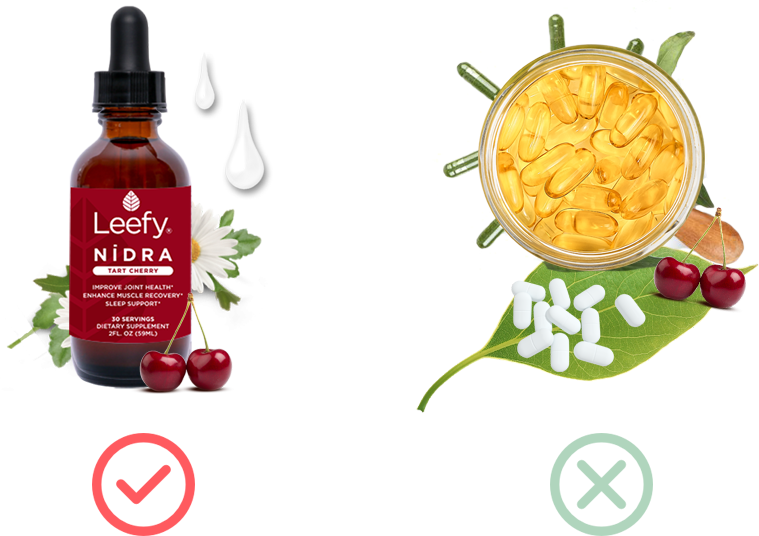 Tart cherry supplement with better absorption
Unlike other tart cherry supplements, which are powders or pills. NIDRA is a liquid!
RAPIDLY ABSORBS TO BODY
Liquid supplements absorb faster into your body because absorption starts in your mouth.
SWEET DELICIOUS TASTE
Tart cherries have a very unique sour-sweet taste, which can be overwhelming for some people to enjoy this superfood. But not with NIDRA! We've formulated a unique proprietary blend that are not only beneficials for your health, but great for your taste buds.
Maximum Results
Easy to digest, quickly absorbed, and a great taste. Equals maximum results.*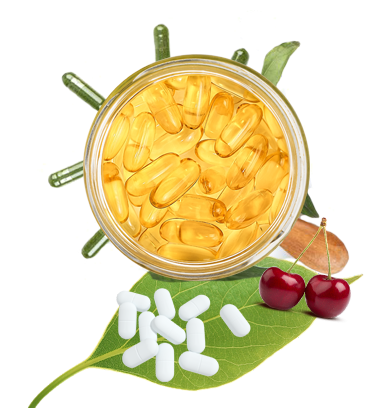 Real Life Transformations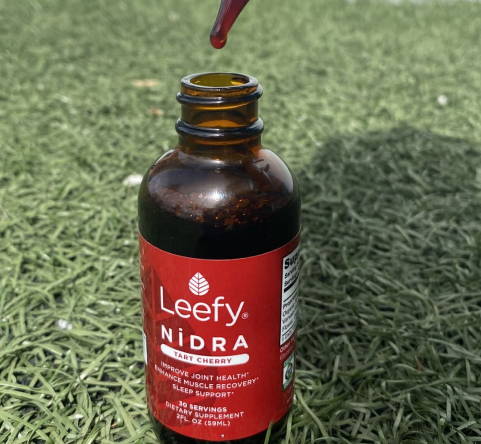 "I was gifted Nidra by a friend after getting into a car accident to help with my muscle and joint pain and WOW!!! After a week's use, I notice a significant difference in my mobility and the taste is amazing. Works great with their Prana too."
— Amanda Z.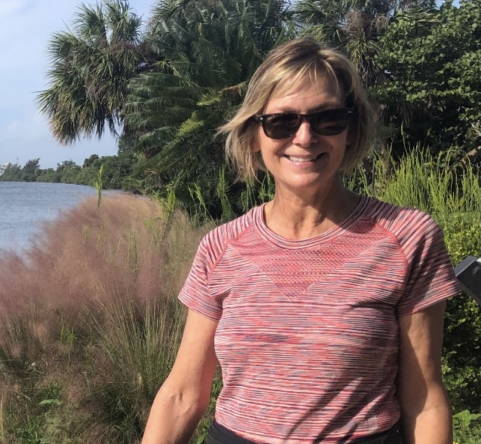 "I just started using this product because I have arthritis in 1 finger that can become soooo. My experience is that within 15-20 minutes of taking this, I stop even thinking about my finger."
— Kathleen T.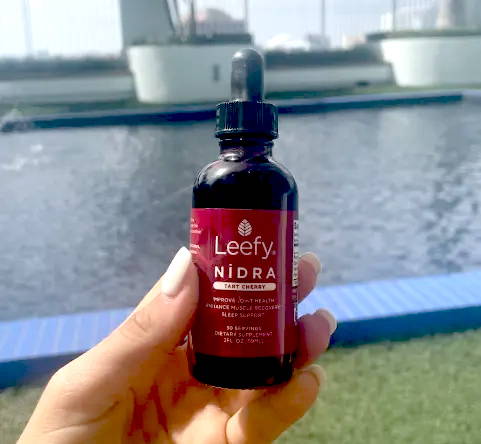 'This stuff is amazing! Not only did it help relieve muscle soreness post-working out, but I also ended up having some of the most restful sleep of my life later that night.'
— Hana A.
Precautions to Take With Cherries
Cherries contain essential nutrients that are not toxic and do not cause any harm to humans.4 Therefore, eating cherries during pregnancy is safe. However, consult your Ayurvedic physician to avoid pregnancy-related complications if any symptoms appear.
Few children might develop allergies on eating too many cherries.10 Extra precautions need to safeguard children and avoid such allergic reactions. If the reactions persist for a longer duration, immediately consult your Ayurvedic physician.
Please do not try to treat yourself by consuming herbs. Ayurvedic herbs may have benefits but it is advisable to consult a qualified Ayurvedic physician before taking any herb for its health benefits.
What are the benefits of tart cherries?
At first, you would think that tart cherries are known only for being the natural source of melatonin, and they help you sleep better. But tart cherries are worth more than that.  Studies have found that powerful antioxidants of tart cherries, especially Montmorency ones that are grown in the US and Canada, can help with heart health, inflammation, and muscle recovery.
If you are a fitness freak, then you can also include these little ones in your diet. Don't go on their sizes. One full glass of tart cherry juice can help your muscles recover post-exercise, can decrease muscle damage and strength loss, and reduce oxidative stress on your body. And yes, it helps when the food you consume is really delightful in appearance and taste.
Simply munch on dried cherries within or after your fitness regime, or if you are short on time, then 20-ounce tart cherry juice will do the magic.

4 BOTTLES (BEST PICK!)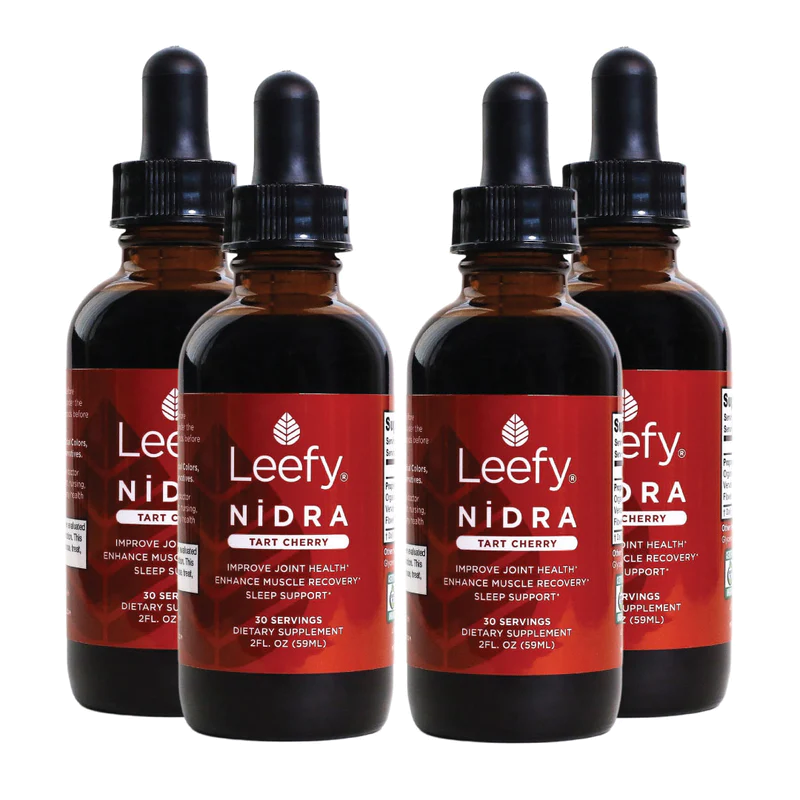 $30. 6 / Per Bottle
There is no set amount of cherries you need to eat to induce sleep. One study found that people who ate a handful of tart cherries before bed fell asleep faster and slept more soundly than those who didn't eat the fruit.  In fact, two cups of tart cherry juice is better than a traditional melatonin supplement.
So when you get on a flight or on a long journey, just keep a handful with you, and you won't go sleepless in Seattle or, for that matter, any place you travel to.
Frequently Asked Questions
Before eating cherries for correcting any health conditions, you need to contact your healthcare provider and receive proper diagnosis and treatment.
Do cherries prevent skin ageing?
Yes. Sweet cherries are rich in anthocyanin, which shows anti-oxidant activities and may inhibit the enzymes related to skin ageing. Hence, cherries may be beneficial for the skin.7 Also, if you are experiencing any skin condition or damage, reach out to your skin doctor for a consultation.
How to Use Cherries?
You should always consult your Ayurvedic physician before consuming cherries in large quantities. They will be the best person to prescribe you the correct form and dosage as per your health condition. Also, do not discontinue or replace an ongoing treatment of modern medicine with an ayurvedic/herbal preparation without consulting a qualified doctor.
How many tart cherries should you have daily?
The recommended amount of tart cherry juice is 2-8 ounces (60-240 ml) per day. And for tart cherries in dried or frozen form is 10-30 cherries per day. However, you may need to drink more or less depending on your individual needs.
Try a small amount at the start and slowly increase as your body becomes comfortable with the intake of this miracle fruit. Don't forget to consult your doctor if you have any concerns.
Tart Cherries are no doubt superfoods when it comes to sleep, they help with reduction in muscle pain and fighting immunogenic reactions and inflammations. From a handful of cherries to a glassful of cherry juice, they work like magic pills for your sleep.
But you should also keep in mind that they are high in sugar content and calories. And not just tart cherries, you can try other superfoods mentioned above in this blog. Also remember tart cherries are not one bullet for all your sleep and sleep-related problems.
1. Best Cooling Mattress Topper 2023
2. Best Mattress Topper For Back Pain Relief 2023
3. What is the Best Time to Buy a Mattress?
4. How to Measure a Mattress the Right Way?
5. How Do You Extend The Life Of Your Mattress?
There are more aspects to a night of good sleep. Having healthy food and supplements is just one of the many facets of a good lifestyle. A good sleep needs your commitment to regular physical activity, less reliance on electronics, and tuning your body more towards natural remedies. So chew on every good bit of life to get the most coveted good sleep that you deserve.
Disclaimer: What is said in this article has been referenced from multiple sources and is intended only for educational and informational purposes. Please note that no content in this article is a substitute for professional advice from a qualified doctor or healthcare provider. Always consult an experienced doctor with any concerns you may have regarding a health condition or treatment, and never disregard any medical suggestions or delay in seeking treatment because of something you read here.
EXPERIENCE THE BENEFITS OF TART CHERRY IN EVERY DROP!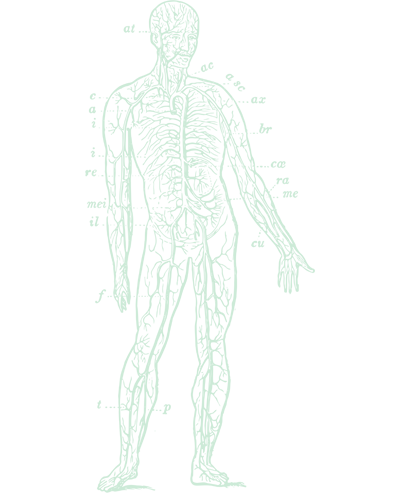 SUPPORT INFLAMMATORY RESPONSE*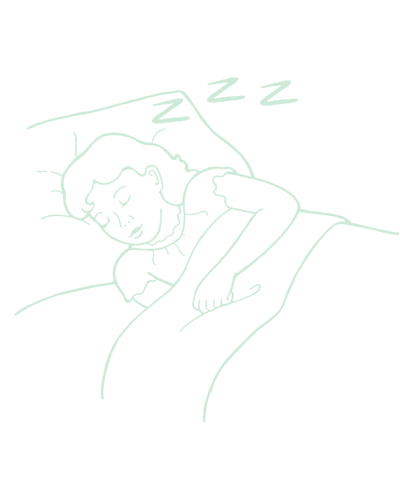 Help alleviate arthritis
Cherries contain an anti-oxidant that may help lower the glucose levels in the blood. In animal studies, it has been seen that diets containing cherries reduce glucose levels, thereby helping control type 2 diabetes. The alcohol extracts of cherries may also show hypoglycaemic action, i.e., glucose-lowering activity in lab studies. Therefore, cherries may be used as a natural way to manage diabetes.4 Before using cherries or any other herbal remedies for diabetes, have a consultation with your doctor or healthcare provider so that you make well-informed choices.
Potential Uses of cherries for sleep
The juice of tart cherries may help improve sleep in healthy older adults with insomnia i.e., inability to sleep. A study confirmed that the juice of tart cherry contains several nutrients that may help improve the continuity of sleep. Cherries also contain many bioactive components called anthocyanins that may have the potential toprotect brain cells against the harmful effects caused by oxidative stress.5 Also, If you face difficulty sleeping, reach out to your healthcare provider for a consultation.
Potential Uses of cherries for gout
Cherries show anti-oxidant and anti-inflammatory activities that may help manage gout (deposition of uric acid in joints). Cherries and their other essential components may also reduce the spread of gout and lower uric acid levels in plasma.6 If you are suffering from gout, consult your doctor before using cherries or any other herbal remedies.
Potential Uses of cherries for skin
The extract of cherries may help control the ageing of the skin. It may also help with reducing oxidative stress due to the anti-oxidant properties of cherries. A study confirmed that the extract of sweet cherry could be used as a potential ingredient in the formulation of products used for skin care.7 While using cherries for the skin, if you notice any allergic reactions or side effects, discontinue its use and reach out to your healthcare provider.
Potential Uses of cherries for cancer
Sweet cherries have anti-cancer properties due to their nutrients such as fibre, vitamin C and carotenoids. Cherries are an excellent source of dietary fibre associated with a reduced risk for cancers. A study confirms that cherry may help with site-specific inhibition related to colon cancer.1,3 Cancer is a severe medical condition which requires medical diagnosis and treatment. Before using any herb or fruit, consult your doctor.
Other Potential Uses of cherries
The anti-oxidant and anti-inflammatory properties of cherries may help prevent strength loss, inflammation and pain in muscles.
A study has shown that consumption of cherries may help decrease blood pressure, inflammation and oxidative stress.
Though there are studies that show the benefits of beetroot juice in various conditions, but these are insufficient and there is a need of further studies to establish the true extent of benefits of beetroot juice on human health.
Also Read: Pomegranate: Uses, Benefits, Side Effects, and More!
WHAT MAKES NIDRA SPECIAL?
NUTRITIONIST-APPROVED FORMULANIDRA was formulated by our holistic nutritionist to maximize the absorption of tart cherries. Tart cherries and the other herbs in these powerful blends have helped people improve their mobility, support healthy joint health, reduce inflammation, pain relief, and improve sleep.
BETTER ABSORPTIONStudies suggest that liquid supplements may be far more effective and bioavailable than pills and powders. Anecdotally, customers report greater effectiveness when used consistently. Has also been shown to support certain health conditions as needed.
MADE WITH NATURAL, NON-GMO INGREDIENTSQuality of ingredients matters when it comes to your health. We only source our tart cherry and other ingredients in NIDRA from organic, non-GMO growers in the USA ensuring maximum freshness and quality of nutrients. NIDRA doesn't contain any chemicals, artificial colors, flavors, sweeteners, or preservatives. We use only natural, nourishing ingredients from nature.
USE DAILY & SUPPORT A HEALTHY INFLAMMATORY RESPONSEConsume daily to ease joint or muscular pain, get more energy, enjoy better, deeper, and restful sleep, and improve your overall well-being.
Over 150,000 Happy Customers

NIDRA by Leefy Organics is a potent, all-natural, and great-tasting tart cherry supplement. Research has shown that tart cherries can:
Improve joint health & conditions
Reduces inflammation & support healthy movement
Ease off the elbow, shoulder, knee, and hip pain
Support a healthy immune system
Enjoy better, deeper, and restful sleep
Plus, many more health benefits
WHAT MAKES NIDRA DIFFERENT FROM OTHER TART CHERRY SUPPLEMENTS OUT THERE?
Firstly, it's a liquid supplement which is more bioavailable than pills and powders. Secondly, we add a combination of proprietary unique blends of organic blue vervain flower, chamomile, and passion flower into the mix. This unique formulation further enhances nature's best multi-tasker — tart cherry — to improve your joints health, reduce inflammation, and enjoy better sleep.
Results may vary from one person to the other. But, we've received tons of raving reviews for NIDRA and how it helps them get rid of joint and muscle pain, reduce inflammation naturally, and enjoy better sleep. With daily use of NIDRA and healthy habits, we believe that you can experience the health benefits of tart cherry too.
HAVE THESE NUTRIENTS BEEN STUDIED BEFORE?
Yes! Multiple studies have proven that tart cherry has major benefits for your joints, immune system, and help improve your sleep. Plus, tart cherry has been used for centuries since the time of ancient Greeks, the great Roman Emperors and ancient Chinese Royalties — it is one of nature's most powerful anti-inflammatory superfoods.
WHY SHOULD I TAKE NIDRA INSTEAD OF OTHER TART CHERRY SUPPLEMENTS?
NIDRA is made with all natural, organic, and vegan friendly ingredients. That means, it is a safe, effective and natural alternative that doesn't come with negative effects.
Properties of Cherries
Cherries have several bioactive compounds, which show properties that help to prevent several acute and chronic diseases.3 The therapeutic properties of cherries are:
May show anti-microbial (reduces the growth of micro-organisms) potential
May have anti-oxidant potential
May have potential anti-diabetes properties
May have potential anti-cancer potential
May have the potential to help with brain cells
Also Read: Papaya: Uses, Benefits, Side Effects and More!
Side Effects of Cherries
However, if you experience any adverse reactions to it, immediately contact your Ayurvedic physician who has prescribed it to you. They will be able to treat you appropriately.
HOW IT WORKS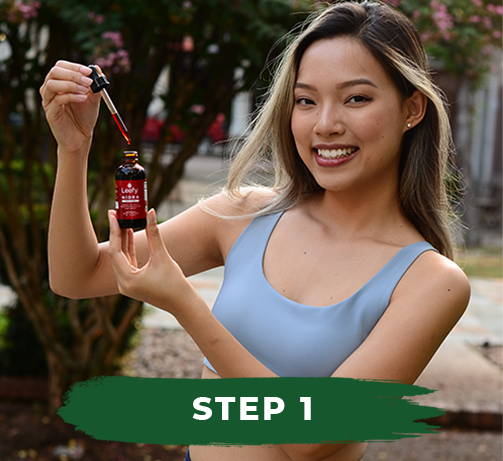 Add two dropperfuls of NIDRA under your tongue.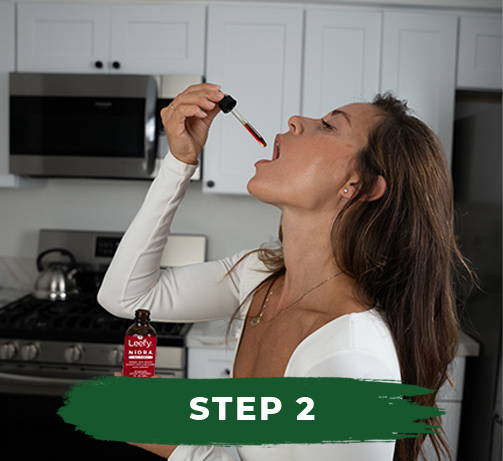 Hold for 20-secs then swallow to enjoy the immune-boosting and pain-relief benefits of this liquid gold.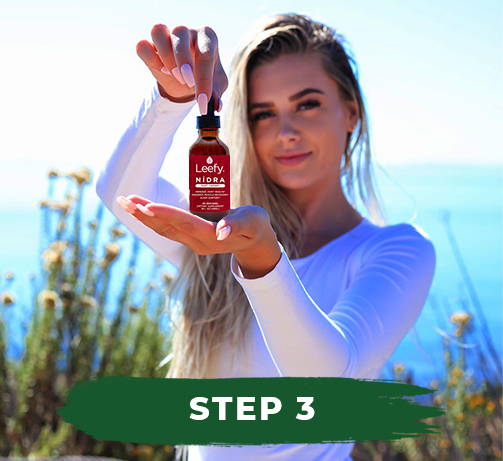 Make it a routine. It's so convenient! It's a great way to start the day or to enjoy in the afternoon.
How much melatonin is in tart cherries?
Almost all cherries contain melatonin, but Montmorency tart cherries contain about 13 nanograms of melatonin per gram. That is about .013 mg of natural melatonin. This seems insignificant, so to get a good amount of this hormone, you need to eat a lot of cherries.
What are the side effects of tart cherry juice?
Tart cherry juice is safe for most people. However, some people may experience side effects such as headaches, nausea, or diarrhea.
Tart cherry juice has high sorbitol content, which can cause abdominal discomfort. Sorbitol is a kind of natural sugar, and ingesting a bit too much of it is difficult for the human body to digest. People with irritable bowel syndrome should take care when consuming it.
Also, since tart cherries are full of sugar, more than a glass of it can increase extra calories in your body. 16 ounces of juice can bring upon 318 calories. Keep on adding that, and you will have to struggle with an extra pound of weight in a couple of weeks' time.
The bottom line idea is to consume it in moderation.
$122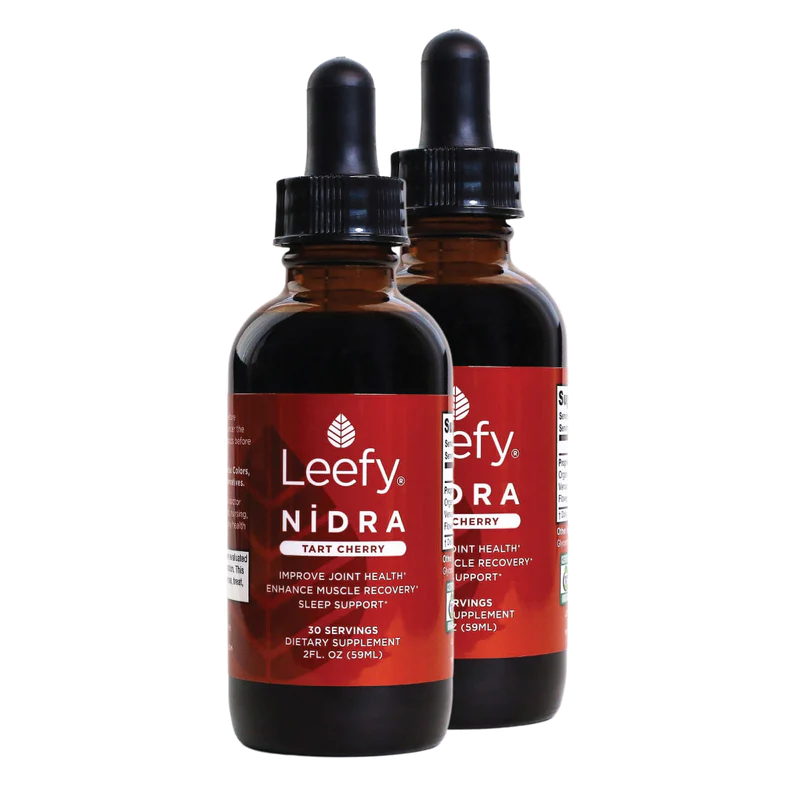 $33 / Per Bottle
Cherries have a very high amount of nutrients.
Table 1: Nutritional value of raw cherries in 100 grams2
Table 2: Vitamins, minerals and amino acids in raw cherries in 100 grams2
Also Read: Peaches: Uses, Benefits, Side Effects and More!
MEET THE REMARKABLE NATURAL INGREDIENTS IN NIDRA
Each drop of NIDRA is packed with powerful superfoods.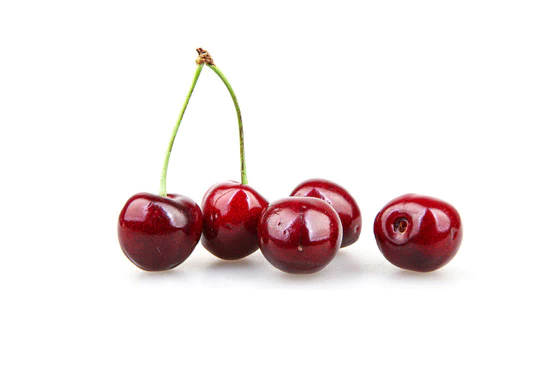 ORGANIC TART CHERRY
Tart cherry is one of nature's best multi-tasker. Studies have shown that the high-antioxidant content in tart cherries can help with reducing inflammation, support healthy joints, muscle recovery, and enhances sleep. It's no wonder this superfood has been touted since the time of ancient Greeks, the great Roman Emperors and ancient Chinese Royalties.
ORGANIC BLUE VERVAIN FLOWER
This blueish-purple flower that can be found in North America, has been utilized for centuries by herbalists for its healing benefits. It's mainly known for its ability to ease anxiety. Blue Vervain Flower is the perfect companion to tart cherries, as it can help you calm down, relax, and enjoy better sleep.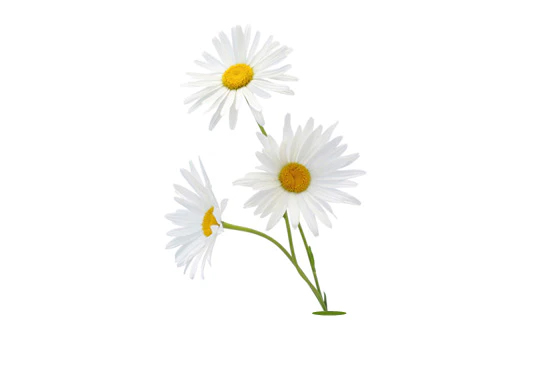 ORGANIC CHAMOMILE FLOWER
Chamomile is another gentle herb mostly known for its calming purposes and to soothe the digestive tract. Another powerful combination to help you sleep and recover well.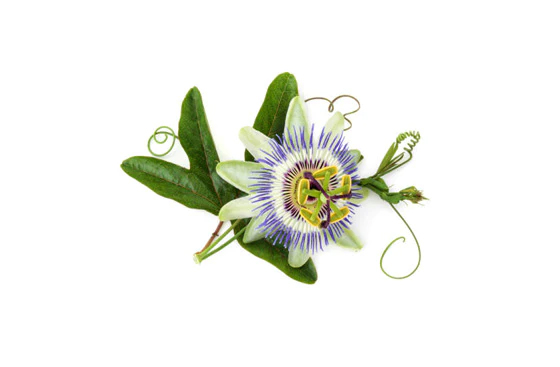 ORGANIC PASSION FLOWER
Today, passion flowers are being used to help reduce anxiety and pain. They are also used to help promote restful sleep.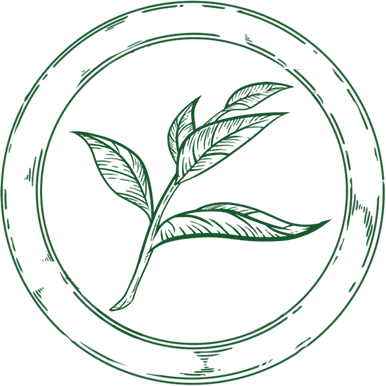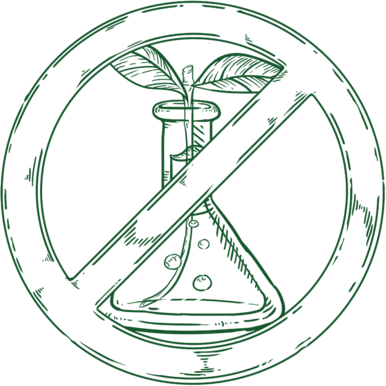 NON-GMO
VEGAN-FRIENDLY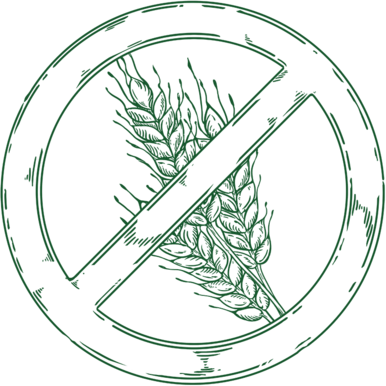 GLUTEN-FREE
1. McCune LM, Kubota C, Stendell-Hollis NR, Thomson CA. Cherries and health: a review. Crit Rev Food Sci Nutr. 2011 Jan 11;51(1):1-12. Available from: https://pubmed.ncbi.nlm.nih.gov/21229414/
3. Gonçalves AC, Bento C, Silva B, Simões M, Silva LR. Nutrients, Bioactive Compounds and Bioactivity: The Health Benefits of Sweet Cherries (Prunus avium L.). Curr Nutr Food Sci. 2018 Sept 10;14:1-20. Available from: https://www.researchgate.net/publication/356924649
4. Lachin T, Reza H. Anti Diabetic Effect of Cherries in Alloxan Induced Diabetic Rats. Recent Patent Endocr Metab Immune Drug Disc. 2012 Oct 2;6:67-72. Available from: https://www.researchgate.net/publication/221780166
5. Pigeon WR, Carr M, Gorman C, Perlis ML. Effects of a Tart Cherry Juice Beverage on the Sleep of Older Adults with Insomnia: A Pilot Study. J Med Food. 2010 July 28;13(3):579-83. Available from: https://www.ncbi.nlm.nih.gov/pmc/articles/PMC3133468/pdf/jmf.2009.0096.pdf
6. Chen PE, Liu CY, Chien WH, Chien CW, Tung TH. Effectiveness of Cherries in Reducing Uric Acid and Gout: A Systematic Review. Evid Based Complement Alter Med.2019 Dec 4;2019:9896757. Available from: https://www.ncbi.nlm.nih.gov/pmc/articles/PMC6914931/pdf/ECAM2019-9896757.pdf
7. Letsiou S, Karamaouna A, Ganopoulos I, Kapazoglou A, Xanthopoulou A, Sarrou E, et al. The pleiotropic effects of Prunus avium L. extract against oxidative stress on human fibroblasts. An in vitro approach. Mol Biol Rep. 2021 May 1;48(5):4441-8. Available from: https://pubmed.ncbi.nlm.nih.gov/34100152/
8. Kelley DS, Adkins Y, Laugero KD. A Review of the Health Benefits of Cherries. Nutrients. 2018 Mar 17;10:368. Available from: https://www.ncbi.nlm.nih.gov/pmc/articles/PMC5872786/pdf/nutrients-10-00368.pdf
9. Luciano RL. Acute kidney injury from cherry concentrate in a patient with CKD. Am J Kidney Dis. 2014 Mar 1;63(3):503-5. Available from: https://pubmed.ncbi.nlm.nih.gov/24290246/
10. Inschlag C, Hoffmann-Sommergruber K, O'Riordain G, Ahorn H, Ebner C, Scheiner O, et al. Biochemical characterisation of Pru a 2, a 23-kD thaumatin-like protein representing a potential major allergen in cherry (Prunus avium). Int Arch Allergy Immunol. 1998 May 1;116(1):22-8. Available from: https://pubmed.ncbi.nlm.nih.gov/9623505/
Disclaimer: The information included at this site is for educational purposes only and is not intended to be a substitute for medical treatment by a healthcare professional. Because of unique individual needs, the reader should consult their physician to determine the appropriateness of the information for the reader's situation.