This post may contain affiliate links. Please see my full disclosure for details.
Hi Bold Bakers!
WHAT YOU GET: A thick, sweet vanilla malt milkshake with the old-fashioned taste of malt that will make you wonder why soda fountains fell out of fashion.
Soda fountains may be a thing of the past, but that doesn't mean you can't have one of the most frequently ordered drinks — a classic vanilla malt milkshake! I imagine this is what Danny and Sandy were sipping on in the movie
This homemade vanilla malt needs just three ingredients: milk, vanilla ice cream, and, of course, malted milk powder. (If you want to go big and bold, try my recipe for Homemade Vanilla Ice Cream!) This vanilla shake is deliciously creamy and thick, but the flavor is really kicked up a notch with the addition of the nutty malt powder.
And if you like this milkshake, be sure to try my
What Is Malt? Malt Powder VS Malted Milk Powder
You may know the flavor of malt from eating boxes of Malted Milk Balls at the movie theater — but what is that stuff?!
Malt is a grain that sprouted and then was dried — and people have figured out a lot of ways to use it, including by making whiskey, beer, and bread. Malt and malted milk powder are similar, but with one key difference. Malted milk powder contains ground-up malt powder, but wheat flour and powdered milk are added to the mix. Most malted milk powders also have salt and baking soda, which give malted milk powder its almost savory flavor on top of its sweetness.
What Do Malted Milkshakes Taste Like?
Malted milkshakes taste like the type of ice cream you use, but with that iconic malt taste.
As for what malt tastes like, there are a few different layers of flavor. It has a slight sweetness but is also somewhat savory. I'd describe the flavor as milky, nutty, and with hints of butterscotch.
For this recipe, use malted milk powder — not malt powder.
Where Can I Find Malted Milk Powder?
You can typically find malted milk powder in the baking aisle of your grocery store. Some popular brand names include Nestle Carnation and Ovaltine.
Tools You Need To Make Vanilla Malts
Gemma's Pro Chef Tips For Making Vanilla Malted Milkshakes
Before you pour the milkshake into glasses, taste, and if you would like a more malty flavor, and one more tablespoon of malt and give the shake a quick blend.
Make it a Black and White shake by drizzling some Homemade Chocolate Syrup sauce inside the glass before you pour in the shake.
If you don't have a traditional blender, you can make this with an immersion blender.
Try making your own Homemade Vanilla Ice Cream for this recipe!
Make More Drinks!
Level up your baking skills even further and subscribe to the Bold Baking Academy today! You'll get access to all the in-depth baking courses both past and present, access to the Bold Baking Academy Community, and the one-of-a-kind Baking Concierge — which is a fast & direct connection to me and my team of culinary experts to answer any baking question you might have.
That's right, inside or out of the Academy! So subscribe now!
It doesn't get any better than my Creamy & Classic Vanilla Malt recipe — with just a few ingredients and a couple minutes of your time!
Ingredients
(4 fl oz/120 ml) whole milk
scoops (15 oz/425 g) vanilla ice cream
Whipped cream, for garnish
Instructions
Blend on high speed until fully combined.
Pour into a tall glass and top with whipped cream. Serve immediately with a straw.
Hi Bold Bakers! I'm Gemma Stafford, a professional chef originally from Ireland, a cookbook author, and the creator of Bigger Bolder Baking. I want to help you bake with confidence anytime, anywhere with my trusted and tested recipes and baking tips. You may have seen one of my 500+ videos on YouTube & TikTok or as a guest judge on Nailed It! on Netflix or the Best Baker in America on Food Network. No matter your skills, my Bold Baking Team & I want to be your #1 go-to baking authority.
For some, the toasted, nutty flavor of a malted milkshake will bring back memories of hanging out at the soda fountain. But sadly, most of the true old-fashioned soda fountains are gone. So for the younger generations who don't know what a true malted milkshake tastes like, we bring a classic vanilla malted milkshake—and for the older folks we bring back a piece of their childhood. Creamy and thick, a milkshake made with malted milk powder is a true American treat. Ready in under 5 minutes, this is a perfect and decadent dessert or a fun treat for a hot summer afternoon.
Some diners or cafes where they maintain the old crafts might still serve a malted milkshake, and even some trendier spots that want to hearken back to that artisanal era might offer it. But there's no need to search for it, as with very few ingredients you can have this blast from the past at home. Our recipe uses reduced-fat ice cream and low-fat milk. It maintains the same rich flavor and indulgence, though it isn't as straw-defyingly thick as the full-fat counterparts. If you want the more rich version, simply use full-fat milk and ice cream.
Click Play to See This Vanilla Malted Milkshake Come Together
, slow-churned or reduced-fat
malted milk powder, or Ovaltine
pure vanilla extract
Show Full Nutrition Label
Hide Full Nutrition Label
(Nutrition information is calculated using an ingredient database and should be considered an estimate.)
Gather the ingredients.
Combine ingredients in a blender, or place in a tall and wide glass to mix with an immersion blender beaker.
The Spruce Eats
Blend until creamy, 10 to 20 seconds.
The Spruce Eats
Transfer to a tall glass.
The Spruce Eats
Decorate with your favorite toppings, insert a straw, and enjoy.
The Spruce Eats
What is Malted Powder?
Malt is a term that describes a grain that has been sprouted and then quickly dried. Barley is the most common grain used to make malt. The powder has a natural sweetness and nutty flavor. It was originally used as a supplement for infants and those with health conditions for whom better nutrition and a robust 1caloric intake were necessary. Malted milk powder offers a good source of carbs and moderate amounts of copper and vitamins A, C, E, and B6.
Malted milk powder is made with malt powder, wheat powder, and powdered milk. Often sugar and additives such as salt and food coloring are included, as well as flavoring like chocolate, vanilla, or strawberry. Nowadays it's commonly used in baking, as the enzymes from the sprouting process release sugars that help yeasted doughs grow better.
Ovaltine and Carnation are the most common brands in the United States. Easily found in most major grocery stores, it's often displayed in the baking aisle and near the powdered milk.
Add Your Favorite Toppings
Our simple recipe is a great base to personalize the milkshake to your taste. Here are some ideas:
Add malted balls, peanut butter cups, or chocolate chips for decoration and crunch.
Use chocolate or caramel syrup to coat the glass before adding the milkshake.
Add your favorite berries on top for decoration, or blend a handful of your favorite to give the milkshake a pretty hue of pink.
Make a chocolate malted milkshake by adding 2 tablespoons chocolate syrup to the mixture before blending. Decorate with chocolate shaving or chocolate chips.
Rate This Recipe
I don't like this at all.
It's not the worst.
Sure, this will do.
I'm a fan—would recommend.
Amazing! I love it!
Thanks for your rating!
Jump to Recipe
This old-fashioned chocolate malt is a creamy ice cream shake made with vanilla ice cream, chocolate syrup, milk, and malted milk powder. Just like the best chocolate milkshake dessert you get from an old-fashioned ice cream shop to satisfy your sweet tooth.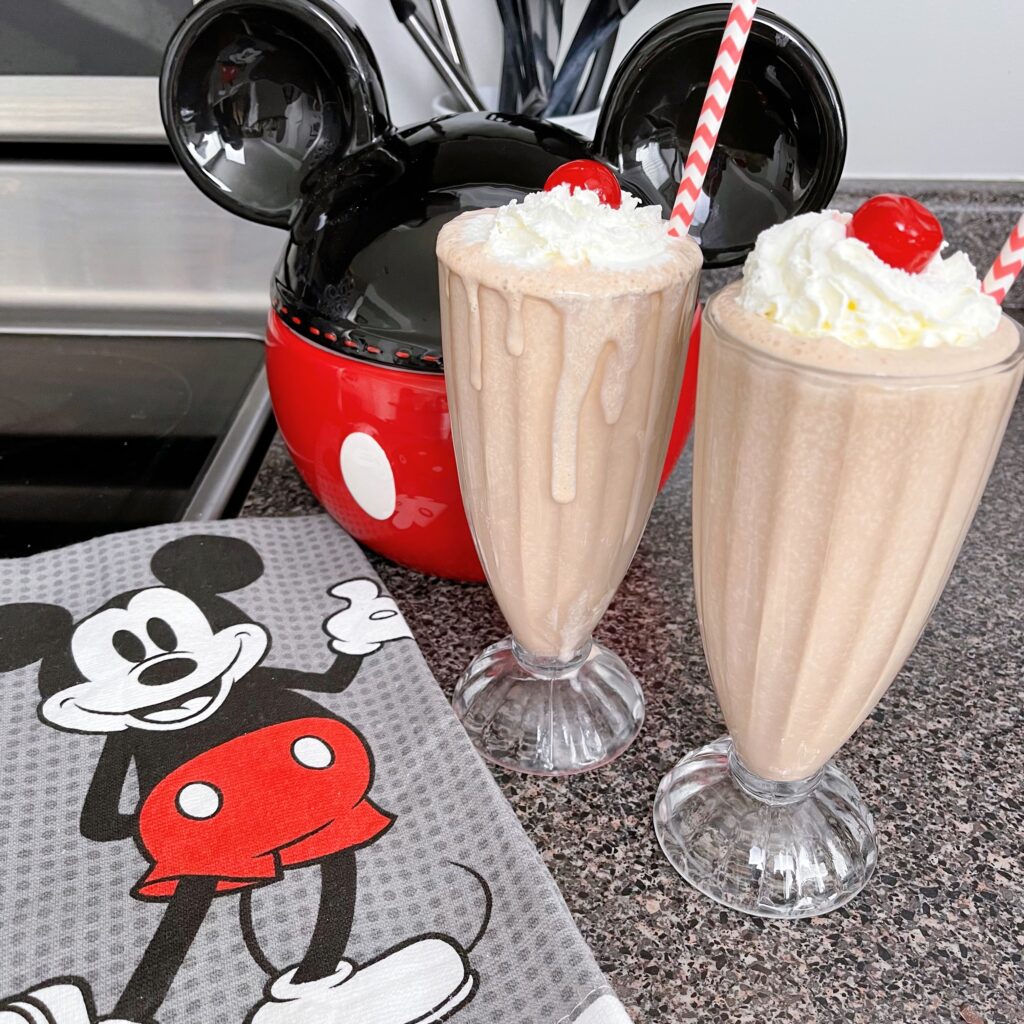 Below you will find tips, tricks and helpful hints for making this recipe including step by step instructions with pictures. If you would like to go directly to the recipe, scroll down to the recipe card or use the "Jump to Recipe" button at the top of the page.
Why You'll Love This Recipe
A good old-fashioned chocolate malt is one of the best ice cream treats ever. I grew up with this nostalgic treat when visiting ice cream shops and diners with my family.
The combo of vanilla ice cream, chocolate, and malt make it the best thick chocolate milkshake.
My dad was obsessed with chocolate malts. A thick chocolate shake is just not the same without a scoop of malted milk. In fact, he had a love for chocolate malts from Disneyland.
There was an ice cream stand at Disney California Adventure that we had to stop at every time we visited that sold chocolate malts, unfortunately that stand no longer exists, but more on that later.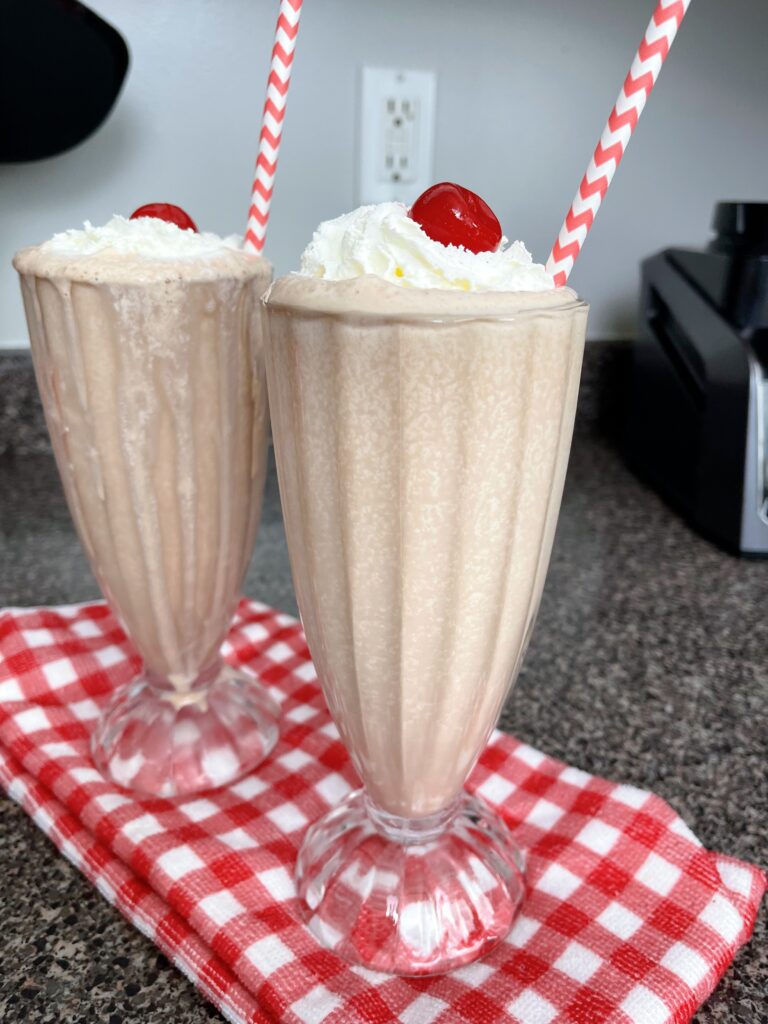 I consider myself a chocolate malt expert, because I basically made one for my dad almost every single night. I can't tell you how many blenders we went through because of my dad's ice cream habit.
My dad passed away recently, and I have been making chocolate malts for my kids in an effort to feel closer to him. And now I'm sharing my recipe with you!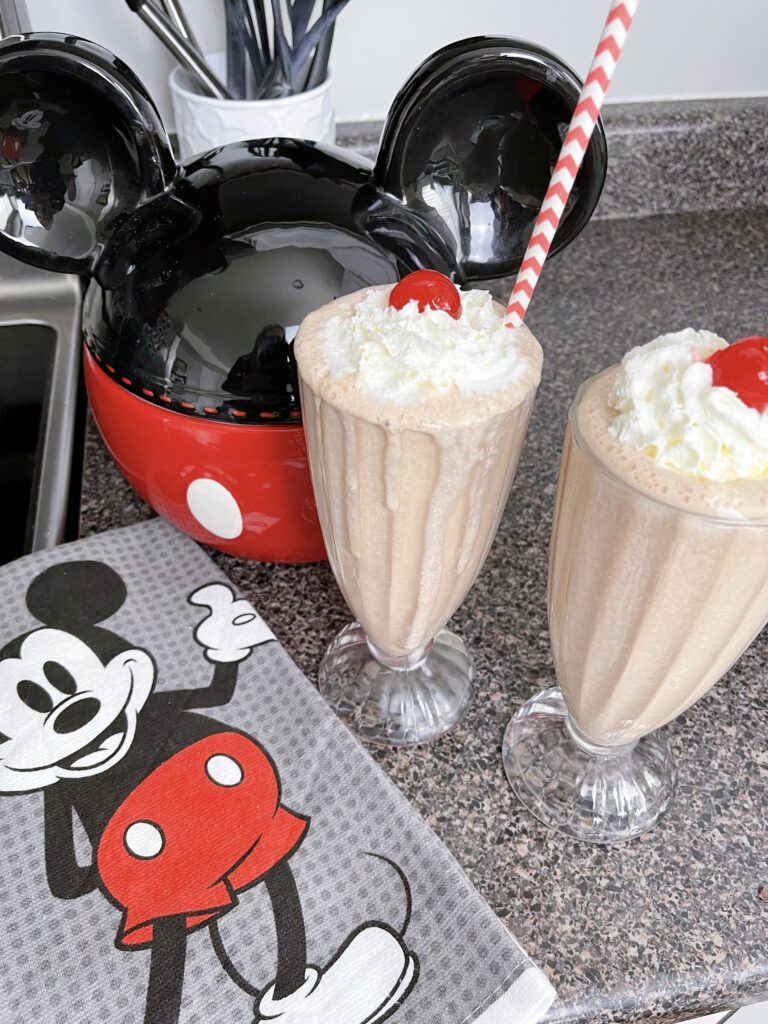 What is Malted Milk Powder?
Malted milk powder is a unique type of flavored milk powder. It has a long shelf life and can be found near the hot cocoa mixes in most grocery stores.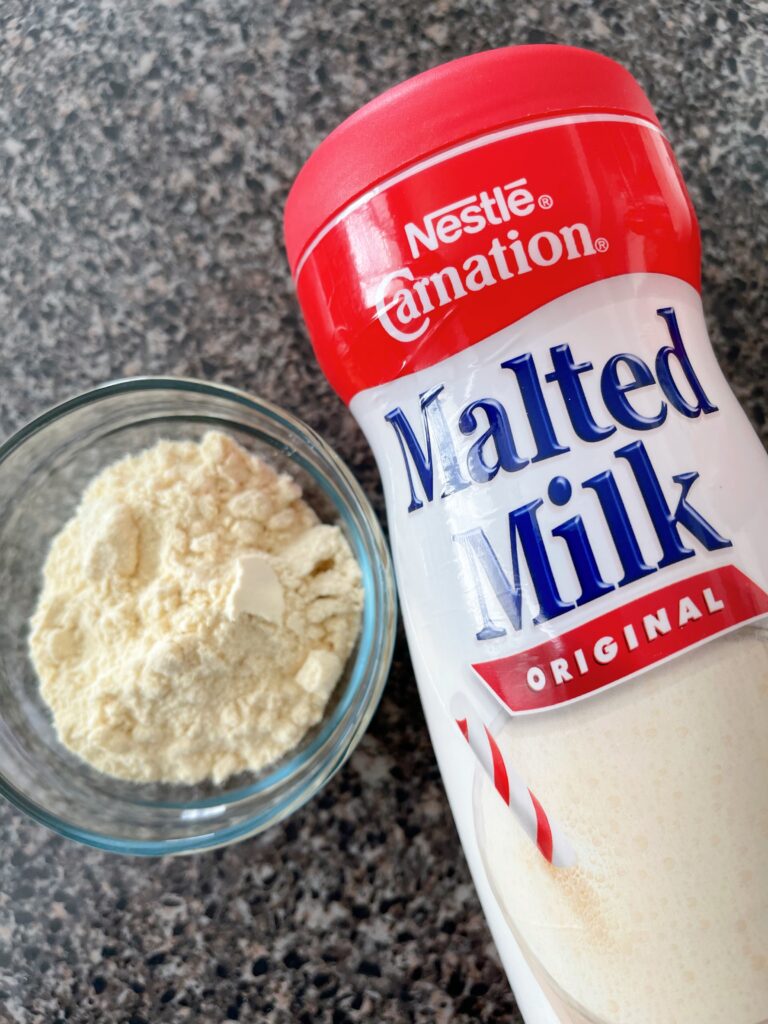 What Does Malt Taste Like?
The malt flavor comes from barley or other types of grain that have been malted, which means they've been allowed to sprout and then dehydrated. Malting grain imparts a mellow, nutty flavor and aroma to the finished malt beverage.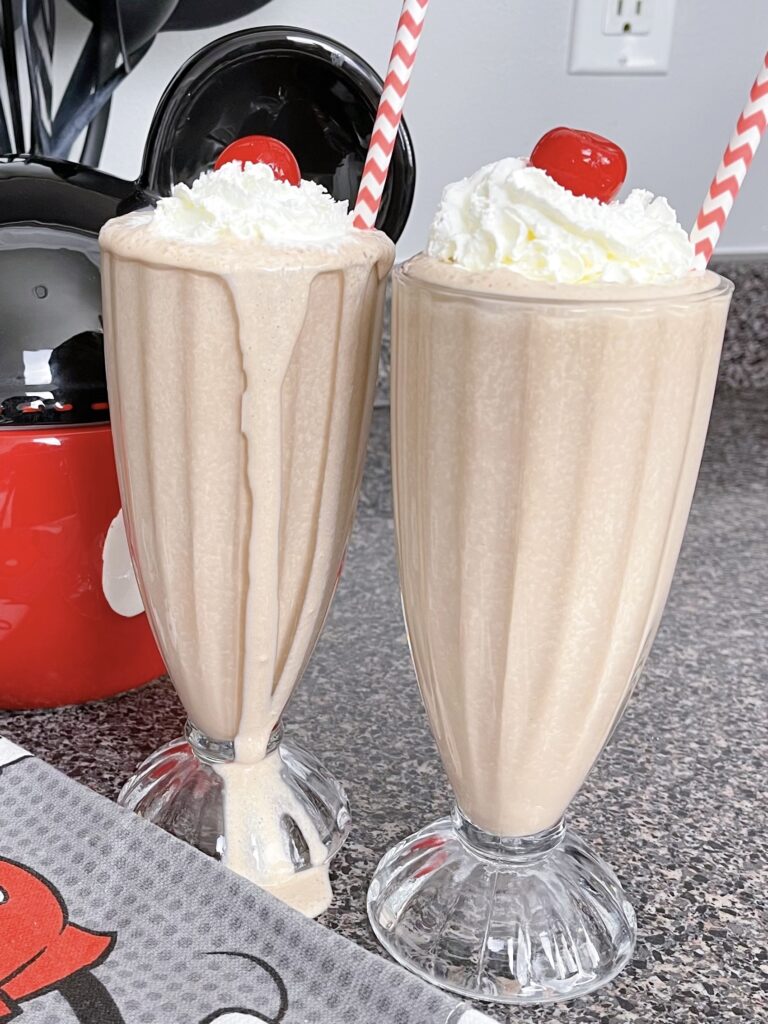 What is Malt Powder?
Malt powder is very finely ground malted milk product that dissolves easily in water or milk to produce a drink with a rich, creamy taste and distinctive flavor.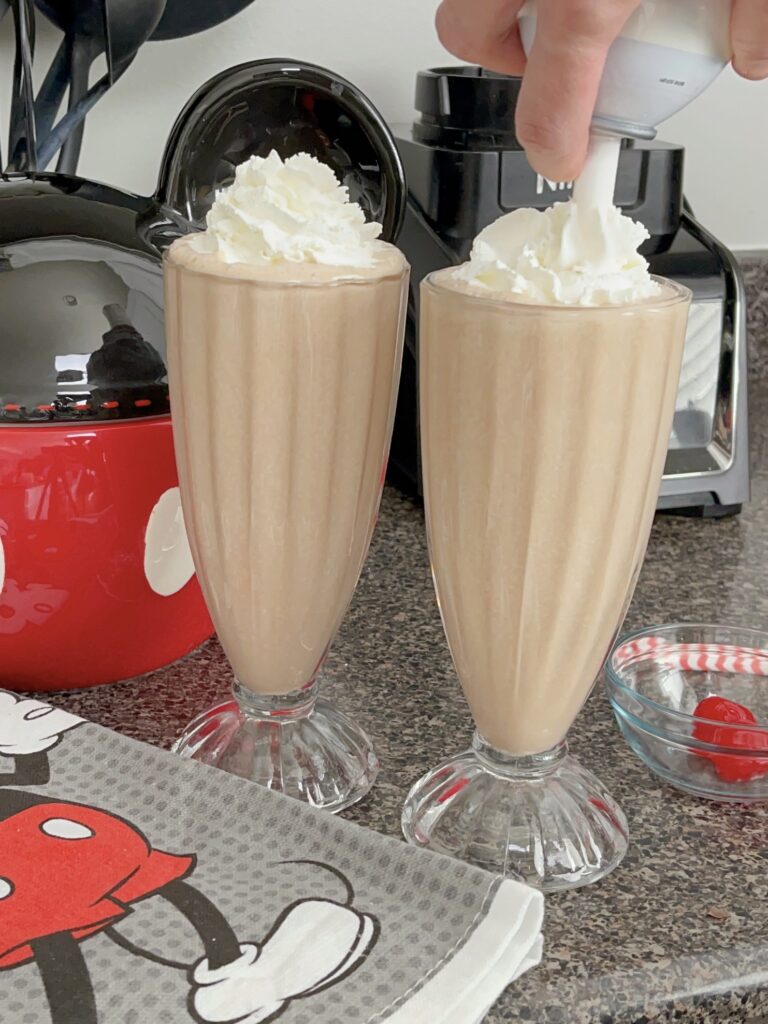 What Ice Cream is Best for a Chocolate Malt?
I like to use hard scooped vanilla ice cream to make chocolate malts. I have had them made with soft serve ice cream, and the consistency is just not the same.
I have also had them made with chocolate ice cream, and I feel that the chocolate flavor over powers the flavor of the malt, which should be the star of the show.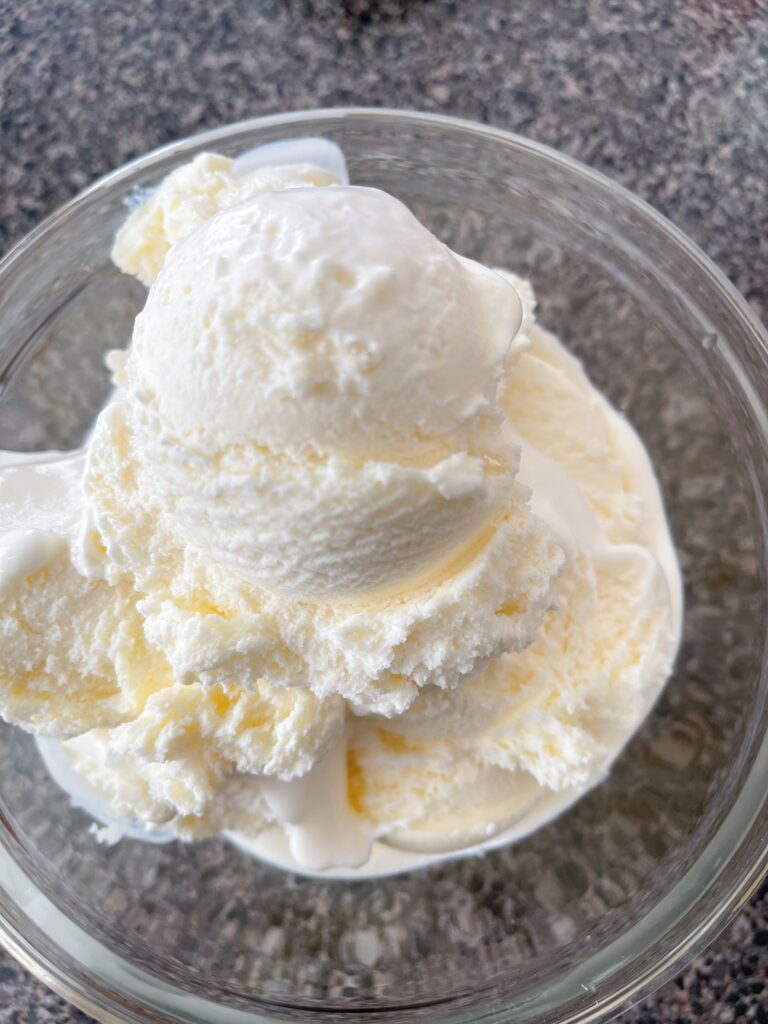 Where to Get a Chocolate Malt at Disneyland?
As I mentioned earlier, my dad loved to get a chocolate malt at Disneyland, and I am very obsessed with Disney, so of course this section belongs in this post!
Back before Cars Land, and before even Bugs Land existed, there was a farm at Disney California Adventure. It was here that there was a small ice cream stand that sold my dad's favorite chocolate malts which were great on a hot summer day.
With the absence of that, here is where you can currently get a delicious chocolate malt when visiting the Disneyland resort
Ghirardelli Soda Fountain & Chocolate Shop
Flo's V8 Cafe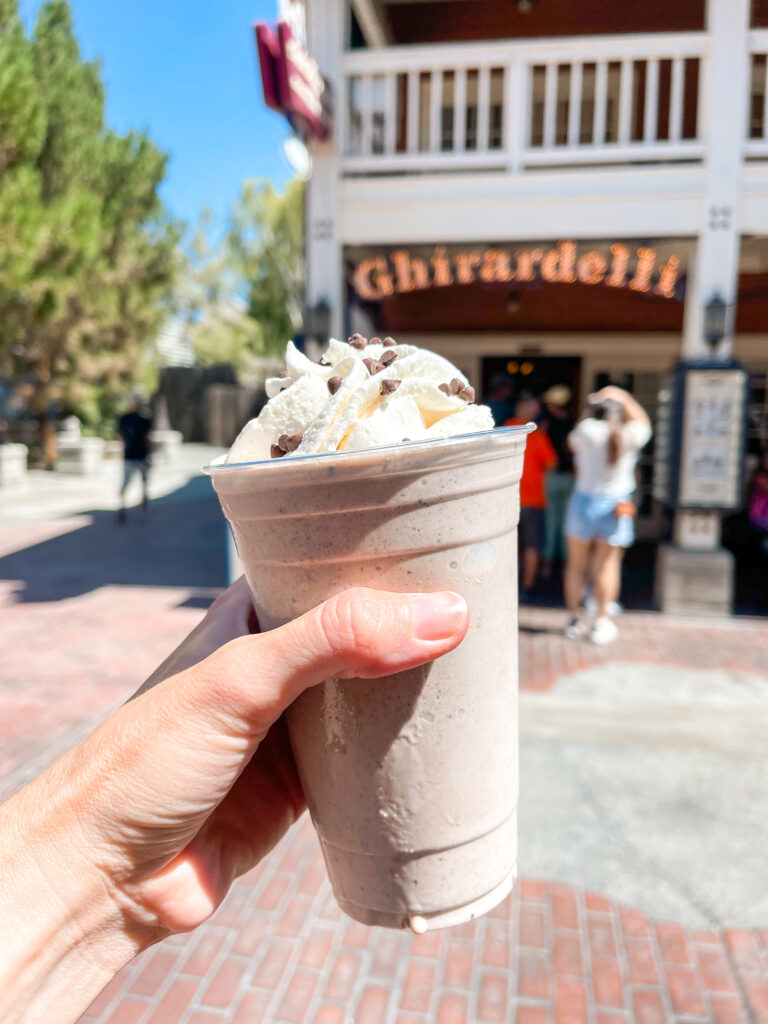 Where to Get a Chocolate at Walt Disney World?
While we're at it, here is where you can get a chocolate malt at Walt Disney World as well: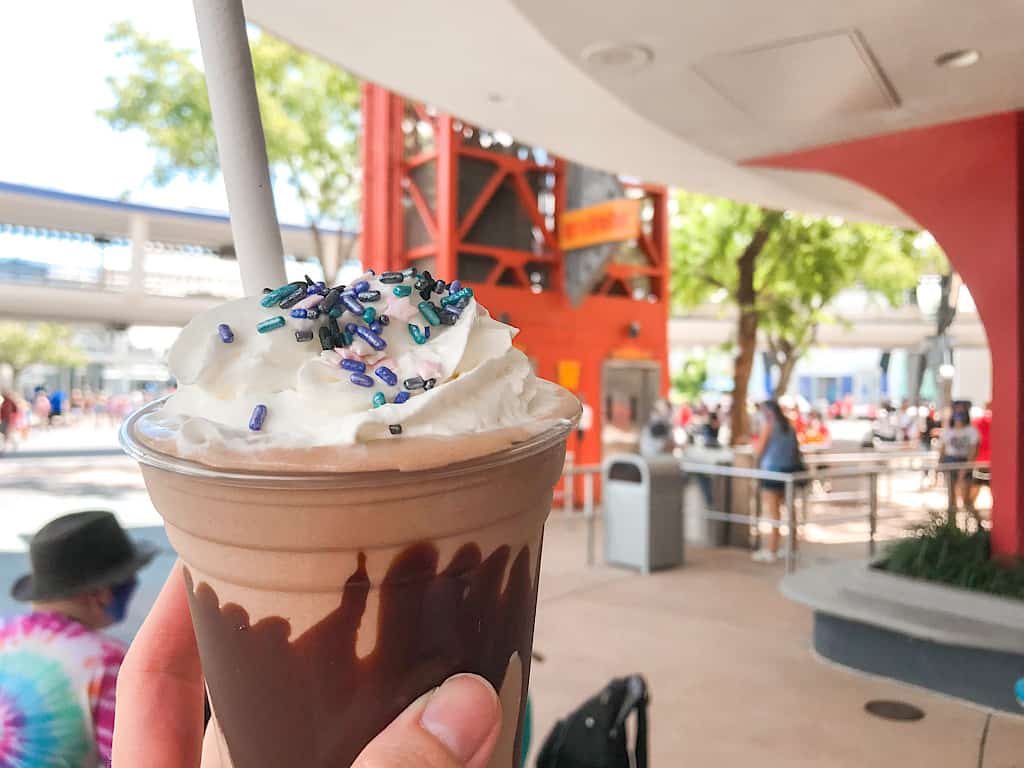 Helpful Kitchen Tools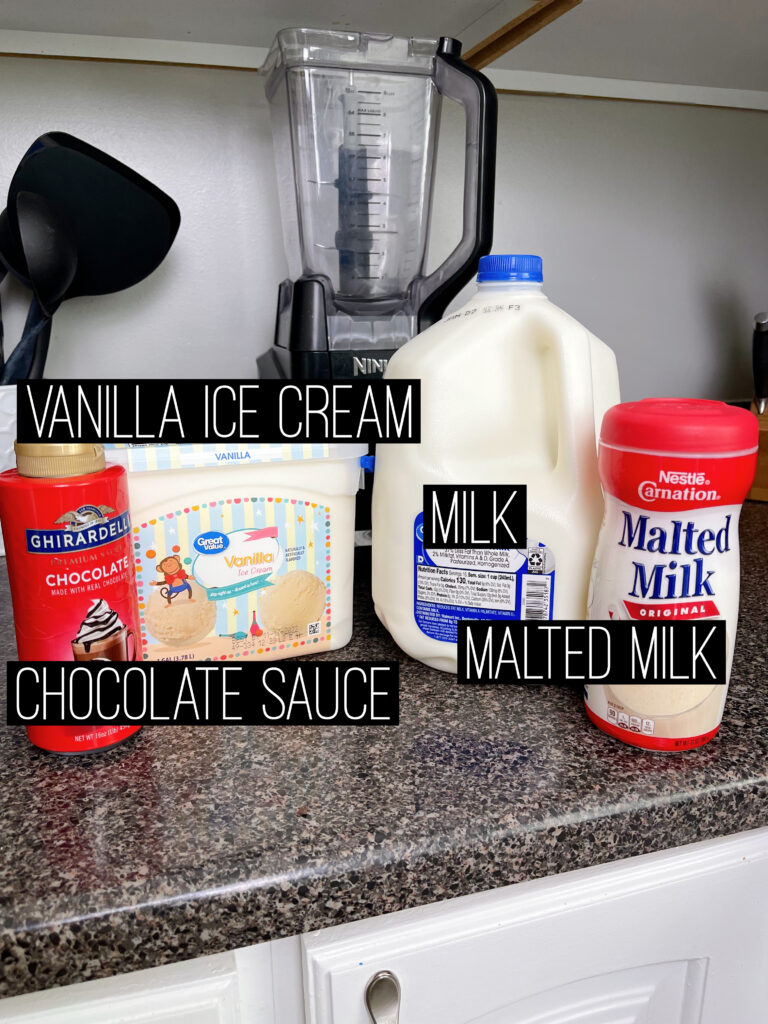 Ingredients for Old-Fashioned Chocolate Malt
*Ingredient amounts are located in the recipe card at the end of this post.
Vanilla Ice Cream– You can use any variety of vanilla ice cream. You will need a few scoops of ice cream to make 2 cups. Add a teaspoon of vanilla extract if you are a vanilla fan.
Chocolate Sauce– Any brand of chocolate sauce will work. I prefer to use Ghirardelli or Hershey's. You will only need a few tablespoons of chocolate syrup. Cocoa powder can be substituted.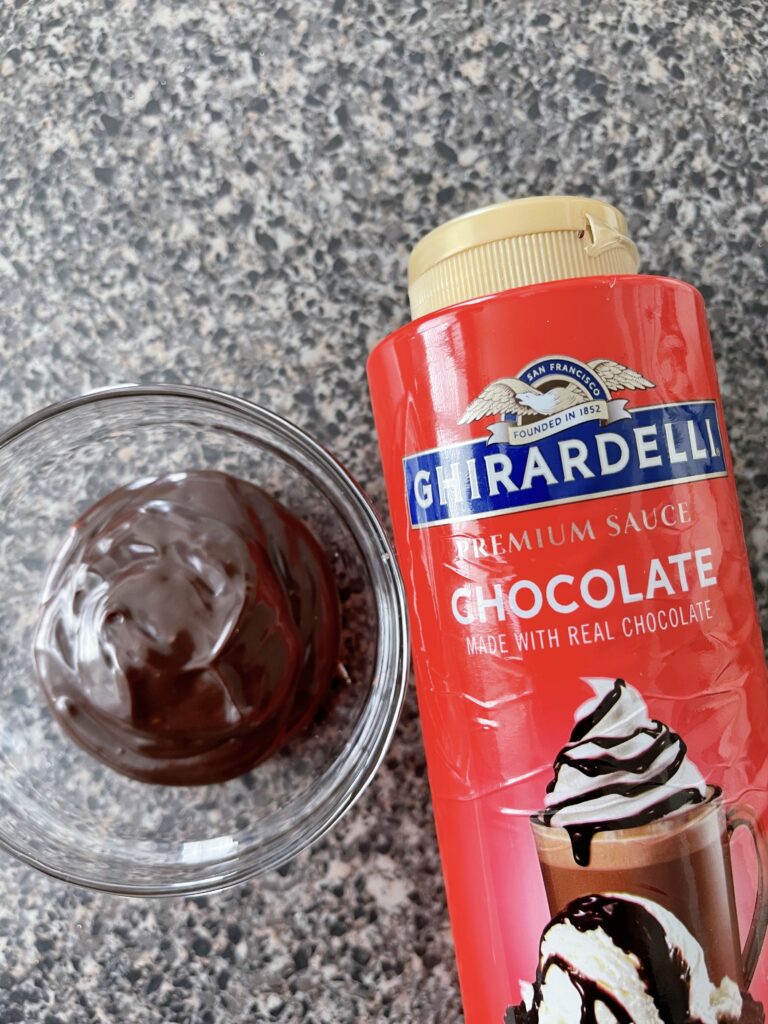 Malted Milk Powder– I use Carnation brand malted milk.
Milk– I use 2% milk, because that is what I usually have on hand. Feel free to use any type of milk, including whole milk. I don't recommend non-dairy milk, like almond milk or oat milk.
Toppings– Whipped Cream and a cherry!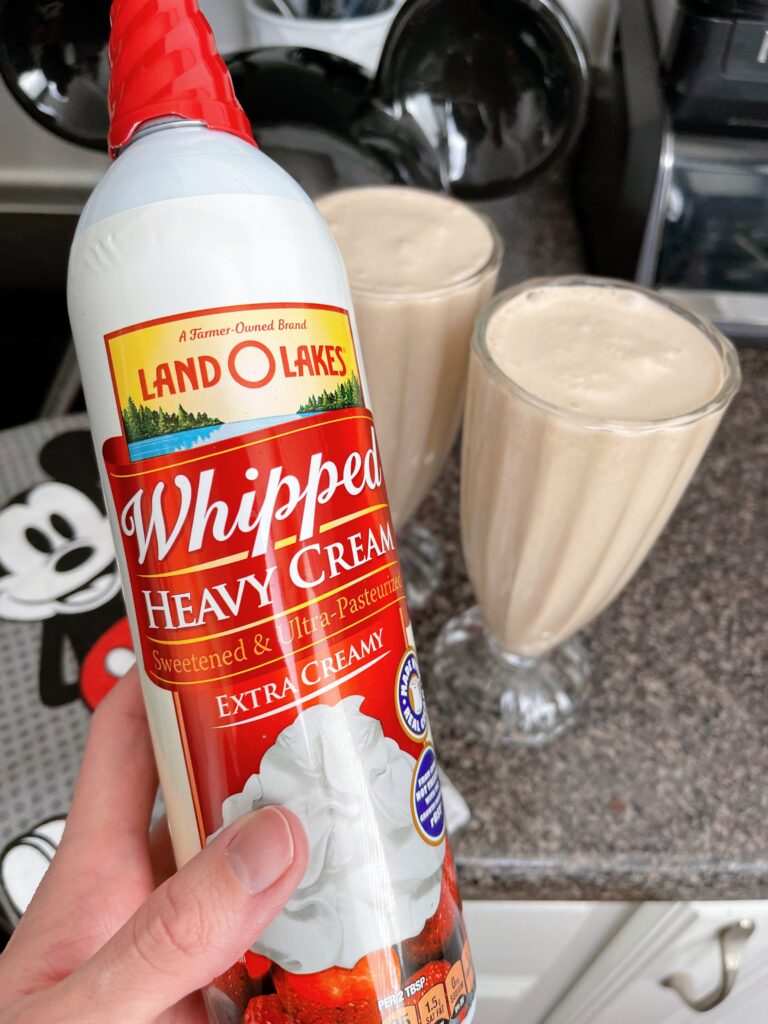 Step by Step Instructions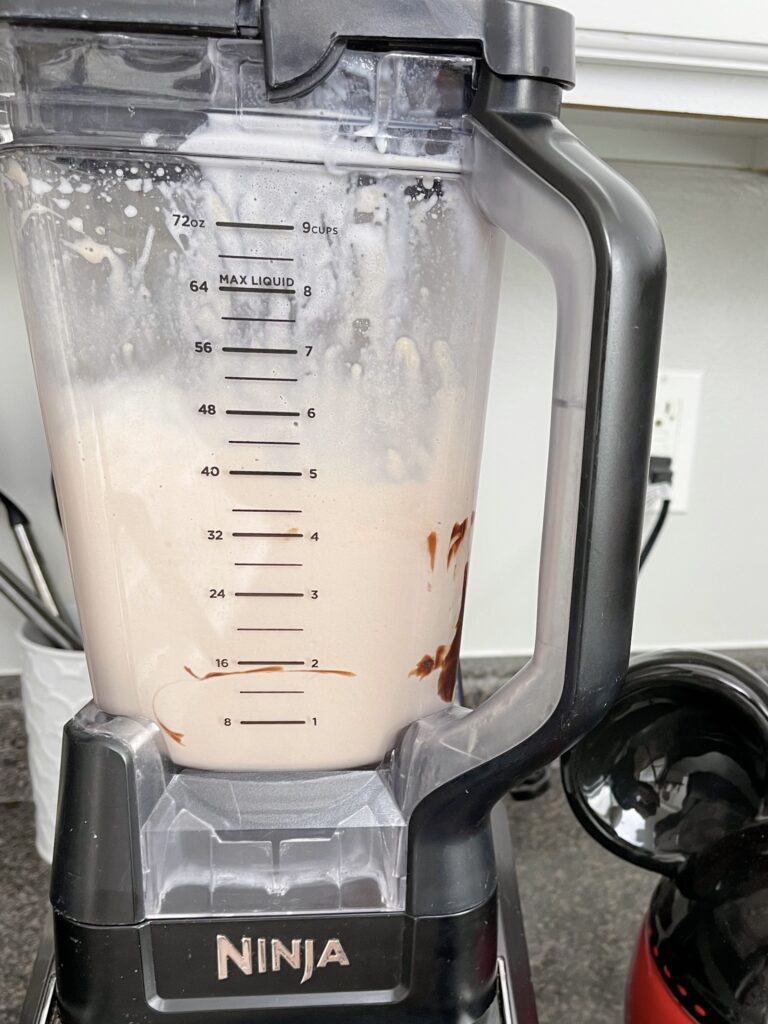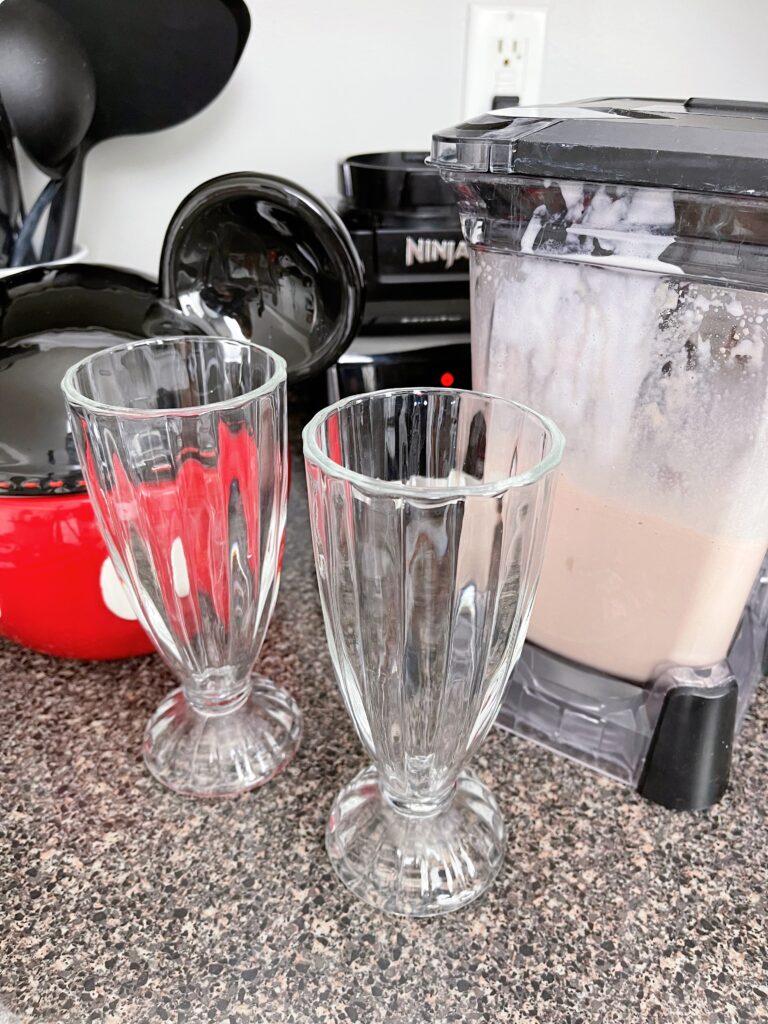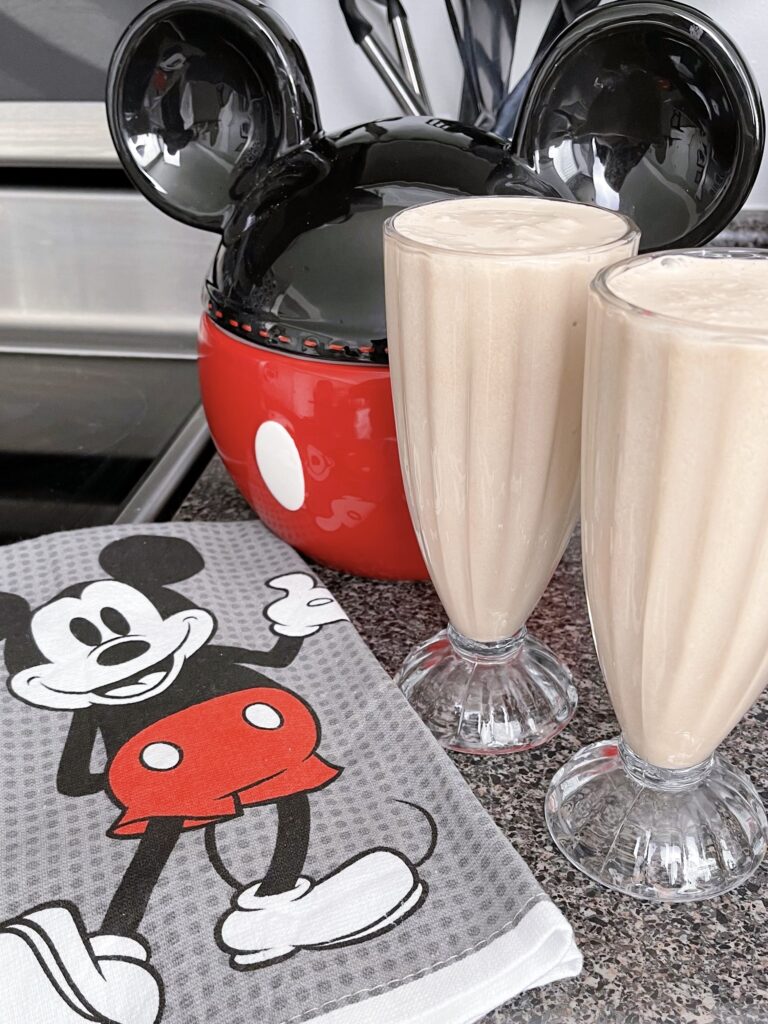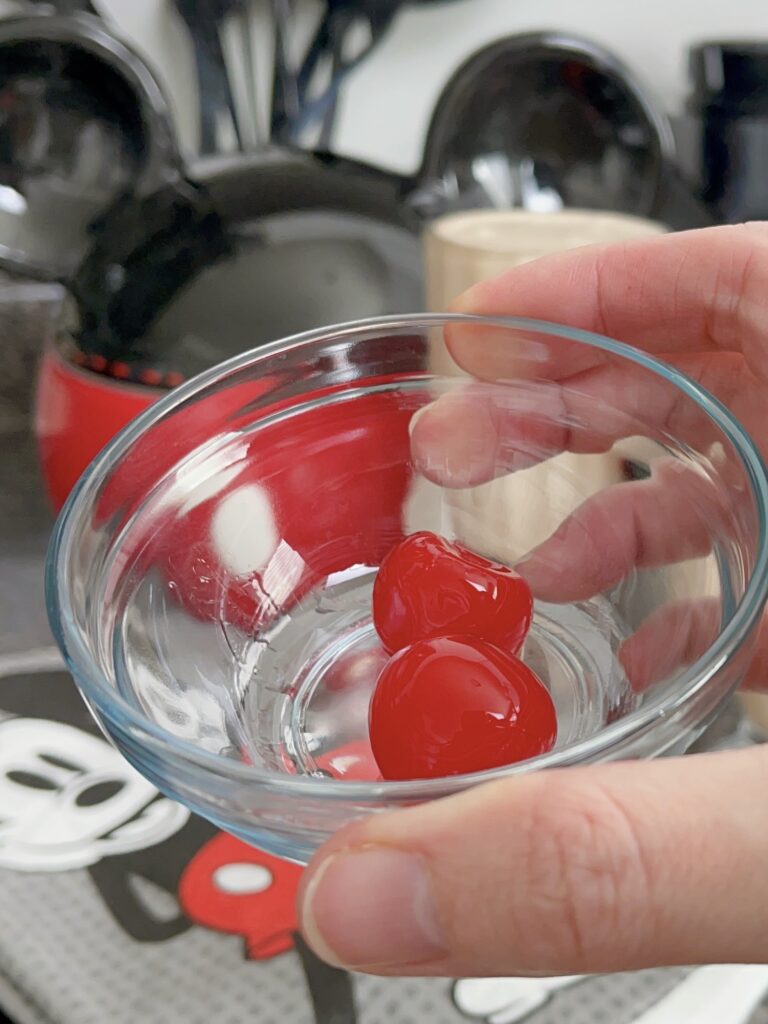 Other Ice Cream Treats to Try
A chocolate malt is a classic old-fashioned creamy milkshake treat and it's not hard to see why. It's creamy, chocolaty, and filled with nostalgia of old-fashioned drive-in restaurants and soda shops.
Whether you love old-fashioned recipes or just need a tasty treat that doubles as comfort food, a homemade chocolate malt can bring a ray of sunshine into your day. Give it a try – you won't regret it!
2 Cups Vanilla Ice Cream
1/2 Cup Milk
2-3 Tablespoons Chocolate Sauce
2-3 Tablespoons Malted Milk Powder
Add the ice cream, milk, chocolate sauce and malted milk powder to a blender.
Blend together until completely combined.
Pour the chocolate malt mixture into a glass.
Top with whipped cream and a cherry
1 Chocolate Malt
Amount Per Serving:
18g 11g 0g 6g
Crushing grain is the first step of the brew day for homebrewers. Properly crushed malt is one of the most important parts to making great tasting all grain beer. Instead of buying your malt pre-crushed, why not start crushing your own?
Crushing your own malt makes better quality, more consistent beer and saves you money. Buying grain in bulk drastically lowers the price per batch. Milling at home also gives you complete control to dial in the perfect crush size. Crushing your own malt starts with measuring out the grain for your brew day. You then feed the grain through the hopper, and turn the mill's roller either manually or with a power drill. The whole process takes between five and ten minutes.
Why Should You Crush Your Own Malt?
Grain must be crushed to extract fermentable sugars during the mash. A grain mill grinds brewer's malt into husks, grist, and flour to make sure mashing is efficient.
An ideal crush will split the grain husk and pulverize the contents of the kernel, called the grits. The large surface area of the finely ground starch grits helps maximize extract yield. The husks act as a filter for the mash for the sweet wort to flow through during the lauter and sparge.
The fine balance between intact husks and pulverized grits is hard to achieve. Too fine a crush will destroy and pulverize the husk. Too coarse and the extract yield will be low.
So why not just buy pre-crushed grains at your local homebrew shop? Well, crushing your own malt has numerous advantages.
Crush size
Not all homebrew systems use the same grain crush. Not only that, but different grains also have different ideal crush sizes. Being able to control and optimize your grain crush for your system and your recipes will greatly help you make consistent brews.
Saving money
Does your homebrew supply shop charge extra to crush grain? Many shops charge a flat fee or price per pound to crush grain. Get your own mill to say goodbye to those extra costs.
Group buys / Storing grains
Another way to save some costs is by buying grain in bulk with friends or your homebrew club. You can split up a few different types of base malt and specialty grains and pay bulk pricing. When you're ready to brew, you use your grain mill to crush your malt and get brewing.
Having a mill also gives you the option to brew spontaneously. If you keep a small stock of grain, you can easily formulate a recipe and get brewing without going to the homebrew shop each time. You can store unmilled grain for about a year in a sealed container or grain bag.
Grain mill
Of course, to crush your own malt, you'll need a grain mill. We'll go over how to choose a grain mill later on in this article, or you can see our guide on the best grain mills for homebrewers.
Grain hopper
A grain hopper is a triangular basin that holds the uncrushed grain and feeds the mill as the grain's being crushed. Many grain mills come with a hopper, but you might need to purchase or build one separately. You can make a simple hopper out of cardboard or sheet metal.
Grain mill base
Many grain mills come fitted with a base, usually made of wood. If yours doesn't, you'll need to make one.
Find a sturdy piece of plywood, about ½" to 1" thick. The base will need to fit over a bucket to catch the milled grain. It should be about 2" longer than the diameter of the bucket and 6" wide. Cut an opening for the grain to fall through and drill holes to line up with the mill's bolt hole pattern.
Using a bucket lid is another great option for your mill's base. You can fit the lid directly on to your bucket to catch the milled grain.
Scale
One of the benefits of crushing your own malts is being able to buy grain in bulk. However, when it comes time to brew, you'll need to measure out the grain yourself. For this, you'll need a scale.
For 5 or 10 gallon batches, each brew will use around 10 to 20 pounds of grain. Choose a scale that has a capacity of at least 10 pounds. You'll need to weigh the grain in a few batches for larger brews.
Bucket
A bucket is required to catch the milled grain. A 6 gallon bucket can hold around 15 pounds of milled grain.
Power drill (Optional)
Using a power drill to crush your malt will make your life a lot easier, and the crush will be more consistent. Use a variable speed electric drill with a ⅜" or ½" chuck.
If you don't have a power drill, you can always use a hand crank to crush the grains manually.
How To Crush Your Own Malts?
Crushing your own malt shouldn't take more than 10 minutes from weighing to grinding if using an electric drill. By hand, it could take up to 20 minutes.
Set up mill, hopper, and bucket
Gather your equipment – the mill, hopper, bucket, and electric drill. Milling grain can be dusty, so it's best to do it outdoors or in a well-ventilated area. You'll also probably get some grain dust on the floor.
Check and adjust crush size
Before you crush the entire grain bill, it's always a good idea to verify the mill's crush size. Run a handful of grain through the mill to make sure the malt is crushed to your liking. It should be a fine balance of cracked husks to pulverized grits.
If you need to adjust the gap, using a credit card to act as a guide for the space between the rollers. The card should loosely fit between the rollers for a good starting gap size.
Weigh grain
Weigh out the entire grist for your batch of homebrew. If you're using flaked products, like flaked oats, you don't need to run these through the mill.
Crush grain
Fill the grain hopper with your malt. Depending on the size of your hopper, you might need to fill it several times to crush all of the grain.
If using an electric drill, start slowly and gradually increase the rotational speed. It doesn't have to be extremely fast – you should aim for a crush speed of about 8 pounds per minute.
If milling by hand, first stretch out your arm muscle a bit to avoid injury. Get in a comfortable position and begin turning the crank. You can crank as fast as you want, but try to be consistent. Depending on your batch size, you could be cranking for 5 to 10 minutes. It can be hard work but just remember the end goal – beautiful, refreshing homebrew.
Once you've crushed all the grain, you're ready to start your mash.
Clean mill
There are plenty of great quality grain mill options on the market. Check out our recommendations here.
Grain mills should always have a high build quality. Milling grain is hard work. You want a mill that can withstand a lot of continuous grinding and repetitive use.
Here are some of the main things to consider when choosing a mill:
Number of rollers
A three-roller mill works by passing the grain through two gaps. The first breaks the grain's husk and the second grinds the grits. Three-roller mills protect the integrity of the husk which helps with the lautering process.
A two-roller mill has just one gap. You need to adjust the gap to find the right crush balance between husks, grits, and flour. For most homebrewers, two-roller mills are great tools for the job. They don't crush grain as fast as three-roller mills, but for a 5 or 10-gallon batch, it's only a few minutes different.
Material
The mill's rollers are what crush the grain. These are usually made with hardened steel but stainless steel rollers also exist. For most applications, hardened steel is the best option due to its durability. Stainless steel is more expensive but has better protection against corrosion. If you live in a damp or coastal region, stainless might be a good option.
What to avoid
Many homebrewers' first mill is a Victoria Grain Mill (formerly called a Corona mill). This type of mill works by grinding the malt between two plates. It is very difficult to get a consistent crush and time consuming to mill large quantities. We strongly recommend going with a roller mill.
Fundamentals Of Malt Video Course
If you want to learn everything you need to know about malt, check out this Craft Beer & Brewing video course:
Fundamentals of Malt
Malt is to beer as grapes are to wine, as honey is to mead, and as apples are to cider. Without malt, beer as we know it would not be. In this course, you'll gain a deeper understanding of what's often called the soul of beer–malt.
*Free For 30 Days
Bison Brew is reader supported and may earn a commission if you click this link and make a purchase.
It's free for the first 30 days giving you access to over 60 homebrewing courses from the best brewers in the business.
Final Thoughts
Crushing your own malt for your homebrew gives you more control over your recipes and saves you money. We highly recommend that all grain brewers invest in a grain mill as it's one of a homebrewer's most useful tools.
Crushing malt at home requires a good quality mill and a way to power it. An electric drill will make your milling a lot faster, but you can always use a bit of elbow grease and crank it by hand. Either way, you'll love the added control and consistency that milling your own malt will bring to your homebrewing.
Frequently Asked Questions
If you're in a pinch, you can crush malt with a rolling pin. We don't recommend this method for large batches of beer, but for ½ pound of grain, like for an extract batch, it can do the job.
Put your uncrushed grain in a ziplock freezer bag. On a flat surface, roll the rolling pin back and forth, applying medium pressure. The grains husks should start to crack and the kernel become pulverized.
Can you overcrush malt for homebrewing?
Yes – too fine of a crush can lead to stuck sparges. On top of that, a very fine crush will contribute to haze in the finished beer.
How long does crushed grain last?
For best results, you should crush your grain right before you brew. Freshly crushed grain produces better tasting beer and limits the chance of stale or oxidized flavors.
If necessary, crushed grain can be stored for 2 to 3 months in a sealed, air-tight container or bag.
From pale yellow, to jet-black, beer comes in a massive range of colors. The darker the beer, the more toasty and roasted it will taste. Brewers use roasted grains to achieve specific flavors and colors depending on the beer style. Although homebrew shops offer a wide array of specialty grains, homebrewers might want to try roasting their own grain.
Roasting your own malt is a straightforward and quick process. All you need is an oven or gas grill, a roasting tray, and some standard pale malt, like 2-row barley. A quick roast can make great tasting golden or biscuit malt. Roasting for longer achieves darker, toastier malts, like amber malt or chocolate malt. You can even make your own crystal malt or black malt at home, with some special techniques.
Who Should You Roast Their Own Malt?
Home-roasting is a fun complement to homebrewing for all levels of brewers. Although there are hundreds of commercial specialty malts, roasting your own malt has a certain romantic quality. It also falls in line with homebrewing's DIY spirit.
Roasting your own malt is a worthwhile experiment and a great way to learn about how the roasting process impacts flavor in finished beer. Curiosity and experimentation aside, there are certain brewers who may be left with no choice but to roast their own malt, as well.
Unavailability of ingredients
Depending on where you live, you might not have easy access to a full range of homebrewing products. If you find yourself without a supplier for specialty grains, you may have to resort to roasting yourself. No worries, you'll be able to produce great tasting and high quality roasted malts that rival the commercial versions.
Homebrew competitions
Many local homebrew contests are structured in a way that each entrant must brew with a limited amount of ingredients. One type of grain, one type of hop, and one yeast, for example. They're often run by homebrew clubs or organized by local homebrew shops.
A clever way to circumvent these limited restrictions is to get creative and roast your own malt! Set your beer apart by adding complexity, color, and toasty or roasted flavors.
Gardeners and farmers
If you're an avid gardener, farmer, or just happen upon some barley, you might want to try brewing with it! For that, you'll first need to malt the grains. Malting requires germinating and drying barley. We aren't covering the malting process here as it's an advanced and specialized technique. There are plenty of resources available to help you get started.
After you've malted your grain, you'll be able to experiment with roasting to achieve a wide variety of speciality grain products.
What You Need To Roast Your Own Malt
Roasting your own malt can be done with basic kitchen tools you already have. The longer you roast malt, the more color and roasted flavor you'll get. Whether you need lightly roasted biscuit malt, or dark brown and chocolate malt, home roasting is a great tool to add to your brewing skillset.
Malted barley
Malted barley is the base for almost all specialty grains. Starting with high quality, high-modified malt will help you produce the most consistent roasted grain.
Using standard uncrushed 2-row barley is a great option but any malted grain will work. Pilsner, Marris Otter, even Wheat malt can all be roasted at home.
Oven or gas grill
The roasting process happens inside an oven. Household ovens work well for golden to amber malts. For darker roasts, an outdoor gas grill is prefered. There's a high potential for smoke to be generated when roasting very dark grains which can set off smoke alarms in your house.
Oven thermometer
As built-in oven thermometers are often inaccurate, it's a good idea to verify the temperature with a standalone oven thermometer. For best quality results and consistency, dialing in the exact oven temperature is very important.
Roasting tray
Nearly any baking tray will work. A cake pan, deep cookie sheet, or cast iron grill all make great options. You'll want a tray with 1" or 2" sides as the grain will be spread out with a depth of about ½".
Depending on how much grain you'll be roasted at a time, you should pick a pan size that will allow for this uniform grain depth of ½" to help ensure an even roast.
How to Roast Your Own Malt
The whole process of roasting your own malt takes between 45 minutes to 90 minutes.
We should say that home-roasting does have its limitations. Very dark malt, like black malt, requires high heat. This causes lots of smoke with a high chance of burning the malt. For making black malt, see our section below covering advanced techniques.
1. Preheat oven or grill
Heat your oven or gas grill to the desired roasting temperature. See the table below for estimated roast temperatures and times. Most roasted grains work well at 300°F. We've found that keeping the temperature on the low side allows for a more even roast with less chance of scorching.
Use an oven thermometer to verify the temperature. Also, if your oven has a fan, turn that on to keep the heat consistent throughout the oven.
2. Prepare grain to be roasted
Grab your roasting tray and spread the grain out to a thickness of about ½" inch deep.
3. Roast the grain!
When your oven is at the right temperature, slide in the roasting tray. Use the middle rack if using an oven.
Allow the grain to roast, giving the tray a shake every 5 to 10 minutes to ensure a consistent color.
The grain should start to smell delicious, like freshly baked, crusty bread. Watch for burning of the grain husk or smoke. If any grain is starting to burn, shake or stir the grain more often to prevent scorching.
4. Cool the grain
Remove the freshly roasted grain from the oven or gas grill. Allow to cool to room temperature. Home-roasted grains are ready to use right away, but it's advisable to let the grains mellow out for at least two weeks. Time helps remove some harshness from the grains and provides a smoother flavor, especially for darker grains. Leave the grains in a paper bag to mellow for two weeks.
Store the grain in a cool and dry place in a sealed container for up to one year.
Advanced Techniques
Crystal and caramel malts add sweetness and mouthfeel to beer. Through specialized roasting processes, the sugars in these malts are caramelized. Crystal malts are typically roasted in a drum at 150°F which creates steam, causing the starches to convert to sugar inside the husk. This is kind of like the mashing process when brewing. Caramel malts are kilned with added moisture to become partially caramelized.
In order to mimic these tasty malts at home, a few extra steps need to be taken in the roasting process.
First, the grains must be soaked in water to convert the starches inside the grain to sugars. In a pot, add enough water to just cover the grain. Heat to 155°F and hold for an hour. Next, strain the grains and spread them out on a roasting tray, ½" deep. Roast in a 250°F oven for about 2 hours, or until completely dry.
At this point, you will have something close to crystal 10°L. For darker crystal malt, turn up the oven to 350°F. Roasting another 15 minutes will get you medium crystal, about 40°L. Dark crystal malt, about 100°L, needs around 45 minutes.
Black Malt
Very dark roasted grain, like black patent malt, has a Lovibond color rating of over 500°L. At home, achieving this level of roast without burning the grain is difficult. Commercial maltsters use a water spray to prevent grains from scorching in specially designed kilns.
At home, heat your gas grill to 450°F. Roast the grains in your roasting pan but stir them with a spoon every 5 minutes. After 15 minutes, spray the grains with water while stirring to cool the husks to prevent burning. Roast the grains until they've evenly turned a dark chocolate brown, about 45 to 50 minutes.
Roasting your own malt is straightforward, quick, and surprisingly easy. It also offers a great insight into how particular roasted flavors are developed in malt, and how those flavors translate to beer. With very basic equipment and a little experimentation, you'll quickly become a home-roasting expert.
Try out roasting your own grains for your next amber ale, brown ale, or stout. Not only will it add a delicious layer of complexity to your homebrew, you'll have a great story to go along with the beer.
Determining the color and flavor contribution of home roasted malts is a trial and error process. It's difficult to know the color the malt will produce in wort without performing a test.
Crush a handful of your newly roasted grain and perform a mini-mash in a mason jar. Let the grain steep for 20 minutes at 150°F. Strain out the grains using a coffee filter or fine mesh sieve.
Now, perform the same experiment with some commercial roasted grains around the same estimated roast level. Compare the color of your malt with the commercial malt. You might have to repeat the process a few times to narrow down the exact color.
Should I soak the grain before roasting?
Soaking the grain before roasting can lead to sweeter malt flavors with less chance of burning. Dry roasting tends to produce toastier and crisper flavors.
Malt syrup is a thick, sweet syrup that is made from cereal grains of barley. Malt syrup is a common ingredient in home-brewed beer as well as in a number of other foods. It can be purchased easily at most grocery stores or made at home using only a few ingredients; it requires only a little previous cooking experience.
Purchase at least 2 lbs. of barely grains from a bake shop or home-brew supply store. Submerge the grains in a large pot of water for three to five days until they begin to sprout or germinate.
Take the grains from the pot by straining it. Separate and collect the sprouts from the grains, and use a food dehydrator to dry the sprouts for three to eight hours until the sprouts are dry and crisp.
Crush and mash the sprouts with a rolling pin and bake them in an oven at a low temperature, between 200 and 250 degrees Fahrenheit, until the srpouts have formed a thick dark syrup. Strain the syrup to remove impurities, and can or bottle the syrup to preserve it.
Charlie Watkins is a humorist and musician from Austin, Texas, currently living in Los Angeles. Since 2000, his writing has appeared in "Creative Loafing Savannah," "Savannah Connect" and a variety of other periodicals across the southern United States. He holds a B.A. in English writing from Saint Edward's University. His comedy can be heard on Itunes and seen on Comedy Central.