Easy pie crust recipe using mayo, water, and flour. This classic style crust can be used with traditional pie recipes and produces a wonderful texture and flavor.
This is a great recipe to keep in your regular pie baking rotation. The mayonnaise adds just the right amount of flavor while using only three ingredients total.
It consistently produces great results, and while I wouldn't call it fail proof, it's pretty close. As written, this recipe produces two nine inch crusts.
It's great for two open top pies, or one pie with a top and bottom crust.
Make sure to bookmark or pin this recipe so you can find whenever you need a delicious homemade pie pastry.
You can roll your dough out on a flour dusted layer of plastic wrap. Once rolled to desired size, simply hold the bottom and flip onto your pie pan. Then just peel your plastic wrap off.
A savory summertime Tomato Pie made by layering tomatoes slices, basil onion and a cheese spread into a pie crust and baking it until golden and bubbly. This is the perfect recipe for using up your excess fresh garden tomatoes!
I don't have my own garden to care for (it's still on my bucket list), but every summer I like to go to Farmer's markets and buy a big box of fresh tomatoes. I'll make a big batch of our favorite homemade salsa and I usually end up canning tomatoes and making this amazing tomato pie!
If you've never tried tomato pie, you absolutely have to! It's a southern dish that is one of my favorites–especially when it's made with fresh garden tomatoes.
How to make Tomato Pie
Start by pre-baking your pie shell for a few minutes. I highly suggest using a homemade pie crust for this recipe, not just because it tastes better, but because it will not brown as quickly as a store-bought crust.
I think roma tomatoes work best for this recipe, but you can use any tomatoes you have on hand.
While the crust is pre-baking, slice the tomatoes into thin slices and lay them in a single layer in the colander. Sprinkle salt over the tomatoes to help bring out their liquid, and let them rest for 10 minutes.
Use a paper towel to blot the excess juice out. This step is really important if you don't want to end up with a soggy tomato pie.
Make the cheese topping by combining the mayonnaise or plain Greek yogurt, cheddar cheese and mozzarella.
Layer the tomato slices into the bottom of your pre-baked pie shell. Chop your basil and green onions and sprinkle them over the tomatoes. Smooth the cheese mixture onto the top of the pie, and then it's ready to bake! Bake the tomato pie for 30 minutes or until it is lightly browned!
Be sure to allow the pie at least 15-20 minutes to cool off before you cut into it. The longer it rests, the most it well set up and it will be easier to serve.
I've found that tomato pie is best served fresh, but you can store the leftovers covered, in the fridge.
What kind of tomatoes should I use for tomato pie?
To make tomato pie, I recommend using Roma tomatoes.   Roma tomatoes are a more firm tomato that are not as juicy and don't contain as much liquid as other tomatoes.  This is important because if your tomatoes contain a lot of liquid, they can cause your crust to get soggy.  That being said, you can be successful making this recipe with any type of garden tomato.
Can you freeze tomato pie?
While freezing tomato pie is possible,  I would have to discourage you from doing this.  The tomatoes make the crust soggy and the topping on this recipe contains mayonnaise, which doesn't freeze well.  However, you can use a frozen pie crust to make tomato pie!  See my perfect pie crust recipe for tips for freezing and blind-baking (pre-baking) your pie crust!
Looking for more tomato recipes? Consider trying these tomato based recipes
, peeled and sliced
fresh basil leaves
(or red onion), chopped
pre-baked pie crust
shredded mozzarella cheese
freshly shredded cheddar cheese
(or half mayo, half Greek yogurt)
freshly grated parmesan cheese
salt and freshly ground black pepper
Preheat oven to 350 degrees F.
Place the tomatoes in a colander in the sink in a single layer. Sprinkle with salt and allow them to rest for 10 minutes.
Use a paper towel to pat-dry the tomatoes and make sure most of the excess juice is out. (You don't want wet (juicy) tomatoes or your pie will turn out soggy).
Combine the grated cheeses and mayonnaise or Greek yogurt together.
Spread mixture on top of the tomatoes and sprinkle parmesan cheese on top.
Bake for 30 minutes or until lightly browned. Allow to rest for at least 15 minutes before cutting and serving.
You might also like, Garden Vegetable Pie.
Did You Make This Recipe?
Have you tried this recipe?!
Welcome! I'm Lauren, a mom of four and lover of good food. Here you'll find easy recipes and weeknight meal ideas made with real ingredients, with step-by-step photos and videos.
Priscilla Martel is my friend and my kitchen hero. If she ever decided to stop teaching and writingcreating great recipes or producing a terrific newsletter (sign up for it now!), she could start a helpline and I'd put that number at the top of my "favorites." In the meantime, I count myself lucky that she allows me to pepper her with questions. Michael, too — Priscilla and her partner Charlie Van Over are ace bread bakers, and they can spot an under-proofed bread, a loaf that lacks enough hydration or one that wasn't properly shaped at 10 paces.
I've written about Priscilla before. When I fell in love with her hard-boiled eggs with homemade mayonnaise, the classic French dish called oeuf mayonnaise, I asked if we could make the recipe together for The New York Times. I've been whipping up mayo ever since. (The other night, I made saffron mayonnaise to spoon into fish soup — no biggy.)
Now, thanks again to Priscilla, I'm making rough puff pastry — aka blitz or cheater's puff. Even on weekdays. In fact, after I watched Priscilla make the pastry in her kitchen — and turn some of it into a lovely apple tart — I went home and instantly did the same. I was so tickled with myself (I felt like a kid who'd just learned to ride a bike) and Michael was so happy (he loves apple tart). Bonus: there's enough leftover dough in the freezer for another tart — or a potpie or some turnovers or a pile of mustard bâtons, which I always made with store-bought puff pastry in the before times.
Quick Puff is the recipe-of-the-month for the Bake and Tell bakers, and a recipe every baker will want in their bag of tricks. And really, it is a trick. You make the dough by hand — a process that's fun and takes under 20 minutes — pop it into the fridge for an hour and then, presto! It's ready to use.
Like its grander sibling, puff pastry, quick puff is a laminated dough, meaning that it's layered with butter. It's rolled out and folded over on itself several times so that the butter in the dough — and there's a lot of butter! — is distributed in such a way that when it melts in the oven, it creates steam and endless layers. Rough puff requires half as many roll-outs and turns as classic puff and it doesn't produce as many layers, but what it does produce is fabulously delicious and pretty darn impressive.
Priscilla and I each made very simple apple tarts with our dough — let me know in the comments if you'd like the recipe in a future post — but there are so many things to do with it. It's the base of almost limitless play-aroundables. For starters, you might want to riff on:
Mustard Bâtons — the recipe is in AROUND MY FRENCH TABLE, but you can find it in other places
Cheese Straws — here's a basic recipe for them, but once you know how to twist them, you can get playing
Baked Brie — take a look at what Jenn Segal does
Here's PureWow with 30 — count 'em — ideas to get you started
Measuring: The recipe was tested to be made by weight. To get the best results, please weigh everything. I've included volume (cup) measures for the scaleless – they're very close, but they're approximate.
The flour: Priscilla and I consider King Arthur All-Purpose Flour our house flour. It's what she used to make the dough along with some King Arthur Cake Flour and it's what I used when I made it chez me.
Temperature: As with so many pastry doughs, cold is the key to success. The butter should be cold; the water should be cold; and the dough should remain pretty chill as you're working it. If the dough gets warm, you can give it a moment in the fridge, but you probably won't have to — everything moves quickly here.
Scraps: Hold on to your scraps! Brush them with a little butter, sprinkle with sugar or salt and then, depending on whether you're swinging sweet or savory, you can season the tops with spice or herbs. Bake and nibble happily. You can also stack up your scraps (for good puff, make sure the butter streaks are all running in the same direction), reroll them and make snacks from them.
Makes about 1 pound 4 ounces (590 grams)
190 grams (1 1/3 cups) all-purpose flour (see above)
38 grams (1/4 cup) cake flour (see above)
3 grams (1/2 teaspoon) fine sea salt
240 grams (16 tablespoons) very cold unsalted butter (see above), divided
120 ml (1/2 cup) very cold water
Place the all-purpose flour in a large bowl and sift (or strain) the cake flour over it; add the salt. Thoroughly stir to blend.
Slice 30 grams of the butter into thin pieces and toss the pieces into the bowl with the flour. Cut the remaining butter into 1/2-inch cubes and keep in the fridge.
Rub the slices of butter into the flour with your hands, tossing and squeezing in the butter until no visible pieces remain. (The flour will look like meal. Scoop under the flour and watch it flow through your hands — you shouldn't find any noticeable pieces of butter.)
Rubbing the thin slices of butter (30 grams) into the flour.
Add the cubes of cold butter to the bowl and toss to separate and distribute the butter. Do not rub the cubes of butter into the flour. Make a well in the flour-and-butter mixture and add the water.
Forming a well
Toss gently with a flexible spatula until the dough is evenly moistened. Add drops of water, if necessary, to complete the moistening. Press and squeeze the dough to form a rough cylinder.
https://www.youtube-nocookie.com/embed/nYx3ez5GAAY?rel=0&autoplay=0&showinfo=0&enablejsapi=0
Lightly flour the work surface and the dough. Using the palm of your hand, press down on the dough to shape it into a rough rectangle.
Roll the dough back and forth until it forms a rectangle about 1/2-inch thick. (Priscilla rolled hers on a baking mat and used a silicone rolling pin with handles. I rolled mine on a granite countertop using a French pin – both worked perfectly.) Turn the dough over, so that you roll it on both sides — the pieces of butter will be visible, and you'll see them stretch into streaks — and roll until the dough is about 4 inches by 12 inches. (The standard is 6-x-18 inches, but smaller is fine — the principle is to have the length be about three times the width. That said, this dough is very forgiving.)
Fold both ends of the dough in toward the center, then fold one side of the dough over the other to make a double book fold. You'll have a stack of four layers. Position the package of dough so that the "book spine" is on your left. (Actually — the spine can be anywhere — you just want to be sure that you always return it to its original position.)
https://www.youtube-nocookie.com/embed/e-v936KXKOc?rel=0&autoplay=0&showinfo=0&enablejsapi=0
Lightly flour the work surface and the dough and repeat the rolling as before. Roll the dough along its length as before — rolling both sides — and then roll several times along its width to form a rectangle, just as you did before. Fold the dough into the double book fold as before.
Repeat the process once more, so that the dough is turned a total of three times. (The dough gets smoother and smoother — although it'll never win a beauty contest. You'll still be able to see the butter and that's perfect!)
Wrap the dough well in plastic and chill for at least 1 hour before using.
STORING: The dough can be refrigerated about 3 days or frozen up to 1 month. Defrost frozen dough in the refrigerator overnight before using.
Play-around quick puff pastry inspiration: an apple tart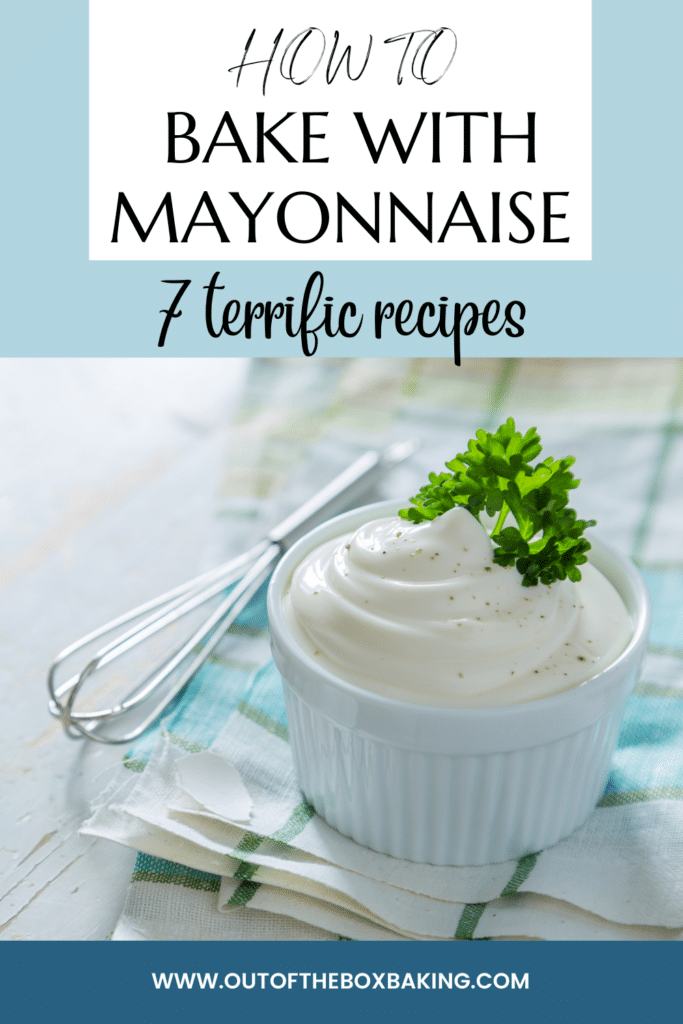 Baking with mayonnaise is a terrific idea. It's the secret ingredient that makes your baked goods turn out perfect every time!
Whether you're making cake, bread, or biscuits. . .adding mayo will help! And if you're short on ingredients like eggs, butter, or oil, it's really going to come in handy!
Don't believe me? Keep reading!
The History of Mayonnaise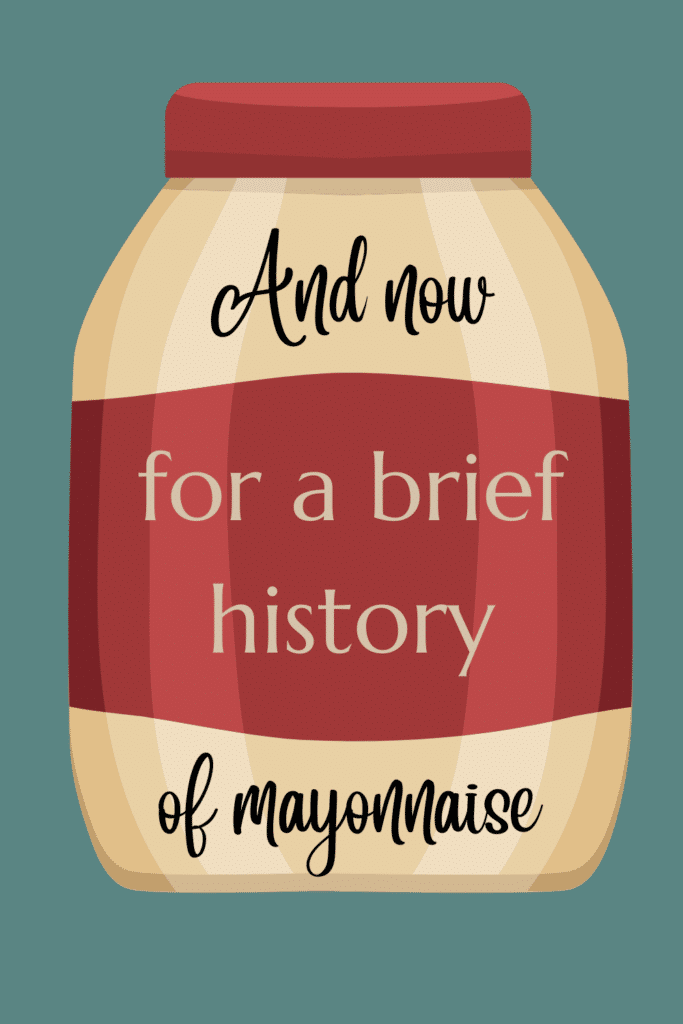 Let's delve into the history of this familiar product found in most American homes. What is mayonnaise, anyway, and when did it become popular?
There are some arguments over where and when mayonnaise was created. Some believe it dates back to the Duke de Richelieu in Spain in 1756. Others believe it originated in the town of Bayonne, in the southwest of France, and was called bayonnaise.
No matter which story you believe, it's clear that this creamy concoction dates back multiple generations and was likely used as a replacement for cream. It gained popularity with the French, then made its way to American pantries by the 1920s.
In 1923, President Calvin Coolidge told the press that he couldn't live without his Aunt Mary's heavenly homemade mayonnaise. No doubt the stuff really took off after that!
But, when did people start baking with mayonnaise. . .and why?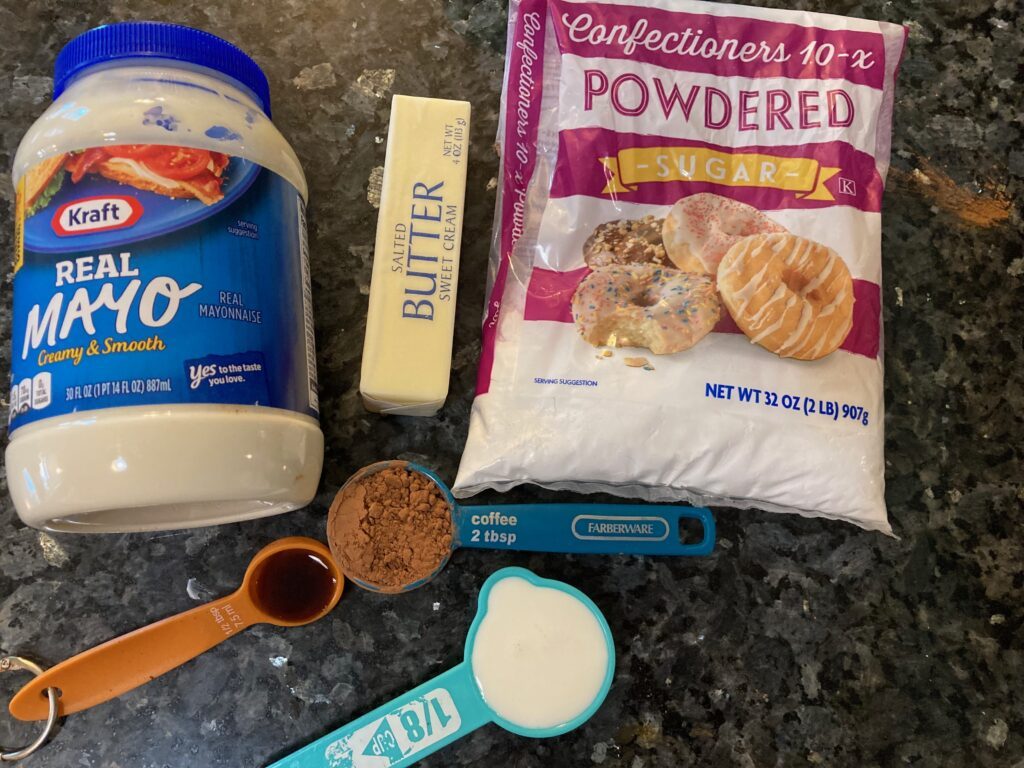 Mayonnaise is a combination of three things: eggs, oil, and vinegar. All three are common ingredients in baking. But, why swap out mayo for those ingredients? What's the backstory?
Baking with Mayonnaise dates back to the depression era and to WWII when foods were being rationed. Eggs and butter were harder to come by but every home cook had a jar of mayonnaise in her cupboard.
So, home cooks started adding mayo to their recipes in place of the missing ingredients.
Mayo is a Great Substitute
Things really took off when a booklet titled Cakes and Cookies with Personality: Exciting New Recipes for Cakes, Cookies, and Frostings was produced in 1937. It included a recipe for a cake that called for ready-made mayonnaise as a key ingredient.
The rest, as they say, is history. The idea just took off like lightning!
And who can blame cooks for adding it? When you toss in mayonnaise, you're adding richness, flavor, and moisture. And, believe it or not, mayo makes the finished product lighter.
And, to answer that question that's on the tip of your tongue: No, you don't taste the mayonnaise.
Funny Quotes about Mayonnaise
A lot has been said about this creamy condiment over the years. Here are some of my favorite quotes about mayonnaise.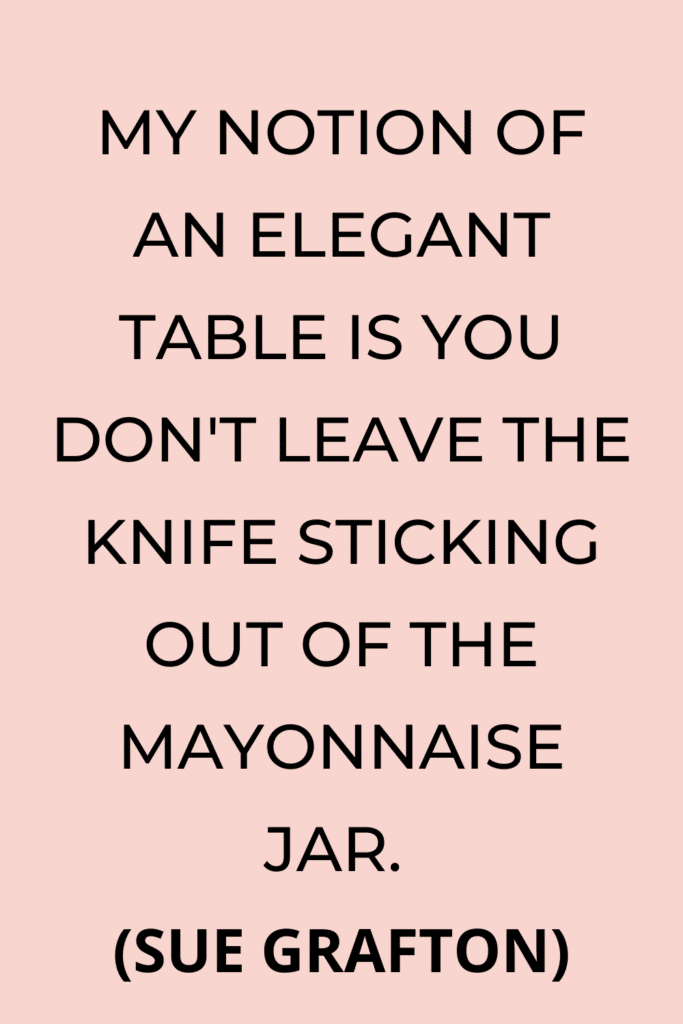 Mayonnaise is a lot like men, it can make everything much better, adding flavor and ease to your life. Or, it can just be sticky and gross and make you nauseous– Keeping the Moon (Sarah Dessen)
I have always wanted to write a book that ended with the word 'mayonnaise.' (Richard Brautigan)
Gentiles are people who eat mayonnaise for no reason. (Robin Williams)
The Japanese have become so smitten with the Western condiment – its texture as silky as a kimono, its tang as understated as the tang of Zen – that today they have a word for mayonnaise junkie: mayora. (Tom Robbins)
I spent my childhood eating. The only exercise I got was trying to twist off the cap of a jar of mayonnaise. (Richard Simmons)
I've been craving peanut butter-and-mayonnaise fried cheese sandwiches. (Anna Nichole Smith)
7 Sweet Treats Made with Mayo
I was visiting a friend and she came up with an idea to bake a chocolate mayonnaise cake. I loved it so much that I came home and made one of my own. I even included a chocolate frosting with mayo. (Who knew there was such a thing?)
To say I was shocked by the way this cake turned out would be the understatement of the century. It was richer, tastier, and creamier than I expected!
Old-Fashioned Banana Bread with Mayonnaise
I've been on a search for the perfect banana bread recipe for months now. I've come really close in the past. In fact, I absolutely love my Easy Banana Chocolate Chip Muffins.
But when I stumbled across this Old-Fashioned Banana Bread recipe that included mayo, I couldn't turn away. I had to give it a try.
And, y'all. . .It's perfect. As in, absolutely, positively perfect.
Light and Fluffy Biscuits with Mayonnaise
Somewhere between a roll and a biscuit, these light and fluffy biscuits with mayo are a new favorite! You can bake them in a muffin tin or as drop biscuits. They've got a lovely texture, soft and perfect. And they taste amazing, too!
Best Doctored Cornbread Mix with Mayonnaise
I absolutely love this new doctored cornbread mix that includes mayo. (I had no idea you could add mayonnaise to cornbread.)
The final product was super tasty, with an added bit of moisture you don't always find in cornbread muffins.
I highly recommend adding mayo to your mix for a wonderful outcome.
Copycat Red Lobster Cheddar Bay Biscuits (without Bisquick)
I'm nuts about Bisquick inspired recipes. Don't believe it? Check out my Easy Copycat Bisquick recipe to see all of my ideas.
But when you don't feel like going the Bisquick route, you can still make some amazing Copycat Red Lobster Cheddar Bay Biscuits. And guess what? They have mayonnaise in them!
Oatmeal Blueberry Muffins (with mayonnaise)
Oats and Blueberries together in a muffin? Yes, please! And thanks for the addition of mayonnaise, this is a moist, tasty muffin!
Easy Brown Sugar Pecan Cookies (with mayonnaise)
I just whipped up a batch of these super easy cookies. They're light, fluffy, and loaded with flavor from the brown sugar and pecans. (I can't believe I didn't think of this sooner, y'all!)
I think these cookies would be yummy with vanilla ice cream sandwiched between two of them!
To recap, here are my top seven recipes including mayo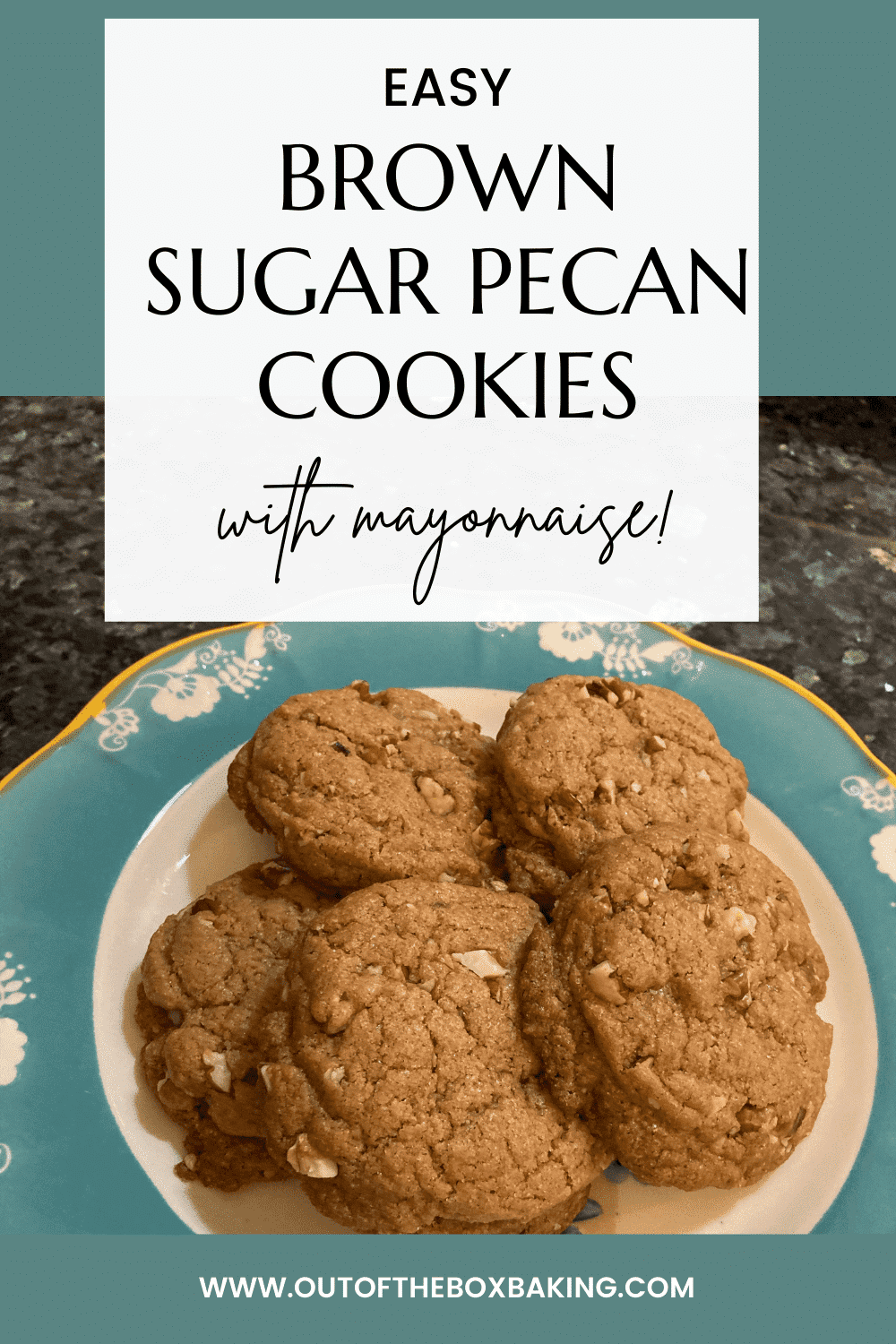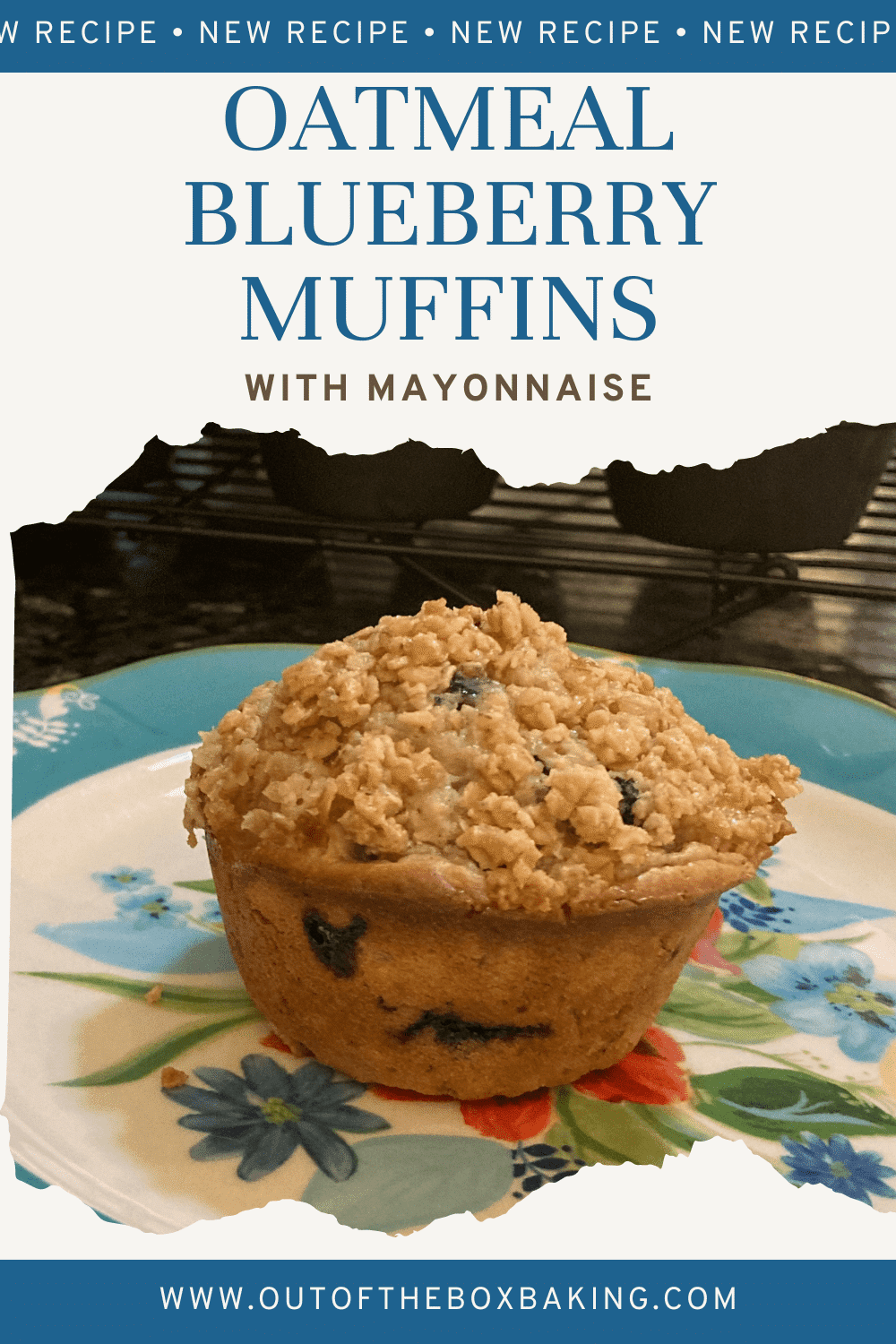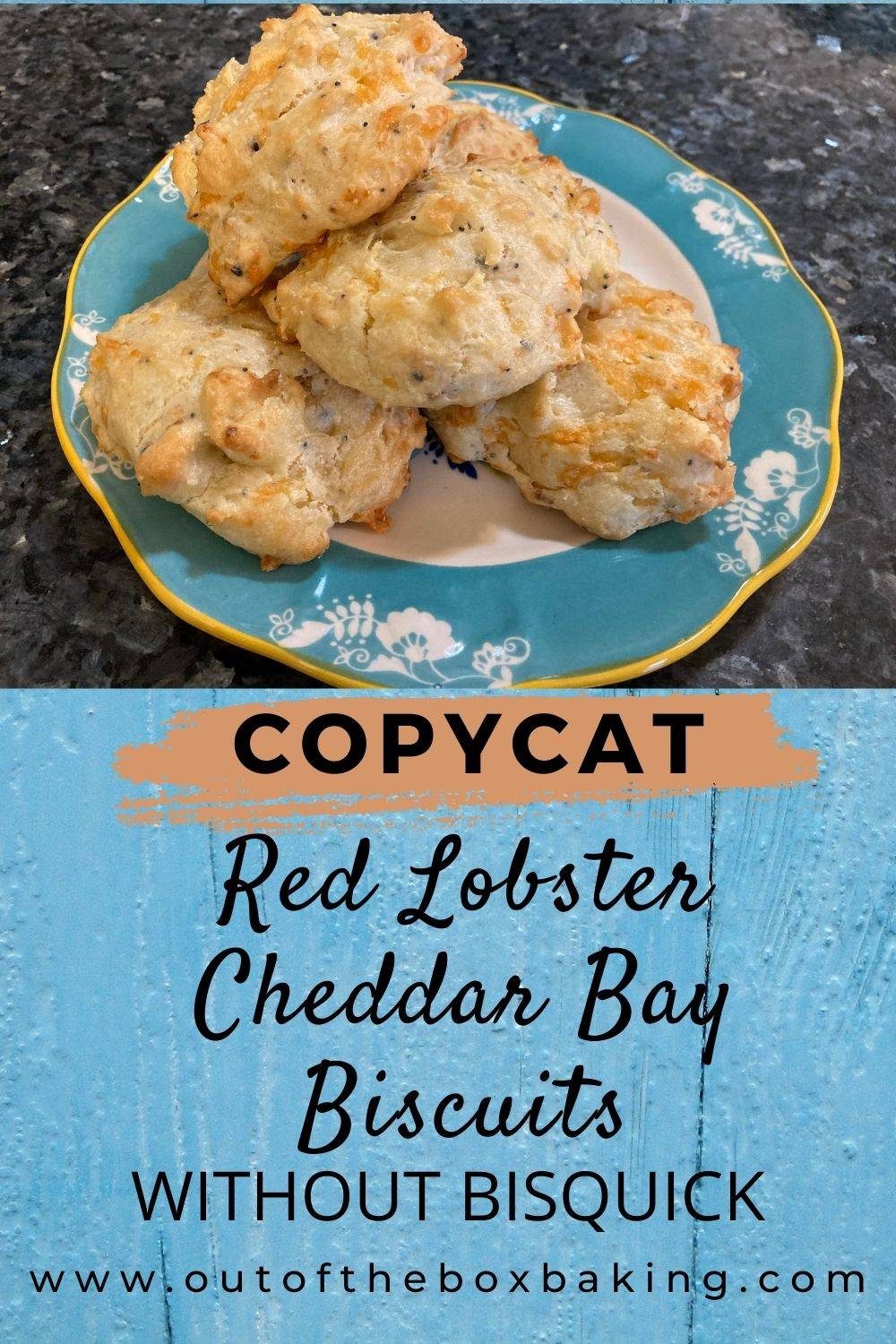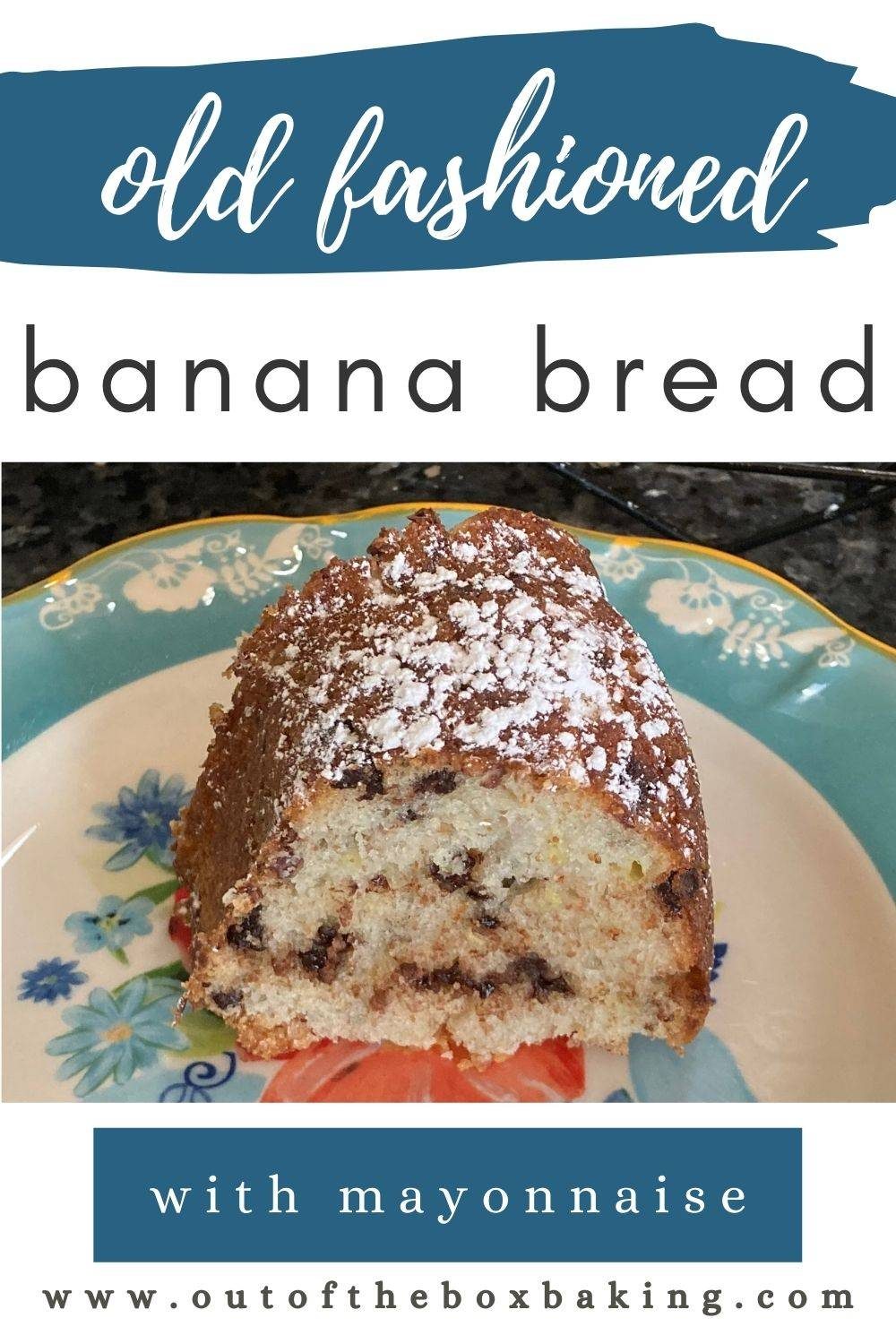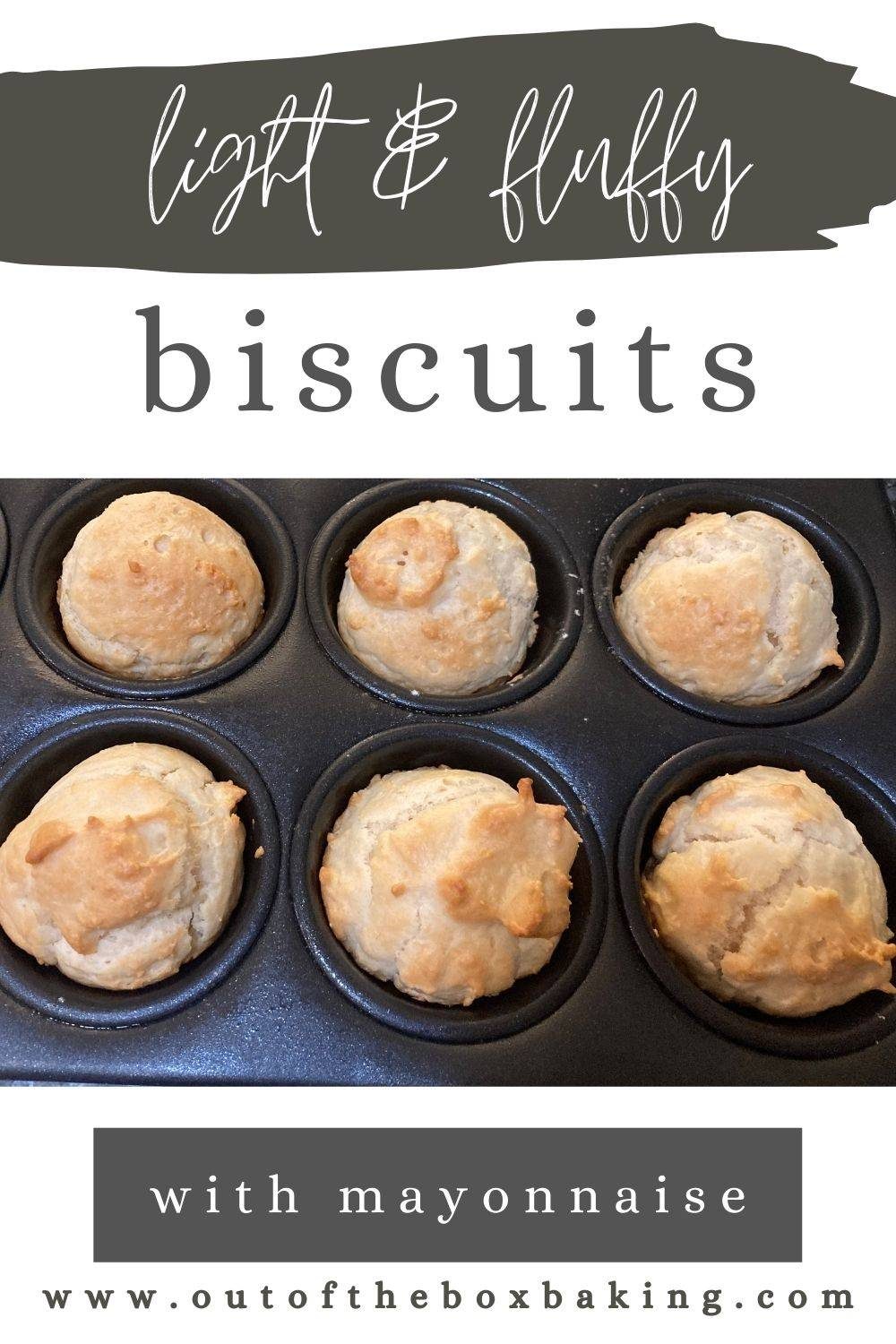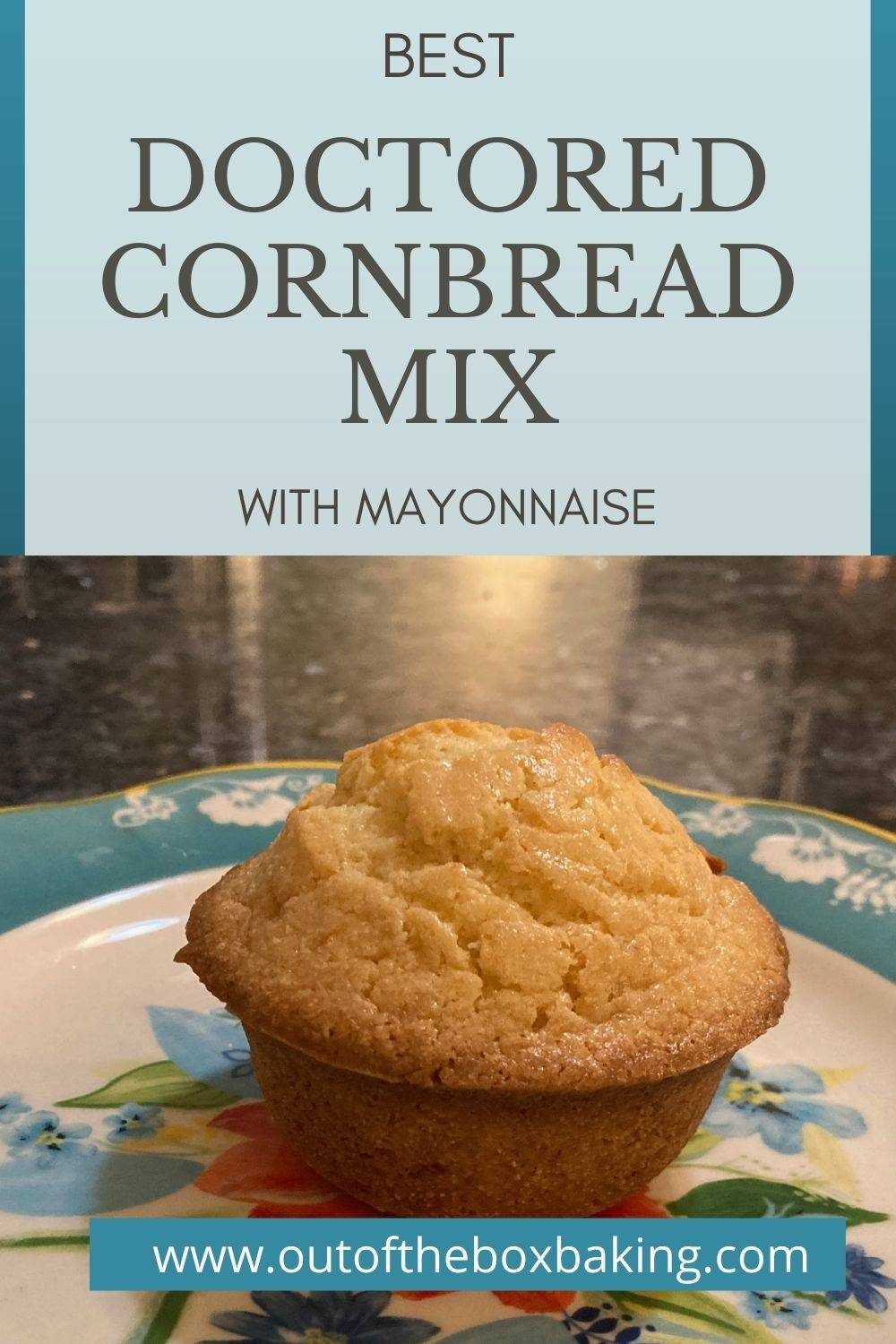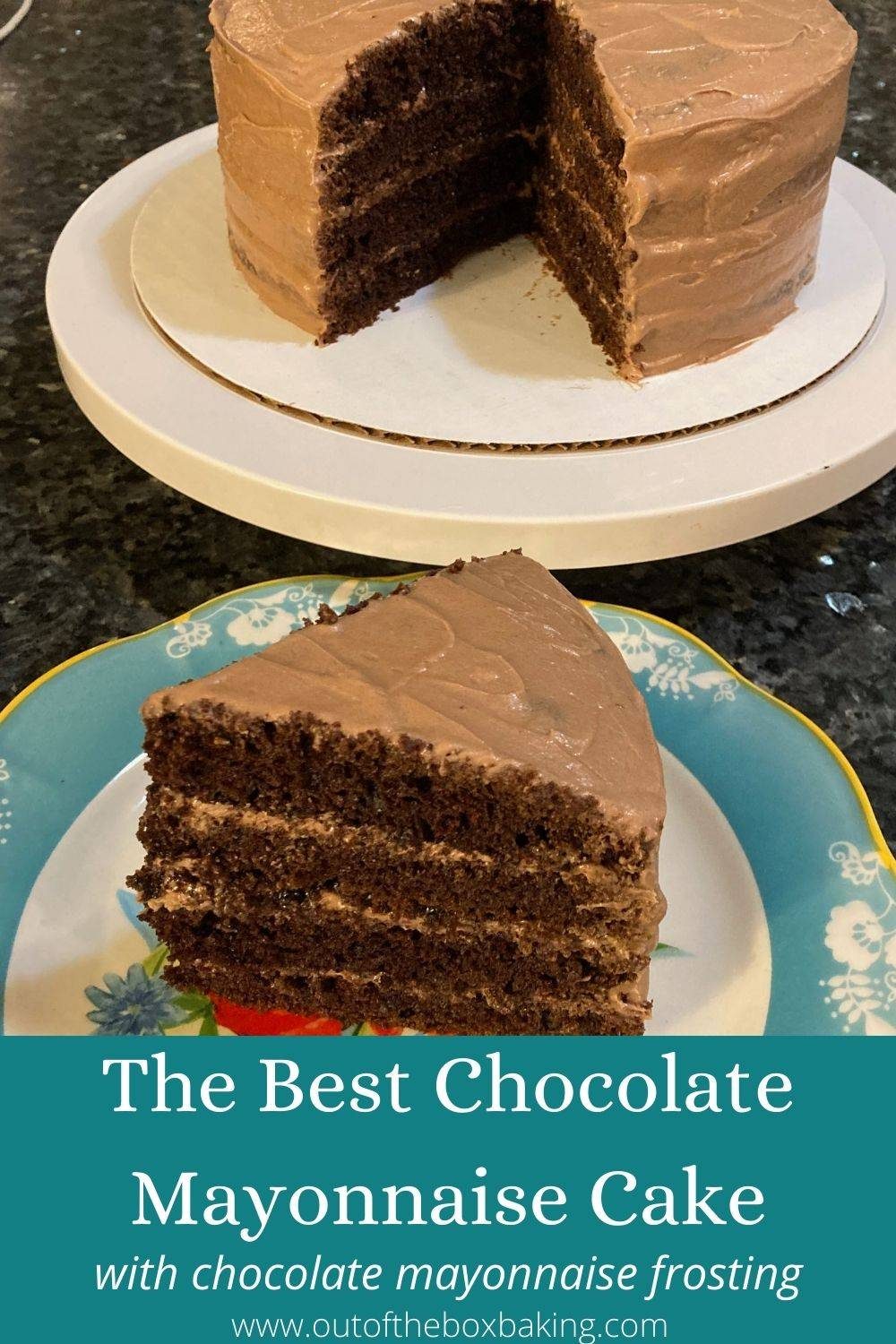 Other Mayonnaise Recipes & Hacks
Thanks for checking out this post, friends! I hope you're inspired to bake your next sweet treat with mayonnaise!
About the Author
How to Make a Simple Homemade Pie Crust Using Mayo
This is not only a great crust recipe when you're out of shortening or butter, but it's an awesome recipe in it's own right.
It only take minutes to prepare. Other than your rolling pin, all you need is a mixing bowl and a fork!
This dough can be made ahead of time. You can refrigerate or freeze it. Simply wrap it completely in plastic wrap before popping it in the fridge or freezer.
It will last up to two weeks in the refrigerator, or two months stored in the freezer.
Save this recipe for later: Classic homemade pie crust
Recipe Ingredients
It doesn't get much easier than this. Just three simple ingredients, and you will have a great tasting, homemade crust you can use for any type of pie.
Mayo
All-Purpose Flour
Water
Mayo: I generally use regular mayonnaise. Hellmann's or store bought works well. Just make sure not to use a flavored mayo (unless you really want to experiment).
Flour: All-purpose flour produces the best results. You can use cake flour, but I've found the texture to be denser. The flavor is still solid though. No need to sift your flour before stirring it in.
Note: Since I've been asked by readers, I want to remind you that Miracle Whip style dressing is NOT the same as mayo. Stick with real mayonnaise.
Another great option: Pie crust using shortening
Simple Step by Step Instructions
This is a straight forward recipe. No complicated techniques or steps needed. The key is to ensure you stir your dough until it forms a ball.
You can adjust the texture of your crust dough by adding a small amount of flour (if dough is too moist) or water (if dough is too dry).
Step 1: Add water and mayo to your mixing bowl and stir until blended.
Step 2: Stir in your all-purpose flour until dough forms a ball.
Step 3: Take your dough ball and divide it into two equal halves.
Step 4: Shape each half back into a ball (separately).
Step 5: Dust a clean surface with flour. Roll out each dough ball into desired size.
One of my favorite recipes: Traditional crust using lard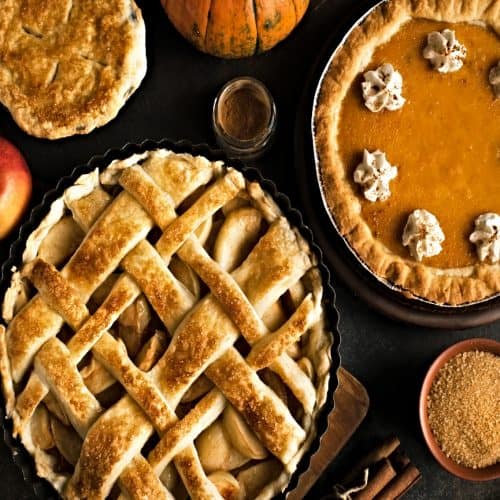 Great flavor and texture, this crust can be used with any style of pie.
1 Mixing Bowl
1 Rolling Pin
In your mixing bowl, stir together water and mayo until blended.
Add your flour while stirring. Stir until dough forms into a ball.
Divide your dough into two equal parts.
Reshape each section of dough into a ball.
On a flour dusted surface, roll out each dough ball into desired size.
Continue your pie recipe as written.
Let us know how it was!