If you have ever wondered about all tips on the way to master baking with silicone molds, here is a guide. So make a cup of coffee and read it on.
Nobody can resist purchasing a naturally non-stick, lightweight, colorful, heat and cold resistant, and inexpensive silicone bakeware.
Interestingly, silicone molds are not only used to bake desserts but also to cook and store your dinner.
The molds come up in different forms, ensure easy release and perfect cooking, and are effortless to handle and clean.
And it doesn't matter if you are a beginner or experienced baker: a lot of people love silicone bakeware.
French chef Guy Demarle is an excellent example of a silicone mold lover. In the 1960s, he merged food-grade silicone and glass threads to create his innovative material FLEXIPAN®.
His online store offers a large selection of professional quality silicone molds, which is impressive.
So, equip yourself with a couple of new silicone molds, read all the tips on using them, and bake.
The more you bake in silicone molds, the more you fall in love with them. It is guaranteed!
Safe bakeware first
When you decide to buy a silicone mold, the most common question is if it is safe.
First and foremost, make sure that the product is labeled as FDA approved, BPA free, and is made of 100% food-grade silicone. Try to avoid cheap bakeware that may contain fillers or coatings.
All that means that if you invest in high-quality silicone molds, they are safe to use.
You can buy your favorite mold in your local grocery store, home goods stores, or online stores. The latter carries the most significant variety to choose from.
Top-quality silicone is essential
While reading about silicone molds, please don't get confused with the material like silicon (the spelling without the added "e"). It is wildly used to produce such things as computer chips.
So, you will be looking for silicone bakeware and not silicon molds.
Food grade silicone is a unique material that combines silicone polymers with a catalyst (either platinum or peroxide).
These catalysts are essential because they are the ones that guarantee the mold's ability to prevent the particles from migrating toward the food.
But if the platinum silicone remains inert up to 392-572 degrees F or 250-300 degrees C, the "peroxide" silicone (cheaper) allows particles to migrate towards the food from 320 degrees F or 160 degrees C.
So, for total food safety, it is strongly recommended only buy silicone molds clearly labeled "platinum silicone."
What is important to know is that professional-quality silicone products pass the pinch test.
What is it? It ensures that you invest in good silicone material, also known as pure silicone. You should pinch the silicone and twist it a little bit. Pay attention to the silicone color: if it stays the same, it is a 100% silicone pan.
If the color changes to white, it is likely mixed with other fillers. You don't want to buy such bakeware. Remember: quality is crucial.
Make the right choice
What and how many types of silicone molds should you buy?
Silicone pans come in different shapes, sizes, and bright colors, so you might consider buying more molds than you eventually need.
It happens the same with cookie cutters. "I can never have enough cookie cutters," you think.
You just can't help yourself, and before you know it, your kitchen is cluttered with cookie cutters.
But let's do smart shopping. Among the many silicone molds you can buy, first invest in silicone muffin cups.
Decorative silicone molds, for example, heart-shaped and animal-shaped, can be a cute addition to your home, but you will only use them once a year for Valentine's Day or birthdays.
Use small silicone molds
If you have a passion for creating perfect little treats, it is worth investing in small silicone molds.
They are less expensive than large molds and the most versatile while baking.
You can easily transport them, so they are always at hand when you need a treat on the go.
Plus, muffins, cupcakes, and small cakes are the perfect way to serve your delicious desserts at family and friends' gatherings, baby showers, and birthday parties.
Individually served desserts are easy on the stomach but still make a great impression.
Build a small collection
Minimalism is the key when it comes to kitchen equipment. You should find balance in numbers and types of molds to continue making yummy treats without running out.
So, make sure to have a minimal variety of silicone baking molds.
A set of 3-piece silicone bakeware is a good start. It includes essential round cake mold, square cake mold, and bread loaf pan. All of them have steel handles for easy and study handling.
Over time, you might fall in love with silicone bakeware and decide to invest in 41-piece silicone bakeware. It is probably the most versatile silicone set around worth buying.
These are the best times to get creative with your baking. You can use all that extra cake batter to make a few muffins or make, for example, mini muffins out of the banana bread dough.
So stock up on different types of molds because you will indeed find yourself using them more often.
Get ready for baking
When you purchase a new silicone mold, there is one small step that needs to be taken before using them for the very first time.
Some molds smell of plastic once bought, but the smell can be easily removed.
So before the first use, wash the mold with soap or dishwashing liquid well, rinse thoroughly and let it dry. Don't use a kitchen towel to prevent the deposit of fabric particles.
Then heat the empty mold for one hour in the oven at 392°F or 200°C. Now your new mold is ready to use.
Find the right recipe
Many recipes can be baked in a silicone mold, but baking a large cake could be challenging.
So, use a stainless steel mold to make large or tall cakes, especially those made with butter, that require longer baking time.
Greasing silicone molds
Do you grease silicone pans? It is another common question from my readers. The answer is that it depends on the quality of your silicone mold.
Let's say that with a "cheap" non-stick material of the silicone mold, you may find that it is better to butter and flour your mold or spray it with a cooking spray. It reduces the chances of breaking your baked goods when unmolding.
In the case of large molds, it is highly recommended to grease or butter and flour them. It ensures easy release and avoids cracking when you remove your preparation from the mold.
In terms of washing your mold afterward, it is also worth greasing the pan. Easy release and easy clean-up are what benefit the greasing.
But if you use silicone molds of high silicone quality, for example, those composed of food-grade silicone and glass threads, forget the terms "butter and flour." These molds ensure incomparable release.
Oven temperature
Can you put silicone in the oven? Are silicone molds oven-safe?
In general, silicone molds are very heat-resistant and withstand both very high and very low temperatures.
They are capable of withstanding the cold of the freezer, the fridge, and the heat of the microwave oven and the traditional oven.
The answer is it depends on the silicone mold you have chosen.
The temperature limits of the silicone baking molds range from -94 to 572 degrees F or -70 to +300 degrees C.
For example, FLEXIPAN® molds by Guy Demarle withstand 500 to 536 degrees F or +260 to +280 degrees C.
DeBuyer's Elastomould cake molds made of silicone mousse resist temperatures up to 572 degrees F or 300 degrees C.
Still, you should check every piece of silicone cookware while shopping. Please, read the description of the silicone items carefully.
Table of the different temperature ranges of silicone molds in Fahrenheit
Table of the different temperature ranges of silicone molds in Celsius
Baking on the oven rack
You might be wondering if you can place your silicone mold right on the oven rack. The answer is yes.
For example, to get the perfect madeleines, you will need to bring a silicone pan to the middle rack (not the oven tray) of a well-heated oven. This ensures that the madeleine hump develops properly.
When baking, it is essential to place an aluminum foil trap underneath the rack if you want any chance of preventing spillage.
Adjust the baking time
The baking time varies depending on the mold you use.
When baking in silicone molds, you will need to lower the temperature by 18°F or 10°C compared with your recipe and lengthen the cooking time a little (unlike classic metal bakeware).
For example, if it says that the recommended temperature to bake Spanish muffins is 420 degrees F or 210 degrees C, then try using 400 degrees F or 200 degrees C for a silicone type of pan.
Unmold correctly
Demolding silicone molds is easy and quick when you use the right technique.
In general, the unmolding should be done immediately when the mold comes out of the oven.
However, some delicate preparations, such as sponge cake, dacquoise, madeleines, or even muffins, require at least 10 minutes of rest before being unmolded.
A little but important tip: when you take your preparation out of the oven, never let it cool on the stove; the bottom could hang under the influence of heat.
To release small cakes, muffins, or cupcakes from the silicone cupcake cups, all you have to do is press gently on the bottom of them.
To unmold a larger cake, turn the mold upside down on a plate. Then gently pull the mold's edges apart while applying light pressure to its base and pull the mold away.
When removing your preparation, it is important that you don't overstretch the mold or risk tearing it on its surface. This will negatively affect the quality as well as the lifespan of your mold.
Once unmolded, clean your mold immediately.
Cleaning molds after baking
You want your silicone molds to last as long and be in peak condition for use, but they need some everyday maintenance.
The most efficient way of doing this is by soaking them in hot soapy water immediately after baking.
Clean your molds with a hand. Avoid using a scraping sponge to prevent micro-scratches.
Rinse them thoroughly with clean running water and let them dry. Don't wipe them with a towel to avoid the deposit of fabric particles.
Can you use a dishwasher to clean all the silicone molds? It depends upon the quality of the silicone. Read the manufacturer's instructions to see if it is dishwasher safe.
To learn how to remove burn marks, stains, and fat residue from silicone, read a post devoted to this topic.
Stack it to store
One great benefit of using silicone bakeware is to save space in the kitchen.
They stack easily and take up a little space. Just imagine how much space it takes to store silicone baking cups, no more than an espresso coffee cup.
But don't stack differently-shaped molds in a pile. It will cause them to bend and buckle.
Store your bakeware in a dry place at room temperature. Please avoid excessive heat and UV light that dry out the silicone.
Reusing silicone bakeware
If washed and appropriately stored, silicone molds can last long, for a few years. It takes usually between 2000 to 3000 uses, depending on the product, to wear the mold.
But how to use silicone baking molds?
They are great for making desserts as well as savory dishes. In addition, they can be used to reheat the meals or freeze leftovers.
Once you find that your silicone pan has lost its shape, you can give this mold a second life.
Just use it in place of a traditional storage container or a snack tray.
Conclusion
As you can see, baking in silicone molds is a safe, convenient, and cheap alternative to metal molds.
They are for everyone, from a beginner baker to famous pastry chefs. The whole baking world is amazed by silicone utensils.
And if you want to start baking, invest in a couple of silicone baking molds, and give it a try: these cute little guys might just convert your non-bakers.
I hope that this article answers all the questions about how to bake with silicone molds.
With the secrets of silicone molds revealed, it is time to crack open your favorite mold! And why not make the best blueberry muffins or pistachio cupcakes?
FAQ's
Can you bake in silicone molds?
It is safe and convenient to bake in silicone molds, but they have to be made with food-grade silicone, be FDA approved, and be BPA free. Also, check the mold package for the temperature range of the silicone bakeware.
Can silicone go in the oven?
Silicone molds are perfect for baking and cooking in any type of oven, and they can stand up to high temperatures. In fact, most of them are resistant up to 446 degrees F or +230 degrees C, sometimes even higher.
Are silicone molds microwave safe?
Silicone molds are microwave safe, but be careful, however, not to put your mold in your microwave oven when it is in grill mode.
Why does my silicone mold smell bad?
Poor maintenance and poor quality of silicone are two main reasons why silicone molds smell. They may smell of plastic once bought, so just clean them with soapy water. Silicone molds shouldn't smell when cooking or baking.
Take Your Baking Game up a Notch With the Best Silicone Baking Molds
If you're a baking enthusiast, you may have the experience of using a variety of metal and glass molds and pans. But silicone has gained even more popularity as the ultimate baking material over the past few decades. It is safe, easy to use, and highly durable. The most interesting part? Silicone is naturally nonstick and doesn't require excessive lubing, using parchment paper, muffin liners, or extra greasing! So you can say goodbye to the traditional ones that remain sticky with the batter no matter how much you grease it beforehand. So as a polished baker, if there's one variety of bakeware that you may be missing out on is the silicone baking molds, you need to check out this guide! We've got all the information you need to get started. Even if you're here to update your current collection, let's start by hooking you up with our top recommendations for silicone baking molds of 2023. Anticipating getting your hands on the best variety of silicone bakeware? We've got you covered!
Finding Your Next Silicone Baking Mold
To ensure you only get the best baking molds made in silicone, we've listed high-quality silicone bakeware in a variety of different shapes and sizes to suit different needs. As a baker, whether you buy an individual item, a pair or a set of various individual molds – you will never really have enough silicone bakeware to satisfy yourself.
Most people think that the only thing they need to look out for is food-grade silicone quality when buying baking molds. But how do you figure that out? For some people, price is the ultimate deciding factor if they have a limited budget. However, it is important to understand that less expensive molds may not be produced from 100% food-grade silicone and instead they may include cheap silicone compounds and fillers. Naturally, they're not safe to use, especially in a high-temperature environment.
Therefore, it is crucial that you ponder over some critical factors – to ensure you only buy high-quality, non-toxic silicone baking molds.
Baking Molds Material – Should It Be Your Ultimate Deciding Factor?
Silicone is hands-down the best when it comes to ease of use and versatility for baking. However, here are a few things you need to keep in mind:
Picking the right material is arguably the most important factor when buying baking molds. However, the ideal material is inherently nonstick and lightweight – no wonder silicone is such a hit material for kitchen accessories and cookware!
The only thing you need to pay attention to is the quality of silicone bakeware you're investing in. Not all types of silicone baking molds available are created equal. So you need to find the right one that you can trust. Fortunately, you don't have to dig deeper for those options as the top five we've revealed in this guide pass the quality test with flying colors.
The best silicone for baking is 100% food-grade. That's the only way to ensure it is safe to use for cooking and baking. While you can check for product specifications and reviews to be sure, you can also conduct a pinch test to confirm quality. All you need to do is twist a silicone surface to pinch it and look closely. If you see hints of white, you know it's not 100% silicone. The best quality will retain its color at this test.
Tips To Help You Take Care of Your Silicone Baking Molds
The best part about using silicone molds is that they're really easy to clean. Here are the top steps to help you clean and maintain your silicone bakeware:
Once you're done using the bakeware, wipe each piece or mold with a damp soft sponge and rinse thoroughly.
You can use a mild soap or detergent if you need to get rid of mess or larger stains. This is particularly important for residuals such as butter grease or oil.
Drying the bakeware is a crucial step. Place on a flat surface to dry naturally or place in an oven at 200 degrees for 2-3 minutes.
If the mold has hard-to-remove food residue, soak it in warm soapy water for a few minutes before wiping it with a sponge.
For tougher stains, feel free to clean with water and baking soda paste, as it wouldn't ruin the bakeware.
Using Silicone Molds – Are They Safe?
Only food-grade silicone is safe for cooking and baking. Silicone has inert materials as ingredients, meaning nothing used to manufacture silicone will penetrate into the food being cooked. It is highly recommended to only invest in high-quality silicone baking molds to ensure maximum safety.
Compared to plastic, silicone is indeed a much safer option because it is both environmentally friendly and durable. In addition to being more heat tolerant, silicone is also free of harmful chemicals like BPA, which are common in plastic. Other than being safe, there are tons of benefits of using silicone bakeware, for example:
They're easy to clean
Flexible material makes them easy to use
They offer a range of fun shapes and sizes
They're durable and long-lasting
Can easily withstand high temperatures
Have outstanding nonstick qualities
Gift the baker in your life this excellent set of silicone baking molds from EnergyBud. Create hot chocolate bombs just in time for the holidays with these circular molds. You can also make cake pops for birthdays or your small business; the possibilities are endless! The whole baking kit comes with four multi-sized silicone shaping pans, a spatula, brush, piping bag, and six nozzles. After buying this kit, you'll be set and ready to bake up a storm!
The premium, food-grade silicone is BPA free, easy to clean, and practically designed for even the newest of bakers. Don't like baking? Try making your own soaps, bath bombs, or scented candles to add some spice to your bath time or decorations around the house. Whatever you use them for, these versatile silicone baking molds have guaranteed a spot as best overall on this list.
Easy to clean
Comes with a whole kit
This model is a staple for bread lovers, as it can bake bread, cakes, casseroles, and meatloaf. It qualifies as a 100% food-grade baking mold according to the FDA standards.
It can be used in the oven for baking and in the microwave for reheating. It's dishwasher-safe, making the cleaning department a breezy one. It can also be placed in the freezer with no compromise on its quality or flexibility. The Silivo's pack of two silicone loaf pans features ideal size, excellent quality, and outstanding nonstick properties.
Bakes a beautiful, nicely browned loaf
Sturdy built that would last a lifetime
Comes in a pack of two and available in multiple sizes and two shapes; rectangle and square
The cleanup is a breeze
If variety is what you're after, this interesting set of 24 mini silicone molds is what you need. The doughnut muffin pans come in six shapes; heart, round, spiral, star, flower, and pumpkin. The high-quality muffin pan set is made with 100% food-grade silicone and features extremely appealing designs. If you're introducing baking to kids, this set will surely grab their interest right away.
Another great plus about these mini silicone molds is that they can be used for various desserts! You may use them to make donuts, snack cakes, muffins, custards, cupcakes, and even some breakfast items. Since they're also freezer-friendly, you can use them to freeze items like candies, ice cubes, mousse, and other frozen treats. Great for presenting your dessert at parties!
The entire set is very colorful
Various shapes make it highly versatile
BPA-free food-grade silicone for safe baking
Dishwasher-safe material for easy cleaning
This value set is worth every penny if you love baking muffins and brownies. The set contains 24 mini cups, 12 regular muffin cups, and a 12-cavity rectangular loaf pan. All these come in separate molds, so you can bake several treats at a time. And if you thought these could only be used for desserts, here's a surprise. The multipurpose silicone molds are great for making bread, tarts, egg muffin, cakes, brownies, jelly, etc.
The 100% food-grade silicone molds can also be used for non-food items and serve as a soap mold. Place these molds in the microwave, fridge, freezer, or dishwasher with confidence because these high-quality baking molds are designed to last you a lifetime.
The LEDeng baking mold is ideal for making hot chocolate bombs, dome mousse, jelly, and mini cakes. Available in brick red color, the semi-sphere silicone mold is flexible, nonstick, and is made from 100% food-grade silicone. It is also BPA-free, which means you can cook and bake at high temperatures without any hesitation.
The semi-circular silicone molds can efficiently deal with temperatures as high as 446 degrees F and as low as -40 degrees F. This means you can use the molds for both baking and freezing! The package has a total of 2 packs with 6 molds each. Just let cool, twist the bottom, and push it out to release your delicious dessert.
Available in two colors; brick red and purple
Flexible silicone mold – easy to use and clean
100% food-grade silicone and is BPA-free
Ideal for making hot chocolate bombs
These lively baking molds by IELEK can be your perfect solution to replace paper muffin liners, making it an ideal buy for anyone trying to minimize the use of paper items, as well as the hassle. Last but not the least, we love how these individual silicone molds look. They're available in three different shapes and sizes and a variety of bright colors. Even the pickiest little eater at home will love to try out anything made in these molds. The molds are available in rectangle, square, and round shapes to suit different preferences.
Enjoy great versatility with these baking molds; great for young bakers and professionals alike. The safe and reusable muffin molds are BPA-free, PVC-free, and eco-friendly. They are safe to use in a range of high and low temperatures. So try out these food-grade silicone baking molds today and perhaps unlock yet another creative baking style!
Excellent for portion control snacks
Quick and easy to use and easy to clean
Individual molds give you a lot of freedom to use these according to need
Come in three shapes; round, square, and rectangle
People Also Asked
Q: What other things can I use silicone baking molds for?
A: Silicone molds really let the creativity inside you shine through. In addition to baking food and desserts, these molds can be used to make homemade soaps, chalk, magnets, and jewelry. They may also be used as a snack tray. Since a bakind mold is usually freezer-safe, you can use it to freeze leftover ingredients. You may also be able to make several DIY bath and beauty products more efficiently when using them.
Q: Does silicone become toxic when heated in high temperatures?
A: One of the main reasons we highly recommend using silicone baking molds is their resistance to heat. Additionally, these molds are also safe to use in the oven and freezer. However, make sure the heating range doesn't go beyond 220 degrees C. In simple words, not only silicone molds are easier to use, they're also non-recyclable, non-biodegradable, and non-toxic.
Q: Is it necessary to grease silicone molds for baking?
A: Flouring or greasing silicone-based molds is not necessary. However, for a smoother experience, it is best to use a nonstick cooking spray. Another way to use the silicone molds without the need of greasing them is to use paper baking cups inside. Your molds will stay clean, and you can bake whatever you like without affecting the molds!
The Cuisine Review Team's in-depth guides and product reviews are designed to help you pick the best products for a beautiful and professional-grade kitchen and dining room. The Cuisine Review Team curates this content, and Cuisine's editorial staff is not involved. Cuisine at Home is reader-supported: When you buy through links on our site, we may earn an affiliate commission.
Reviews with images
2.0 out of 5 stars
ease of clean up not worth burning uneven baking
I decided to try this Cadillac of Silicone bake ware. The 8×8 metal pan clean up after baking Jiffy Cornbread mix was my motivation. These silicon pans seem to bake faster then metal so I have adjusted that. However, but both times I've baked the bottom has been black burnt, even though the rest is fine. This ruins a pan of cornbread and I'm back to metal and soaking in the sink overnight.
I did do banana bread in the same bread pan which did ok and I may try one more time with the rack raised higher. However, I've baked that mix in that oven at that temperature with that mix for years and it's annoying to have to experiment all over again just because the pan is uneven. If that's simply the nature of silicone, fine. I'll hand the set over to charity.
5.0 out of 5 stars
Great!! Very easy to clean 🙂
Love the handles!
There are lots of silicone baking dishes these days, but the built-in handles on these is what sold me! They give the dish stability. No more worries about wobbling and spilling.
One person found this helpful
Don't oil them. Just damp them
So easy to use and clean. Cooks evenly too
I don't really know how to rate these because I have only used one of the pans since receiving them. However, they all have a very strong, unpleasant chemical like smell and the brownies I made took on the smell. With that said, I tossed the brownies and soak these in water and baking soda to see if I can get rid of the smell. This is really disappointing considering the great reviews. Hopefully I wont have to toss this set along with my brownies.
** After washing and using these a couple times times, the smell went away and did not add a funky taste to the food I made** changed from 2 stars to 5
4 people found this helpful
1.0 out of 5 stars
Easy to use, impossible to clean
I bought a full baking set of these products, convinced that they were the best invention yet. Cupcakes without the cupcake liners? Yes please!! Cakes that fall right out of the pan without loads of butter and prodding with a knife? Sign me up!However, 3 years later, I now regret stocking my kitchen with these products. As some other reviewers have mentioned, these are impossible to clean. Somehow, residue seems to cling to the silicone material even after a good scrubbing. The worst part is that if you run these through a dishwasher or let them soak in soapy water, the silicone material will adsorb to some of the detergent, giving a faint but noticeable soapy taste to baked goods. I still haven't found a way to get rid of this – even after soaking the pans in plain water for hours, I detect soapyness on the outside surfaces of my baked goods that were in contact with the pan. It totally ruins it.Take it from me, the ease of use just isn't worth the issues that come with these pans. Regrettably, I will be saving up my money to replace all of the Boxiki silicone pans I purchased with standard aluminum pans – at least with those, I don't have to worry about my baked goods tasting of detergent, and I know a good scrubbing will get them clean – and they'll stay clean.
Easy to clean and sturdy!
I absolutely love these!! I was looking for a square and a loaf baking pans and saw these come up, I love the metal edges, makes it stable to handle. Just be aware that the first time you bake with it, it might have a funny smell, I think it comes with a warning on the label somewhere, but after the first time, there was no smell, only delicious baked goods. Would definitely recommend!
I am a first time used in silicone bakeware, but I love it!!!! It's so use, clean and store. I'm getting more!!!! Great stuff!
Top reviews from other countries1.0 out of 5 starsReviewed in Canada 🇨🇦 on February 6, 2023I've used them 4 times and it still smells like burned rubber all over the house. Going right to trash. DO NO BUY!
I've used them 4 times and it still smells like burned rubber all over the house. Going right to trash. DO NO BUY!
One person found this helpful2.0 out of 5 stars
Cake sticks very badly even after oiling the pans.
Reviewed in Canada 🇨🇦 on July 12, 2020Very dissatisfied with These non stick baking pans.
Very dissatisfied withThese non stick baking pans.
3 people found this helpful5.0 out of 5 starsReviewed in the United Kingdom 🇬🇧 on December 1, 20191.0 out of 5 stars
Worst product I've tried in a long time.
Reviewed in Canada 🇨🇦 on March 31, 2023Definitely NOT no-stick. Used my square cake pan and my round cake pan several times. Tried not greasing as the video said. Tried greasing. Same result. I had to throw the cakes away because they came out in pieces. Horrible products.
Definitely NOT no-stick. Used my square cake pan and my round cake pan several times. Tried not greasing as the video said. Tried greasing. Same result. I had to throw the cakes away because they came out in pieces. Horrible products.
4.0 out of 5 stars
Qualitativ gut aber zu groß für meinen Ofen
Reviewed in Germany 🇩🇪 on October 14, 2019
If you're a bakeware traditionalist, you might have a preference for metal or glass pans for your oven adventures (and we totally get it). But silicone bakeware has gained a lot of popularity over recent years, mainly for its durability and ease of use. Since silicone is naturally nonstick, these pieces don't require additional greasing or parchment paper and are much easier to clean than traditional pans. Their flexibility to go from cold to hot without thermal shock is a major plus, and they are quite lightweight and easy to transport and store. Thinking about taking a foray into the silicone bakeware world? We've got you covered.
Here are the best silicone baking pans to get you started.
Courtesy of Amazon
What We Like
What We Don't Like
This set of silicone bakeware has everything you need for baking your favorite desserts, quick breads, and more. Besides oven use, these pieces can also be utilized in the microwave, refrigerator, and freezer. You can use these for frozen desserts such as semifreddo, for freezing portions of leftovers, and for baking savory foods as well. When you're done with them, gently remove any debris and put them in the dishwasher for easy cleanup.
The set includes 12 cupcake molds (3 each in red, blue, yellow, and green), a 16-inch cookie sheet, a 10-inch pie pan, a 9-inch round cake pan, a 12-cup muffin pan, a 9.5-inch Bundt pan, and a 9-inch bread pan. Because the bakeware is so flexible, it's best used on top of a standard metal baking sheet or similar pan for stability. The cookware is heat safe from -40 to 450 degrees.
Oven safe to 428 degrees
Integrated steel reinforcement helps pan maintain shape
Easy to clean
Trudeau is a leader in silicone bakeware, proven by this highly rated 9-inch round cake pan that features a steel structure to reinforce its shape. Made of high-quality European silicone, this pan heats well and promotes even baking, and cools down quickly once it is removed from the oven. Once your cake has cooled, the naturally nonstick surface releases your baked goods easily and without requiring you to use additional utensils. This pan is oven-safe up to 428 degrees, and can also be used in the microwave.
Since this cake pan won't suffer from thermal shock, you can take items from the freezer or fridge directly to the oven without worry, so refreshing that brown sugar cinnamon streusel-topped coffee cake you pre-baked and froze in the pan the week before will be a breeze. Cleaning up is easy thanks to the nonstick nature of silicone—you can opt to hand-wash this or put it right into the dishwasher.
Price at time of publish: $28
Courtesy of Amazon.com.
Additionally, some critical reviews have mentioned issues with the flimsiness of the pan, so for a better outcome, put it on a baking sheet, which will make it easier to remove from the oven.
Price at time of publish: $15
Muffins are easy to remove
Oven-safe to 450 degrees
Love to bake homemade muffins or custom-decorated cupcakes? Consider this pan which can make up to a dozen in a single batch. It's made of 100 percent BPA-free, premium silicone that's safe for use in the microwave and freezer.
Most agree that the food comes out perfectly every time, and the baked goods pop easily out of the pan so no spraying or disposable paper cups required—you can make mini cheesecakes without the creases on the sides. The nonstick qualities also make it super easy to wash, and it's safe to throw in the dishwasher. Tip: If you have trouble keeping the pan steady as you pull it in and out of the oven, try placing it on a baking sheet.
Price at time of publish: $13
Eliminates need for greasing baking sheet
Easy to clean
Oven safe to 500+ degrees
Silpats were among the first silicone baking mats on the market, and they still make a high-quality product, now at a much more affordable price. You can use this mat in place of parchment paper for baking, and it's nonstick without butter or oil. You can even use it for making candy since taffy and peanut brittle won't stick to the mat and it can withstand the heat of melted sugar. The half-sheet mat fits perfectly into a 13 x 18-inch pan. The Silpat baking mat is also available for other size pans, ranging from quarter sheet to three-quarter sheet sizes.
The mat is made from a fiberglass mesh covered with food-grade silicone, so it's BPA-free and can withstand temperatures from -40 to 500 degrees. It is freezer-, microwave-, and oven-safe. The fiberglass provides even heat distribution for even browning, but sharp objects shouldn't be used on the mat to avoid exposing the fiberglass. If the mat is accidentally cut, it should be discarded.
Price at time of publish: $25 for half sheet
Reinforced steel helps maintain shape
Easy to release
Quebec-based Trudeau is one of the leading manufacturers of silicone bakeware, and this piece from their Structure line is a beauty. Made of European-grade silicone reinforced with stainless steel, this mold will hold its shape during baking so it is sure to keep the gorgeous fluted pattern. The center tube conducts extra heat to the center of the cake for even baking, and the silicone promotes browning and easy release when it comes time to unmold the finished Bundt cake—like a classic lemon sour cream that only needs a dusting of powdered sugar.
The silicone handles make it easy to transport the mold to and from the oven, and cleanup is a breeze. This piece is freezer-, microwave-, and dishwasher-safe and comes backed by a 10-year warranty.
Courtesy of OXO
Helps cut down on paper waste
Easy to remove baked goods
Versatile for uses other than baking
These cheerful baking cups from OXO can take the place of paper cupcake liners, making them perfect for anyone trying to cut down on their use of paper products. Use them just as you would a paper liner: Set them into your muffin tins and fill them to the batter line to ensure the uniform size of your baked goods (you can also opt to use a baking sheet instead of a tin).
The sturdy silicone material encourages even cooking and the tabs help you lift the cups out of the tins and remove the finished muffins without leaving a thumbprint—even moist, cream-cheese-filled carrot cake muffins. Thanks to the smooth interior surface, the cakes will come out easily for hassle-free cleanup. When you're not baking with them, they're also great to use in bento lunches to hold sides or dips.
Steel reinforcement helps keep its shape
Easy release of finished loaf
This silicone loaf ban by Trudeau is made from European-quality silicone that stands up to years of use. It's a lightweight, easy-to-clean pan that doesn't need any additional preparation before use. A stainless steel structure reinforces the shape of the pan so the loaf keeps its form while baking, and the BPA-free silicone encourages even cooking—so each slice of zucchini bread is perfect.
Once you're done baking, the silicone will cool quickly, allowing you to easily remove your loaf—no need for additional utensils—and transfer it to a cooling rack. Safe for use in the oven, microwave, and freezer, you'll be able to go from cold to hot without the risk of thermal shock. This pan is also dishwasher-safe for easy cleanup and comes with a 10-year limited warranty from the manufacturer.
What to Look For When Buying Silicone Bakeware
Silicone bakeware is made of food-grade silicone, a rubber-like substance made by bonding silicon with oxygen. Top-quality silicone will not discolor or give off any odors when in use; silicone of inferior quality might contain fillers that may cause your bakeware to change color or emit odors while baking over time. When purchasing silicone bakeware, opt for the best quality you can afford so that you'll be able to use it for as long as possible.
Many pieces of silicone bakeware are simply made of just silicone, lending themselves well to the flexibility that allows you to easily pop out your finished baked goods. While this characteristic is useful, the downside is that it usually requires that you use a baking sheet underneath to provide support as you transport your bakeware to and from the oven. If you want a sturdier baking pan, search for items made of thicker silicone and—even better—designs that include some sort of steel reinforcement that keep the pan from wobbling.
Use and Care
Most silicone bakeware is safe to use in the freezer, refrigerator, and oven without risk of thermal shock. For exact heat limitations, be sure to consult the manufacturer's instructions. To clean your bakeware, you can easily hand-wash with mild dish detergent and a non-abrasive sponge, or place in the dishwasher if the item is marked as dishwasher-safe. Be sure not to use any sharp tools or utensils (like knives) with your silicone baking pans and mats; once the silicone is cut, it is typically unrepairable and should be thrown away.
FAQs
Yes—according to the FDA, food-grade silicone pans are safe to use. Silicone is considered inert (non-reactive) and will not leach into foods.
Do you grease silicone baking pans?
You can, but you usually don't have to. Silicone is naturally nonstick and should provide an easy release, but if you're finding that your baked goods are still sticking, you can try preparing your pans with nonstick cooking spray or a bit of butter or oil.
How do you use silicone baking pans?
Most of the time, you'd use a silicone baking pan just as you would use a traditional metal or glass pan. Since silicone bakeware tends to be flimsier than metal or glass, you might need to use a baking sheet under it for support. With some silicone pans, you might have to adjust baking times or temperature to achieve your desired result.
Are silicone baking pans dishwasher-safe?
Nearly all the silicone baking pans we've researched and tested are also dishwasher-safe, with the exception of the Silpat baking mat (hand-wash only). To be sure if your silicone bakeware is okay to put in the dishwasher, always check your manufacturer's instructions.
Can you use silicone baking pans in a toaster oven?
Yes, as long as you are baking within the specified heat threshold of your bakeware. Just be aware that you may have to adjust time and temperature through trial and error.
Are silicone baking pans better than metal?
Since they actually perform similarly, it is really just a matter of preference and budget. Silicone pieces are typically lighter weight and easier to store than traditional bakeware but don't have the same sturdiness or structure as glass and metal pans. Silicone also tends to be more expensive, especially with professional-grade pieces, but they also last a long time without having to worry about dents, rust, or warping. You can't go wrong with either!
Why Trust The Spruce Eats?
This piece was written by Bernadette Machard de Gramont, an LA-based writer who specializes in global food and wine content. After a two-year stint at Williams-Sonoma Headquarters in San Francisco, she now researches and tests a variety of cookware, bakeware, and wine tools, and interviews field experts for their insight.
Blog
Baking with silicone molds is easy and they come in many shapes and sizes which makes the whole process of baking a lot more interesting and fun. Although they appeared quite recently, people found a lot of creative ways to put them to good use. They are great because they are made of a nonstick silicone material and can be washed and reused as many times as you want. They're usually of bright colors and interesting shapes, while available at affordable prices!
If you're tired of constantly washing greasy pans, using silicone molds instead can be the solution you've been looking for! You might be a master chef or someone who simply loves to cook, either way, silicone molds should find a way into your kitchen. Forget about old-fashioned metal pans and read through our 7 great tips on how to use silicone cupcake molds!
Baking Tips for Silicone Molds
The great thing about these molds is they can be used for a variety of things – for storage, for containers and, most often, for baking. There are a few things to know about molds when used for baking so let's look at some useful tips:
Use Smaller Silicone Molds
Baking with silicone molds is becoming more and more popular, with so many chefs including them in their cooking. Apart from being good for other things as well, smaller molds are more practical and affordable, thus easier to find and use. Equip yourself with some regular-shaped cupcake molds, as well as with some of the interesting shapes – like hearts or stars.
Once you've built a great collection, you'll find that everything you've been baking in regularly-shaped pans so far, can be baked in the silicone molds and allow you to provide your family and friends with creatively made pieces of food. If you have kids, they'll love everything that's small enough for them to hold and of an interesting shape, so you're in the lead here.
Mind the Temperature
Many people who buy silicone molds have the same question – Can you put silicone in the oven? While this is a completely justified question, we must tell you that you shouldn't worry too much about it. Silicone molds are usually very heat-resistant and can be used even at very low or high temperatures. Of course, you want to be aware of the temperature ratings and avoid melting the pan and ruining your hard work.
Choose Wisely
The market has a lot to offer on silicone molds nowadays. Shapes and sizes are numerous, but the practicality varies, too. They are quite inexpensive as well, but again, that doesn't mean they are practical enough. Many molds are very small and if you are preparing something for a larger group of people, you'll have to do more than one batch, which can be a bit tiring and boring. Go for regularly-shaped molds of average sizes and avoid cute or tiny shapes. We know how tempting it can be, but be smart!
Greasing Can Help
Generally, good old greasing is not really necessary with silicone molds. However, using cooking sprays or even greasing before baking and cooking can make your life a lot easier when it comes to washing them later on. Think of this as a means of prevention – you'll spend much less time doing the dishes afterward. Isn't that something we're all striving for?
Another option that can reduce the washing-up time is putting paper baking cups in the mold instead of greasing it and just use the mold as a structural form. Cleaning time will be minimal this way!
Check the Quality
Checking the quality of your silicone molds is a must if you're interested in buying a quality product. Baking in silicone is really easy and great, but only if the pan or the mold are made of 100% silicone, without added fillers. You want to be sure you're buying pure silicone so you need to check the way it was made.
How can you check your silicone mold is made of pure silicone? You should do the pinch test – pinch the silicone and twist it a bit. Once you do that and the color of it stays the same, you're dealing with a 100% silicone mold. If it turns white, it was probably mixed with some other material and you should steer clear from that one. Be careful! If you want to bake in silicone, buy pure silicone first.
Find Good Recipes
A great thing about baking with silicone is the variety of recipes available online! You don't have to be a master chef to be able to bake with silicone, you just have to find delicious recipes for silicone molds and start baking!
Recycle and Reuse
If you have children, you can use them to freeze little pieces of food or meat for them and avoid throwing away meals. Of course, their creative shapes make them great for containers, lunch or snack trays and even homemade DIY products! It's cute, it's practical, it's easy! Using silicone molds in your household is really great because they are easy to use, wash and stack. Make your pick!
Baking, baking, baking, isn't it fun? Once you get used to using silicone molds for baking and cooking, you won't even remember how it was before you had them. As you can see, they are very practical and easy to manage, while at the same time safe to use at different temperatures. Even if you haven't been a fan of baking so far, these cute molds might make you change your mind and turn you into a state-of-the-art baker!
Page load link
Go to Top
Not eligible for registries
About this item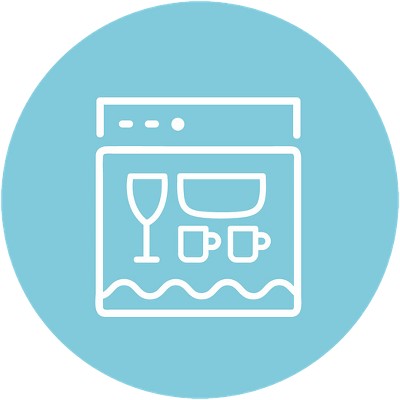 Highlights
Silicone Baking Set: These red silicone bakeware is perfect for baking an endless assortment of homemade bread loafs, pies, brownies, cakes, cheesecakes, and cinnamon rolls
Nonstick Material: Our silicone pie pan set is made with a non-stick silicone material; simply clean with hot water or in the dishwasher; also safe for placement in the microwave, oven, or freezer
Heat Tolerance: The silicone baking pans have a temperature tolerance of 40 to 450F (0-230C), ideal for even heat distribution that will result in beautiful, perfectly baked homemade treats every time
4 Sizes: The square cake pan measures 7.75 x 7.7 x 2.5 inches; silicone loaf pan measures 9 x 4 x 2.5 inches; round cake pan measures 9.25 x 2 inches; pie pan measures 9.5 x 1.5 inches
The Perfect Gift: Give the silicone baking pans for oven as a perfect gift to baking enthusiasts, aspiring chefs, or to your friends, coworkers, and loved ones at an upcoming special occasion
Description
Create an assortment of delicious desserts and impress guests during birthday celebrations, Christmas parties, and baby showers. Our bakeware set is made with premium-quality red silicone, suitable for use within temperatures from -40F to 450F (0C – 250C). Crafted with durability in mind, this silicone cookware is flexible enough to fold for easy storage yet retains its shape over time. Baking and cleaning are now a piece of cake! Featuring a non-stick surface, pop out your baked goods with a push at the bottom. To clean, rinse with hot water or use the dishwasher. The rubber baking pans can also be used in the microwave, oven, freezer, and refrigerator. The square dish measures 7.7 x7.7×2.5 inches; the rectangle pan measures 9x4x2.5 inches; the round silicone cake pan measures 9.25 inches in diameter and 2 inches in depth; the silicone pie pan measures 9.5 inches in diameter, and 1.5 inches in depth. There are 4 pieces in this bundle that are great for beginning bakers and professionals alike!
Specifications
Dimensions (Overall): 1.5 inches (H) x 3.8 inches (W) x 1.5 inches (D)
Capacity (Volume): 82 ounces
Container Material: Silicone
Care & Cleaning: Dishwasher-Safe
Warranty: No Applicable Warranty. To obtain a copy of the manufacturer's or supplier's warranty for this item prior to purchasing the item, please call Target Guest Services at 1-800-591-3869
The above item details were provided by the Target Plus™ Partner. Target does not represent or warrant that this information is accurate or complete. On occasion, manufacturers may modify their items and update their labels.
We recommend that you do not rely solely on the information presented. If you have a specific question about this item, you may consult the item's label, contact the manufacturer directly or call Target Guest Services at 1-800-591-3869.
Safe to clean in the dishwasher.
If the item details above aren't accurate or complete, we want to know about it.