Food trucks are at the forefront of influencing upcoming food trends and can be a very profitable business. But before you can start your own food truck business, you'll need to plan out your concept and how you'll fund that dream. Writing a food truck business plan helps you lay out the details of your new endeavor and address the questions of potential investors. Because this is such an important step, it should be completed before you even buy a food truck.

Shop All Food Truck Supplies
Click the steps below to learn about the sections of a food truck business plan:
Food Truck Business Plan Template
We've outlined how to format your business plan and listed the key topics you should cover. Below you'll find some food truck business plans suggestions to give you an idea of what to include when writing your own.
Executive Summary
In the executive summary, you should identify the gap in your target market that your company can fill. It's also a good idea to cover how your knowledge and background will benefit you as you pursue your company goals of opening a food truck business. Although the executive summary is the first section your potential investor will read, you should write it last.
Food Truck Business Plan Executive Summary Considerations
These are the key topics to include in a food truck executive summary:
What type of food do you plan to offer?
Where do you plan to sell your food?
Why will this type of food be successful in the area where you plan to sell it?
What is the projected cost and profit of your food truck business?
What are your future goals for your food truck business?
---
Company Description
Use this section of your food truck business plan to explain the details of your company. Describe your food truck business and convey how it will be a valuable addition to the existing market. Essentially, this is the section where you can expand upon the topics you briefly mentioned in the executive summary.
Food Truck Company Description Considerations
Think about these food truck company description questions as you write your business plan:
What kind of food truck will it be (truck, trailer, or food cart)?
Why a food truck as opposed to a brick-and-mortar location?
Will you prepare your food in the truck or

a commissary kitchen

?
How will the food items you provide compete with the menu items of existing food trucks or restaurants in your target area?
What specific consumer niche will you serve?
What is your overall competitive advantage (your unique cuisine, your outstanding customer service, your creative marketing, etc.)?
---
Market Analysis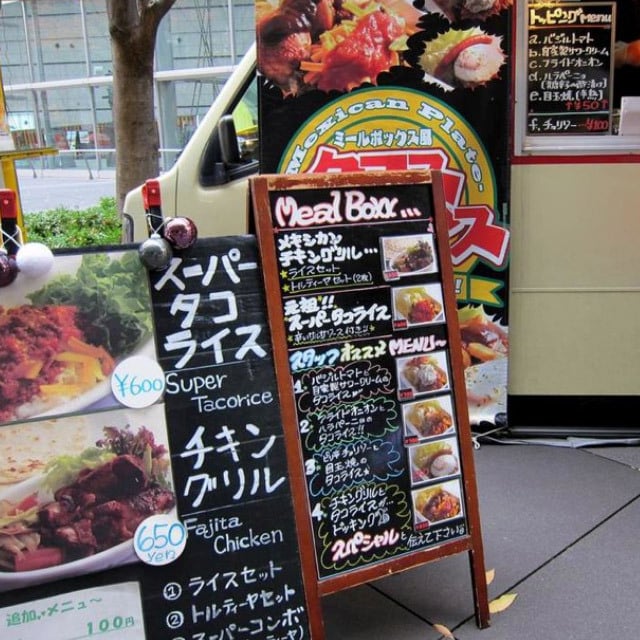 The market analysis section of your food truck business plan is where you will explain and detail how you'll fit into the existing market. It's important to do extensive research on starting a food truck business before writing this section so you can include solid research findings to back up your conclusions.
Food Truck Marketing Analysis For Business Plan
Cover these topics in your food truck market analysis section:
Describe the food industry,

including current trends

, growth rate, major consumer groups, etc.
Pinpoint the age group, geographic area, socioeconomic status, and other

key demographic information

of your target market.
Identify the needs of your target market and any seasonal trends that could impact your business.
Define the size and growth potential of your target market.
State how you will gain a large percentage of the market share in your geographic location.
Explain your pricing structure, gross margin levels, and any other financially relevant information.
Identify your competitors and explain how you will make your food truck a viable contender in current and future markets.
Address any obstacles you may encounter as you start your food truck business.
Cite food codes and other governmental regulations that will affect your business.
Back to Top
---
Organization and Management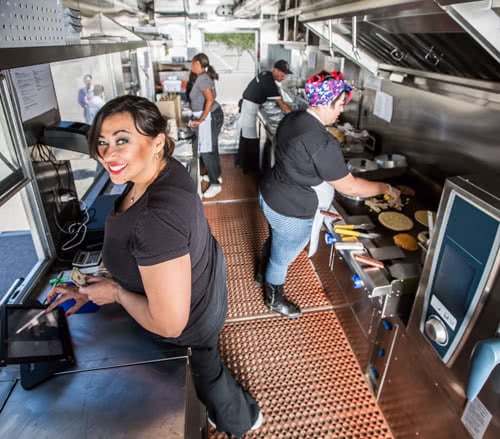 The next step of your food truck business plan is to outline your organization and management plan. Explaining your organization and management structure may not seem that important if you're hoping to open up a food truck manned by two people. However, outlining responsibilities from the start helps to avoid confusion as your business grows and develops.
This section should include a detailed profile of your management team, information about the ownership of your company, the salary and benefits you'll offer your workers, and growth opportunities for people within your organization. Creating a chart that shows the organizational structure of your business is a great way to illustrate that all the bases are covered, from the cooks in your food truck kitchen to the accountant who balances your checkbook.
Food Truck Ownership Information
Include this ownership information in the food truck organization and management section of your business plan:
Legal structure (Are you forming a partnership? Are you a sole proprietor?)
Full names of the owners
Percentage of the company each owner holds
Type of ownership (common stock, general partner, etc.)
Stock information
Profiles of Your Food Truck Management Team
Manager's full name
Position and primary responsibilities
Educational background
Prior employment and how it relates to his/her position within your company
Important experience and skills that will help your business be successful
Past track record with hard numbers to back it up
Food industry recognition
Community involvement
Salary
---
Service or Product Line
Food Truck Menu Description for Business Plan
Here are some questions to consider when creating a profitable menu for your food truck:
What type of cuisine will you offer?
Why are you passionate about this type of food?
Why will customers eat your food?
What is your competitive advantage?
Are your recipes well-established or still being developed?
Food Truck Product Line
Are you launching a totally new product?
Are you already gaining popularity with your target market?
What might cause a decline in demand for your product?
Food Truck Intellectual Property
Discuss any intellectual property that might be included in your food truck menu items to protect them:
Do you have any

trade secrets or patents

in the works?
Will you require your staff to sign any non-disclosure or non-compete agreements?
Food Truck Projections
Show that you have considered the future of the menu for your food truck with these questions:
How do you see your menu changing over time?
Are you developing any new products?
Do you plan to own a fleet of food trucks someday?
Will you expand your reach by attending food truck fairs or booking catered events?
---
Marketing and Sales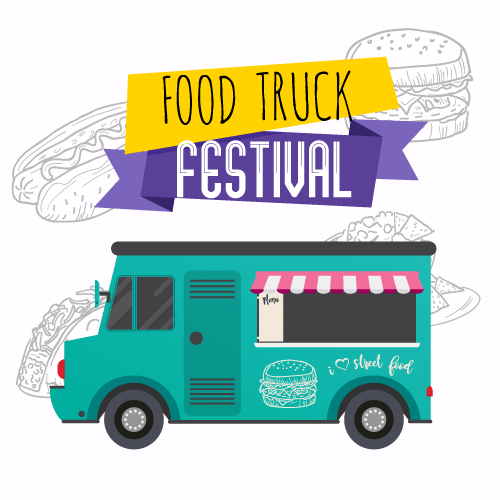 The marketing and sales portion of your food truck business plan is focused on building customer loyalty. You will need to define your overall marketing and sales strategies, but how you do so is completely up to you. One important thing to remember is that customers value originality, whether that means adopting a recognizable food truck design or creating a unique selling point for your food truck.
Food Truck Marketing and Sales Questions
Provide answers to these important questions in the food truck sales and marketing section:
How will you compete with other food trucks in your area?
Will you set your prices lower than your competitors'?
Will you offer a product that has never been seen before?
How will you grow your business?
Will you hire more employees?
Will you acquire more food trucks?
Will you extend the geographic area your truck serves?
How will you distribute your products?
Will you sell only from your truck?
Will you attend food truck fairs or festivals?
How will you reach your customers?
Will you advertise on traditional media (radio, newspaper, billboards)?
Will you develop a

social media presence

by utilizing Facebook, Twitter, Instagram, or TikTok?
Will you offer special rewards or discounts for returning customers?
Will you give away free samples to entice future customers?
Will you create an interactive map to help customers locate your truck?
How many sales are necessary for your food truck to be profitable?
What is a

fair menu price

for the products you'll be selling?
How many days will you take off in a year?
Will you

sell throughout the winter

or just during the warmer months?
Back to Top
---
Funding Request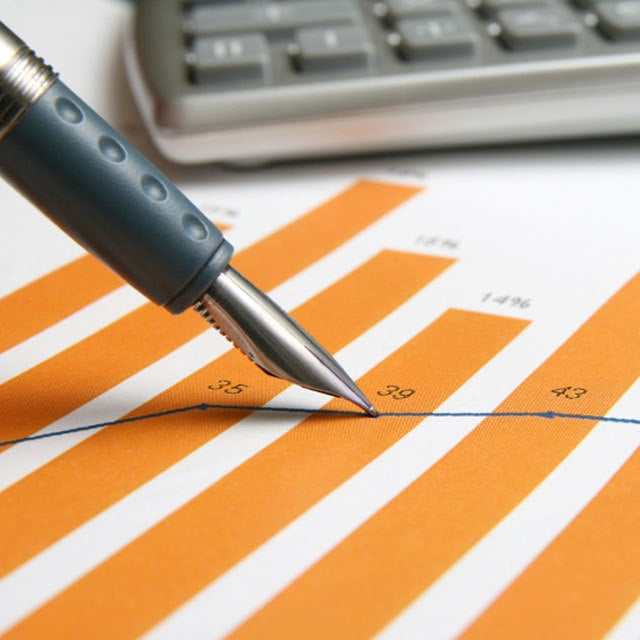 Not every food truck business plan has a funding request section, but it's something to consider including. It can be tricky to map out how much a food truck costs, but it is a necessary part of securing a startup loan.
If you do plan to request funding, you should clearly explain how much funding you need, what you need it for, and how you'll repay anything you owe. Make sure to include the cost of food truck insurance, the cost of fuel and any permits or licenses you'll need to start doing business.
Funding Section of Business Plan for Food Trucks
Think about these important questions when you create your food truck funding request:
How much capital do you really need?
Do you foresee needing more funding in the future?
How will you use the funds you are awarded?
How will you repay your loans?
What are the potential benefits to an investor if your food truck does well?
How would these funds create new opportunities for your food truck?
---
Financial Projections
It's difficult to know what realistic food truck financial projections are when you're starting your food truck business from scratch, but to allocate funds efficiently, it's important to analyze your target market and set clear financial goals.
If your business has already been in operation for a few years, this is the section of the food truck business plan where you'd include historical financial data. However, if you're just starting out, you will need to calculate how much your business will potentially make over the next five years using realistic assumptions. Make sure that these food truck financial projections align with the funds you asked for in your funding request.
---
Appendix
The appendix section isn't necessary in every food truck business plan, but this is a great place to include information that didn't fit anywhere else, from product photos to building permits to letters of reference.
Back to Top
---
Starting your own food truck is overwhelming at first, but writing a business plan is a great first step. It will help you get organized and cover details that you may not have originally considered. Once you have completed your business plan, you'll be ready to put your dream into motion.
---
Defining your audience helps you determine the language you'll need to propose your ideas as well as the depth to which you need to go to help readers conduct due diligence.
Now, let's dive into the 10 key elements of your business plan.
1. Create an executive summary
Even though it appears first in the plan, write your executive summary last so you can condense essential ideas from the other nine sections. For now, leave it as a placeholder.
What is an executive summary?
The executive summary lays out all the vital information about your business within a relatively short space. An executive summary is typically one page or less. It's a high-level look at everything and summarizes the other sections of your plan. In short, it's an overview of your business.
How do I write an executive summary?
Below, you'll find an example from a fictional business, Laura's Landscapers. (We'll use that same company throughout this guide to make each step practical and easy to replicate.)
This executive summary focuses on what's often called the value proposition or unique selling point: an extended motto aimed at customers, investors, and employees.
This framework isn't meant to be rigid, but instead to serve as a jumping-off point.
Example of an executive summary
Market research indicates that an increasing number of wealthy consumers in Richmond are interested in landscape architecture based on sustainable design. However, high-end firms in the area are scarce. Currently, only two exist—neither of which focus on eco-friendly planning nor are certified by green organizations.
Laura's Landscapers provides a premium, sustainable service for customers with disposable incomes, large yards, and a love of nature.
2. Compose your company description
Within a business plan, your company description contains three elements:
These elements give context to the bigger picture in your business plan, letting investors know the purpose behind your company so the goals make sense as well.
What is a mission statement?
A mission statement is your business's reason for existing. It's more than what you do or what you sell, it's about why exactly you do what you do. Effective mission statements should be:
Inspirational

to make others believe in your vision

Emotional

to captivate readers and grab their interest
Throughout every part of your plan, less is more. Nowhere is that truer than your mission statement. Think about what motivates you, what causes and experiences led you to start the business, the problems you solve, the wider social issues you care about, and more.
Tip: Review your mission statement often to make sure it matches your company's purpose as it evolves. A statement that doesn't fit your core values or what you actually do can undermine your marketing efforts and credibility.
How do you describe a company's history?
Don't worry about making your company history a dense narrative. Instead, write it like you would a profile:
Number of employees

Executive leadership roles

Flagship products or services
Then, translate that list into a few short paragraphs (like the example below).
Why do business objectives matter?
Business objectives give you clear goals to focus on, like the North Star. These goals must be SMART, which stands for:
They must also be tied to key results. When your objectives aren't clearly defined, it's hard for employees and team members to work toward a common purpose. What's worse, fuzzy goals won't inspire confidence from investors, nor will they have a profitable impact on your business.
Example of a company description
Laura's Landscapers' mission is to change the face of our city through sustainable landscaping and help you create the outdoor living space of your dreams.
Founded in 2021 by sisters Laura and Raquel Smith, we have over 25 years of combined landscape architecture experience. Our four employees work in teams of two and have already completed 10 projects for some of Richmond's most influential business and community leaders.
Our objectives over the next three years are to:
Solidify a glowing reputation as a service-based business that always exceeds customers' expectations and honors the environment
Complete at least 18 projects during year one, 24 in year two, and 36 in year three generated through word of mouth, referrals, and home shows
Increase revenue from $360,000 in FY2021 to $972,000 in FY2023 based upon 10 completed projects in the last nine months
3. Summarize market research and potential
The next step is to outline your ideal potential customer as well as the actual and potential size of your market. Target markets—also known as personas—identify demographic information like:
By getting specific, you'll illustrate expertise and generate confidence. If your target market is too broad, it can be a red flag for investors.
Example:

If your product is perfect for people with money to hire landscape architects, listing "anyone with a garden" as your target market might not go over so well.
The same is true with your market analysis when you estimate its size and monetary value. In addition to big numbers that encompass the total market, drill down into your business's addressable market—meaning, local numbers or numbers that apply the grand total to your specific segments. You may even map your customer's journey to get a better understanding of their wants and needs.
Example of market research and potential
Laura's Landscapers' ideal customer is a wealthy baby boomer, a member of Gen X, or a millennial between the ages of 35 and 65 with a high disposable income. He or she—though primarily, she—is a homeowner. They're a working professional or have recently retired. In love with the outdoors, they want to enjoy the beauty and serenity of nature in their own backyard, but don't have the time or skill to do it for themselves.
Market research shows the opportunity for Laura's Landscapers has never been better:
In the U.S., total revenue for landscaping services increased from $69.8 billion in 2013 to $99 billion in 2019. (1)
Among landscaping contractors, designing and building is the second fastest growing service offering. (2)
What's more, landscape design and construction is the number one "new service" existing companies plan to add over the next year. (3)
In Richmond, leading indicators for interest in green, eco-friendly, and sustainable landscaping have all increased exponentially over the last five years:
Online search volume for those terms is up 467%
10 new community organizations have been formed
73 high-profile projects have been covered by local media
And currently 13% of Richmond's residents have a household income of $125,000 or more (compared to the U.S. average of 5%)
4. Conduct competitive analysis
Competitive research begins with identifying other companies that currently sell in the market you're looking to enter. The idea of carving out enough time to learn about every potential competitor you have may sound overwhelming, but it can be extremely useful.
Answer these additional questions after you've identified your most significant competitors:
Where do they invest in advertising?

What kind of press coverage do they get?

How good is their customer service?

What are their sales and pricing strategies?

How do they rank on third-party rating platforms?
Spend some time thinking about what sets you apart. If your idea is truly novel, be prepared to explain the customer pain points you see your business solving. If your business doesn't have any direct competition, research other companies that provide a similar product or service.
Next, create a table or spreadsheet listing your competitors to include in your plan, often referred to as a competitor analysis table.
Example of competitive analysis
Within Richmond's residential landscaping market, there are only two high-end architectural competitors: (1) Yukie's Yards and (2) Dante's Landscape Design. All other businesses focus solely on either industrial projects or residential maintenance.
Average cost per project: $12,000
Ongoing maintenance fee: $200 per month
Google My Business: 3.1 stars from 163 reviews
Environmental certifications: None
Primary marketing channels: Google Ads
Dante's Landscape Design
Average cost per project: $35,000
Ongoing maintenance fee: $500 per month
Google My Business: 3.7 stars from 57 reviews
Environmental certifications: None
Primary marketing channels: Home shows
5. Describe your product or service
This section describes the benefits, production process, and life cycle of your products or services, and how what your business offers is better than your competitors.
When describing benefits, focus on:
Translating features into benefits

Emotional and practical payoffs to your customers

Intellectual property rights or any patents that protect differentiation
For the production process, answer how you:
Create existing and new products or services

Source raw materials or components

Assemble them through manufacturing

Maintain quality control and quality assurance

Receive and deliver them (supply chain logistics)

Manage your daily operations, like bookkeeping and inventory
Within the product life cycle portion, map elements like:
Time between purchases

Up-sells, cross-sells, and down-sells

Future plans for research and development
Example of product or service description
Laura's Landscapers' service—our competitive advantage—is differentiated by three core features.
First, throughout their careers, Laura and Raquel Smith have worked at and with Richmond's three leading industrial landscaping firms. This gives us unique access to the residents who are most likely to use our service.
Second, we're the only firm certified green by the Richmond Homeowners Association, the National Preservation Society, and Business Leaders for Greener Richmond.
Third, of our 10 completed projects, seven have rated us a 5 out of 5 on Google My Business and our price points for those projects place us in a healthy middle ground between our two other competitors.
Average cost per project: $20,000
Ongoing maintenance fee: $250 per month
Google My Business: 5 stars from 7 reviews
Environmental certifications: Three (see Appendix)
Primary marketing channels: Word of mouth, referrals, and home shows
6. Develop a marketing and sales strategy
Your marketing strategy or marketing plan can be the difference between selling so much that growth explodes or getting no business at all. Growth strategies are a critical part of your business plan.
You should briefly reiterate topics such as your:
Ideal target markets

Existing customer segments
Then, add your:
Launch plan to attract new business

Growth tactics for established businesses to expand

Retention strategies like customer loyalty or referral programs

Advertising and promotion channels such as search engines, social media, print, television, YouTube, and word of mouth
You can also use this section of your business plan to reinforce your strengths and what differentiates you from the competition. Be sure to show what you've already done, what you plan to do given your existing resources, and what results you expect from your efforts.
Example of marketing and sales strategy
Laura's Landscapers' marketing and sales strategy will leverage, in order of importance:
Word of mouth
Referrals
Reviews and ratings
Local Google Ads
Social media
Home shows
Direct mail
Reputation is the number one purchase influencer in high-end landscape design. As such, channels 1-4 will continue to be our top priority.
7. Compile your business financials
If you're just starting out, your business may not yet have financial data, financial statements, or comprehensive reporting. However, you'll still need to prepare a budget and a financial plan.
If your company has been around for a while and you're seeking investors, be sure to include:
Profit and loss statements

Cash flow statements
Other figures that can be included are:
How much of your revenue you retain as your net income

Your ratio of liquidity to debt repayment ability

How often you collect on your invoices
Ideally, you should provide at least three years' worth of reporting. Make sure your figures are accurate and don't provide any profit or loss projections before carefully going over your past statements for justification.
Avoid underestimating business costs
Costs, profit margins, and sale prices are closely linked, and many business owners set sale prices without accounting for all costs. New business owners are particularly at risk for this mistake. The cost of your product or service must include all of your costs, including overhead. If it doesn't, you can't determine a sale price to generate the profit level you desire.
Underestimating costs can catch you off guard and eat away at your business over time.
Example:

Insurance premiums tend to go up annually for most forms of coverage, and that's especially true with business insurance. If an employee gets injured, Laura's Landscapers' workmen's compensation insurance to cover this risk will increase.
Example of business financials
Given the high degree of specificity required to accurately represent your business's financials, rather than create a fictional line item example for Laura's Landscapers, we suggest using one of our free Excel templates and entering your own data:
For new businesses:

Start up budget template

For existing businesses:

Income statement template
Once you've completed either one, then create a big picture representation to include here as well as in your objectives in step two.
In the case of Laura's Landscapers, this big picture would involve steadily increasing the number of annual projects and cost per project to offset lower margins:
Current revenue for FY2022: $200,000
10 completed projects
~$20,000 per project
15% profit margins
$30,000 net
18 completed projects
~$20,000 per project
15% profit margins
$54,000 net
24 completed projects
~$23,000 per project
12% profit margins
$66,240 net
36 completed projects
~$27,000 per project
10% profit margins
$97,200 net
8. Describe your organization and management
Your business is only as good as the team that runs it. Identify your team members and explain why they can either turn your business idea into a reality or continue to grow it. Highlight expertise and qualifications throughout—this section of your business plan should show off your management team superstars.
You should also note:
Roles you still need to hire to grow your company

The cost of hiring experts to assist operations
Ask your business contacts for referrals (and their fees), and be sure to include those costs in your business plan.
Example of organization and management
Laura Smith, Co-founder and CEO
Education
Professional background
Awards and honors
Notable clients
Raquel Smith, Co-founder and Chief Design Officer
Education
Professional background
Awards and honors
Notable clients
Laura's Landscapers' creative crews
Number of employees
Cumulative years of experience
Awards and honors
Notable clients
9. Explain your funding request
When outlining how much money your small business needs, try to be as realistic as possible. You can provide a range of numbers if you don't want to pinpoint an exact number. However, include a best-case scenario and a worst-case scenario.
Since a new business doesn't have a track record of generating profits, it's likely that you'll sell equity to raise capital in the early years of operation. Equity means ownership—when you sell equity to raise capital, you are selling a portion of your company.
Remember:

An equity owner may expect to have a voice in company decisions, even if they do not own a majority interest in the business.
If you look at the capital structure of any large company, you'll see that most firms issue both equity and debt. When drafting your business plan, decide if you're willing to accept the trade-off of giving up total control and profits before you sell equity in your business.
Tip:

Put together a timeline so your potential investors have an idea of what to expect. Some customers may not pay for 30 days or longer, which means the business needs a cash balance to operate.
The founder can access cash by contributing their own money into the business by securing a line of credit (LOC) at a bank or applying for QuickBooks Capital. If you raise cash through a LOC or some other type of loan, it needs to be paid off ASAP to reduce the interest cost on debt.
Example of a funding request
Laura's Landscapers has already purchased all necessary permits, software, and equipment to serve our existing customers. Once scaled to $972,000 in annual revenue—over the next three years and at a 10% profit margin—our primary ongoing annual expenses (not including taxes) will total $874,800.
While already profitable, we are requesting $100,000 in the form of either a business loan or in exchange for equity to purchase equipment necessary to outfit two additional creative crews.
10. Compile an appendix for official documents
Finally, assemble a well-organized appendix for anything and everything readers will need to supplement the information in your plan. Consider any info that:
Helps investors conduct due diligence

Gives context and easy access to you or your employees
Useful details to cover in an appendix include:
Deeds, local permits, and legal documents

Certifications that bolster your credibility

Business registries and professional licenses pertaining to your legal structure or type of business

Patents and intellectual properties

Industry associations and memberships

State and federal identification numbers or codes

Key customer contracts and purchase orders
Your appendix should be a living section of the business plan, whether the plan is a document for internal reference only or an external call for investors.
Tip:

As you include documents in the appendix, create a miniature table of contents and footnotes throughout the rest of the plan linking to or calling attention to them.
How to make a business plan that stands out
Investors have little patience for poorly written documents. You want your business plan to be as attractive and readable as possible.
Keep it brief.

A typical business plan can range from 10 to 20 pages. As long as you cover the essentials, less is more.

Make it easy to read.

Divide your document into distinct sections, so that investors can quickly flip between key pieces of information.

Know your margins.

List every cost your business incurs, and make sure that you're assigning those costs to each product or service that you sell.

Proofread.

Double-check for typos and grammatical errors. Then, triple-check. Otherwise, you might risk your credibility.

Invest in quality design and printing.

Proper layout, branding, and decent printing or bookbinding give your business plan a professional feel.

Be prepared in advance.

Have everything ready to go at least two weeks ahead so you have time to make revisions in case of a last-minute change.
3 tips to update your business plan
It's a good idea to periodically revisit your business plan, especially if you are looking to expand. Conducting new research and updating your plan could also provide answers when you hit difficult questions.
Mid-year is a good time to refocus and revise your original plans because it gives you the opportunity to refocus any goals for the second half of the year. Below are three ways to update your plan.
1. Refocus your productivity
When you wrote your original business plan, you likely identified your specific business and personal goals. Take some time now to assess if you've hit your targets.
Example:

If you planned to launch a new tips and trends video series and it hasn't happened yet, what's stopping you? Put a timeline together and set a launch date.
If you only want to work a set number of hours per week, you must identify the products and services that deliver the returns you need to make that a reality. Doing so helps you refocus your productivity on the most lucrative profit streams.
Also, use what you've achieved and the hard lessons you've learned to help you re-evaluate what is and isn't working.
2. Realign with your goals
Do a gut check to determine whether all of your hard work is still aligned with your original goals and your mission statement. Ask yourself these questions:
Are my goals still relevant?

Am I still focused on the big picture?

Where do I want to be a year from now?

Will my existing plan still take me where I want to go?
These questions may be tough to answer at first glance, but they reveal your ties to your goals and what most likely needs to change to achieve new wins.
3. Repurpose your offerings
If your time has become more focused on small projects rather than tangible growth and building a valuable client list, consider packaging your existing products or services differently. Can you bundle a few things together?
Example:

Laura's Landscapers might be able to offer a special pool and patio package. Doing so might help them bring in fewer yet higher-paying projects. Perhaps they can offer a maintenance package as well to keep that customer long term.
You must deliberately manage your revenue streams, and that might require shuffling things around a little to focus on what is working for you.
Business plan template
Even if you don't plan on seeking investments early on, there are other important reasons to use a business plan template to write a great business plan:
Clarifies what you're trying to accomplish

Identifies opportunities to understand your market, like demographics and behaviors

Establishes the role of each team member

Gives team members a benchmark to reference and stay on track

Helps catch errors to make sure financial projections are accurate

You'll see the holes and blind spots that could cause future issues