Danishes, Donuts, Sweet Rolls, Quiches, and MORE are found in this collection of our favorite Breakfast Pastry Recipes! Indulge in one of these pastries to sweeten your morning.
More Collections: Waffle Recipes, Breakfast Smoothie Recipes, Brunch Recipes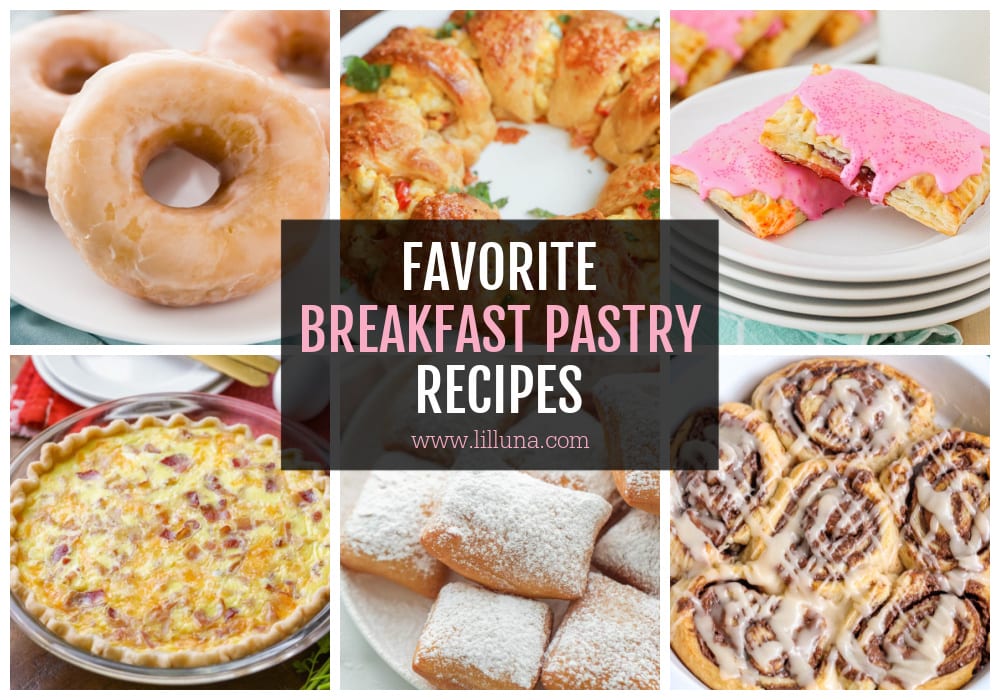 EVERYONE loves pastries!
Pastries can be sweet or savory, baked or fried, large or bite-sized.
An item is considered a pastry when it contains a higher fat content that yields a flakier texture. Many breakfast pastries are also eaten as sweet desserts, but not all of them are.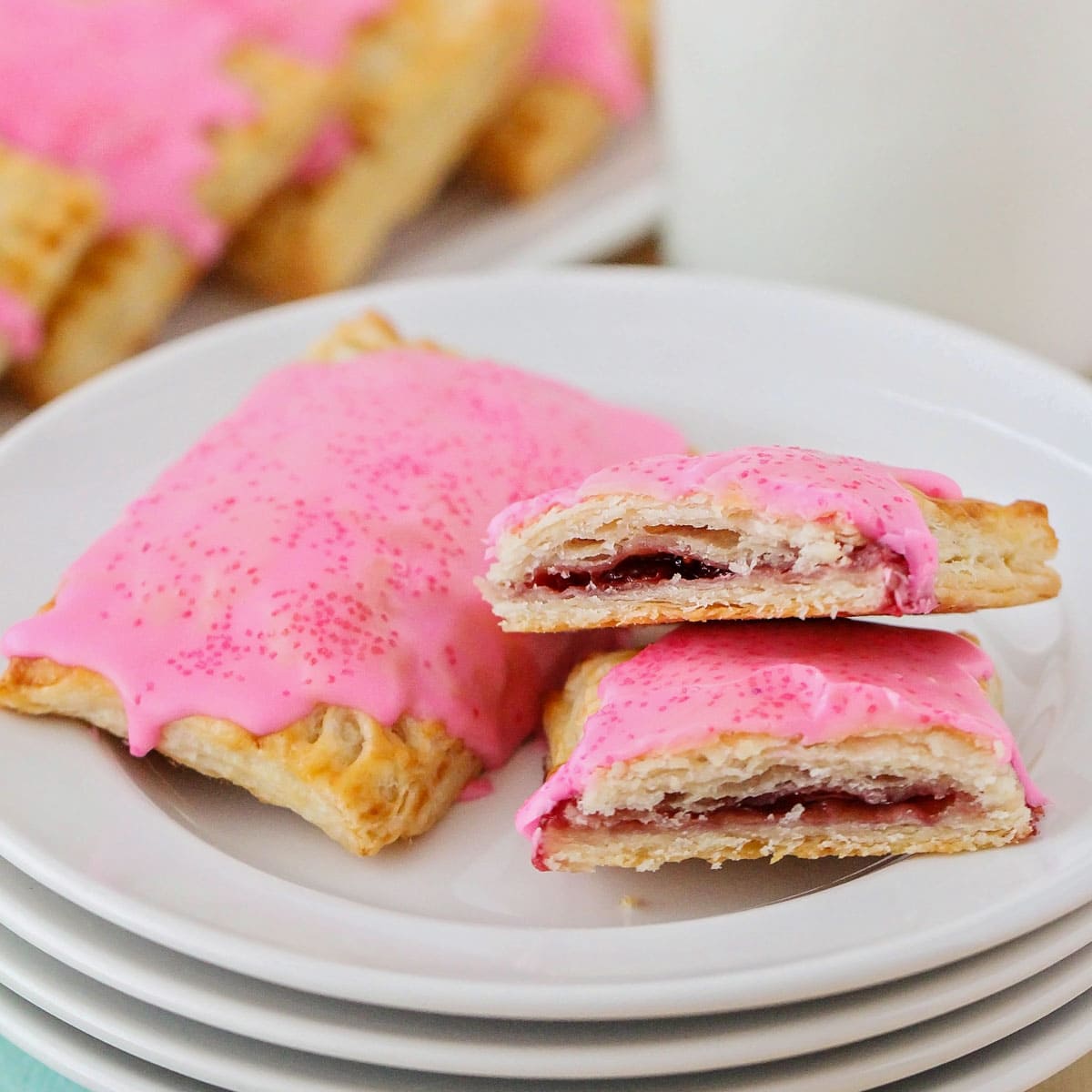 What are the most common pastries?
Croissants: The croissant is made with yeast dough, layered with butter, and rolled into a crescent shape. The buttered layers are what give it its light and flaky texture. They can be sliced and filled with sweet or savory ingredients.
Danishes: The dough of a danish is rolled, covered with butter, folded, chilled, and then repeated several times to create several layers of flaky deliciousness. They are often shaped in circles with a fruit jam or cream cheese filling right in the center.
Donuts are yeast dough that has been fried. They are notably a ring shape but can be a solid circle with a filling or in the shape of a rectangle, known as a Long John. They can have a sugar topping, glaze, or frosting.
Eclairs may look like a donut, but they are quite different. They are made from a choux pastry (a very light egg-based dough), filled with a flavored creme, and typically topped with a chocolate glaze.
Quiche uses the same pastry as pie, but is typically more shallow and is not covered. Quiche is savory and filled with different combinations of eggs, cheese, cream, vegetables, meat, or seafood.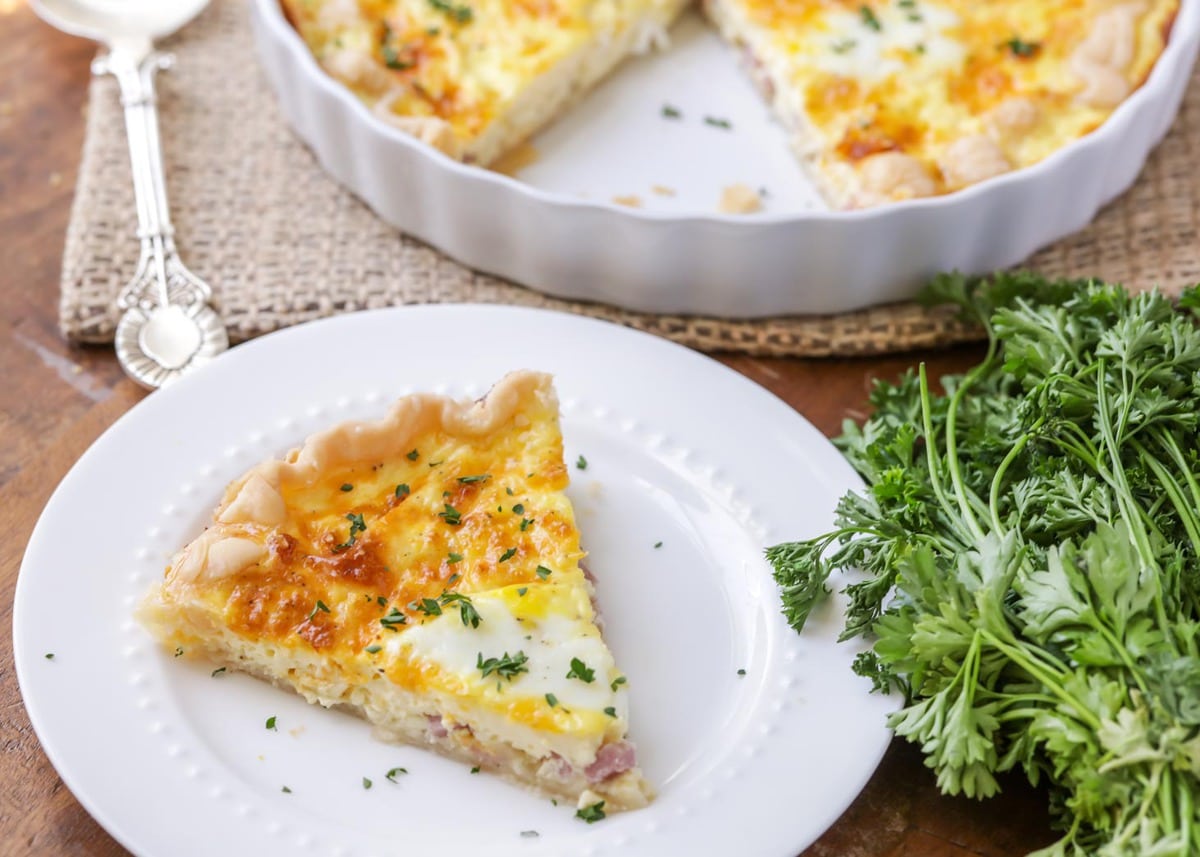 6. Savory pastries often include eggs, cheese, herbs, and meats to flavor the dish.
7. Strudels have a thin sheet of flakey pastry dough that is used to wrap around a filling and baked. Apple is a pretty notable filling, but it can be anything from a savory egg and cheese filling to a mixed fruit and creme filling.
8. Sweet pastries: Berries such as strawberries, raspberries, blueberries, and blackberries are often used, but apples and peaches are popular as well.
9. Sweet rolls are made from a sweetened yeast dough and baked. They can be filled with spices, nuts, and candied fruits. Some are topped with a drizzle of glaze or frosting. Cinnamon rolls and orange rolls are prime examples.
10. Tarts have a thick crumbly crust and are much more shallow than a standard pie. They are generally filled with pastry cream and fruit. It is not topped with a crust.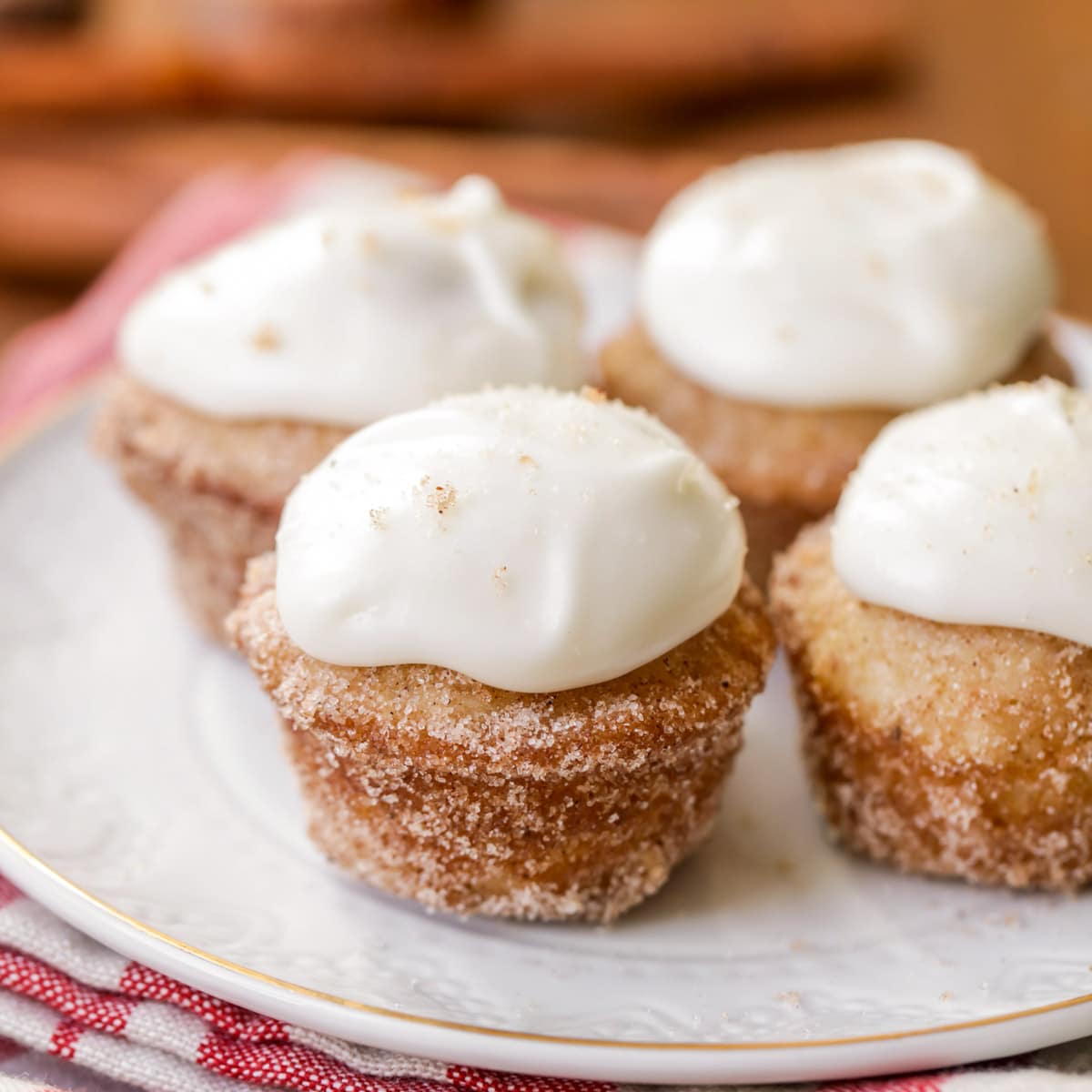 Pastry Dough is as versatile as the pastries themselves. However, there are a few things to keep in mind when making any type of dough.
Pastry becomes less tender as more water is added so make sure to keep the correct balance.
Adding too much flour can throw off the balance and create a stiffer dough.
Adding too much fat will cause the dough to crumble.
Handling and rolling the dough too much will cause gluten to overdevelop which then reduces the tender flakiness of the dough.
In order for the fat to work its magic, it needs to stay cold. Many recipes call for you to chill the dough at least once for this reason.
Cut in the fat. Most breakfast pastry recipes instruct you to combine the flour and fat (shortening or butter) by cutting them together. This is a really important step.
The easiest way to do this is to use a pastry cutter, but a fork or food processor works too. Simply press the cutter down through the fat and flour over and over until the pieces of fat are the size of a grain of rice or the texture of cornmeal.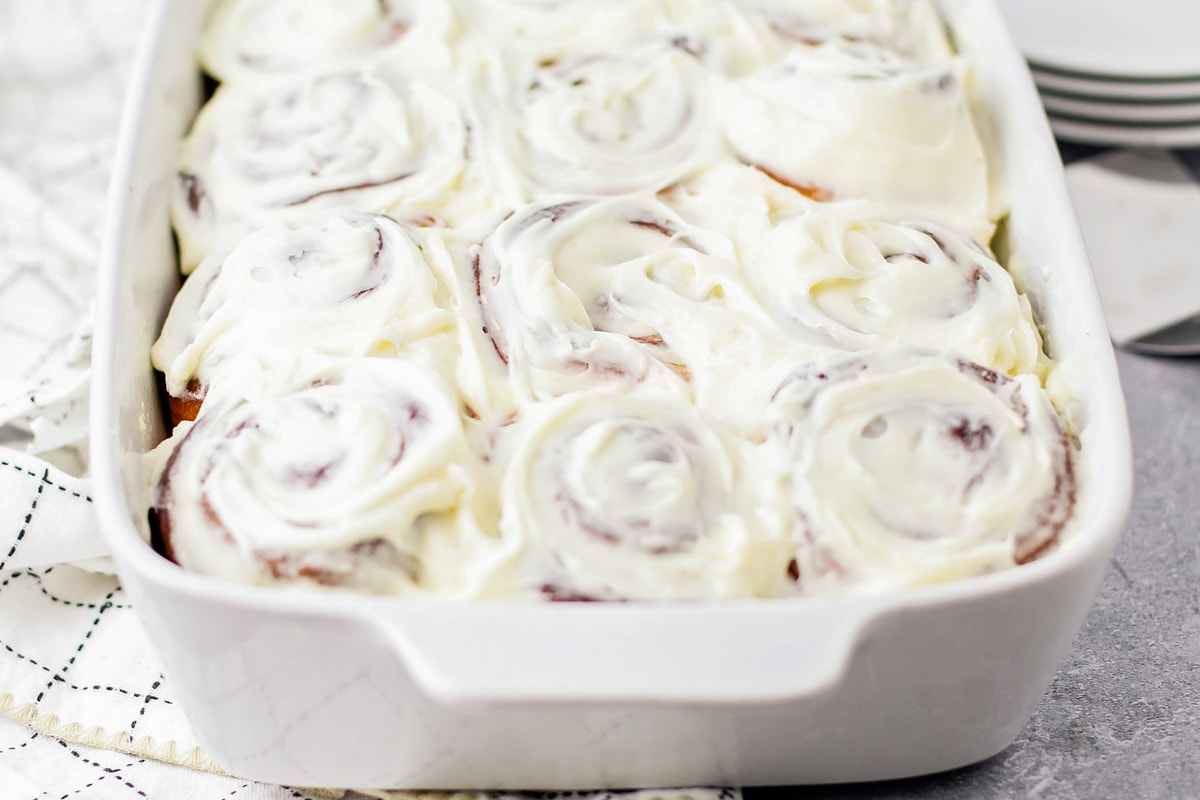 How to freeze pastries
The different types of pastry dough can be stored in the freezer to be enjoyed later.
Freezing uncooked pastries yields a better result than cooked pastries.
Warm pastries should never be frozen. Allow them to cool to room temperature on racks before wrapping tightly with plastic wrap and placing them in the freezer.
Best Breakfast Pastries
Do you dream of making a breakfast pastry worthy of being displayed in a bakery window?? That's exactly what these are! Skip the trip to the bakery and try these recipes at home.
Scones
Bake up a few of these blueberry scones for a delicious breakfast or brunch. They are flaky, buttery, and easy to make!
Broccoli Quiche
Broccoli quiche is one of my favorite hot breakfast recipes! Healthy, filling, and flavorful. It has everything you want and more!
Homemade Pop Tarts
Delicious Homemade Pop Tarts are easier to make than you think and can be customized based off of your favorite fillings and frosting!
Chocolate Eclairs
Homemade Eclairs filled with a creamy vanilla bean pastry cream and topped with a rich chocolate glaze.
4 Chocolate Eclair Recipe
Dessert
Chocolate Eclair Recipe
Total Time: 1 hour 30 minutes
Get the recipe
Asparagus Quiche
This simple asparagus quiche is loaded up with eggs, asparagus, and cheese. It's terrific for a brunch spread or weeknight meal.
5 Asparagus Quiche Recipe
Main Course
Asparagus Quiche Recipe
Total Time: 50 minutes
Spinach Quiche
Hot and cheesy spinach quiche with a buttery crust is the perfect start to your morning. This is a wonderful breakfast dish for any sized crowd. Everyone will love it!
Crescent Rolls
These flaky crescent rolls are soft and tender. Whether you're making them for Sunday dinner or for a holiday gathering, everyone will love how delicious and simple these rolls are.
7 Crescent Rolls Recipe
Bread
Crescent Rolls Recipe
Total Time: 2 hours 32 minutes
Mini Donut Muffins
Mini Donut Muffins are coated in cinnamon sugar and topped with a DELICIOUS cream cheese frosting. It's hard not to eat the whole batch!!
8 Mini Donut Muffins Recipe
Breakfast, Dessert
Mini Donut Muffins Recipe
Total Time: 23 minutes
Bacon and Cheese Quiche
9 Bacon and Cheese Quiche Recipe
Breakfast, Main Course
Bacon and Cheese Quiche Recipe
Ham and Cheese Quiche
A super easy ham and cheddar cheese quiche recipe to whip up for breakfast! Grab some store-bought pie crust dough and get started on this tasty breakfast meal everyone is going to enjoy.
10 Ham and Cheese Quiche Recipe
Breakfast, Main Course
Ham and Cheese Quiche Recipe
Total Time: 1 hour 20 minutes
Cherry Danish
This easy Cherry Danish is made from puff pastry dough filled with a sweetened cream cheese mixture and topped with cherry pie filling.
Easy Pastries
Sometimes there isn't enough time in the morning to produce a beautifully crafted homemade breakfast pastry. Each of these pastries is made quickly (under 35 minutes!) with the help of a canned dough shortcut.
Breakfast Hand Pies
Simple and delicious crescent dough Breakfast Hand Pies are perfect for breakfast! They are easy to make and completely customizable.
12 Breakfast Hand Pies Recipe
Breakfast
Breakfast Hand Pies Recipe
Total Time: 21 minutes
Cinnamon Cream Cheese Crescent Rolls
Delicious Glazed Cinnamon and Cream Cheese stuffed Crescent Rolls. Soft and gooey these crescent rolls are the perfect treat or breakfast recipe!
13 Cinnamon Cream Cheese Crescent Rolls Recipe
Breakfast
Cinnamon Cream Cheese Crescent Rolls Recipe
Total Time: 16 minutes
Breakfast Crescent Ring
Cheesy Breakfast Ring – delicious cheesy, bacon and pepper-filled eggs inside a ring of delicious crescent roll dough. Its our new favorite breakfast recipe!
Cinnamon Twists
Flaky cinnamon twists are buttery and sweet. They take only 15 min. to make, and will disappear in minutes!!
15 Cinnamon Twists Recipe
Dessert, Snack
Cinnamon Twists Recipe
Total Time: 15 minutes
Sausage Rolls
Sausage mixed with delicious seasonings, all wrapped up in puffy pastry make these Sausage Rolls delicious and addicting!
16 Puff Pastry Sausage Roll Recipe
Appetizer, Breakfast
Puff Pastry Sausage Roll Recipe
Total Time: 25 minutes
Our favorite pastries – Sweet ROlls!
There are so many different kinds of sweet rolls, from classic Cinnamon to Orange Rolls. All of these cinnamon roll variations are worthy of your time!
Easy Cinnamon Rolls
These Easy Cinnamon Rolls are smothered with homemade cream cheese frosting. They're super soft, gooey and quick—made in just one hour!
17 Easy Cinnamon Rolls Recipe
Breakfast
Easy Cinnamon Rolls Recipe
Orange Rolls
One of our favorite morning treats! A sweet roll recipe made with an orange filling and an irresistible lemon glaze. Everyone loves these delicious Orange Rolls!
18 Orange Rolls Recipe
Bread, Breakfast
Orange Rolls Recipe
Total Time: 2 hours 25 minutes
Pumpkin Cinnamon Rolls
Soft and gooey Pumpkin Cinnamon Rolls are topped with a delicious pumpkin spice glaze. This simple dessert has all the goods!
19 Pumpkin Cinnamon Rolls Recipe
Bread, Dessert
Pumpkin Cinnamon Rolls Recipe
Total Time: 2 hours 27 minutes
Nutella Cinnamon Rolls
Soft and delicious Nutella Cinnamon Rolls are made from crescent rolls filled with Nutella and topped with an amazing glaze.
20 Nutella Cinnamon Rolls Recipe
Breakfast, Dessert
Nutella Cinnamon Rolls Recipe
Maple Bacon Cinnamon Rolls
Melt-in-your-mouth Maple Bacon Cinnamon Rolls are the yin and yang of salty and sweet, and are sinfully addicting!
21 Maple Bacon Cinnamon Roll Recipe
Bread, Breakfast
Maple Bacon Cinnamon Roll Recipe
Total Time: 2 hours 30 minutes
Our ALL-TIME Favorite Cinnamon Roll recipe! These rolls are so soft and gooey, topped with with a delicious cream cheese frosting. They always get rave reviews with anyone who tries them!
22 Homemade Cinnamon Roll Recipe
Breakfast
Homemade Cinnamon Roll Recipe
Total Time: 1 hour 10 minutes
Donuts and Other Fried Pastries
Don't forget the donuts!! They're a family favorite, and our kids will take any excuse to make them. Here are some of our favorite recipes.
Homemade Biscuit Donuts
These delicious Biscuit Donuts are beyond simple and made using canned biscuits!! If you're looking for the quickest and easiest ways to make donuts, this is it!
Homemade Donuts
Melt-in-your-mouth Homemade Donuts are utterly addicting and absolutely worth the effort. Everyone loves these Homemade Donuts!!
24 Homemade Donuts Recipe
Breakfast, Dessert
Homemade Donuts Recipe
Total Time: 5 hours 21 minutes
Pumpkin Beignets
Pumpkin Beignets Are Pillowy, Sugary New Orleans-Style Fried Dough With A Fall Flavor. You Can Enjoy These Soft Donuts Right At Home Sprinkled With Powder Sugar Or Dipped In Your Favorite Sauce.
25 Pumpkin Beignet Recipe
Old Fashioned Donuts
Old fashioned donuts will melt in your mouth. These glazed buttermilk beauties are so easy to make!
26 Old Fashioned Donuts Recipe
Dessert
Old Fashioned Donuts Recipe
Total Time: 33 minutes
Classic beignets are pillowy, sugary New Orleans-style fried Dough. Enjoy these soft donuts sprinkled with powder sugar or dipped in a sauce!
Easy Breakfast Pastries
We love EASY Breakfast Pastry recipes and hope this list inspires you to make some soon.
Even though some of these recipes take a little more work than others, the majority of them are quite simple.
One of our favorites (because of its simplicity and how quickly it's made) is the Breakfast Danish.
Add the cherry filling on top or as is with just the cream cheese, but we think you'll agree that it's delicious and SO easy!
Here's how to make it:
Prep Time 10 minutes
Cook Time 15 minutes
Total Time 25 minutes
Calories 554 kcal
▢ 1 large egg
▢ 1 tsp water
▢ 1 egg yolk
▢ 8 oz cream cheese softened
▢ 1 tsp lemon juice
▢ 1 (17.3 oz) package frozen puff pastry sheets thawed
▢ 1 can cherry pie filling, optional
Preheat the oven to 400°F. Prepare two baking sheets by lining them with parchment paper.
Crack the whole egg into a small bowl. Add the water and beat together. Set aside.
In a medium bowl, add egg yolk, cream cheese, sugar, lemon juice and vanilla. Mix the ingredients together using an electric mixer on medium high speed.
Optional Cherry topping: Add cherry pie filling on top of the dollop of cream cheese.
Dip a pastry brush into the egg/water mixture. Brush the top of the exposed puff pasty with the mixture. Add a dusting of sugar over the exposed pastry.
Bake for 15-18 minutes until the pastry is an even golden brown. Cool and serve.
So Many to Choose From!
There are so many tasty breakfast pastries to choose from, you may just want to create a spread and include a few. Enjoy your next breakfast or brunch!!
Make sure to check out all of our Breakfast Recipes.
Like this recipe?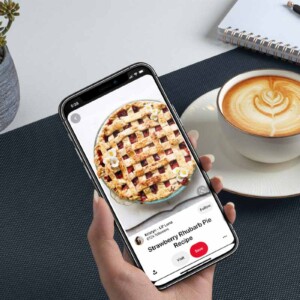 Italy is a country famous for its cuisine. From delicious pizza and pasta to world-famous cheese and award-winning wines, there's so much to offer. But let's not forget about Italy's mouthwatering desserts and pastries too.
Whether it's to accompany your morning coffee, a mid-afternoon snack, or a delicious dessert to round off a great meal, there are countless types of Italian pastries to choose from. Which makes narrowing down this list of 'best' an extremely difficult job.
After much deliberation and eating a lot of Italian pastries – it's a tough job but somebody's got to do it – we decided that these are the best Italian pastries that everyone needs to try at least once. And if you're feeling creative, we've included some of the best Italian pastry recipes from around the web.
Cannoli
Every list of Italian pastries has to include the classic cannoli. Arguably Italy's most famous dessert, cannoli can be eaten at any time of day, even for breakfast.
Cannoli are tube-shaped shells of fried pastry dough filled with a sweet, creamy filling that usually contains ricotta – the popular Italian whey cheese. The ends of cannoli are sometimes sprinkled with chocolate, candied fruit, or nuts.
The Italian cream filled pastry originated from the Island of Sicily. They supposedly date back to the 9th century, while Sicily was under Arab rule. You can find cannoli in cafes and restaurants all across the world these days. But the very best are still found in their home country of Italy.
Fun fact – Cannoli is actually the plural. If you're ordering just one, it's a cannolo.
Sfogliatella
Sfogliatella is a shell-shaped layered pastry, with a sweet custard-like filling made with semolina, ricotta, and candied citrus fruit. You can also find versions with other fillings such as a simple whipped cream, almond paste, or chocolate cream.
There are two main styles of sfogliatella – riccia and frolla. Riccia means "curly" and is the original version made with flaky, layered pastry. This style is best when freshly baked and hot out of the oven to get its famous crunch. Frolla features a less labour-intensive shortcrust pastry shell, so doesn't have sfogliatella's signature thin layers. But it's still delicious and can be eaten hot or cold.
Sfogliatella is most commonly associated with Naples. However, it's believed that the popular Italian pastry was actually invented by nuns at the Santa Rosa monastery on the Amalfi Coast. The recipe was somehow picked up by a pastry chef from Naples who began selling it to the public in the early 1800s.
In some English-speaking countries, such as the US, sfogliatella are also called lobster tails. Possibly because it's one of the more difficult Italian pastry names to pronounce.
Maritozzo
A maritozzo is an ancient delicacy from Rome consisting of a sweet brioche bun split down the middle and filled with whipped cream. It may be extremely simple, but it's one of the most popular Italian breakfast pastries in the Lazio region.
The name maritozzo derives from the word "marito" which is Italian for "husband". It comes from a unique tradition in 19th-century Rome, in which men would propose on the first Friday of March by presenting their future brides with an engagement ring hidden inside a maritozzo. (Is it wrong we'd probably want the pastry more than the ring?)
Maritozzo are still so popular in Rome today that the city celebrates Maritozzo Day on the first Saturday of December each year.
Bomboloni
Bomboloni are light and fluffy deep-fried Italian doughnuts. Their name comes from the Italian word "bomba," meaning "bomb," to describe their small grenade-like shape.
These delicious Italian doughnuts originate from the Tuscany region. Traditional bomboloni were dusted with icing sugar and enjoyed on the beach and during carnival season.
Today, Bomboloni are made all across Italy with oozy fillings of crema pasticcera (custard creme), jam, or Nutella. They can be eaten as breakfast, a snack or as dessert.
Chiacchiere
Chiacchiere are another traditional Italian carnival pastry, consisting of strips of sweet dough that puff up slightly when fried and are served dusted with powdered sugar. Chiacchiere – also called "Angel Wings" – are known for their signature rectangular shape with two slits down the middle and crimped edges. They're delicate, crumbly, and incredibly addictive.
Chiacchiere are one of the most famous Italian pastries enjoyed all across the country during carnival (just before lent). They can go by different names depending on the region you're in; bugie in Liguria, frappe in Lazio, or cenci in Tuscany.
Struffoli
Struffoli is a type of Italian pastry made from the same simple sweetened dough as chiacchiere. But for stuffoli, the dough is rolled into small marble-sized balls then soaked in honey, cinnamon, and ground orange rind. This creates a sweet treat that's crunchy on the outside and light on the inside. They are also sometimes referred to as honey balls.
Struffoli are traditional Italian Christmas pastries and are often served on a plate in the shape of a wreath and covered in rainbow sprinkles or dried fruit. They are believed to bring good luck around the holidays.
Babà al Rum
Much like their popular French counterpart "Baba au Rhum", Italy's Babà al Rum is a dry brioche-like sponge soaked in rum and typically shaped like a mushroom. It's indulgent, sticky, and perfect for a boozy sweet treat any time of day.
Babà was brought to Southern Italy in the nineteenth century by French pastry chefs working in the kitchens of the rich families of Naples. It was such a big hit among the Neapolitans that it has since become a local speciality of the Italian city.
For a more extravagant dessert pastry on special occasions, Babà are cut in half, filled with pastry cream, and decorated with fruit. You can also find Babà soaked in limoncello instead of rum for a truly Neapolitan twist on the pastry.
Babà al Rum recipe.
Panettone
Panettone is Italy's most traditional Christmas pastry. The sweet cake-like bread has a tall, domed shape, a distinctively light and fluffy texture, and is packed with candied fruit and raisins. It can be enjoyed as a dessert paired with a brut prosecco, or with a coffee or hot chocolate in the morning.
Panettone originated in Milan around the 15th century and was once a luxury dessert only for the rich. Since then, it has spread across the rest of Italy and to other countries around the world to become a popular holiday staple.
The sweet bread also now comes in many different variations, such as with chocolate chips or nuts in place of fruit, or with flavours added to the dough.
Zeppole di San Giuseppe
Zeppole is an Italian pastry consisting of choux pastry dough filled with custard and garnished with a sprinkle of icing sugar, more custard, and sour cherries soaked in syrup. They are either baked or fried, depending on the region.
Certainly one of the prettiest types of Italian pastries, zeppole are traditionally prepared for Festa di San Giuseppe (the Feast of Saint Joseph) on March 19, which is also Italian fathers' day.
Pasticciotto
Pasticciotto is a popular filled Italian pastry originating from the Puglia region. They consist of a simple short-crust pastry filled with egg custard and are usually eaten hot out of the oven.
The pastry is most popular in its home city of Lecce and the surrounding Salento province. However, it's not uncommon to find them being enjoyed in cafes and coffee shops all across Puglia and wider Italy.
Traditional breakfast pasticciotto from Puglia are flavoured with vanilla or lemon custard. But you'll also find variations such as hazelnut, chocolate, pistachio and almond for a tasty dessert or mid-afternoon snack. In Sicily, you can even find an unusual savoury version called "pasticciotti di carne" which is filled with ground veal and almonds.
Sporcamuss
Sporcamuss are another of the best Italian pastries from the Puglia region. They consist of squares of puff pastry filled with pastry cream and sprinkled with powdered icing sugar. Sporcamuss are very sweet and usually eaten as a dessert rather than for breakfast.
In the local dialect, sporcamuss means 'dirty mouth'. The unusual name highlights the fact that it's pretty much impossible to bite into one without getting cream and sugar all over your mouth and face. Don't forget to grab a napkin!
That's our guide to the best Italian pastries your must try. Got any questions or suggestions? Let us know in the comments below.
Like this? Pin it.
When you want something sweet and you want it now, look no further than these quick-fix treats.
We love rolling up our sleeves and making a weekend project out of an elaborate cake, pastry, or pie recipe, but easy desserts are crucial when we get hit by a sudden, unstoppable sugar craving—or when we need to end a quick dinner on a sweet note. (Or heck, when dinner was a marinated, stewed, and labored-over coq au vin and we just can't bear to turn on the oven for the final course.) For situations like these we like to turn to something semi-homemade or otherwise no-fuss: Ice cream made in a ziptop bag, one big deliciously gooey chocolate chip cookie baked in a skillet, pastries that make the most out of our favorite freezer staple (spoiler: It's frozen puff pastry). Scroll on for these and 50 more quick and easy desserts you can pull together with minimal effort.
Half of the work for this easy dessert recipe is already done by Mother Nature, because you start with perfect spring strawberries. (You don't even have to remove the stems!) Dip them into a mixture of white chocolate and matcha, sprinkle with sesame seeds, and there you have it.
3-Ingredient Nutella BrowniesYou hardly have to measure for these easy brownies. Okay, so the 1 cup of flour is important, but otherwise you just whisk together eggs and a warmed jar of Nutella (yes, the whole jar). Then, bake and eat. And eat and eat.
Peach and Sesame CrumbleTriple the sesame, triple the deliciousness. Tahini teams up with toasted sesame seeds and toasted sesame oil to balance the sweetness of late summer peaches with rich, earthy nuttiness.
Peanut butter cookies are great. But these chewy, sesame-crusted treats might be even better. An addition of honey in the cookie dough lends depth to their sweetness.
Photograph by Emma Fishman, food styling by Pearl Jones, prop styling by Summer MooreWhipped Ricotta Toast With Date and Rhubarb CompoteToast for dessert? We say sure! Especially when it's made with creamy whipped ricotta and a homemade compote made from one of the world's most fleeting spring treats!
Photograph by Isa Zapata.  Food Styling by Kat BoytsovaPhyllo Crinkle CakeThis TikTok-famous custard cake is one of the best things you can do with store-bought phyllo dough—and if you want to riff on the original, we have a few ideas.
Sweet Pastry Recipes And Cookie Making Ideas – YouTube
1 week ago
youtube.com
Show details
1 week ago
tasteofhome.com
Show details
Quick Cherry Turnovers
Refrigerated crescent rolls let you make these fruit-filled pastries in a hurry. My family loves these turnovers for breakfast but they're so delicious they'd be welcome any
Caramel Bubble Ring
Sweet Shortcrust Pastry Cookies With Cinnamon & Orange
4 days ago
rosannaetc.com
Show details
79 Easy Baking Recipes for Cookies, Cakes, Breads, and More
6 days ago
epicurious.com
Show details
2 weeks ago
youtube.com
Show details
2 weeks ago
epicurious.com
Show details
30 Cute Desserts That Are (Almost) Too Adorable to Eat
1 day ago
tasteofhome.com
Show details
Sweet pastry recipes and cookie making ideas – Facebook
1 week ago
foodiebadge.com
Show details
Best Pastry Recipes – Easy Recipes To Make Pastries At Home
1 week ago
delish.com
Show details
Simple Cherry Pastry Pies – Sally's Baking Addiction
2 days ago
sallysbakingaddiction.com
Show details
19 of Our Best Savory Baking Recipes | Epicurious
3 days ago
epicurious.com
Show details
15 Copycat Desserts to Satisfy Your Sweet Tooth – Allrecipes
1 week ago
allrecipes.com
Show details
4 Cookies You Can Make With a Box of Puff Pastry – Real Simple
1 week ago
realsimple.com
Show details
3 days ago
thespruceeats.com
Show details
Web Apr 27, 2022  · Using the paddle attachment of a stand mixer at a low speed, combine the butter, sugar, and salt until they're fully mixed. Add the eggs and keep mixing until they're incorporated. Add the flour. You're only going to mix until the flour is fully incorporated and not a second longer. Chill the dough for 3 to 4 hours before using.
Sweet Pastry Recipes And Cookie Making Ideas – Pinterest
1 week ago
pinterest.com
Show details
17 Best Puff Pastry Recipes – Martha Stewart
2 weeks ago
marthastewart.com
Show details
Sweet pastry | Eggs recipes | Jamie Oliver recipes
4 days ago
jamieoliver.com
Show details