Course Accreditations
EHO Approved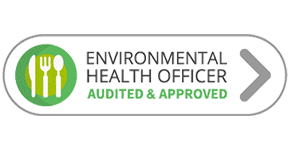 Level 2 Food Hygiene & Safety
This course, often referred to as the basic food hygiene certificate, is for anyone who works in a setting where food is cooked, prepared or handled.
All food handlers can satisfy their legal requirement by taking this course.
Level 3 Supervising Food Safety
This course, often referred to as the intermediate food hygiene certificate, is for supervisors and managers.
This is also for those who are responsible for developing and controlling food safety management systems.
Level 1 Food Safety Awareness
This introductory course gives an awareness of the hazards of handling low risk food.
In order to meet the legal requirements, all food handlers are recommended to take the Level 2 course.
Training staff? We've got you covered…
Bulk discounts for 10+ courses
Free progress monitoring
Simple to manage
Multiple payment options
Find out more
Unsure of which level is right for you?
Let our Course Chooser help select the level which is most suitable for you.
Our course chooser
Looking for more information around food hygiene certificate renewal dates?
Check our guidance and explanation of food hygiene ceritificate renewals.
Find out more
Looking to establish a food safety system?
Find out more
Frequently Asked Questions About Food Hygiene Training
What is a food hygiene certificate?
A food hygiene certificate is the award or achievement given when someone has completed a course in food hygiene and safety. The certificate can be shown to Environmental Health Officers (EHOs) to demonstrate an individual has the appropriate level of food hygiene knowledge to work safely in an environment where food is handled or sold to the public.
How do I get a food hygiene certificate?
To get a food hygiene certificate, purchase and complete the level of training you require for your job role and you will receive a professionally printed certificate in the post and be able to download a digital copy immediately upon course completion.
How long does a food hygiene certificate last?
Whilst there is no expiry date on any of our food hygiene courses, industry best practice is to renew your training every three years.
Do I have to take Level 1 training before taking the higher levels?
No, you do not need to have any prior knowledge of food hygiene before taking any level of our food hygiene courses. The levels are just an indicator of the depth of knowledge within each training course. You should take the training that is appropriate for your involvement in food preparation.
Are your courses accredited?
Yes, all of our courses are certified by CPD (Continuing Professional Development), approved by RoSPA (Royal Society for the Prevention of Accidents), and endorsed by the Institute of Hospitality. Our food hygiene courses are also approved by Environmental Health Officers.
Do I need a certificate to sell food from home?
If it's on a small scale or ad-hoc basis, you do not legally require food hygiene training. If you have registered as a business however, you will require food hygiene training equivalent to your work activities.
Which food hygiene certificate do I need?
The food hygiene certificate you need will depend on the industry you work in and how much your job role involves you interacting with food. Use our Course Chooser to help find the right course for you.
Do I need a food hygiene certificate to sell tea and coffee?
Under Food Hygiene and Safety Law, tea, coffee and other drinks are classed as food items, and as such you will need to demonstrate that you have appropriate training to be able to store, serve and handle these food items safely.
Do I need a food hygiene certificate for commercial home baking?
A Level 2 Food Safety Certificate.
People in the UK enjoy sweet and savoury treats. From dining out to home catering, we love eating all types of rich and flavourful things. Many great bakers consider if they can use their skills to start a business from home. The first question to be answered, what are the legal requirements of starting a baking business from home?
Do I need a food hygiene certificate if I intend to bake from home?
The answer is YES. The Food Hygiene Regulations 2006 and the Food Safety Act 1990, clearly state that anyone who handles or is associated with food made for commercial consumption has a legal responsibility to safeguard that food. Thus, understanding safety precautions and techniques to protect food is essential for all businesses that sell food. Another question often asked is "How often will I have to renew my food hygiene certificate if I work from home?" That question is answered here.
Which setups will require registration?
Get started by registering your setup with your Local Authority.

The Local Authority will then advise if you need registration or approval.

Complete the necessary level of food hygiene training before the visit of the EHO.

After registration, the EHO (Environment Health Officer) will inspect your premises. The visit is free of cost. The EHO will explain to you the rules of health and hygiene and how to work from home.

You will then need to get a licence. You will need to fill out an application form for the Food Standards Agency (FSA), which can be found online, or you can obtain it from the FSA office.
You should ask an accountant about whether you need to register with HMRC for self-assessment or business registration. Whichever registration is required, you will need to keep a track record of your income and expenditure. You will also need to learn about how to label food products and food allergies. Finally it would be wise to consider some form of business insurance.
Food Hygiene Certification Levels
Depending on the level of setup you want, there are three different certifications:
Food Hygiene & Safety Level 1 – Course:
Understanding the importance of good food hygiene;

Understanding the legal obligation to ensure food safety;

Forms of food contamination;

Food storage and preservation methods;

Good personal hygiene;

Proper housekeeping food preparation and handling areas;
Food Hygiene & Safety Level 2 – Course:
The second level includes understanding and practice in food safety; it is best for small or medium scale businesses.
Level 2 discusses how baking food at home can legally be sold and is safe for people to eat. The level 2 certificate will cover all legal obligations. The level 2 good hygiene course covers:
Good food hygiene;

Regulations underpinning food safety

The agencies involved with ongoing management;

Assessing and managing food safety risks;

Food storage and preservation methods;

Good personal hygiene;

Effective pest control;

Implement effective cleaning methods;

Legal and food safety requirements for premises;

Food safety management systems, including HACCP;
Food Hygiene & Safety Level 3 – Course:
It is the final level of training suited toward large-scale or commercial providers and caterers, not really required for Home Baking. The Level 3 Food Hygiene course covers:
the role in the supervision of food handlers.

Understanding prevention methods for food-borne illness

Developing and maintaining an effective HACCP system

Controlling contamination by safe temperatures and storage
How can I get Food hygiene training?
The simplest, best value and most convenient way is via an online training provider.
Do I need to display my licence?
Each council has its own rules with respect to displaying the licence. Usually, the council will require you to show your approved status on the packaging.
What is the Food hygiene rating scheme?
Once you have completed registering, your local authority will inspect your premises. After inspection, you will be given a Food Hygiene Rating between 1 and 5. One being the lowest and five being the highest. More information is available here.
How to Handle food safely, the basics
Cleaning:
Personal hygiene is essential for food handling.

Wash your hands frequently or use a sanitiser.
Chilling:
Food can be prepared in advance and frozen.

Always defrost food entirely before handling it.

Do not use defrosted food repeatedly.

Leftover defrosted food should be discarded.
Cooking:
Make sure to cook food properly before serving.
Cross-contamination:
Make sure food counters and utensils are appropriately sanitized to avoid cross-contamination.

Always wash hands after handling raw food to avoid cross-contamination.
Did you know different coloured chopping boards are recommended to prevent cross-contamination? Here's a quick guide to chopping boards.
Expiry dates:
All food that is stored should be labeled with an expiry date.

Never use food past the expiry date.
Making and transporting cakes:
Proper packaging is essential, so food is not contaminated at any time.

If an item uses fresh cream, it's better to keep it cool.

Seal your product after preparation before handing it over or dispatching them.
Label the packaging:
When handling cake, wear gloves.

To transport, make sure the delivery car is clean.

To avoid the box from slipping, place a non-slip mat.

Do carry a repair kit to redecorate if any touching up is needed.
Business Insurance
Once registration is completed; it is best to get your business insured. The insurance company will then cover any mishaps or damages. There are different kinds of insurance available. You can choose the one which best fits your needs and budget.
A really useful guide to setting up a business for baking cakes and supplying from home has been produced by some local authorities.
It's one thing to binge-watch episodes of the Great British Bake-Off and be the recognized champion of every local bake sale.
It's quite another thing to decide that you want to turn your love of baking into a career.
Are you thinking about making the leap?
Whether you're an amateur baker who wants to go pro, or a total novice who's just testing the waters, here's what it takes to become a professional baker.
Table of Contents
Five Steps to Becoming a Baker
So you're wondering how to become a baker? Here's a step-by-step process that has worked for many.
1. Get Your High School Diploma or Equivalent
There are no formal education requirements to becoming a baker. But if you plan to go to baking school, you'll need to be at least 16 years old and have your high school diploma or equivalent first.
2. Learn the Baking Basics at Baking & Pastry School
All bakers have to start at the beginning. In baking and pastry school, you can start by getting introduced to baking fundamentals, which you can then build on for the rest of your career. This education can prepare students for their first jobs in the industry.
Baking is a scientific art, combining chemistry with design to create something both delicious and beautiful. Baking school teaches students not only how to bake a loaf of bread, but why flour, salt, water, and yeast turn into bread when heat is applied.
The Difference Between a Baker and a Pastry Chef
Baking and pastry are often taught together, but the job of a pastry chef is not necessarily the same as that of a baker.
Pastry chefs are usually responsible for desserts of all types, like custards, ice cream, French pastries, chocolates, and more. They could work in a bakery or in the pastry department in a restaurant.
Bakers specializes in baked goods like bread, pies, rolls, cakes, pastries, donuts, and buns. They generally don't venture out into plated desserts. Bakers may work in bakeries or restaurants, especially if they serve breakfast or homemade bread.
"The knowledge from Escoffier has given me the skills and confidence not only in my baking, but to take my baking and creations to the next level."*
Trista Besecker, Online Baking and Pastry Graduate
We'll discuss what else you can learn in baking and pastry school a little later in this article.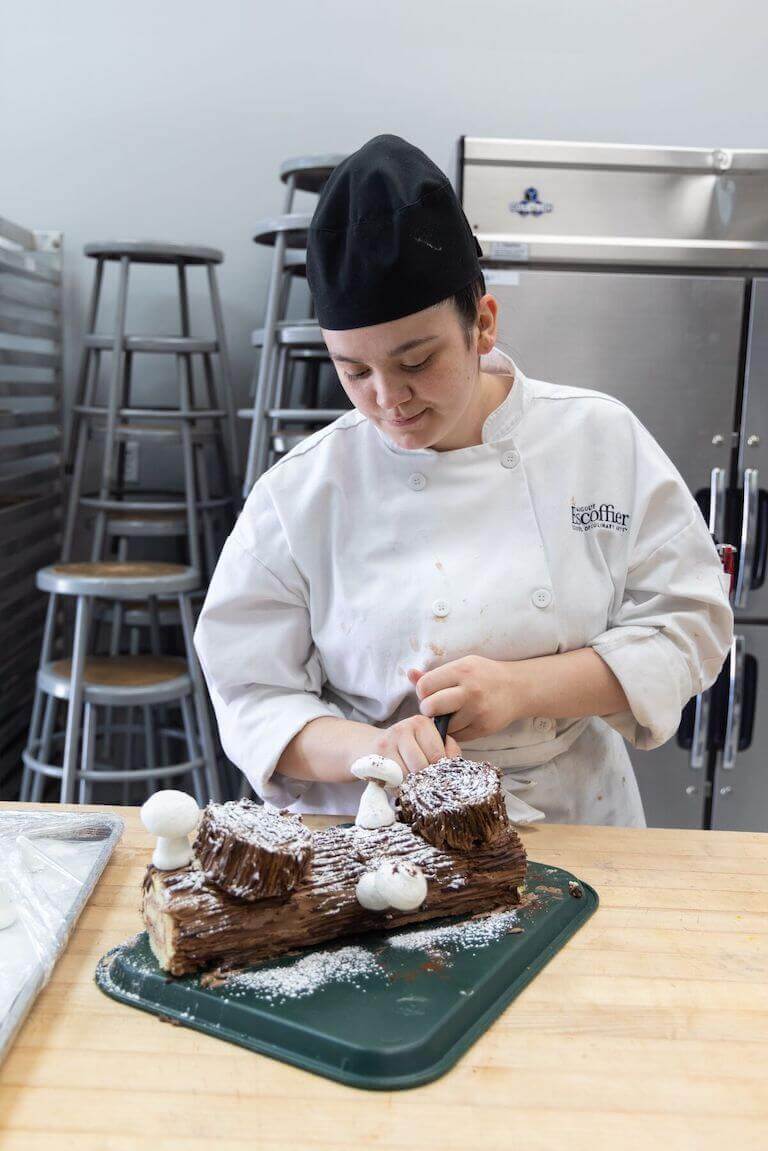 3. Get Your First Baking Job or Apprenticeship
After completing your baking program, it's time to head out into the workforce. At Escoffier, all graduates must complete one or two industry externships before they receive their degrees or diplomas. So for our students, that first job could be part of their education experience. In fact, for some students externships have turned into full-time employment.
Bakeries don't always have consistent job titles, but many entry-level positions fall under the umbrella of baker's assistant or associate. These jobs usually include anything necessary to make the baker's job easier, like stocking ingredients, cleaning, kneading dough, preparing fillings, and possibly helping customers. They may also make fillings and icings for cookies and cakes, and do some of the more basic baking.
Your first job in a bakery is where you can start to discover what the life of a baker is really like.
4. Consider Bakery Certifications
While they're not a requirement for becoming a successful baker, some of the best in the industry choose to pursue additional certifications as they progress through their careers.
Respected industry group Retail Bakers of America (RBA) offers prestigious certifications to bakers who have enough experience and can prove their baking skills through rigorous practical exams. These titles may increase your earning potential, as they prove that you continue to improve your craft and are committed to growth and learning.
Certified Journey Baker or Certified Journey Decorator
These introductory certifications are for those early in their careers who assist in the production of baked goods for commercial bakeries. They must have at least 2,000 hours of experience, or a combination of experience and education.
Certified Baker or Certified Decorator
These more advanced certifications are for those who are further into their careers and have a higher degree of responsibility in the bakery. They must have at least 4 years of experience or a Journey certification plus 3 years of experience.
Certified Master Baker
This is the highest level of bakery certification from the RBA, and it's for expert bakers who also manage the output of others. This certification has extensive education requirements, plus 10 years of experience or a Certified Baker designation and 3 years of additional experience.
All of these certifications also have associated tests. Escoffier Chef Instructor and Certified Master Baker Colette Christian recalls her two-day exam. "It's 16 hours of baking," she said, "with the judge literally standing right over you. It's not like you present them with four Danishes. You present 32 Danish pastries, and they weigh every single one of them. And you can't be off, everything has to be perfect."
"I pursued certifications because I always wanted to be taken seriously and to have a credible voice. I didn't want to be deniable."*
Colette Christian, Escoffier Chef Instructor and Certified Master Baker
5. Practice and Improve Over Time
The journey doesn't end once you've become a baker! There's a whole world of baking styles out there, and there's always more to learn.
Bakers spend years honing their skills, reaching higher levels of consistency and excellence over time. It's not enough to make one perfect batch of macarons. You must be able to make batch after batch after batch, all uniform in flavor, shape, and size.
Baking is an exercise in consistency, and it takes time to get it right.
What Can You Learn in Baking & Pastry School?
Different programs include different courses, but here are some of the skills you may learn in baking school at Escoffier.
Baking Basics
Cooking programs typically start with safety and sanitation so students can avoid any cross-contamination or food-borne illness. The curriculum may cover the concept of mise en place, keeping workstations clean and organized, and prepping all ingredients and tools before they're needed.
Baking math is another important skill, so bakers can accurately convert recipes to smaller or larger yields as needed. They may explore multiple methods for making and mixing doughs, and prepare custards, dessert sauces, and pâte à choux.
Plus, they can dive into the foundations of bread, exploring the right temperature for starters, pre-ferments, and various doughs for a variety of breads and rolls.
"Since much of baking is really chemistry, our Chef Instructors look at the finished product's texture, structure, and especially the crumb, to make sure the ingredients were measured correctly and the products baked at the ideal temperatures and time. While flavor is important, it's the most subjective part of baking. And ultimately, if the 'chemistry' of the baked product is off, so will be the flavor."*
Anne Lanute, Escoffier Baking and Pastry Arts Executive Chef
Advanced Baking
Building on the basics, students may then move on to more advanced pastry skills. They can practice cake design and decorating, working on fine piping and icing decorations. They can be introduced to new trends in desserts and plating to keep their dishes looking modern and fresh.
They could branch out into confiserie as well. These additional dessert staples like chocolate, sugar confections, fruit desserts, and frozen desserts may come up in future careers.
Foodservice & Business
Beyond the baking, there's more to cover to help you become a well-rounded baker. Proper menu planning can help to create a profitable, attractive menu, while cost control helps future bakers to properly price their baked goods accounting for food costs, labor costs, and inventory management.
Coursework in business planning, management, and business ethics can help students to become leaders in their future bakeries.
"My excellent baking education and the empowering and supportive chef educators in my program are ultimately what have given me the confidence to reach for the next level. My teachers encouraged me to create the opportunities I could not otherwise find. I am so grateful for my education at Escoffier and all the doors it has opened for this next chapter of my life."*
Monica Paredes, Austin Baking and Pastry Arts Graduate
What Qualifications Do You Need to Become a Baker?
Like all of the culinary arts, there are no industry-wide requirements to become a baker. Some individual bakeries may require a baking and pastry education. Others will only hire those with a certain amount of experience.
In any new position, there is an element of training, so you can learn the recipes and procedures unique to that employer. But bringing universal skills – like food safety and sanitation, baking math, the foundations of bread, and frosting/piping – with you to the job can make you a more attractive candidate.
A degree or diploma from baking & pastry school doesn't exclude you from an applicant pool, but it has the potential to really benefit you.
How Long Does It Take to Become a Baker?
Everyone's path to the role of baker will look a little different. Some find that it can take several years to get out of the "apprentice" or assistant stage and into the position of a baker.
By attending a baking and pastry program, it's possible to reduce the amount of time necessary to take that next step. After all, baking school graduates may already be equipped with sanitation knowledge, baking math, and many other entry-level skills that those without an education have to learn on the job.
The Job Outlook for Bakers Is Good!
The market for bakers is expected to grow 10% between 2020 and 2030 according to the US Bureau of Labor Statistics, which is about on par with the national average for growth.
But there will be the need for many more bakers than that. Some existing bakers will leave the industry during those years, either due to retirement or changing careers. The U.S BLS estimates that there will be over 28,000 baker positions to be filled each year between now and 2030, between new roles and replacing those who separate from the industry.
Are You Ready to Rise to the Challenge?
The baker's life is one of precision and attention to detail. It's a daily dance of perfectly baked bread, evenly-sized macarons, and show-stopping cakes.
If you love to focus on tiny details—weighing the dough for each individual cookie, making temperature adjustments based on your altitude, and knowing by feel whether a dough is too dry or too sticky—then you may have the makings of a baker.
Want to find out? Contact our Admissions Department to discuss what you can learn in baking and pastry school, and get closer to checking your baking education off your list!
*Information may not reflect every student's experience. Results and outcomes may be based on several factors, such as geographical region or previous experience.
Subscribe to Blog
Related Articles
Master bakers are experienced baking professionals with the ability to create high quality baked goods and manage a full-line independent or in-store bakery. They are trained in culinary arts, sanitation principles, management and retail sales. Before you can call yourself a Certified Master Baker (CMB), you must attain the proper education and work experience to be certified by the Retail Bakers of America, or RBA, a not-for-profit trade association.
Master Baker Career Path
Most bakers start out in an apprentice program or a position that provides on-the-job training at a commercial or retail bakery. An example of a commercial bakery is a facility that mass produces breads and pastries. Retail baking establishments include retail bakeries, grocery stores and specialty shops. As a bakery apprentice or trainee, you learn how to bake, decorate baked goods, operate equipment and handle foods safely.
With experience, you might take on more complex tasks and even begin to supervise others in the kitchen. The Bureau of Labor Statistics, or BLS, indicates that certified master bakers must have at least eight years of certified commercial/retail baking experience to apply for master baker status. Ten years is required to apply for certification if the applicant did not rise through the ranks staring with Certified Journeyman Baker (CJB) credentials, according to RBA.
Master Baker Requirements
The Retail Bakers of America determines minimum education requirements for Certified Master Bakers. According to RBA rules, bakers must complete at least 30 hours of sanitation coursework and 30 hours of professional development training to be eligible for CMB certification. The sanitation coursework should cover basic sanitation principles and be offered by a school, government agency or association. The professional development training may include courses, seminars or workshops with a focus on bakery management, bakery production or management and supervision.
Master Baker Certification Process
Once you have obtained the required eight years of work experience and 60 hours of education, you must apply for certification by contacting the RBA. It will request your academic record and a chronological list of every baking and culinary job you have had throughout your professional career.
Your academic record should include a list of baking degrees, certificates, diplomas, courses, workshops, seminars or training programs you have completed. Your chronological list of jobs should include details such as the names and addresses of your employers, your job titles and duties, the number of months/years on the jobs, and your start and end dates.
Master Baker Exams
The RBA will verify your application information and upgrade you to candidate status if all of the information checks out. As a candidate, you have two years to complete and pass two required tests: a written exam and a practical exam. The written exam tests your knowledge of bakery science and sanitation.
The practical exam is a two-day test of your baking skills. You will be asked to prepare and decorate several bakery products. Your creation and presentation skills will be judged by RBA representatives. You must get a passing score of 75 percent on both exams to officially earn the CMB designation.
The popularity of home baking continues to rise like a Mary Berry sponge cake, as local community fêtes, charitable events and TV shows all inspire us to pick up a whisk and crack an egg or two. But the questions remain- can I sell cakes from home, and do I need to gain a food hygiene certificate before I can begin? Let's take a look!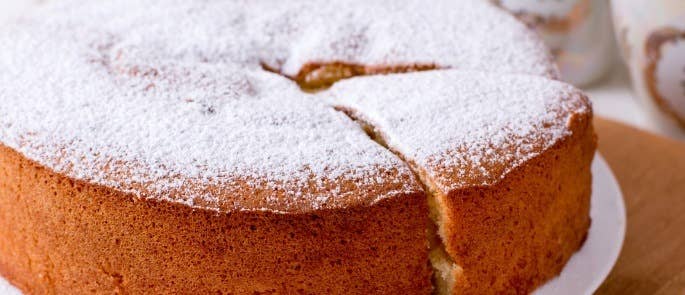 ---
Can I Sell Cakes from My Own Home?
In short, yes you can. However, if you decide to do this as a business, you will need to meet certain requirements as ultimately the public – your customers – need to be kept safe from any potential harm.
Register your business with your Local Authority.
Take the relevant

training for food hygiene

at home.
Prepare your home kitchen for a visit from the Environmental Health Officer (EHO). See guidance on how to prepare for this visit

here

.
Understand and implement your due diligence and HACCP
Understand the regulations around food allergens and food labelling, and implement these.
Complete a practical assessment of your kitchen as well as the set-up of how you would store ingredients and prepare your goods to make sure you are safe to work in it.
---
---
However, there are other people who simply want to bake yummy treats to raise money for a good cause, such as bake sales, summer fairs or charity events.
For these one-off bakers, there is no need to register as a business or have an EHO inspection.
You do, however, need to be aware of allergens and practice good food hygiene in your kitchen, as these will directly impact on the people who eat your delicious cakes.
---
Do I Need a Food Hygiene Certificate for Home Baking?
Whether you register as a business or just bake cakes for fun, any food you produce must comply with EU food law and be safe to eat.
The legal requirement for food businesses is that – "all food handlers should be instructed/trained in food hygiene matters commensurate with their work activity." Achieving a suitable certification in food hygiene will meet this requirement, and ensure that you have good knowledge of the best practices when baking at home.
If you only plan to occasionally bake your cakes on a small scale or ad-hoc basis, you don't need to register as a business, and so you don't legally need to have a food hygiene certificate or provide information on allergens.
You do, however, have to make sure you handle food safely and so you may feel taking a training course would be beneficial to you. It is also recommended by the Food Standards Agency that you communicate any allergen ingredients in your cakes to your customers, such as flour containing gluten.
Furthermore, having food hygiene training will help with your due diligence – which is the ability to prove you have done everything reasonably possible to prevent food safety breaches. If you do have a home visit by an EHO, they will want to see that you have a food safety system in place, and that you have the relevant knowledge to prepare food safely. Having a food training certificate is a good way of evidencing this.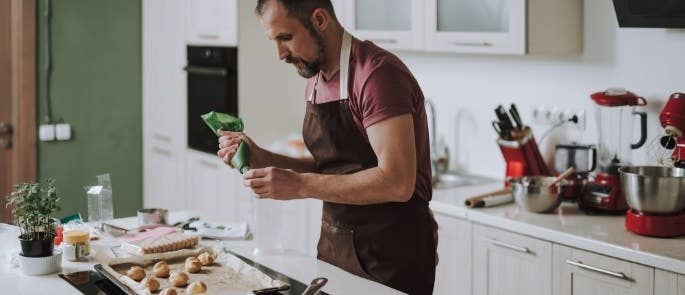 ---
Which Level of Training is Right for Me?
It's difficult to know which level of training you need to do to be covered for your home baking activities. Take a look at the different levels of training we offer to help you decide which one is right for you:
Level 1 Food Hygiene & Safety Certificate – This course is designed for those who work where food is handled, but who are not directly involved in the preparation or handling of it. It is an introductory level training course which aims to give awareness of the basic principles of food hygiene. This course would be suitable for:
Delivery drivers.
Packers.
Those working on a stall at a village fete.
Level 2 Food Hygiene & Safety Certificate – This course is offered in three versions: catering, retail or manufacturing. The one you should take depends on your specific environment, but most home businesses would take the Level 2 Food Hygiene & Safety for Catering version. They each cover the same level of food safety principles and meet UK and EU legal requirements, but are tailored to each environment. A Level 2 Food Hygiene & Safety course will help anyone who handles, prepares or serves food. This could be:
People who make celebration cakes from home.
Those running a catering business.
People who start a food truck business.
Those selling cakes and treats from a market stall.
Level 3 Supervising Food Safety – This course is our most advanced, and is aimed at anyone who is a manager or supervisor in a food business. It would be suitable for anyone who has started a food business from home which has grown. They may now employ additional people to help run the business and may also be considering moving premises to continue their expansion.
---
What Other Training Should I Consider?
In addition to Food Hygiene and Safety training, you may want to consider a HACCP training course. HACCP stands for Hazard Analysis and Critical Control Point and is a food safety system that is essential for any successful food business. Implementing a HACCP system in your home business will show your commitment to food safety, and can help you provide evidence in a due diligence case if necessary.
Food Allergen Awareness would also be useful training, as you should be able to provide information of ingredients, including any allergens that might be in any of your products.
Our Starting a Home Food Business course would be beneficial to any individual who wants to start a food business from home. It outlines the steps you need to take to be legally compliant, the importance of safe food handling practices in your kitchen, how to write your business plan and how to get your products to your customers.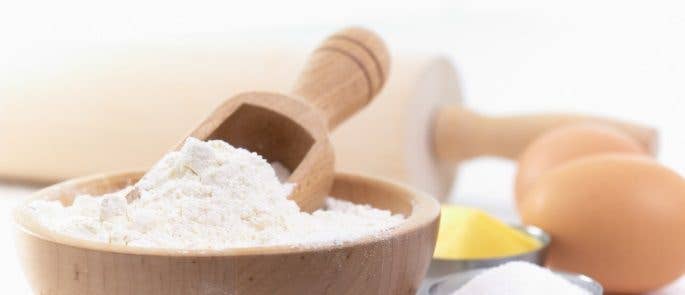 By doing your training online, it will only take a matter of hours, saving you valuable time. Furthermore, when you finish your training and assessment you can download your certificate right away. We will prepare your hard copy and post it the next working day for you to proudly display alongside your baked goods. You can also complete your online training from home, or anywhere you have an internet connection – saving you time to get back to baking!
---
We hope you have found the information here useful but if you become stuck, or have any questions at all, our learner support team is on hand to help you through.
---
What To Read Next: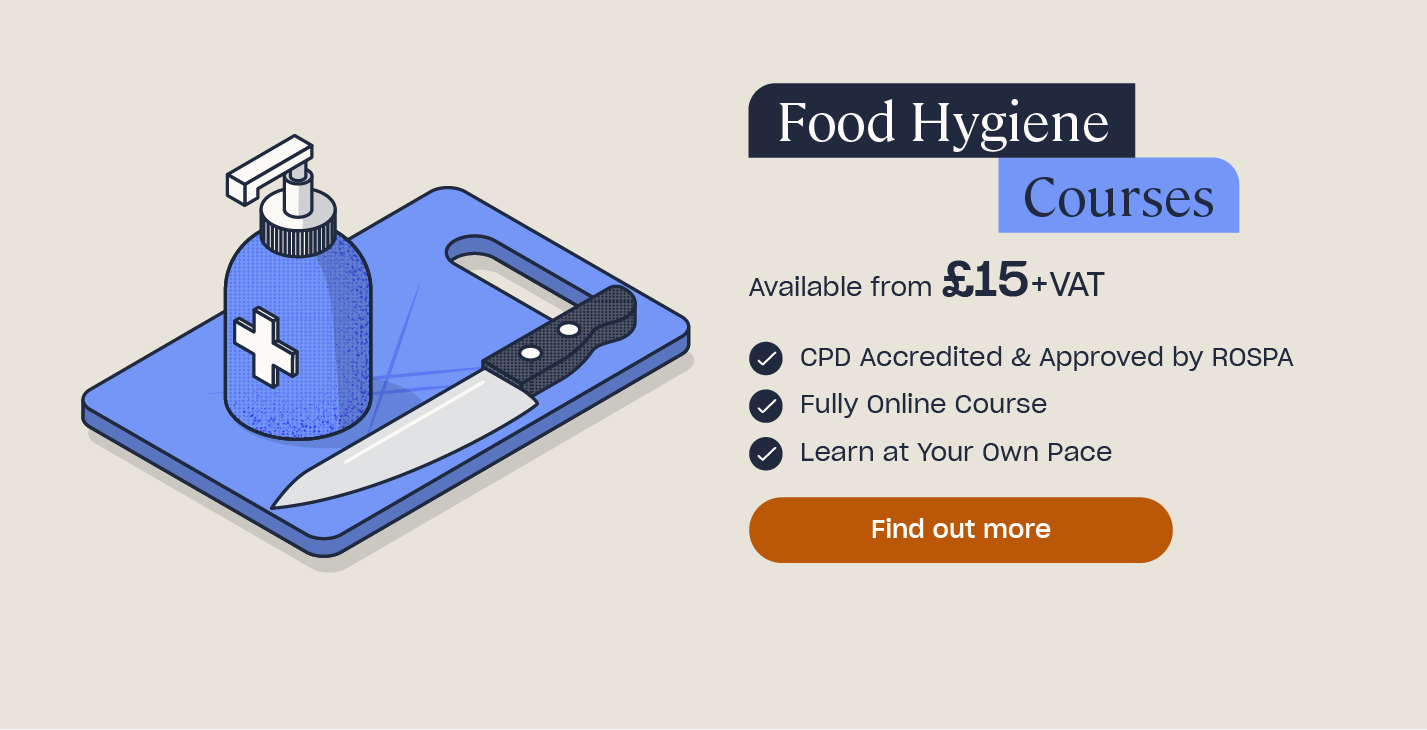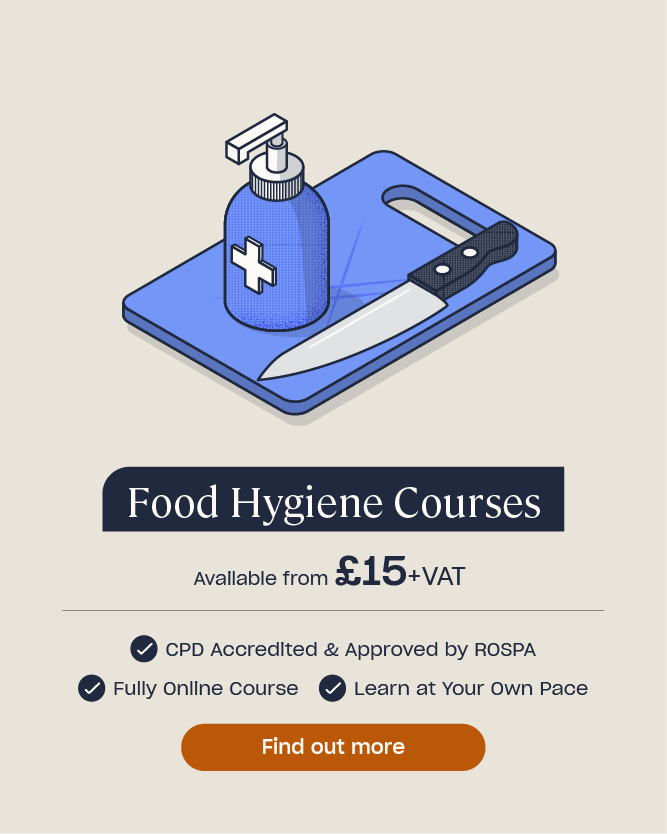 All You Need To Know About Being A Baker
You want to become a baker but are still not sure whether this profession is the right career choice for you or not?
Not only will I show you how much you can make as a baker, but I will also talk about job security, job satisfaction, career prospects, educational requirements and much more.
After reading this article, you will have a much better idea of what working as a baker really looks like and what you should expect from this job so that you can better decide whether you still want to become a baker or rather want to go for a different career instead.
Without further ado, let's get right into it!
What does a Baker do?
Bakers produce bread, buns, pastries and many other delicious baked goods.
They make sure that we can eat healthy and tasty things for breakfast and also make sure that those baked goods meet high nutritional and hygienic requirements.
Duties of a Baker
Production of high-quality pastries, bread and other baked goods
Making sure that hygienic requirements are met
Cleaning up of the workplace
Creation of new recipes
Communication with clients
Promotion of baked goods
Selling baked goods to clients
Planning of volumes
Making sure that resources are used as efficiently as possible
Working on strategic business decisions
Making sure that legal requirements are met
Building an online presence in our digital world
What a Typical Day of a Baker looks like?
Bakers get up pretty early in the morning.
They usually start their workday between 2 and 4 a.m. since they have a lot to prepare and hungry customers will come to your bakery as early as 6 a.m.
After you get to your workplace, you will get a short briefing from your boss on what you have to prepare that day.
After that, you will go to work and produce delicious baked goods on a large scale.
You also always have to stay focused since mistakes on your side can lead to a huge waste of resources and also to big economic damage for the bakery you work for.
You will prepare those baked goods for many hours until you will finally quit your shift between 1 and 3 p.m.
Of course, if you don't work as an employed baker but own a bakery, you will often be in your bakery for much longer.
However, in such a case, you will also get to work much later since you will not actually produce baked goods but rather manage your bakery and supervise your employees and all the processes related to it.
Baker Salary 2023
Baker salary brackets 2023
Baker salary 2023 by expert level
Baker salary by state 2023 (average)
Job Security for Bakers
Bakers have decent job security.
While barriers to entry are rather low and many people out there can do this job, you will still not have to worry about losing your job since not that many people want to work as a baker anymore.
Hence, even if you lose your job, chances are that you will find a new one pretty soon.
Future Job Prospects for Bakers
Job prospects for bakers may get worse in the future since machines get smarter every day and due to machine learning and artificial intelligence, many bakers may be replaced by those intelligent machines in the near future and may no longer find a job in this industry.
Working Hours of Bakers
Bakers don't work a 9 to 5 job. Instead, they have to get up pretty early in the morning and have to start working between 2 and 4 a.m and will quit their shift between 1 and 3 p.m. most of the time.
Hence, make sure that you are willing to work those exotic hours before becoming a baker.
Job Satisfaction of Bakers
Bakers don't report great satisfaction with what they are doing for a living.
In fact, many bakers are disappointed and not satisfied with their working conditions and their salaries and many of them therefore think about quitting their jobs and doing something else.
Promotion Opportunities of Bakers
Bakers don't have great promotion opportunities.
Instead of climbing the corporate ladder like in many office jobs out there, you as a baker will do the same job for many years or even decades and this can be really frustrating in the long run.
Career Levels of Bakers
Junior baker
Senior baker
Senior baker with personnel and/or budget responsibility
Manager of a bakery
Owner of a bakery
Fields and Types of Bakers
Bagel makers
Pastry makers
Bread bakers
Pie makers
Dough makers
Production bakers
Retail bakers
Commercial bakers
Non-profit bakers
Educational Requirements for Bakers
Bakers don't need to go to college to get a fancy degree.
Instead, finishing high school will often be enough to start an apprenticeship in the baking industry.
In fact, passion and talent for baking is much more important to succeed as a baker compared to just looking good on paper.
How to become a Baker
Inform yourself about the

advantages and disadvantages of being a baker

Get good grades in school to make yourself interesting
Produce baked goods at home to get some experience
Work as an intern in a bakery
Stay in touch with your colleagues
Apply for jobs in regional bakeries

Prepare well for job interviews

Sign an employment contract with your favorite bakery
Do your work as best as possible to become a good baker
Character Traits you need for Working as a Baker
Passion for baking
You should have a good taste
You should be creative to invent new recipes
Willingness to work in a hands-on manner
You should have good organizational skills
Good multitasking skills can help you during stressful periods
You should be friendly so that clients come back to your bakery
You should be open to new things to stay competitive in the long run
Attention to detail helps you stand out from the crowd
Willingness to get up early in the morning
Hard Skills for Being a Baker
Good knowledge of how to prepare delicious baked goods
Good knowledge about legal and regulatory aspects
Knowledge about hygienic requirements
Good physical condition since you will have to do exhausting work
Good business skills help you grow your bakery business
Good people skills help you manage employees
You should know how to promote your products
Digital skills help you scale your business
Knowledge about tax-related issues can help as well
Soft Skills for Being a Baker
Good time management skills
You should have good communication skills and be friendly to clients
Composure under pressure
Willingness to work in a rather exhausting environment
You should trust in yourself
You should be open to feedback from your customers
Good people skills
Passion and dedication for producing the best baked goods
You should be able to organize yourself well
Exit Options for Bakers
Bakers don't have great exit options.
Once you start a career in the baking industry, it is pretty hard to get out of it and to do something completely different.
Thus, before becoming a baker, make sure that this is what you really want to do for quite a long time.
Baker – Similar Careers
Pastry chef

Caterer

Chef

Counter worker
Food processing worker
Food service worker
Buying agent for bakeries
Bakery manager

Butcher