Show reviews that mention
This review is the subjective opinion of a Tripadvisor member and not of Tripadvisor LLC. Tripadvisor performs checks on reviews.
Small unassuming Cafe on Ventor Avenue, Ventnor, NJ with fantastic food, served promptly. We had the French Toast, Egg with sausage and home fries and sausage in gravy with biscuits. All delicious.
The food is excellent. Great breakfast place. Just come there with some patience. This past weekend was a mess for them with lack of staff Hopefully this is an isolated problem.
We have been here quite a few times. They have great food. The corn muffins are becoming an addiction. We also took home Jewish Apple cake, yum. But the best coffee in town is what makes it above the rest.
Have been here many times over the last few years. Have never been disappointed. Food is always fresh and well presented. Bakery items are fresh made and delicious.
This is my favorite breakfast place. Nothing fancy, but good food for a good price. You always get to see Agnes' smiling face behind the counter.
"This is a great creamy stove top version of rice pudding. I like it while it's still warm, but it's great cold too."
Ingredients
cup rice
cups water
teaspoon salt
tablespoons butter
cups milk
cup sugar
teaspoon vanilla
cup raisins (optional)
Directions
Combine rice, water, salt, and butter in a pan.
Cover and simmer for 15 minutes.
At the same time, heat the milk to scalding.
Stir hot milk into rice, add raisins if using, cover, and simmer 15 more minutes.
Beat eggs and sugar together.
Add some of the hot mixture to them, stirring constantly.
Return egg mixture to rice mixture and cook 5 minutes, stirring constantly.
It should start to bubble.
Pour into a bowl.
Add the vanilla.
Cool.
Questions & Replies
see 24 more reviews
Tweaks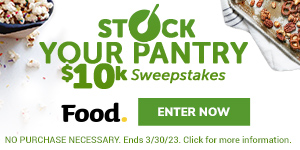 The tea was a case where I have a hard time separating my own bad decisions, my cooking equipment, and the recipes themselves. But I'm pretty sure the former two are more responsible for the non-optimal results.
I ended up making an orange-almond flourless cake, a lemon-blueberry tart, a ricotta-chocolate tart, a pecan pie tart, and a version of a pissaladiere—caramelized onions on baked dough, usually with tomatoes and olives.
Bad decision here was just making too much—too many preps to attend to thoughtfully, and it had me feeling frazzled as I worked. I tend to do this if I'm trying out a book that I haven't ever used, but also if I'm setting a table that is supposed to involve sampling from a set of things. It isn't really the tea I'd serve if I were not working from a cookbook: my ideal mix of savory and sweet at a tea includes some kind of curry tea sandwich, for example.
Afterwards, I remembered: no matter how much you butter or coat these babies, whatever you cook in them sticks. I think I've done that four times with them and then stuck them away in some forgotten corner in disgust. I've owned them for about thirty-five years, which is just long enough to take them out about once a decade and fail again. Not this time: the cookbook survives but these pans must die.
The orange-almond cake I simply undercooked by about five minutes, so a few didn't make it out of the (works just fine) muffin tin I used, but others did well. I probably should have made a pizza or savory tart dough for the pissaladiere, which tasted great but which was underserved a bit by the puff pastry I put it on. (I should probably have adapted it by enclosing the onions and tomatoes inside puff pastry, as a filling. Easier to eat and the pastry would have cooked better. The pecan pie was good, though—the recipe relied on maple syrup for its sweetness, which worked well.
I mentioned a while back that Eric Lach's January 14th investigation of Lamor Whitehead, an associate of New York mayor Eric Adams, had me thinking a lot. Lach's reporting is careful and thorough, so part of my own engagement was simply respect for this kind of long-form work. It's the main reason I subscribe to the New Yorker: right now they're the best out there in this respect, publishing work that has more craft and intelligence and purpose than any American newspaper and that isn't just hunting for clicks or provocation the way that the Atlantic and other surviving magazines focused on public affairs often seem to be.
But I struggled too against my own first reaction, which is to reinforce a feeling I already have about Adams, which is that he's got a lot of dubious associations and ethical blindspots. Why do I struggle with that conclusion, considering that it seems indisputably true? Whitehead is not the first person with serious issues of criminal or ethical misconduct to be closely tied to Adams.
I suppose it is because I often do a certain amount of "whataboutery" in my own mind, to my own thoughts. The complaint against whataboutery in social media has become so generalized that it represents a form of fallacious distraction in its own right. E.g., sometimes you have got to think comparatively and situationally at the same time about a critique you have of a public figure, where to complain you have to ask yourself if you're being honest and consistent about the problem you see—and whether the information that has triggered your critique comes to you in a consistent way. It's not whataboutery to calibrate through comparison in a rigorous and self-reflective way—it only is when you're insincerely trying to get somebody to stop looking at a flagrant transgression by someone in your own political camp by pointing to something far less flagrant elsewhere.
So in this case, I ask myself: how much of Adams is just the way that municipal politics works in the United States now? For that matter, how it has worked in more machine-dominated political eras in the recent past? Is there any mayor of a large American city who doesn't have these kinds of entanglements with dubious businessmen, flawed community leaders and disappointing mentees? Who represents the gold standard that I'd prefer, and if they exist, how did they get into office (and govern) so immaculately?
And the other question I ask myself is whether I pay more attention—and reach conclusions more quickly—if the mayor or local leader is Black. More to the point, I wonder if it is easier for reporters to investigate dubious connections for Black leaders. And if so, whether that isn't exactly what motivates Adams to refuse to get people like Lamor Whitehead out of his world, because he knows that the white establishment makes demands of Black leaders that it doesn't make of white leaders? Lach's reporting suggests that this is part of it: Whitehead is a kind of 'fuck you' to the white establishment, an icon of Adams' refusal to do what he's supposed to do.
In the end, I suppose I'm where I sort of took Lach to be, which is wondering why Adams isn't at least more careful for the sake of his supporters. That is the easiest thing to think about a politician who is being at the very least careless about their actions and associations: that they're not respecting the fact that they are someone that other people rely upon and that they are standing in for whole communities of people. That's what being public means. If you want to value friendships and associations more than appearances and ethical norms, don't become a public figure.
I also wrestled a bit with a similar feeling on reading another New Yorker piece over the weekend, this one about the philosopher Agnes Callar
I hadn't ever come across Callard's work before, despite the fact that the article lays out her fairly public profile as a philosopher and intellectual. The essay is an exploration of Callard's marriages, which she has made an explicit subject of her own philosophical inquiry—indeed, the article frames one of those marriages as something of a philosophical experiment on her part.
What I wanted to check in myself is the instant inclination to judge Callard negatively in a variety of ways, because I think in general in profiles of married intellectuals and artists it is very easy to see misbehavior by women as more blameworthy as than men. (I think that even many women feel that way fall into that feeling.) I was reminded a bit of reading a recent review of the new book Lives of the Wives as well as Phyllis Rose's Five Victorian Marriages, mentioned by the reviewer: in the history of notable literary and scholarly marriages, awful behavior by husbands is by far the dominant trend.
But it's also not as if Callard has behaved badly in that judgment-inviting way. Or not exactly. And yet I read the article with a mixture of dread and incredulity. You fell in love with a graduate student in your seminar and he with you? You divorced your first husband even though you both agreed it was a good marriage with no problems (and two young children) in order to marry your new love because you convinced yourself that you were feeling real love for the first time and needed to respect and investigate that feeling? Your first husband eventually moved back in with you both and all three of you raised kids together (one by the new husband, two by the old)? You've given lectures about your marriage? You're sticking in the second marriage in part because you're working on getting your second husband to be more aspirational?
I read some of it aloud to my wife and daughter and my daughter's astute response was "Geez, if you want to be a poly, be a poly—just call it a throuple and be done with it." Except that's the thing: there's no hint of eros or passion in any of it, and not really of what I would think of as love—not of feeling. It's all thinking, all the way down.
I sometimes have joked—slightly earnestly—that it's interesting that moral philosophers don't often try to apply their own moral philosophy to their lives. But now that I've seen it, I take it back. Do Not Want.
I found it hard to precisely identify what I disliked about Callard's thinking in this article, beyond a certain kind of "oh great, this is exactly what people think about humanist intellectuals, that they're all brain and no common sense, so this isn't good for the brand at least". But the Cornell philosopher Kate Manne put it perfectly in an Substack essay titled, "Your Partner Is Not a Project". It's the unholy mix of "self-conscious value acquisition" and the treatment of other people and relationships with them as a canvas for such a project. (Mann ealso notes the WTF aspect of Callard envisioning herself as the first person to really investigate love in a focused philosophical way.) Like Manne, I start from the perspective that life is for living. It's not a project as such, even if I might aim to get better or do better in various ways over time. Maybe the unexamined life isn't worth living, but the over-examined one is just as bad.
TV Series page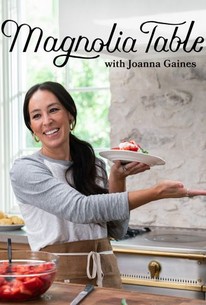 Episodes
Cast & Crew

Critic Reviews for Magnolia Table With Joanna Gaines
Dec 24, 2022Ummm. It's a bit like watching wallpaper paste dry! I think Chip is what made their other adventure interesting. BORING!
Nov 26, 2022Sorry but its too slow. I can't watch it.
Jan 06, 2022Turned it off in 20 minutes. Trying to be to silly. No point in this first issue of magnolia channel. Wasted my time. Nothing like older shows even though Chip tried ti be funny in them.
Dec 18, 2021Horrible! Painful to watch. Stick to what works best to you, decorating ideas.
Aug 12, 2021The show and Joanna are both painful to watch!
Jun 17, 2021I am disturbed with her hair hanging over the food all the time gross and distracting. Cooking skills are just average.
Disclaimer: Our site uses demographic data, email opt-ins, display advertising, and affiliate links. Please check out our Terms and Conditions. Pricing, operating hours, or menus may have changed since our initial visit and may not be reflected in subsequent updates. Please confirm these directly with any business or attraction prior to visiting.
Cafe Agnes does not appear to be operating. The chef now runs Duo's Taqueria in East Liberty and periodically sells pupusas there for pop-ups.
If you frequent farmer's markets in Pittsburgh, chances are you've seen Cafe Agnes' booth – it's usually the one with a really long line. Having opened in the spring of 2019, Cafe Agnes quickly gained a reputation over the summer for serving up delicious Salvadorian pupusas and tamales with both traditional and creative fillings.
Although they don't currently have a storefront, you can continue to order frozen pupusas and tamales in the off-season and cook them yourself at home!
Cook From Salvadorian Fare from Cafe Agnes
We had seen Cafe Agnes at many farmer's markets last summer but the timing never worked out for us to try them. So when we heard that they still offer pupusas and tamales to cook yourself at home during the winter, we jumped at the chance to order some.
Generally, three different types of pupusas and two different types of tamales are available. Pupusas come in packages of two while tamales are packages of five. Homemade salsas come with each, and curtido, a Salvadorian cabbage slaw, comes with the pupusas. Occasionally there are extras available like Salvadorian dessert quesadillas.
While we were familiar with tamales (masa dough steamed in a corn husk), we hadn't had pupusas before. They are a specialty of El Salavador and are basically little cakes or flatbreads made of corn flour and stuffed with meat or veggie fillings.
We ordered two different flavors of pupusas (hongos and chicharron), one type of tamale (pisques), and some sweet quesadillas.
The hongos pupusas were completely vegan and were stuffed with mushrooms, refried beans, and greens. The outside layer of the corn dough got nice and crispy after pan frying while the interior was full of creamy and garlicky refried beans, earthy mushrooms, and enough greens to make it feel healthy. Topping the pupusa with salsa verde or the smokey and slightly spicy salsa roja added another delicious dimension to the flavors. And let's not forget the curtido, a fermented purple cabbage slaw with a hint of sweetness and just the right amount of funk.
The pisques tamales were equally delicious. A rich, moist masa filling was studded with bits of sweet potato and black beans. The tamales were super rich tasting despite being vegetarian, and they were just a touch sweet from the sweet potatoes but not too much so.
Don't Forget a Salvadorian Quesadilla
For dessert we had the Salvadorian quesadillas which tasted freshly baked. The cake itself was sweet but it had parmesan cheese mixed in to give it a nice contrasting sweet/savory combination. The cakes were topped with sesame seeds for a satisfying crunch.
The ordering and delivery process all went smoothly, and we couldn't be happier with the whole experience and the delicious food as well! We were so excited to try Salvadorian food and we can't wait for farmer's market season to start again to enjoy their goodies more frequently.
Cafe Agnes sold at local farmers markets but does not appear to be operating anymore.