Listen to article
These baking quotes and sayings will put you in the mood to make a cake just because!
What is it about baking that you love?
I mean, there are many great aspects to baking.
Tell us your favorite baking quote in the comment section below.
Brunch is one of those like-it-or-loathe-it occasions. Two meals disguised as one, some might say, but it has its place. Pain perdu in French means lost bread, which at first seems a little jumbled in translation, but really it is fitting, as it is a dish best made with stale or day-old bread. Also known as French toast, it is perfect for a lazy weekend.
When I lived in France many years ago, I learned that French bread had a time limit and was best eaten fresh on the day it was made. This became cumbersome, as it meant daily trips to the boulangerie and also finding ways to use up crusts – a different life to the old sliced-pan version I was used to, but one I embraced.
Frugality is an art form, and using bread in desserts has been done for many centuries to prevent food waste. Treacle tart and bread and butter pudding are two examples. This week I am championing France in a hybrid of breakfast, brunch and dessert, using bread as a base and turning it into something fabulous with two of my favourite French classics: pain perdu and crème brûlée.
I'm using brioche, only for the fact that I love it; it is soft and milky and gorgeous in puddings. I don't tend to have bits of brioche left over to use in puddings, I will admit, and so I buy it (or make it) just for this dessert, but you really can use any bready thing that has gone past its freshest – slightly stale croissants also work well here. Stale bread soaks up the custard much better, and the result, once baked, is soft and soothing and full of beautiful flavour.
The real kicker here? I cut a slit in each of my brioche slices and stuff them with orange-scented cream cheese before soaking in a vanilla and orange liqueur-spiked mix of eggs and milk. Omit the liqueur if you like, but it adds a delicious citrusy note and makes for a special brunch or dessert, whichever time of day you choose to eat it.
The crème brûlée element comes after baking. Once the pain perdu comes out of the oven, light brown sugar is sprinkled on top and scorched (using a blowtorch or under the grill) until burnished. Once it cools, it turns into a crackled top providing crunch and texture once cut into.
Enjoy the bake warm from the oven and relish in a taste of France.
Recipe: Crème brûlée pain perdu bake
The truth of the matter is that baking is not my forté. Sweet cookery scares me, but I love it. I'm a truly impatient person, whose 'toxic trait' is being extremely hard on myself, and so spending a lot of time waiting to find out whether I've fucked something up or not is terrifying to me.
Lately though, I've been finding my sweet tooth is growing more and more fervent. I want to experiment with how far I can take that sweet tooth in the kitchen. So I'm chuffed to say that baking maestro Stroma heeded that call, and has brought us an Easter showstopper that brought me joy to recreate. I hope it does the same for you.
As you can see from my far-from-perfect recreation (above), as compared to Stroma's towering masterpiece (further above) – this bake is forgiving and delicious, no matter your baking skillset. I hope you will feel immense pride when you make it.
Meringue is a substance I have often dismissed as too sweet for my tastes, but Stroma's pistachio meringue brings a toasty nuttiness to the table that – paired with the tart rhubarb – has flipped my prejudice on its head. I mean – WOW – this cake is an almighty triumph. I hope you agree.
"This meringue stack can be adapted through the seasons: hazelnut and raspberry, almond and strawberry, walnut and apple! Pistachios are pricey, but you can sub them for almonds, or leave them out. The good thing about this recipe is you can do a lot of the prep in advance – the meringue and rhubarb can be cooked the day before construction.
You will need some sort of electric whisk – a mixer or an electric hand whisk works nicely. This bake is a great way to celebrate rhubarb season, and a nice fruity one to give you a break from all the Easter chocolate!"
BIG THANKS TO STROMA.
Baking equipment and items
Before you begin, make sure you have the right equipment and ingredients for the job. For baking, having a good oven with accurate temperature control is essential. You'll also need quality baking dishes such as cake pans and cookie sheets. For example, by going to this website, you can see why it's important to own a good set of measuring spoons and cups. Other essential items include scales to measure exact amounts of ingredients, measuring cups and spoons, thermometers to check doneness, timers to keep track of baking times, a rubber spatula to scrape down the bowl sides when mixing batter or dough, parchment paper for lining pans and avoiding sticking issues, cooling racks for hot baked goods like cakes and cookies, whisks (hand-held ones are great), wooden spoons for stirring batters or crusts over heat on the stovetop, etc.
Preparing your ingredients
Good preparation is key to the success of any baking project. Gather all your ingredients together before you start, measure and chop as needed, and make sure they are all at room temperature. Use quality ingredients such as butter, eggs, and fresh herbs for the best results. Once your ingredients are ready to go, preheat your oven and prepare your pans. Grease them with butter or oil if necessary and line them with parchment paper or aluminum foil for easy removal later. Make sure to read through the recipe carefully so that you know exactly how to mix everything together!
Baking techniques
As you work on perfecting your baking skills, there are a few techniques you will want to keep in mind. These techniques can help improve the taste and texture of your baked goods as well as make them look more professional. One technique is called creaming, which involves beating butter with sugar until light and fluffy. This process adds air to the mixture, creating a lighter product that has good volume when it bakes. Another important baking technique is "rubbing in" fat into dry ingredients like flour. This creates small pieces of fat throughout the mix and helps keep it from becoming too dense when it bakes.
Cooling and storing your creation
Once your baked goods have finished baking, remove them from the oven and let them cool on a wire rack. Place cakes directly onto the rack after they are removed from their pans. Allow cookies to cool slightly on the cookie sheet before transferring them to the cooling rack. Leave the bread in their pans for 10 minutes or so before transferring them to a cooling rack. Allow baked goods to fully cool until room temperature before storing. This can take anywhere from 15 minutes for cookies to an hour or more for thick-crusted bread and large cakes.
Finishing touches
No cake can be considered complete without a final touch before it is served. You can finish off your baking masterpiece with decorations such as fondant, frosting, or edible decorations like fresh fruit and whipped cream. Fondant is an icing-like substance made from sugar, shortening, and gelatin that can be rolled out and molded into shapes to create a solid decorative layer on top of the cake. To use fondant properly, knead it until smooth and pliable before rolling it out with a rolling pin on a lightly floured surface until about 1/4 inch thick.
Enjoy your creations
Baking like a professional can be intimidating at first, but with practice and patience, you'll be creating delicious treats for years to come. With the right tools, ingredients, techniques, and finishing touches, your baking projects are sure to impress everyone who tries them. So grab an apron, preheat the oven, and get ready to bake like a professional!
You May Also Like
2 ½ trimmed beef ribeye (or sirloin tip center) roast (trimmed beef ribeye (or sirloin tip center) roast )
1 bottle KC Masterpiece® Honey Teriyaki Marinade® (KC Masterpiece® Honey Teriyaki Marinade®)
1/2 cup dried cranberries (dried cranberries )
1/3 cup water (water)
1/4 cup chopped red onion (chopped red onion )
1/4 cup honey (honey)
Cook
While the meat is cooking, combine the remaining sauce, cranberries, water, red onion and honey in a medium-size saucepan. Bring mixture to a boil over high heat, then turn the heat down to low and simmer, uncovered, for 5 minutes until it starts to thicken.
When the roast is done, remove from the oven and let the meat rest for 15-20 minutes. Slice beef and drizzle with sauce.
Quotes about baking and cooking
29. "The biggest challenge of being a pastry chef is that, unlike other types of chefs, you can't throw things together at a farmer's market. When you're working with baking powder and a formula, you have to be exact. If not, things can go wrong." — Carla Hall
30. "I think baking's far easier than cooking, and because of that, it's more approachable." — Paul Hollywood
31. "I prefer cooking to baking. Baking, to me, is very precise, and it's about perfection." — Ree Drummond
32. "Baking is too precise for me. I cook with a pinch of this or that." — Eva Longoria
33. "Cooking involves a deadline and hungry people and ingredients that expire in a week. It's stressful. Cooking happens on the stove and on the clock. Baking happens with ingredients that last for months and come to life inside a warm oven. Baking is slow and leisurely." — Regina Bret
34. "Always bake in the center of the oven. A pan placed too close to the bottom of the oven will receive more heat radiating from the oven floor, baking it faster from the bottom. The reverse is true of something baked on the top rack. Always bake in the center for the most even baking and browning all around." — Claire Saffitz
35. "In baking, cooks need to understand ingredient ratios." — Sherry Yard
36. "If you don't have the confidence in baking, commit to making the recipe three times. The first two, do it exactly the way I've told you to make it. Twice. The first time you'll screw it up. The second time it will come out pretty good, and then the third time, make your adjustments." — Tom Douglas
38. "Baking is how you start kids at cooking in the kitchen. It's fun whether it's baking bread or cookies. With baking, you have to be exact when it comes to ingredients." — Sandra Lee
39. "Baking's meant to be done at home. It's meant to be a good time. It's not about, like, hoarding secrets. It's about sharing them." — Christina Tosi
For 5 days straight, you're gonna get
⭐An info-packed LIVE video where you'll learn game-changing pieces of business advice that I wished I learned sooner when building my bakery business. No gatekeeping here!
⭐A downloadable worksheet sent straight to your email with an action item for you to do ON THE SAME DAY. We're getting STRAIGHT to business!
⭐ Lifetime ACCESS to every video so you can re-watch anytime you feel stuck, unmotivated, or just need a little push to get you through the difficult seasons of business (and trust me, there will be LOTS of these)
And it's 100% FREE. ZERO strings attached!
I'M SO IN!
Praying for HELP,  praying for someone to lead me in the right direction, SOMEONE to tell me that I'm on the right track.
Maybe you're where I was back then.
Maybe you're looking for SOMEONE to show you the light at the end of the tunnel.
I created this 5-day training because I want to be that person for YOU. No gatekeeping, no hoarding secrets, because there's room for ALL OF US to win!
I'm sharing with you the 5 secrets successful entrepreneurs KNOW and apply to their businesses (that you should be doing too!)
No more second-guessing, overthinking, or wondering if you're on the right track.
After this 5-day training, you'll understand how you're operating your business so you can scale your business year after year.
And that's what we ALL want at the end of the day, am I right????
Mushroom Teriyaki Chicken Recipe
1 bottle KC Masterpiece® Honey Teriyaki Marinade® (KC Masterpiece® Honey Teriyaki Marinade®)
1½ lbs. boneless chicken breasts (boneless chicken breasts)
2 cups rice (rice)
1 Tbsp. butter (butter)
1/2 lb. sliced mushrooms (sliced mushrooms )
Reserve 1/2 cup of the KC Masterpiece® marinade, set aside.
Prepare rice according to package instructions.
Preheat the oven to 350ºF. Heat the butter in a medium size skillet or frying pan over medium heat.
Sauté the mushrooms in the butter until most of the liquid is evaporated. While the mushrooms are cooking, arrange the chicken in a single layer in a large baking dish. When the mushrooms are done, stir in the reserved Honey Teriyaki marinade and pour the mixture over the chicken.
Bake for 35 minutes until cooked through. Make sure the meat reaches an internal temperature of at least 165ºF.
Serve immediately over top the hot cooked rice.
It's time to quit playing small and STOP settling for crumbs!
SIGN ME UP FOR FREE!
Classic Barbecue Baked Beans Recipe
1/2 cup golden raisins (golden raisins)
1/2 cup dark rum or water (dark rum or water)
1 vidalia onion, chopped (vidalia onion, chopped)
1 red or green bell pepper, seeded and chopped (red or green bell pepper, seeded and chopped )
1 can (4 oz.) green chili peppers, chopped (green chili peppers, chopped)
1/4 lb. barbecue beef brisket, burnt ends or rib meat (approx. 2 cups) (barbecue beef brisket, burnt ends or rib meat (approx. 2 cups))
5 cans baked beans (any variety) (baked beans (any variety))
1 Tbsp. brown sugar (brown sugar)
2 cups KC Masterpiece® Kansas City Classic Barbecue Sauce®" (KC Masterpiece® Kansas City Classic Barbecue Sauce®)
1/4 cup water or beer (water or beer )
Chop the onions, bell pepper and green chili peppers.
Preheat the oven to 225°F.
Heat the oil in a large nonstick frying pan over medium-low heat.
In a large mixing bowl, combine the raisins, cooked vegetables, meat scraps, baked beans, brown sugar, and the KC Masterpiece® sauce. Place the mixture into a large casserole dish and bake uncovered for 1 ½ – 2 hours. Add more water or beer as necessary to keep the beans from drying out.
Remove the beans from the oven and mix well. Serve immediately.
Growing a business is like baking a cake.
It's messy, crumbly, and unstable at times, but it has the potential to become a freaking MASTERPIECE.
Like a Cake Boss, Ace of Cakes, and Amaury Guichon-level masterpiece!
But here's the million-dollar question –
How do you SKIP the mess and get to the GOOD part?!
You know, the one where you're grand opening your second location, being featured in magazines, on tv, working with celebrity clients (who pay YOU!), and doing more of the things you LOVE.
Lemme tell you, after 12+ years in this industry, I've learned that the ONE thing that sets a successful business apart from one that fails is it's foundation.
You may be working you a** off creating the most amazing products and even have a good amount of repeat customers (which is AWESOME!).
BUT you may feel like things aren't moving fast enough or you're not making as much as you DESERVE.
You may have started this business because you love the art of creating.
Or maybe because a friend or family member needed a cake. You did it, It came out pretty freaking good, and everyone gassed up you saying, "You should start a business!"
So you did!
It took off! You're now making cakes maybe part-time or full-time, you're getting return customers, and things are going good.
UNTIL you realize you're working for pennies, spending less time doing the things you love, feeling tired and burnt out all the time, and ALWAYS wondering when, things are gonna change.
A FREE 5-DAY LIVE business workshop for bakers, small business owners, and creative entrepreneurs who're READY to learn the 5 secrets to success so they can build a THRIVING business year after year.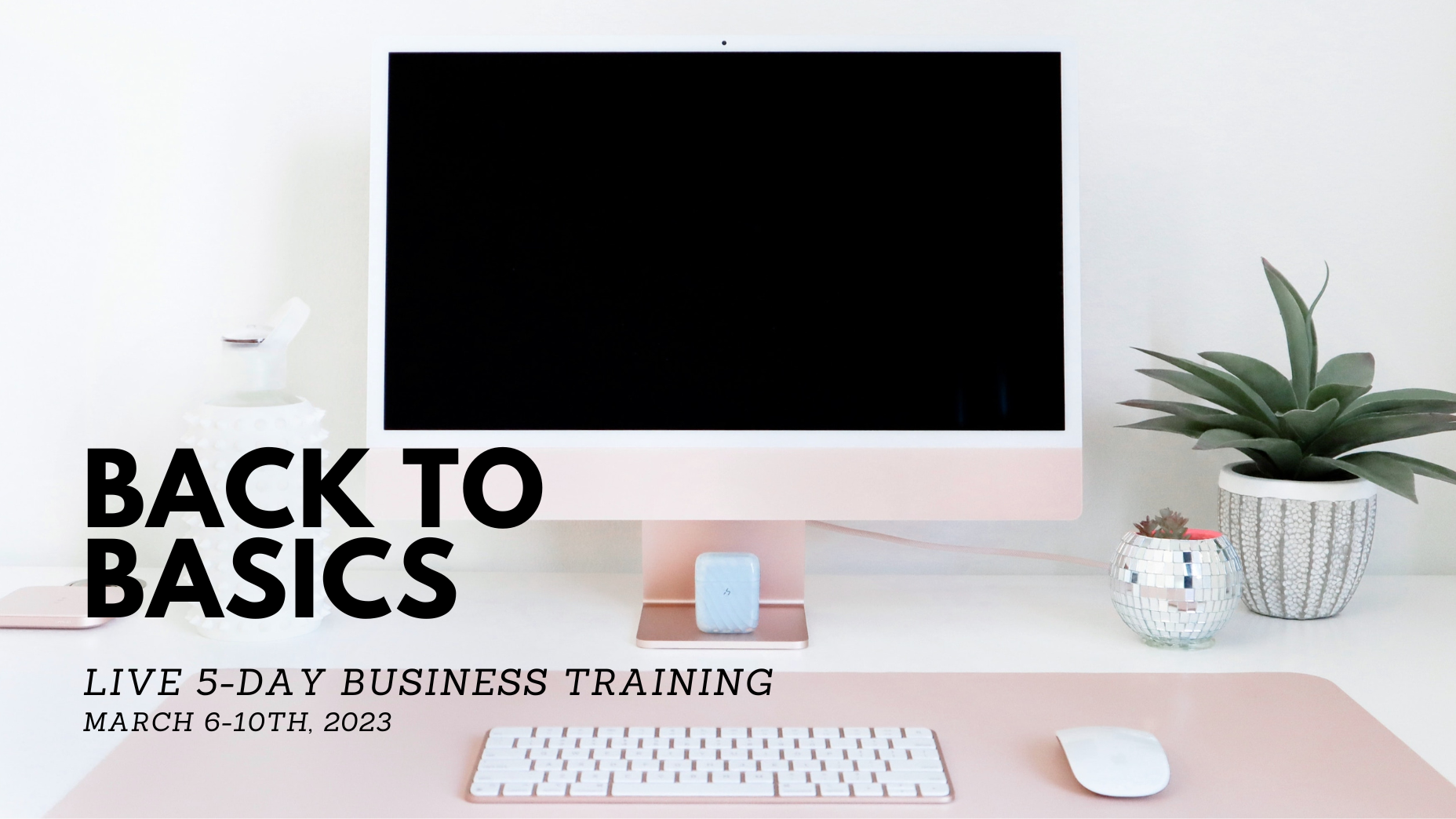 Baking quotes to appreciate sweets and baked treats
51. "Crushes are stressful. Dating is disappointing. Every relationship, you either break up or get married & then divorced. Pies can't hurt you." — Ngozi Ukazu
52. "Every skilled baker was first an amateur!" — Chris Geiger
53. "We can't all be bakers or chefs. Many of us have modest ambitions. But we can all buy a piece of the pie." — Amah Lambert
54. "Never ask a baker what went into a pie. Just eat." — George R.R. Martin
55. "Baking is like washing–the results are equally temporary." — Patricia Briggs
56. "God gives us the ingredients for our daily bread, but he expects us to do the baking!" — Chip Ingram
58. "But of course you can have your cake and eat it, too – if you decide to bake a second cake. And you may well find that Baking two cakes does not take twice the work of Baking one." — Robert Kuttner
59. "Baking is my business, and it will always come first." — Dwight Henry
60. "My love of baking might have originated with my grandmother. She had a lemon tree growing in her backyard, and one of my favorite memories is of picking lemons together and then baking lemon bars." — Lisa Graff
Kung-Fu Kielbasa Recipe
2 packages precooked kielbasa (precooked kielbasa )
1 bottle KC Masterpiece® Original Barbecue Sauce (KC Masterpiece® Original Barbecue Sauce®)
1 ½ tsp. sriracha sauce (sriracha sauce )
Prepare a charcoal grill for direct cooking over medium-high heat.
Preheat the oven to 350ºF.
Here's a sneak peek into the 5 Business Secrets that we'll cover during this FREE TRAINING that TRANSFORMED my business
(and I promise will TRANSFORM yours too!)
Business Mindset
Your business is NOT your baby, so you have to STOP treating it like one. On day one, we're gonna dive into how to work ON your business, not IN it.
Social Media Magic
How to get it ALL done
WITHOUT feeling overwhelmed, overworked or wanting to quit all the freaking time! We're working smarter, not harder.
Hey! I'm Janelle!
I'm an artist, educator, entrepreneur, and founder of the award-winning bakery, The Cake Mamas (that landed me on FoodNetwork not once, not twice, but FOUR times!).
When I started my baking business, I didn't know sh*t about being a business owner. I had ZERO experience, had just filed for bankruptcy, had NO MONEY and had to learn EVERYTHING the hard way. And I made TONS of expensive mistakes along the way.  I didn't have anyone or anything telling me what I should do or how I should do it. I had to figure it out all by myself. And maybe you're in this same situation too!
But after YEARS of experience, research, wins and losses, and 12+ years of running my own SUCCESSFUL brick-and-mortar bakery, PLUS working with HUNDREDS of business owners (like you), I've learned that the ONLY way to guarantee business success is by PERFECTING the BASICS when you're first starting out.
So whether you're a newbie in business doing this for the first time or have been in the game for YEARS hoping to get UNSTUCK, do something different, and GROW — I'm here to HAND you the tools, secrets and strategies you need to create the RIGHT foundation for your business EMPIRE!
"I feel so blessed that I found this video series. Thank you so much for your insights! "
Amy Adams Romriell
"I'm just starting my business and the workshop helps me a lot, thanks! "
Margit Csizmadia
"Just want to say thank you for taking time to encourage us and challenge us with these tips! I have looked forward to each day and made sure to tune in no matter what I had to do (phone sat in an egg crate while I decorated cookies during today's video ) thank you!"
Ashley Rapp
"This was great information. Especially about the storytelling, hashtags, and analytics. Definitely need to take a look at my social media pages and make some changes. "
Katrina Williams Peaks
"I'm here for this! LOVE THIS! Thank y'all so much! "
Tay Elizabeth
"I have learned so much in the last 4 days of class! "
Robin Balanciere
1. "A party without a cake is just a meeting." — Julia Child
2. "There are only four great arts: music, painting, sculpture, and ornamental pastry- architecture being perhaps the least banal derivative of the latter." — Julia Child
3."The more you know, the more you can create. There's no end to imagination in the kitchen." — Julia Child
You will also enjoy our article on kitchen quotes.
4. "If you're afraid of butter, use cream." — Julia Child
5. "How can a nation be called great if its bread tastes like kleenex?" — Julia Child
6. "With enough butter, anything is good." — Julia Child
7. "Once you have mastered a technique, you barely have to look at a recipe again." — Julia Child
8. "Well, all I know is this—nothing you ever learn is really wasted, and will sometimes be used." — Julia Child
9. "You are the boss of that dough." — Julia Child
10. "This is my invariable advice to people: Learn how to cook, try new recipes, learn from your mistakes, be fearless, and above all have fun." — Julia Child
Kansas City Style Oven Roasted BBQ Chicken Recipe
8-10 chicken thighs and/or drumsticks (chicken thighs and/or drumsticks, skin on)
1 tablespoon olive oil (olive oil)
salt and pepper (Salt and pepper, to taste)
1½ cups KC Masterpiece® Sweet Honey & Molasses Barbecue Sauce (KC Masterpiece® Sweet Honey & Molasses Barbecue Sauce)
Preheat oven to 375°F. Rinse chicken under cold water then pat dry with paper towels. Season generously with salt and pepper.
Line a baking sheet with aluminum foil or parchment paper. Combine olive oil and 1 cup of KC Masterpiece® barbecue sauce in a medium bowl. Toss chicken to coat with sauce, and then place skin-side down on baking sheet.
Bake chicken in the oven for approximately 25–30 minutes then flip over, being careful not to break the skin. Baste with additional barbecue sauce and place back in the oven for another 10 minutes until chicken is cooked through. Remove from the oven and serve warm with any remaining barbecue sauce.
Baking Quotes And Captions To Make Life Sweeter
62. "Don't work to get your piece of bread. Work to seek to own bakery." — Br Rhan Brunet Valdes Angwe Mintsa
63. "They can have a bakery whole and always be jealous of your piece of bread." — Arisko D'Amour
64. "My first job was at a local bakery, and when I graduated from high school, I was promoted from retail sales to cake decorator." — Deb Haaland
65. "Why ask for your daily bread when you own the bakery?" — Randy Alcorn
66. "Cooking is like painting or writing a song. Just as there are only so many notes or colors, there are only so many flavors—it's how you combine them that sets you apart."  — Wolfgang Puck
67. "The secret to having an epically beloved bakery is consistency." — Christina Tosi
68. "Because you don't live near a bakery doesn't mean you have to go without cheesecake." — Hedy Lamarr
69. "Cooking is not difficult. Everyone has taste, even if they don't realize it. Even if you're not a great chef, there's nothing to stop you understanding the difference between what tastes good and what doesn't." — Gerard Depardieu.
70. "Baking is fun! I find it very therapeutic, a stress buster." — Sameera Reddy
BBQ Chicken Baked Potato Boats Recipe
4 potatoes (large potatoes, baked)
½ cup KC Masterpiece® Original Barbecue Sauce (KC Masterpiece® Original Barbecue Sauce)
2 cups grilled chicken breasts (grilled chicken breasts, cubed)
1 cup shredded cheddar cheese (shredded cheddar cheese)
¼ cup sour cream (sour cream)
chopped chives or green onions for garnish (Chopped chives or green onions for garnish)
Preheat oven to 400°F. Scoop out flesh of potatoes (enough to make a "boat" in the center).
In a medium bowl, toss chicken cubes with KC Masterpiece® barbecue sauce and cheese. Scoop mixture onto centers of potatoes and bake for approximately 10 minutes, until cheese has melted.
Finish potatoes by topping with a spoonful of sour cream and sprinkling more cheddar cheese if desired. Garnish with chives or green onions. Serve warm and enjoy the boat ride!
Citrus Caribbean BBQ Pork Ribs Recipe
1 rack for baby back ribs (rack for baby back ribs )
1 fresh oranges, halved (fresh oranges, halved )
1 bottle KC Masterpiece® Caribbean Jerk Marinade® (KC Masterpiece® Caribbean Jerk Marinade®)
1/2 tsp. chili paste (chili paste)
3 Tbsp. soy sauce (soy sauce )
3 Tbsp. sugar (sugar )
Slice the rack into 4-rib portions. Bring a large stockpot of water to boil.
Slice the oranges in half. Reserve 3 halves and squeeze the juice from the remaining one into a large mixing bowl. Add the KC Masterpiece® marinade, chili paste, soy sauce and sugar, and stir until thoroughly combined. Set aside.
Preheat oven to 350ºF.
Prepare a charcoal grill for direct cooking over medium-high heat.
Boil ribs for 15 minutes then place on a foil-lined cookie sheet. Squeeze the 3 orange halves over the meat and sprinkle evenly with the garlic salt and pepper. Bake for 20 minutes.
Place the ribs onto the grill and cook for another 20-30 minutes, basting regularly with the sauce. Make sure the meat reaches an internal temperature of at least 145ºF.
Remove the ribs from the grill and cover with butcher paper or aluminum foil and let the meat rest for 10-15 minutes. Serve with additional sauce for dipping.
1/2 yellow onion, diced (approx. 1/4 cup) (yellow onion, diced (approx. 1/4 cup))
1 green bell pepper, diced (approx. 1/4 cup) (green bell pepper, diced (approx. 1/4 cup))
4 bacon slices (bacon slices)
2 cans white beans, drained and rinsed (white beans, drained and rinsed)
1 cup KC Masterpiece® Original Barbecue Sauce (KC Masterpiece® Original Barbecue Sauce®)
Dice the onion and green bell pepper.
Cook bacon in a medium skillet over medium-high heat until crisp. Drain on paper towels, dice, and set aside. Sauté the onion and bell pepper in the same pan (utilizing the leftover bacon grease).
Preheat oven to 350ºF
Aloha BBQ Chicken & Bacon Pizza Recipe
1 cup KC Masterpiece® Sweet Honey & Molasses Barbecue Sauce (KC Masterpiece® Sweet Honey & Molasses Barbecue Sauce, divided)
1 lb. pizza dough (pizza dough, store bought)
2 cups low-moisture mozzarella cheese (shredded low-moisture mozzarella cheese)
1 cup chicken breast (cooked chicken breast, cubed)
4 slices bacon (bacon, chopped and cooked)
½ cup pineapple chunks (pineapple chunks, diced small)
½ red onion (medium red onion, sliced)
Customize with
1 tablespoon olive oil (olive oil)
2 tablespoons cilantro (cilantro)
Preheat oven to 475°F. Lightly flour a sheet of parchment paper and roll out dough into a 15-inch circle. If you like, brush with olive oil. Allow dough to rest for 10 minutes.
Toss cubed chicken into ¼ cup of KC Masterpiece® barbecue sauce. Place dough and parchment paper on a baking sheet. Spread remaining sauce onto dough, then top with half of the mozzarella cheese, chicken, pineapple, onion slices and cooked bacon pieces. Finish with the remaining mozzarella.
Bake in preheated oven for approximately 15 minutes, until cheese has melted. Remove and—because you can't spell pizzazz without "pizza"—garnish with cilantro.
Mahogany Chicken Recipe
1 whole chicken (approx. 3 lbs.) (whole chicken (approx. 3 lbs.) )
3/4 cup KC Masterpiece® Original Barbecue Sauce (KC Masterpiece® Original Barbecue Sauce®)
2 cloves of garlic, thinly sliced (cloves of garlic, thinly sliced )
1 Tbsp. distilled white vinegar (distilled white vinegar )
1 Tbsp. vegetable oil (vegetable oil )
Preheat oven to 375ºF.
Loosen skin from chicken. Starting at neck end, slip fingers between skin and flesh and work them toward tail end to loosen skin over one side of breast. With entire hand underneath skin, free skin from leg, leaving attached at tip of drumstick. Repeat for second side.
Using your hands, coat the chicken between skin and flesh with 1/2 cup of the KC Masterpiece® sauce and the sliced garlic, distributing evenly. Tie legs together and place breast side up on a roasting rack.
Bake the chicken for 1-2 hours. While the chicken is cooking, combine the remaining 1/4 cup of the KC Masterpiece® sauce with the vinegar and oil. Use the sauce to baste the chicken during the last 15 minutes of cooking. Cover the chicken with foil as needed to prevent browning, and make sure meat has reached an internal temperature of at least 165ºF before you remove it from the oven.
Serve immediately.
What are the benefits of reading these baking quotes?
You get that feeling of family and love when you make holiday cookies with the kids.
Or maybe it brings back fond memories of baking with your grandma.
Baking does more than just make us feel nostalgic, though.
It is a great way to relieve stress because it's a creative outlet, but it has some structure too!
How could you not like making things like:
brownies
cookies
cupcakes
pies
These delicious baked goods require essential ingredients like flour, leaveners, salt, sugar, dairy, fats, extracts, spices & other add-ins such as vanilla extract and chocolate chips.
There are also some baking quotes about the love of baking.
Baking is a skill, and practice makes perfect.
Even the goods that don't look the best will probably taste great!
If you want to be a better baker, these baking quotes with tips will help you.
Don't forget to check out these cooking quotes that will entice your inner chef.
If you love this quote collection, read out our most popular quote article about short inspirational quotes for daily motivation.
If you need more inspirational quotes, check out our motivational quotes category page.
Funny baking quotes and sayings
11. "Baking is my superpower and my apron is my cape." — Unknown
12. "I bake because punching people is frowned upon." — Unknown
13. "Baking is my therapy." — Unknown
14. "Bakers make the world smell better." — Unknown
16. "Be a cupcake in a world full of muffins." — Unknown
17. "The thing with children is they're a bit like baking a fruitcake: you throw all the ingredients in but you never know how they're going to turn out." — Len Goodman
18. "You're a batch made in heaven." — Unknown
19. "I like to party. And by party I mean stay at home and bake." — Unknown
20. "I can bake but I don't do a lot of baking, mainly because the side effect is not very good for you." — Sarah Lancashire
You will also enjoy our article on cake quotes.
The joy of baking quotes about love
21. "If baking is any labor at all, it's a labor of love. A love that gets passed down from generation to generation." — Regina Brett
23. "Cooking and baking is both physical and mental therapy." — Mary Berry
24. "There are so many forms of love. Spending time with friends, love stories. I enjoy showing my love by baking a cake for somebody and writing his or her name on it, and seeing his or her reaction. I love to offer flowers, too!" — Pom Klementieff
25. "You don't have to love cooking to cook, but you have to do more than love baking to bake. You have to bake out of love." — Tom Junod
26. "Love is like a good cake, you never know when it's coming, but you'd better eat it when it does!" — C. Joybell
27. "The secret ingredient is always love." — Unknown
28. "Baking is love made visible." — Unknown
More baking quotes and sayings
40. "Baking is both an art and a science." — Sherry Yard
41. "Baking can be done with a few simple ingredients, so it's about simplicity and nostalgia – people are reminded of their childhood." — Paul Hollywood
42. "Baking is about multi-tasking. If you are organized and prepared, that's half the battle." — Johnny Iuzzini
43. "It's all about a balancing act between time, temperature and ingredients: That's the art of baking." — Peter Reinhart
44. "Baking makes me focus. On weighing the sugar. On sieving the flour. I find it calming and rewarding because, in fairness, it is sort of magic – you start off with all this disparate stuff, such as butter and eggs, and what you end up with is so totally different. And also delicious." — Marian Keys
45. "Baking cookies is comforting, and cookies are the sweetest little bit of comfort food. They are very bite-sized and personal." — Sandra Lee
47. "Baking is therapy." — Paul Hollywood
48. "I believe with baking there is a certain nostalgic fix." — James William Middleton
49. "Unlike writing a book, which can take several years, baking is instant gratification." — Jenna Blum
Which of these baking quotes is your favorite?
Here are a few answers to commonly asked baking questions in case you need a few more tips.
If you are like me, you think you have an ingredient, then bake only to realize you are missing something.
The worst is thinking you have baking powder, only to discover what you actually have is baking soda.
You can substitute buttermilk, plain yogurt, and vinegar for baking powder.
If you need baking soda and don't have that, you can use baking powder!
Just remember to use three times the amount of baking powder than the amount of soda the recipe calls for.
If you want to bake healthier versions of things, you can switch up the flour for a lower-carb option, like bean flour.
Chickpea and Garbanzo bean flour are some wonderful options.
You can replace sugar with applesauce and use a banana instead of oil.
Do you have any other great substitutes for ingredients?
Let us know in the comment section below!
Don't forget to mention any other favorite baking quotes and sayings.
Make 2023 YOUR YEAR!
If you're ready to learn, grow, and be in community with other bakers and business owners, then let's get BACK to the BASICS, QUIT playing small and do this together!