So get ready to dough what you gotta do because we've got some sweet tips and tricks up our sleeves that will help you promote your bakery business and attract more customers. From showcasing your products to leveraging local marketing, we've got you covered. So let's get started and whip up some irresistible bakery marketing ideas!
Know your target audience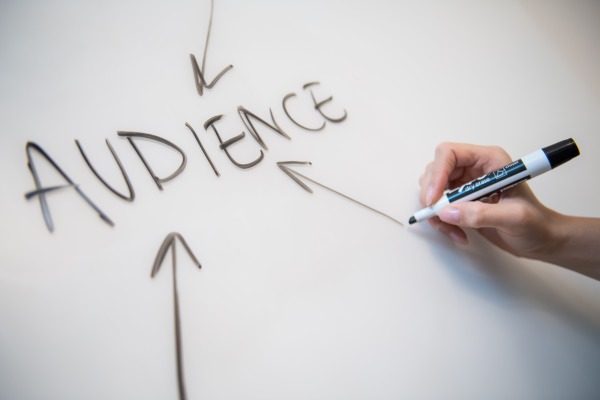 Before creating a successful bakery marketing plan, you need to know who you're trying to reach. Understanding your target audience is vital to creating effective advertising that will resonate with potential customers.
Identify your target market
The first step is to identify your target market. Who are the people that you want to attract to your bakery business? Are you targeting busy professionals who need a quick breakfast on the go? Or maybe you want to attract families who are looking for a sweet treat to enjoy together. Once you know who you're targeting, you can tailor your advertising to their specific needs and preferences.
Understand their preferences and habits
It's also important to understand the preferences and habits of your target audience. Do they prefer classic baked goods, or are they looking for trendy and innovative treats? Do they tend to visit your bakery business in the morning or in the afternoon? Knowing these details will help you create advertising that speaks directly to your potential customers.
How to create customer personas
Creating customer personas is a powerful way to understand your target audience and tailor your marketing plan accordingly. Here are the steps to create customer personas for your bakery:
Research your audience: Gather data on your existing customers, and use tools like Google Analytics, social media insights, and customer surveys to identify commonalities.
Identify patterns: Analyze the data to identify common patterns and trends among your customers. Look for things like age, gender, location, interests, and buying behaviors.
Create personas: Use the patterns you've identified to create fictional customer personas. Give each persona a name, a backstory, and a list of traits that describe their interests, needs, and behaviors.
Tip: You don't need to create hundreds of personas, or it quickly becomes overwhelming! Just focus on three to five personas of your most frequent, or highest-spending, customers.
Examples of customer personas for a bakery
Let's look at three different customers you could target in your marketing strategy.
Busy Professional Becky
Sweet Tooth Sammy
Yogi Yara 🧘🏽
Showcase your products
Now that you know your target audience and their preferences, it's time to showcase your bakery products in a way that will appeal to them. Here are some bakery marketing ideas that you can use to showcase your products and attract potential customers:
Take mouth-watering pics
Let's say you own a bakery business nearby to a gym. You want to target the fitness fanatics who are always looking for healthy snacks – just like Yogi Yara 🧘🏽. You can showcase your bakery's protein-packed muffins by taking photos of them next to a yoga mat or exercise equipment. You can also include captions like "Start your morning right with our protein-packed muffins. Perfect for your post-workout snack!"
Offer samples and tastings
People love trying before they buy! Offering free samples or tastings of your baked goods can be a great way to get potential customers hooked on your products. Set up a sampling station in your bakery or at local events and markets.
Here are some fun bakery promotion ideas for for Sweet Tooth Sammy 👦, who loves to try new and unique baked goods:
Offer samples of your creative and fun-looking products, like a unicorn cake or rainbow cupcakes, at local events like school fairs.
Host a weekly "Flavor Friday" event where customers can sample new and unique baked goods, like a flavor of the week cupcake or a featured pastry.
Create holiday-themed products
Seasonal and holiday-themed products are always popular among customers. You can create special products for occasions like Valentine's Day, Halloween, or Christmas and increase sales around these busy times. Here are three bakery marketing ideas for Busy Becky 👩‍💼:
Offer a seasonal subscription box service where customers can receive a box of seasonal baked goods each month. For example, in the fall, you can offer pumpkin-spice muffins or apple-cider donuts.
Partner with local businesses and offer customized holiday gift baskets filled with your baked goods. This can be a great option for corporate gifts or busy individuals needing a quick and easy gift solution.
Host baking classes and workshops
People love learning new things, especially when it comes to baking! Hosting baking classes and workshops can be a fun way to get people interested in your bakery products. You'll also boost foot traffic and increase bakery sales by offering these classes as a fun add-on service.
For Yogi Yara 🧘🏽, you can host a baking class that teaches customers how to make healthy, gluten-free treats. You can also teach them how to make energy balls and granola bars that are perfect for on-the-go snacking.
Establish an online presence
You can reach a larger audience: By establishing an online presence, bakeries can reach potential customers beyond their physical location. This allows them to expand their customer base and increase sales.
You can build brand awareness: Having a solid online presence can help build brand recognition and awareness. Bakeries can establish themselves as a trusted and recognizable brand by consistently sharing content and engaging with customers on social media.
You can increase customer engagement: Social media platforms provide an opportunity for bakeries to engage with their customers in real time. This can help build a sense of community and loyalty around the brand.
It's cost-effective: Compared to traditional forms of advertising, establishing an online presence can be a more cost-effective marketing strategy. It allows bakeries to reach a wider audience without the high costs associated with print or television advertising.
You can collect valuable customer data: By utilizing online ordering and delivery services, bakeries can collect valuable customer data such as order history and preferences. This information can be used to tailor marketing efforts and improve overall customer experience.
Now that we know the benefits let's look at some ways you can establish a presence online.
Create a website
A website is a great way to showcase your bakery and products. You can include information about your business, your menu, and even an online ordering system.
Let's take a look at how this can help attract customers like Yogi Yara 🧘🏽 to your bakery business.
Yogi Yara is busy and may not always have time to visit your bakery in person. By offering online ordering and delivery options, you can make it easier for her to enjoy her baked goods without disrupting her day.
Yogi Yara is always looking for new and healthy baking ideas. Hosting virtual baking classes on your website or social media can be a fun and interactive way to engage with her and other health-conscious customers.
Social media
Use social media to showcase new and creative products like Marvel macarons, galaxy-themed cakes, or ghoulish Halloween donuts. Use eye-catching visuals and playful language to capture Sweet Tooth Sammy's attention.
Send out social media ads on channels Sammy would likely engage with
Online reviews are another important aspect of establishing an online presence for your bakery. Encourage satisfied customers to leave reviews on sites like Yelp and Google Reviews. This will help attract new customers and establish credibility for your business.
Leverage local marketing
Marketing and advertising your bakery locally is a great way to reach potential customers in your area. By targeting your marketing efforts, you can increase your chances of attracting customers who are more likely to visit your bakery.
Here are some benefits of leveraging local marketing for your bakery:
Targeted advertising: Local marketing allows you to target specific demographics and areas where your potential customers are located, increasing the effectiveness of your advertising efforts.
Community engagement: Partnering with other local businesses and participating in community events can help you build a strong local presence and connect with your community, leading to increased customer loyalty and support for your bakery.
Ways to market locally
Here are three unique ideas for marketing your bakery locally based on our customer personas:
Sweet Tooth Sammy 👦 : Sweet Tooth Sammy loves to try new and unique baked goods. To attract him to your bakery, you can create an AI game similar to Pokemon Go that involves finding hidden points around the local area. When Sammy collects enough points, he can redeem them for a free baked good from your bakery. You can also include QR codes in your marketing materials that lead to fun and interactive online activities related to your bakery.
Busy Becky 👩‍💼 : Busy Becky is always on the go, and convenience is key for her. You can attract her to your bakery by offering a mobile app that allows her to order and pay for her baked goods in advance. You can also partner with local businesses like gyms, coffee shops, and co-working spaces to offer discounts and promotions to their customers.
Yogi Yara 🧘🏽: Yogi Yara is health-conscious and always looking for nutritious baked goods. To attract her to your bakery, you can partner with local yoga studios and wellness centers to offer healthy baked goods at their events and classes. You can also host healthy baking classes and workshops in your bakery and offer discounts to customers who bring their own reusable containers.
Partner with other local businesses
Partnering with other local businesses can significantly increase your exposure and attract new customers to your bakery. Here are a few ideas:
Host a cross-promotion event with a nearby coffee shop or cafe. You can offer a discount on a coffee and baked goods combo, and they can offer a discount on a coffee and breakfast sandwich combo.
Partner with a local florist to offer baked goods and flower arrangements for special occasions like weddings and birthdays.
Collaborate with a nearby brewery or winery to create baked goods that pair well with their drinks. You can offer a tasting event where customers can try the baked goods and drinks together.
Use a bakery POS to advertise your business
A bakery POS (Point of Sale) system can help you advertise your bakery business while providing valuable services like payment processing and managing a loyalty program. A bakery POS system is a computerized system that allows you to manage sales, inventory, and customer information. Let's explore some of the ways a bakery POS can help you advertise your business:
Payment processing services: Bakery POS systems can also process payments, making it easy for customers to purchase your baked goods. By advertising the convenience of payment processing services at your bakery, you can attract customers who value convenience and efficiency.
Hospitality POS: A bakery POS system can also function as a , which means it can handle orders, payments, and customer data. By using a bakery POS system as a hospitality POS, you can advertise your bakery as a full-service establishment that can handle all of your customers' needs.
Advertising through the POS system: allow you to advertise your business through the system itself. This feature can showcase new products, announce promotions or discounts, or highlight customer reviews. By using your bakery POS system as an advertising platform, you can reach customers at the point of purchase and increase the chances of making a sale.
Final thoughts
Remember, baking is about bringing people together and creating happy memories through food. So, have fun, be creative, and enjoy the sweet success of your bakery business!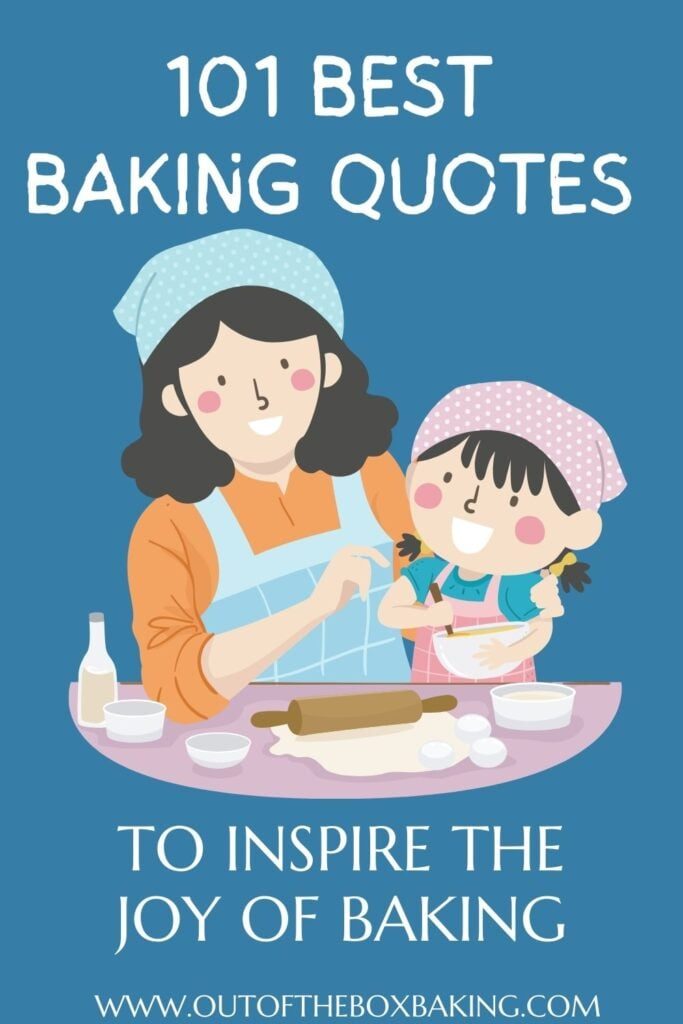 If you love to bake, you've come to the right place! On this baking blog you'll find a ton of recipes to enjoy but you'll also find a lot of other things, like how-to tutorials and humorous quotes about cakes, cookies, and cupcakes.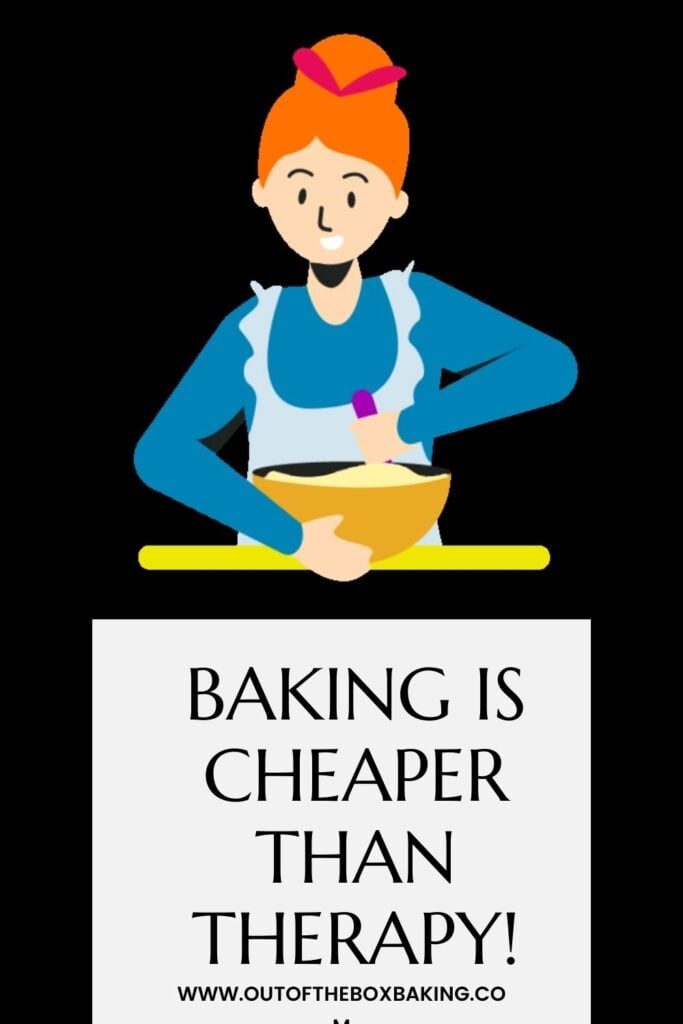 1. Baking is cheaper than therapy.
2. A bad day spent baking is better than a good day doing anything else.
3. The more you know, the more you can create. There's no end to imagination in the kitchen." (Julia Child)
4. "With enough butter, anything is good." (Julia Child)
5. Baking is my love language.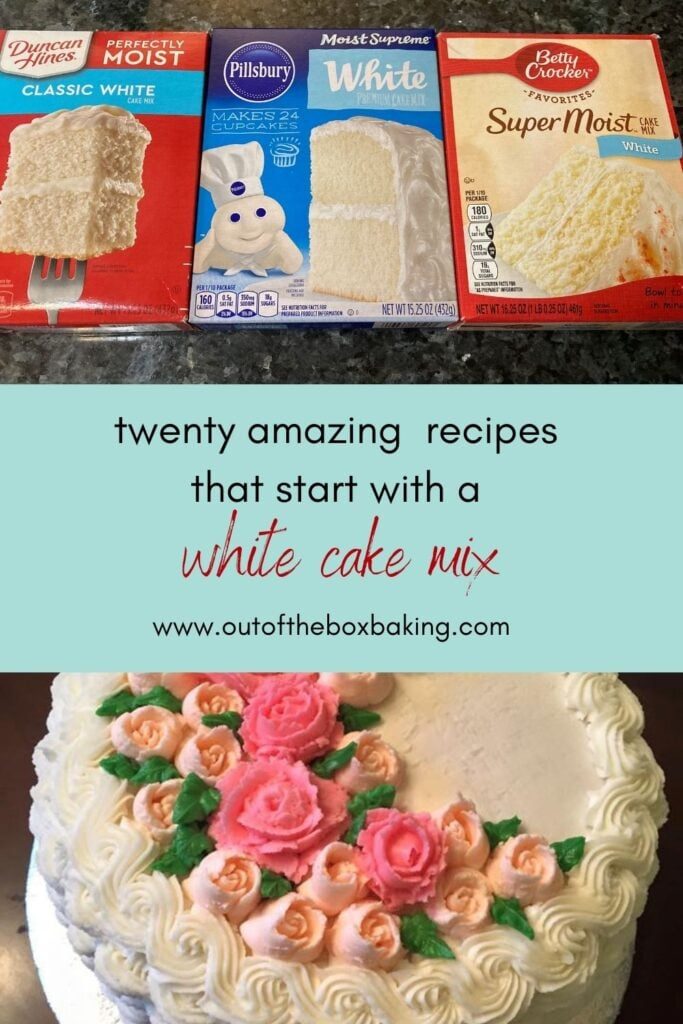 6. "You are the boss of that dough." (Julia Child)
7. Life is short. Lick the bowl.
8. Nothing says home like the smell of baking.
9. All you need is love. . .and cupcakes.
10. I bake because punching people is frowned upon.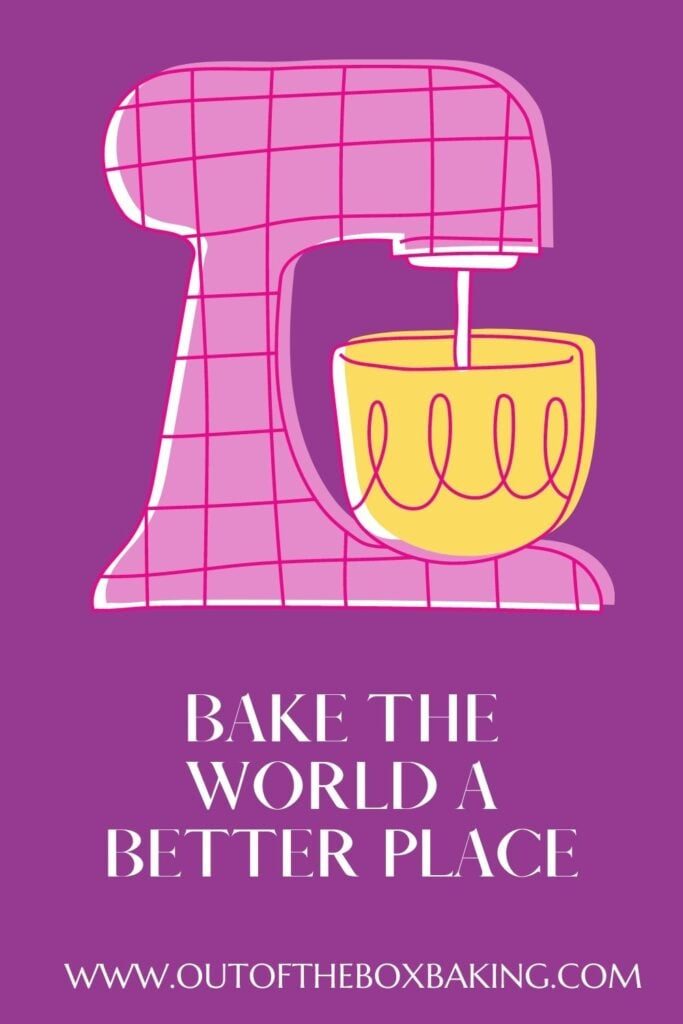 11. Bake the world a better place.
12. Baking is cheaper than therapy.
13. I like to party. And by party I mean stay at home and bake.
14. Where there's a whisk, there's a way.
15. Baking is love made visible.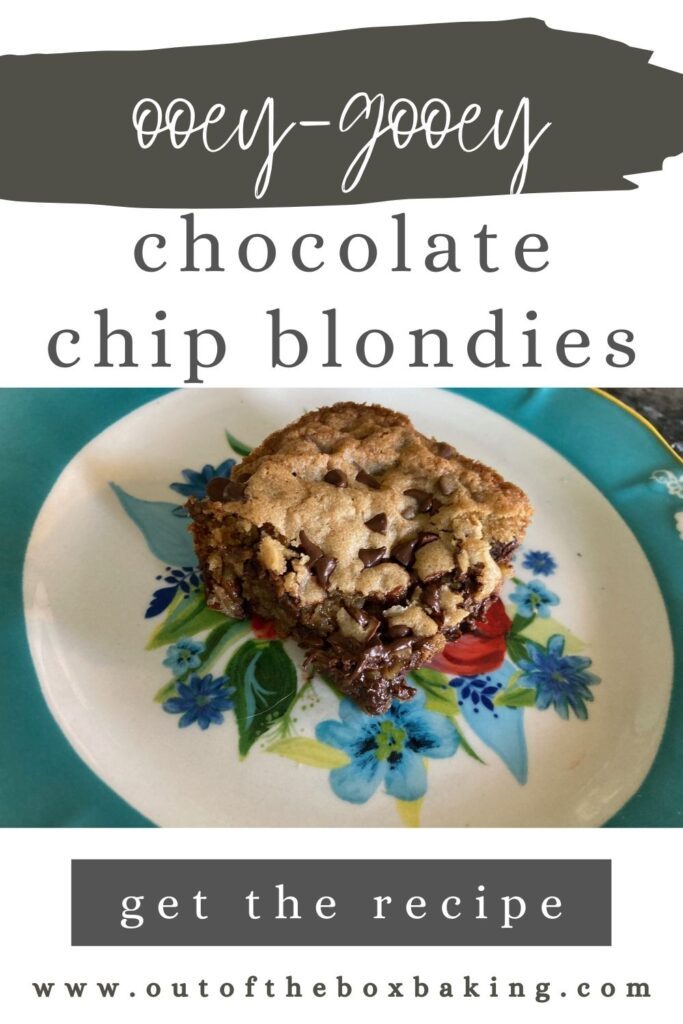 16. Stop hating and start baking.
17. "You don't have to love cooking to cook, but you have to do more than love baking to bake. You have to bake out of love." (Tom Junod)
18. Stressed is desserts spelled backward.
19. "Baking cookies is comforting, and cookies are the sweetest little bit of comfort food. They are very bite-sized and personal." – Sandra Lee
20. Life happens. Baking helps.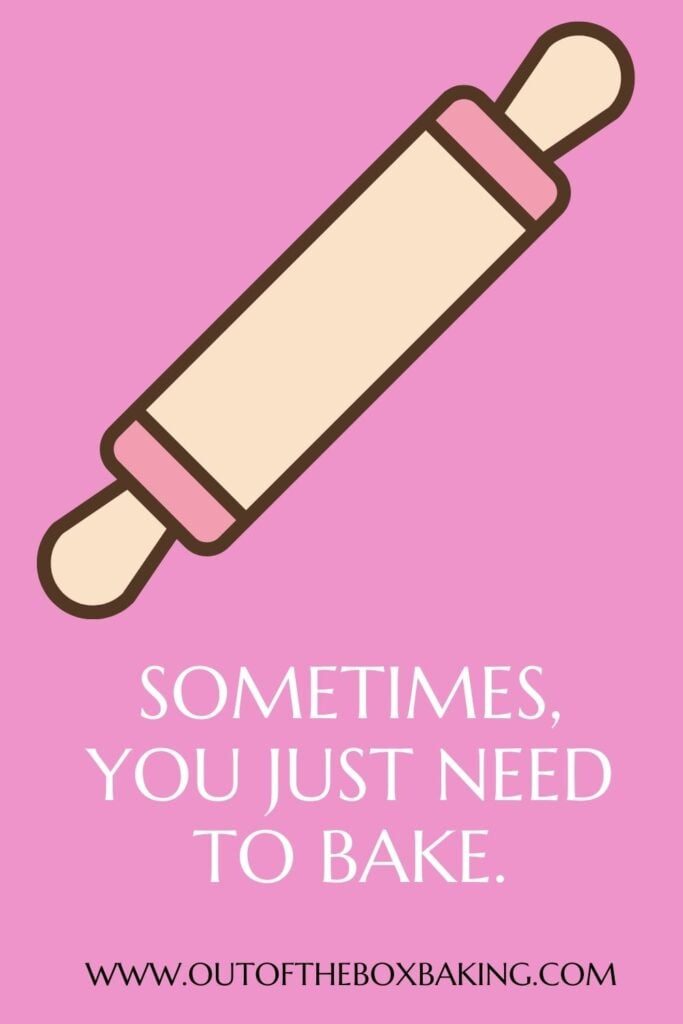 21. Sometimes you just need to bake.
22. "It's all about a balancing act between time, temperature and ingredients: That's the art of baking." (Peter Rein-hart)
23. All you need is loaves.
24. "Most recently, I learned another hobby: baking. It's so much fun to mix all the ingredients and to see the cake come out nice. It's so rewarding when the cake comes out great and tastes great." (Yani Tseng)
25. I bake because punching people is frowned upon.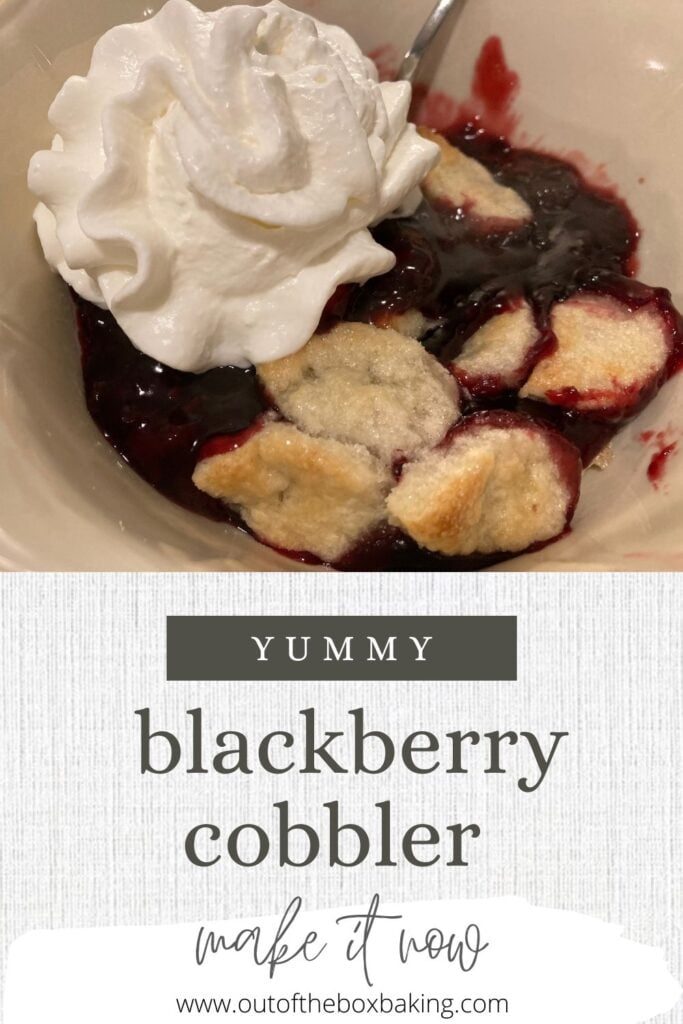 26. Life's better when you're baking.
27. If in doubt, bake a cake.
28. Life's better with sprinkles on top.
29. Wake up. Bake. Rinse. Repeat.
30. I bake because punching people is frowned upon.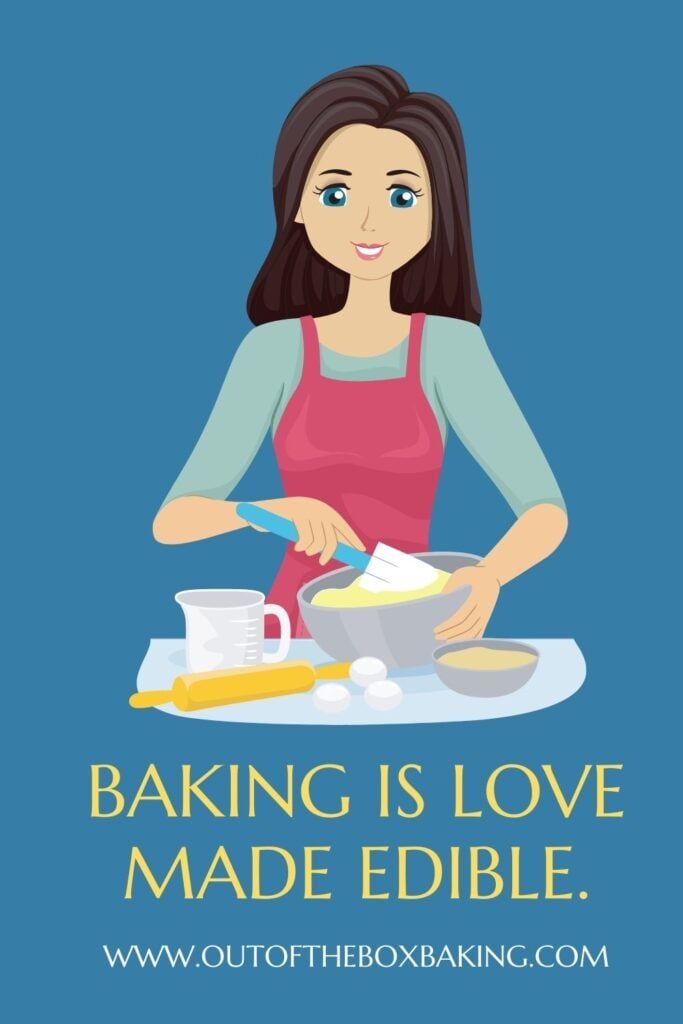 31. Baking is love made edible.
32. When I'm happy, I bake. When I'm sad, I bake.
33. Bake it till you make it.
34. Baking because everything tastes as good as skinny feels.
35. You bake me happy when skies are grey.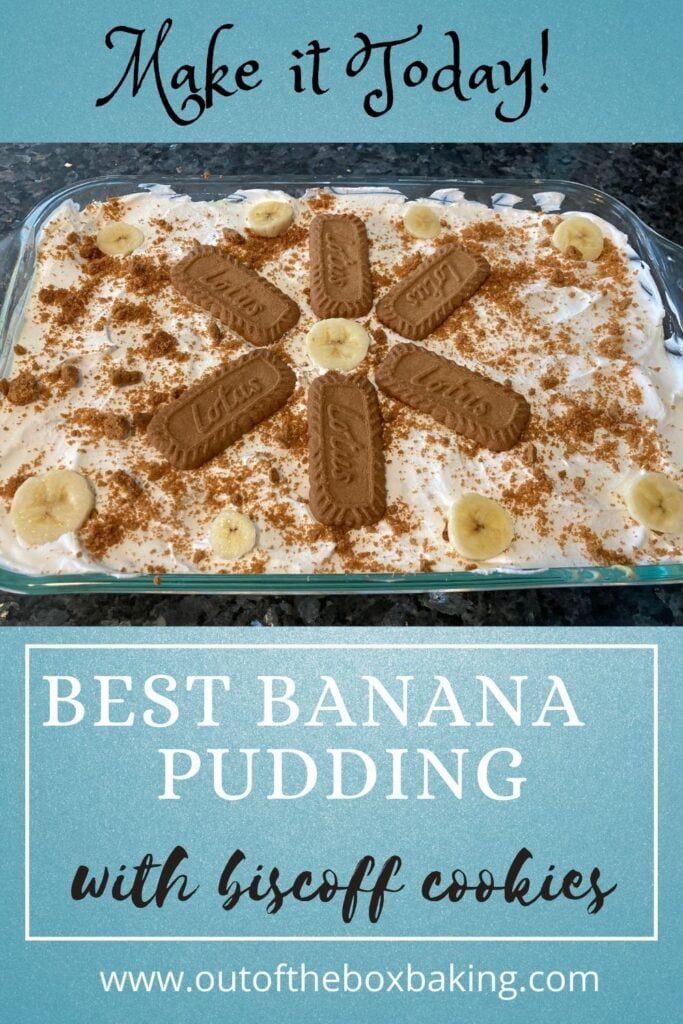 36. I like big bundts and I cannot lie.
37. Bake me up before you dough.
38. If there's a whisk, there's a way.
39. Good things come to those who bake.
40. I bake. What's your superpower?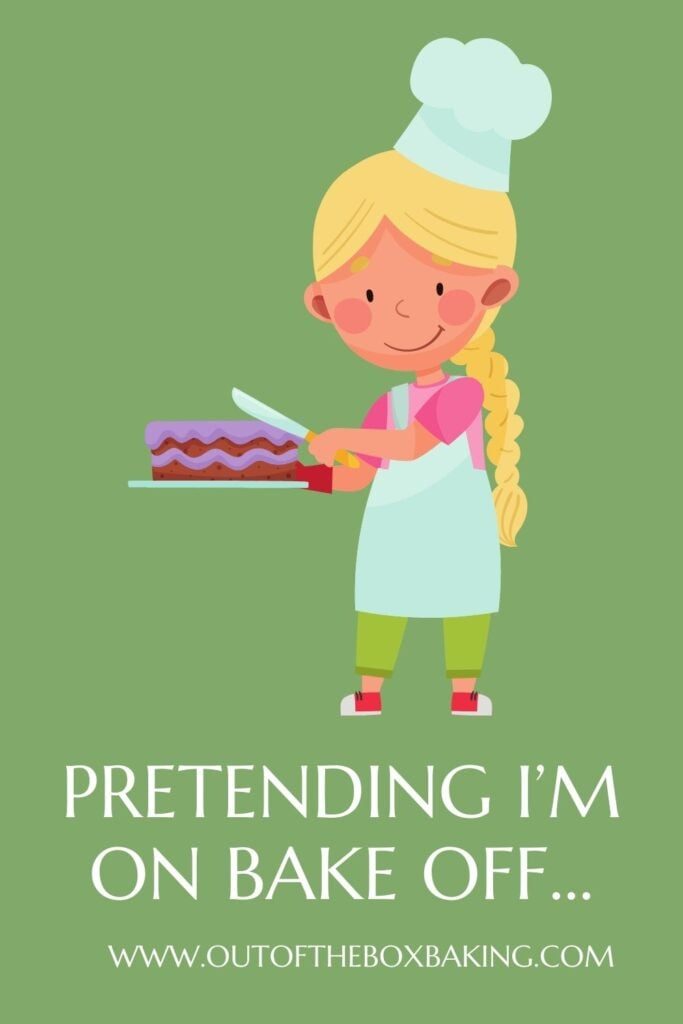 41. Keep calm and bake on.
42. Bakers gonna bake.
43. The secret ingredient is always love.
44. Just roll with it.
45. Procrastibaking: the art of baking when you should be doing anything else.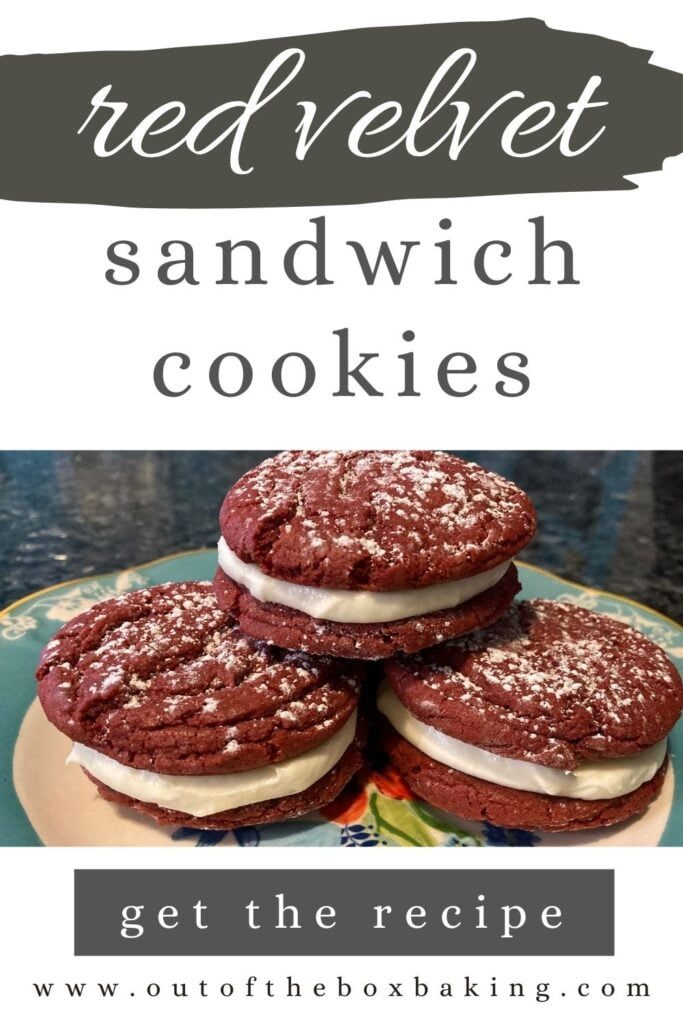 46. It's whisky business up in here.
47. Baking is my super power and my apron is my cape.
48. Friends are nice, but friends who bake are way better.I don't trust anyone who doesn't like to bake.
49. You are a beautiful cupcake in a world full of muffins.
50. As long as you know how to bake, life is sure to be sweet.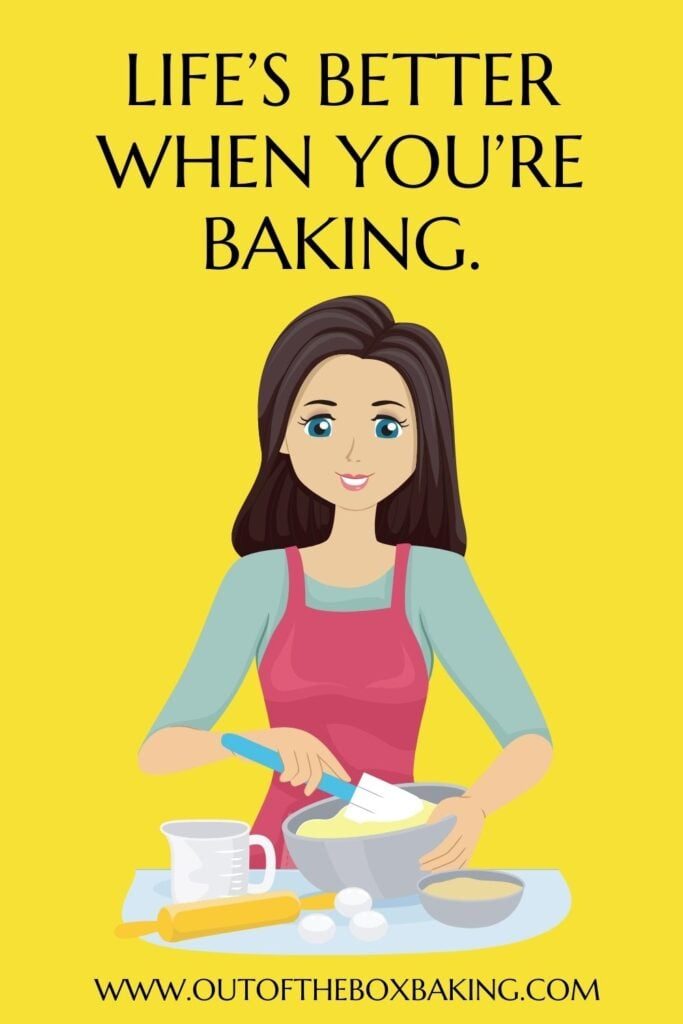 51. Life's better when you're baking.
52. They see me rollin' and I'm bakin'
53. The best things in life are sweet.
54. "Dad was a baker, and we lived above the bakery, so I was always popping down to have an apple pie or a doughnut or a custard or gypsy tart: I had a very sweet tooth, and I think that that was what got me into doing what I do now." (Paul Hollywood)
55. This was why she enjoyed baking. A good dessert could make her feel like she'd created joy at the tips of her fingers. Suddenly, the people around the table were no longer strangers. They were friends and confidantes, and she was sharing with them her magic.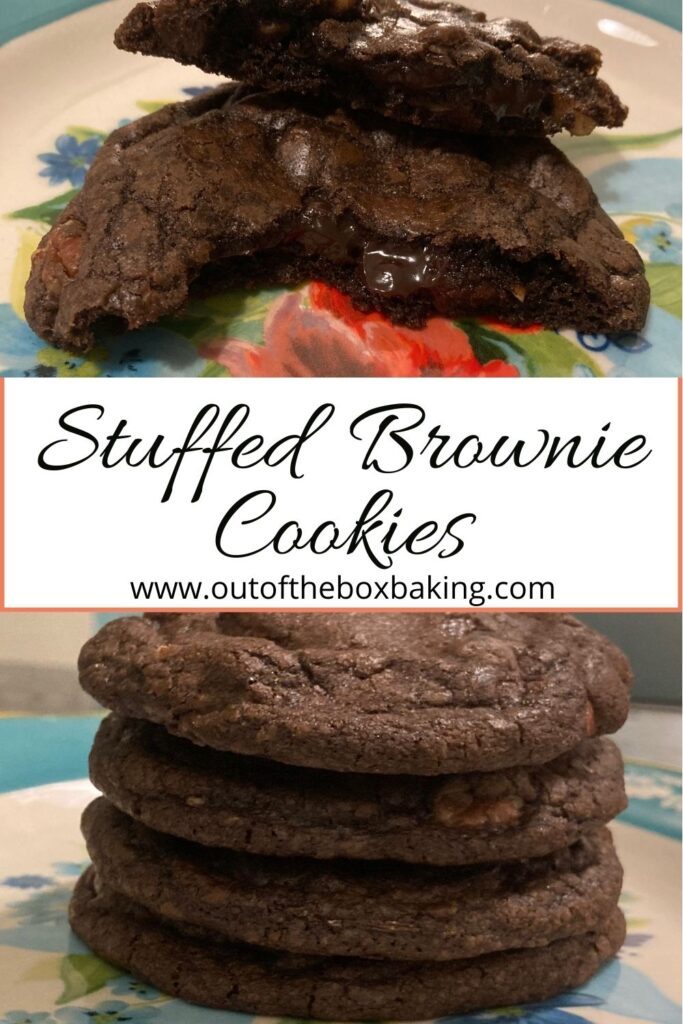 56. Life is uncertain. Eat dessert first.
58. Never underestimate a woman who loves baking.
59. Baking is how you start lis at cooking in the kitchen. It's fun whether it's baking bread or cookies. With baking, you have to be exact when it comes to ingredients. (Sandra Lee)
60. Baking happens with ingredients that last for months and come to life inside a warm oven. Baking is slow and leisurely. (Regina Brett)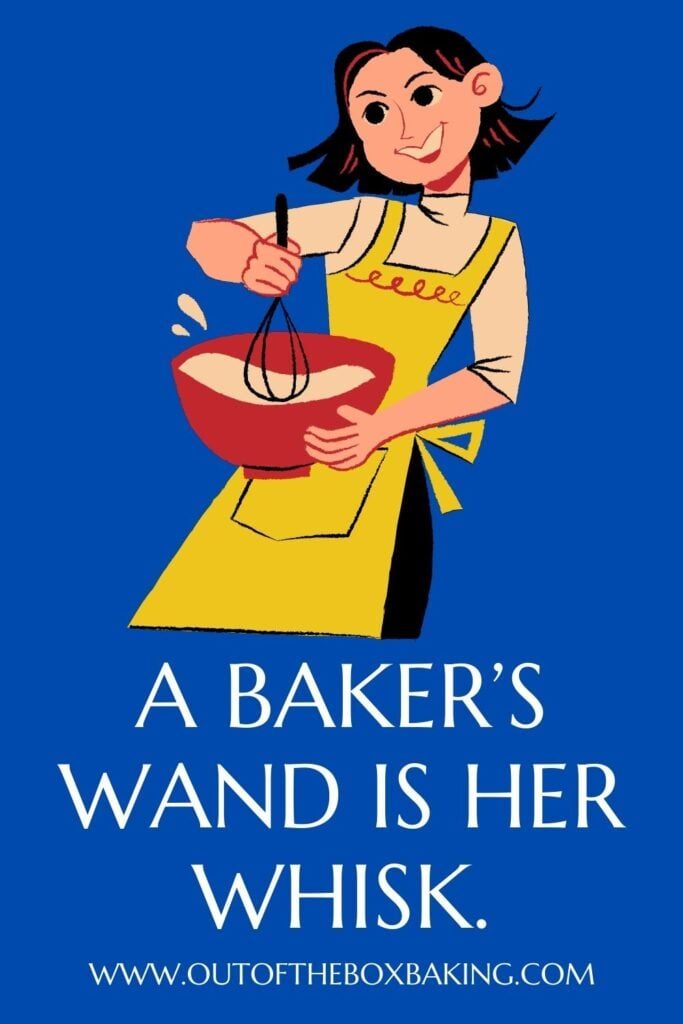 61. A baker's wand is her whisk.
62. I want to have a good body but not as much as I want dessert.
63. "I prefer cooking to baking. Baking, to me, is very precise, and it's about perfection." (Ree Drummond)
64. Baking is one of the oldest professions.
65. Baking is about multi-tasking. If you are organized and prepared, that's half the battle." (Johnny Iuzzini)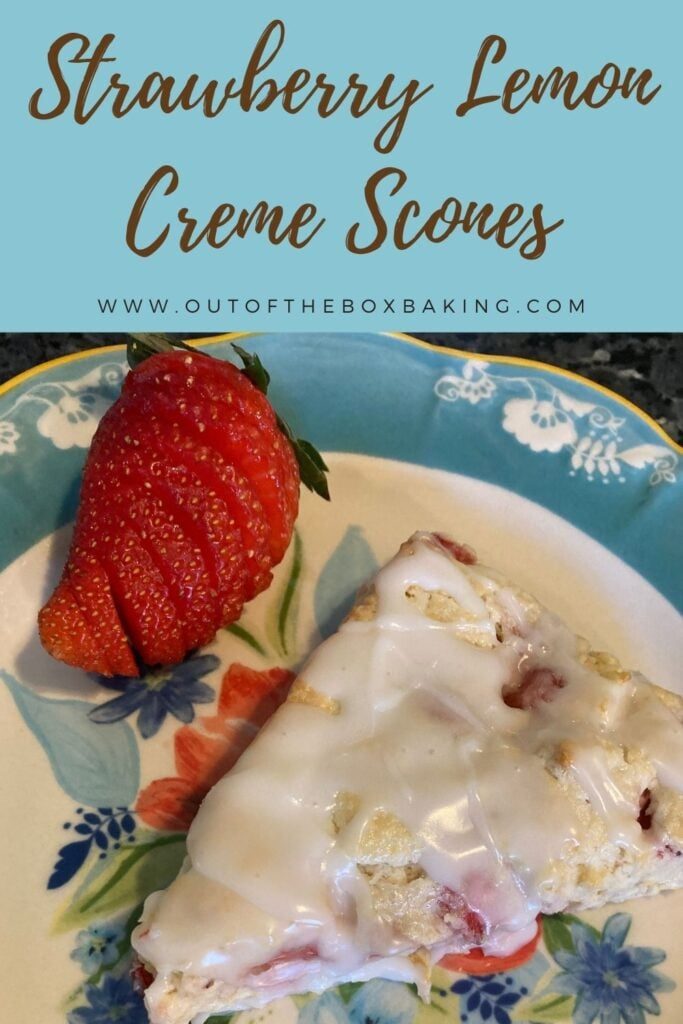 66. Seize the moment. Remember all those women on the Titanic who waved off the dessert cart.
67. "There are so many forms of love. Spending time with friends, love stories. I enjoy showing my love by baking a cake for somebody and writing his or her name on it, and seeing his or her reaction. I love to offer flowers too!" (Pom Klementieff)
68. "If you don't have the confidence in baking, commit to making the recipe three times. The first two, do it exactly the way I've told you to make it. Twice. The first time you'll screw it up. The second time it will come out pretty good, and then the third time, make your adjustments." (Tom Douglas)
69. Baking cookies is comforting, and cookies are the sweetest little bit of comfort food. They are very bite-sized and personal. (Sandra Lee)
70. "I believe with baking there is a certain nostalgic fix." (James William Middleton)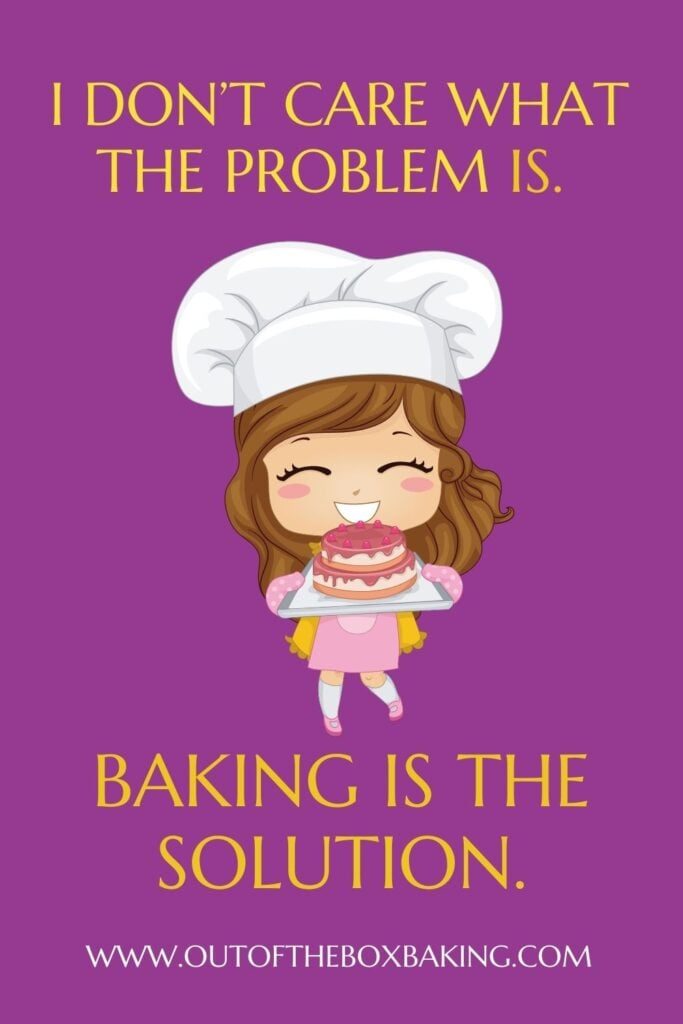 71. I don't care what the problem is. Baking is the solution.
72. Baking is Life. Do you see? It's not just recipes.
73. Bakers make the world smell better.
75. "Unlike writing a book, which can take several years, baking is instant gratification." (Jenna Blum)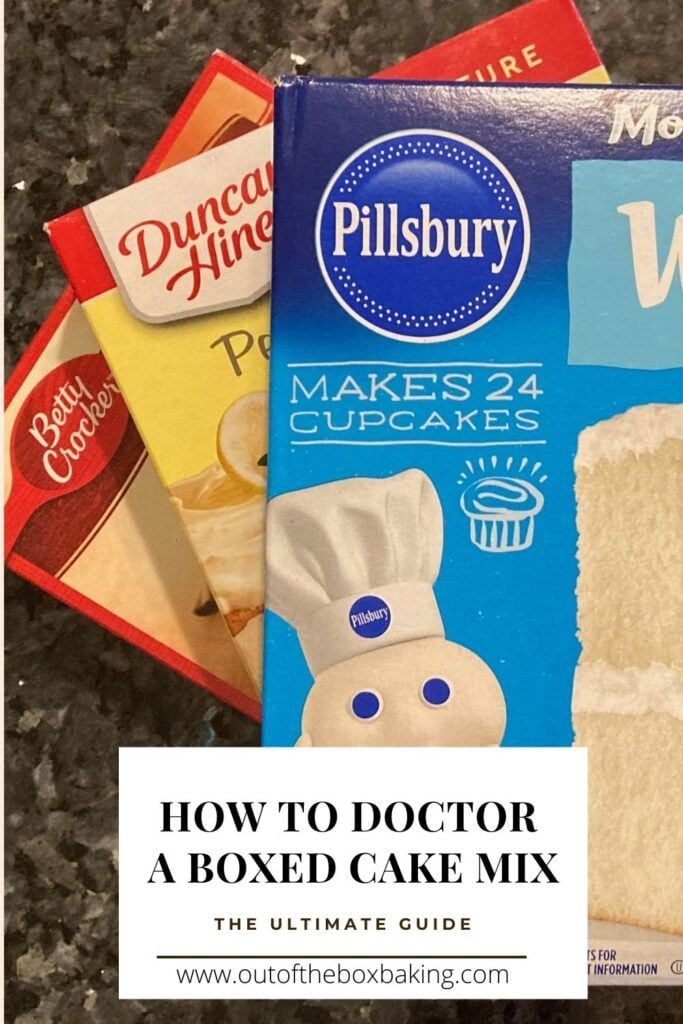 76. "Baking happens with ingredients that last for months and come to life inside a warm oven. Baking is slow and leisurely." (Regina Brett)
77. Having a mental bake-down.
79. Baking is too precise for me. I cook with a pinch of this or that.
80. "I love baking, it's the most calming thing for me. It's therapeutic, it makes the house smell good, and I get to take the goods to my friends. I do it for other people." (Lily Collins)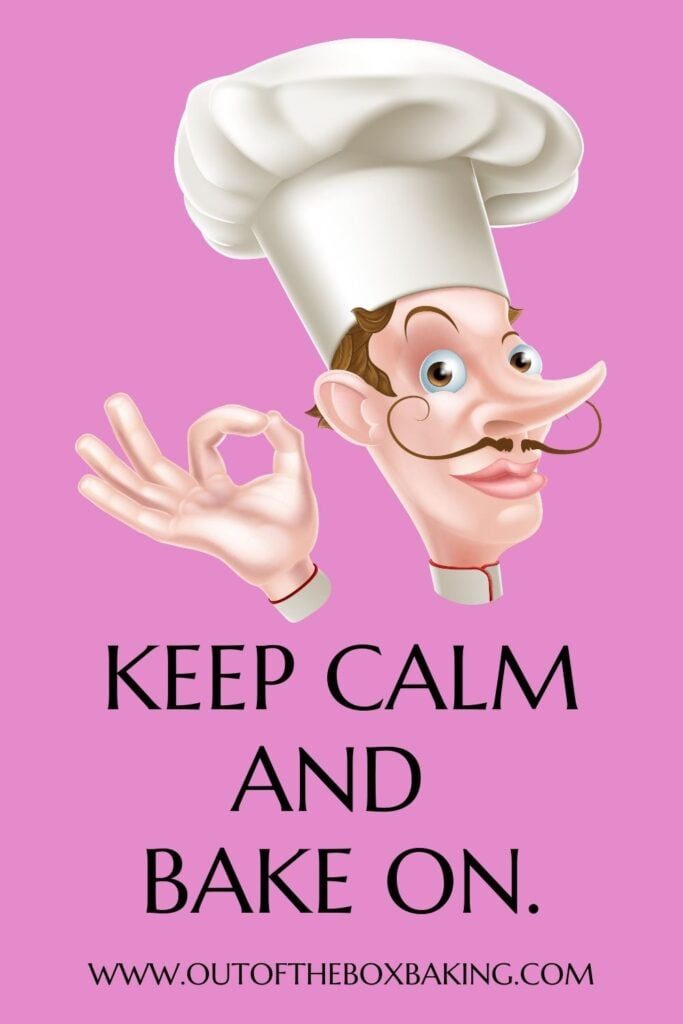 81. Keep calm and bake on.
82. A basic rule of baking is that, in general, it's almost impossible to make an inedible batch of brownies. (Linda Sunshine)
83. Everything I dough, I dough it for you.
84. "Flour and butter, cream and sugar, words and images, all the ingredients for a rich, tasty story." (Rona Simmons)
85. You bake me happy when skies are grey.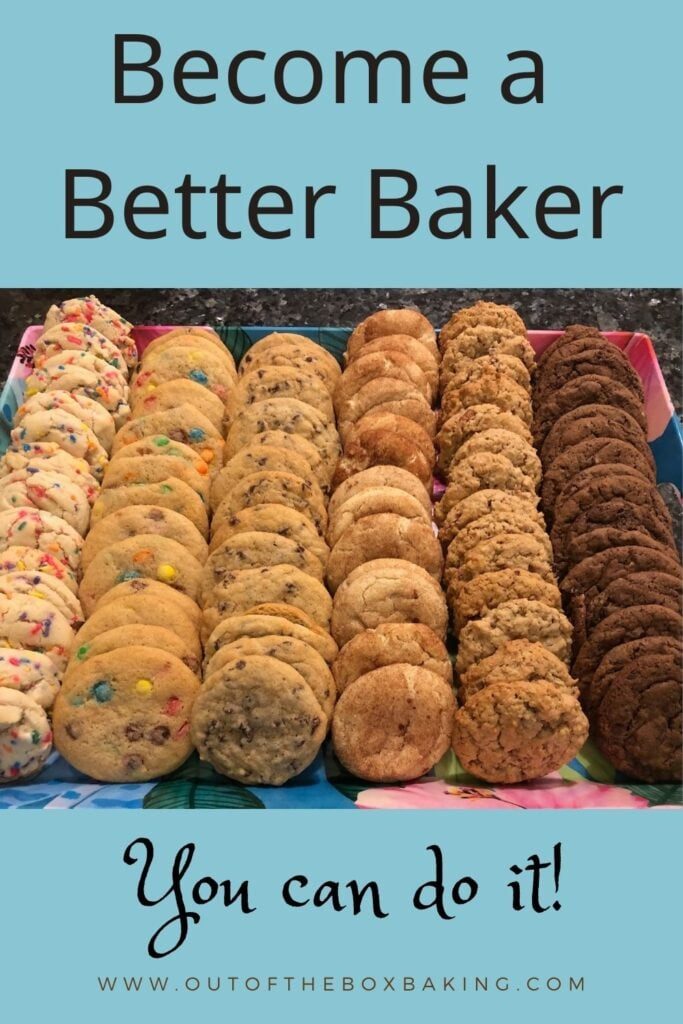 86. "It's all about a balancing act between time, temperature and ingredients: That's the art of baking." (Peter Reinhart)
87. I'm a whisk taker!
88. "My father was a lesson. He had his own bakery, and it was closed one day a week, but he would go anyway. He did it because he really loved his bakery. It wasn't a job." (Christopher Walken)
89. True love is baking for someone else when you're on a diet.
90. Annoying the baker will result in small portions.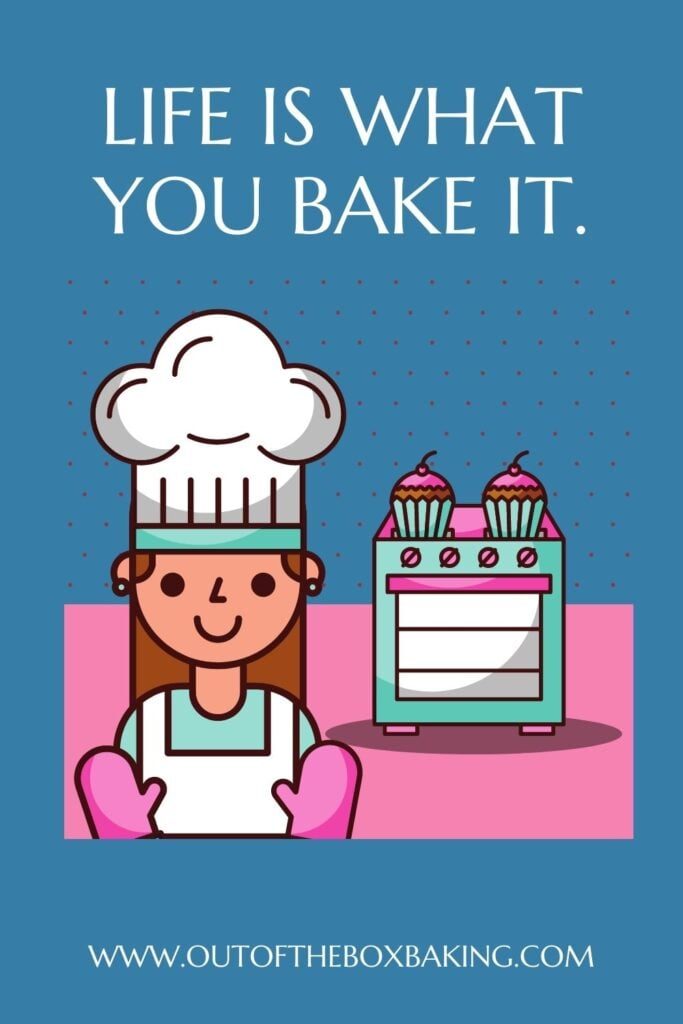 91. Life is what you bake it.
92. Be a cupcake in a world full of muffins.
93. Baking is how you start kids at cooking in the kitchen. It's fun whether it's baking bread or cookies. With baking, you have to be exact when it comes to ingredients." (Sandra Lee)
94. Today I will live in the moment. Unless it's unpleasant, in which case I will bake.
95. Sometimes we all bake mistakes.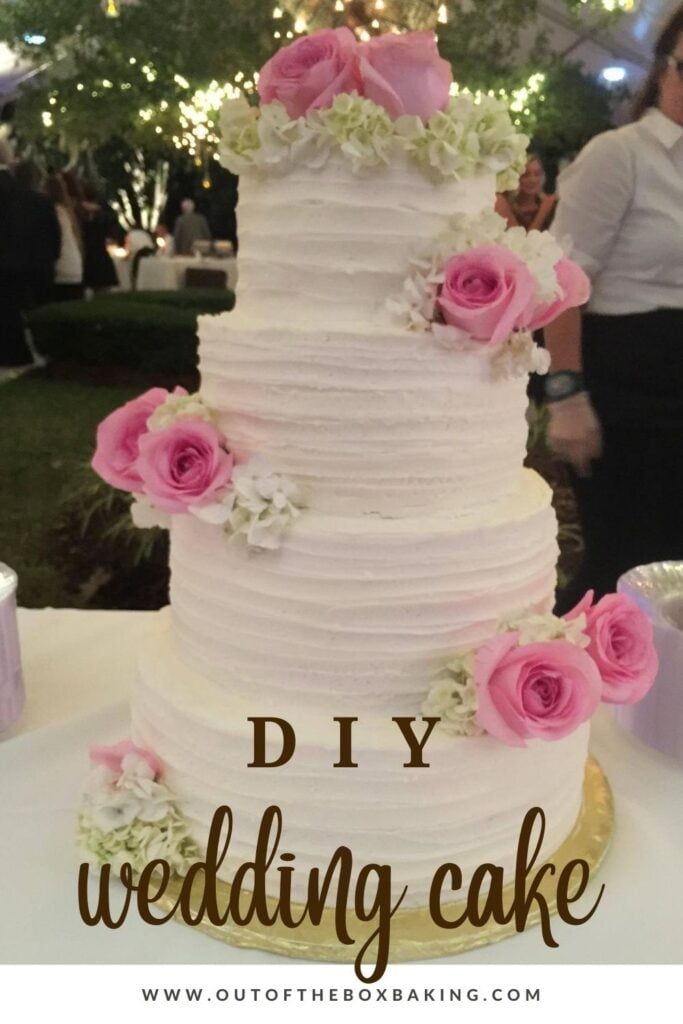 96. I believe in the power of baked goods.
98. Blessed are those who bake.
99. It's much harder to be sad while baking.
100.  "Many happy childhood memories begin in the kitchen, baking and decorating birthday cakes. It's one of the sweetest parts of childhood." (Deanna F. Cook)
101. An apron is just a cape on backwards.
That's it for now. Thanks for stopping by, friends!
After creating baking content on her blog for five years and publishing The Sweetapolita Bakebook, Rosie Alyea realized she felt a connection to sprinkles. She launched her first collection of Sprinkle Medleys on Etsy, and continued to develop her product catalog from there.
Rosie took her passion for cakes and her entrepreneurial drive and built an entire business out of her food blog. And she's only one of many success stories. People across the world have found the right ingredients to monetize their food blogs. From ebooks to cookbooks, meal plans to streamed cooking classes, we'll explore the many ways to monetize a food blog as a business opportunity below.
How to set up a food blog
If you're new to blogging in general, you'll first need to select a platform and a domain for your blog.
Choose a blogging platform
There are tons of platforms to choose from, like WordPress and Squarespace, each with their own pros and cons.
Shopify is the best choice for ecommerce tie-ins, however, as it comes pre-baked with ecommerce functionality. If you decide to sell an ebook, seats to cooking classes, or a physical cookbook, for example, Shopify provides a simple and clean experience for your customers.
The Sweetapolita blog is an example of what a food-centric blog can look like on Shopify.
Sweetapolita sells sprinkles and cake mix, and started as a baking blog. The business still offers a recipe section where readers can search for the perfect cake for an upcoming event. Sweetapolita
If you're still searching for a name for your blog, Shopify's business name generator can be a helpful resource to spark some extra creativity. Just input a word that describes your brand and the name generator will pop out some suggestions. For example, input "kitchen" or "table" or "meals" and see what results you get!
Select and host your domain
Some blog platforms (also known as content management systems, or CMS) will help you purchase and host your new domain, which can be a slightly painful task. Shopify, Squarespace, and WordPress all have this feature. Your domain should be as close as possible to your actual name for branding recognition. If it's not available, add a filler word like "get" or "shop" to the beginning.
Design a logo
Shopify also offers a free professional-quality logo maker, called Hatchful, that will create a logo for you to choose from in a matter of seconds. Just select your business category (food and drink), add your business name, and select where you'll use your logo, and Hatchful will generate a selection of logos you can edit and personalize to your taste.
Pick a theme and a design
These platforms have a large selection of themes to choose from, so pick the one that best suits your brand.
Ella Olsson via Unsplash
Starting up 🌱
It's possible to monetize a blog before you even have a dedicated group of fans or a solid amount of website traffic. As for how soon you'll start making money, it's always going to be case by case. But for some bloggers, it doesn't take long. Lily Ugbaja, founder of FindingBalance.mom, saw income two weeks after starting her blog.
At the beginning, unless you're a professional photographer and a professionally trained chef, your content might not be as polished as other more established food bloggers. Don't be discouraged! Everyone needs to start somewhere. For those new to the game, display ads can be a great income source as your business gains steam.
Make money from display ads
Many food bloggers get their biggest income stream by hosting display ads on their blogs. In one blog post, the blogger behind Tiffy Cooks claims that 40% of her blog's revenue comes from display ads. Perhaps the best part of using display ads on your blog is that they're low effort and can be high yield. Both beginner bloggers and food blogging pros like Half Baked Harvest use display ads because they can be so lucrative. But the caveat is that they disrupt reader viewing, and usually you won't have control over what kinds of ads they see.
Google AdSense is perhaps the most well-known ad provider out there, and it's a trusted network for millions of bloggers. If you're curious about how much money you can make from Google AdSense, scroll to the bottom of the homepage, where you can input a few details about your blog to get a revenue estimate for the year.
Popular food blog Half Baked Harvest hosts display ads on its website. Half Baked Harvest
In order to make the most amount of money from display ads, you'll have to drive traffic to your website.
Here are a couple ways to do this early on:
Get started with affiliate links
Affiliate links are another low-effort way to earn income from your food blog. Here's how affiliate programs work: you link to a product on a blog post. It might be something you use often and recommend for a given recipe, like a KitchenAid mixer, silicone baking mat, or food processor. Any time one of your readers clicks that link, it's tracked by the store. If the customer makes a purchase, the shop records that purchase, and you receive a commission.
For example, Just One Cookbook and Lisa Kitahara created curated lists on Amazon so that readers could purchase the spices they keep in their pantries or the essential cooking tools they use daily. When someone purchases an item from these lists, the bloggers earn an affiliate commission.
Any time you're earning money from affiliate links, you need to clearly disclose that to your audience in order to comply with FTC guidelines. If you're not sure or have questions about these guidelines, consult a lawyer.
Leverage email marketing
You can start building an email list by offering an email signup module on your blog. For example, Dan Pelosi of food blog GrossyPelosi surfaces a pop-up that entices visitors to sign up for "new recipes and merch drops" so they're in the know before anyone else.
Sally's Baking Recipes offers curated email courses on different baking topics. Sally's Baking Recipes
Another way to leverage email marketing is through a paid newsletter. Websites like Substack let writers charge subscribers a paid subscription fee as little as $5 per month. Even if you offer a collection of free recipes on your food blog, you could send out exclusive, members-only content like week-long meal prep plans or your newest recipe creations via a paid email.
Write sponsored posts
Work with brands to write up a review of a product on your blog in exchange for some cash or free products. The caveat here is to only promote items you really care about, believe in, and would use in your own kitchen. Sponsoring the best or your favorite items can build trust between you and your audience, as they'll see you as a trusted source. Similar to affiliate links, you'll need to let readers know if you're getting paid to promote anything in order to comply with FTC guidelines. Questions or concerns? Chat with a lawyer to make sure you're covering your bases.
You'll likely see sponsored requests start to come through your inbox as your blog picks up traction. But before that time comes, connect with brands by reaching out via email or social media.
Set up brand deals
While individual pieces of sponsored content might be one-offs, brand deals are ongoing partnerships and relationships you have with a brand. For example, you might become a brand ambassador for your favorite spatula company and agree on a cadence for which you'll feature that spatula on your blog. You'll also agree on how much you'll get paid.
Keep in mind that the brands you choose to work with also reflect the values of your blog and your own brand. We recommend sticking with the products you truly love and use in your own kitchen.
Monika Grabkowska via Unsplash
Steady growth 🌿
Interest over time for food blog Half Baked Harvest. Google Trends
At this point, you likely have some traction and a solid collection of recipes, and you're ready to take the next step. You're making money from display ads, you have solid website traffic, and you've gained some steady readership. This is the moment where developing an ebook or even a physical cookbook could make sense for you.
If you're on Squarespace or WordPress, you'll have to add ecommerce features to your site, which can be done by upgrading your plan or by adding a plug-in.
Kale caesar salad with sweet potatoes and crispy chickpeas from Half Baked Harvest. Half Baked Harvest
Sell an ebook or meal plan
If you're interested in selling a physical cookbook, starting with an ebook can be a low cost way to stress-test your idea. You also won't have to worry about distribution, because you can offer a digital download directly from your own website or on a marketplace like Amazon. For example, Sally McKenney of Sally's Baking Recipes created a shorter version of her print cookie cookbook as an ebook that sells for 99¢. While the print cookie cookbook features more than 75 cookie recipes, this one offers eight.
Aside from her physical cookbooks, Sally McKenney released a cookie-focused ebook in 2016. Sally's Baking Recipes via Amazon
Food blogger Lauren Fit Foodie sells monthly recipe and meal guides for $10, alongside a collection of physical and digital cookbooks. Lauren Fit Foodie
One of the great things about ebooks is that, if you'd like to save a collection of recipes for a physical book, there are tons of other content options. It's also more easily scalable. The amount of resources involved in selling one ebook is the same as the amount of resources involved in selling a thousand ebooks.
You might be talented at food photography and want to compile tips for better food photos. Or, you could be an expert food styler and specialize in creative plating. Your ebook could cover plating and styling techniques. You could even publish an ebook that teaches other food bloggers how to monetize their blog, like the team behind Pinch of Yum, who built an additional business around the same topic.
Sell a physical cookbook online
When most food bloggers decide to release a cookbook, they work with a publisher and distribute it through more traditional bookstores like Barnes and Noble and Amazon. You can go this route, but you can also self-publish a physical cookbook and sell it on your own online store.
You'll be responsible for marketing the book on your own, but you won't have to shop for a publisher, you'll be able to capture all of the sales yourself, and won't need to worry about housing and shipping inventory. When a cookbook sells, the print-on-demand company prints and ships a copy to your customers.
The cookbook BirdFoodie blogger Garrah Carter created and sells on her website. BirdFoodie
Garrah Carter, founder of health and wellness brand BirdFoodie, developed and sells her cookbook, The Power of the Plant, on her own website's ecommerce store.
If you'd rather go this route, there are many print-on-demand book services you can choose from.
Offer memberships
Tier 1 at $5 per month: Access to curated weekly meal plans.
Tier 2 at $7 per month: Access to curated weekly meal plans and one weekly video to improve cooking skills (past videos have taught knife skills, how to make marinara sauce, and how to make hot sauce from scratch).
Tier 3 at $15 per month: Access to everything from Tier 1 and 2, plus a monthly group video chat where you'll teach members how to cook a specific dish or improve a skill.
A whole wheat pizza dough recipe from Sally's Baking Recipes. Sally's Baking Recipes
Create courses
Creating video courses is another way to make some extra income off of your food blog, and the sky really is the limit for the types of courses you can create and charge money for. The caveat? Be sure that your customers will get real, tangible value from your course, because there's so much content available online for free on YouTube these days.
You might develop video courses that:
Take beginner cooks to the next level
Teach people how to make specific types of food, like soups, sauces, or spreads
Teach cooks kitchen skills like chopping, frying, or baking
Help aspiring entrepreneurs monetize their food blogs
Teach food photography or styling skills
Stream live cooking classes
From a kitchen in Palombara Sabina, a small town 40 minutes outside of Rome, Italy, Nonna Nerina and her granddaughter Chiara Nicolanti teach viewers how to make pasta. Their business, Nonna Live, sells live virtual cooking experiences. Customers pay per class to learn how to make dishes like gnocchi alla sorrentina or lasagna al pesto.
You can do something similar. Open classes up to individuals or work with companies to provide cooking classes for teams.
Take it to the next level 🌲
Do you always recommend the same mixing bowls or love a particular apron that was handmade by your grandmother? Consider creating actual items you know your readers would love and sell them on your website. If you'd rather not develop your own products, you can always sell a selection of curated items directly from your shop too.
For example, Kim'C Market sells premium, natural food products and cookware from Korea. The brand runs a blog that talks about the meaning and history behind popular Korean dishes.
Midam Gamasot Bowl from Kim'C Market. Kim'C Market
Sell packaged goods
Another option is to develop food items to sell on your website. This might be a seasoning mix you invented, a flavored oil, or perhaps the perfect hot sauce pairing for your mac and cheese.
For example, Nonna Live sells Grandma's Gold olive oil through a monthly subscription. The Herbivorous Butcher ships small batch vegan meats and cheeses. Sweetapolita sells colorful sprinkles.
Flight of the unicorn sprinkles from Sweetapolita. Sweetapolita
Get creative and cook what you love
Food blogging is challenging work that requires a lot of time, trial and error, and a commitment to your craft. You'll need to get inspired, keep being creative, learn new skills, and try many different things to see steady growth over time.
How to monetize a food blog FAQ
Here are 12 ways to make money from your food blog:
Host display ads on your site
Use affiliate links
Leverage email marketing
Set up brand deals
Sell an ebook
Sell a physical cookbook online
Offer memberships
Create courses
Stream live cooking classes
Sell products online
Sell packaged goods
Can you earn enough money from a food blog to do it full time?
You absolutely can—it just takes time, energy, and lots of trial and error.