Grandma always knew how to make tried-and-true baked goods, and these recipes prove it! Feel like a kid again with recipes for cakes, cookies, breads and more.
Grandma's Yeast Rolls
My grandmother use to make these rolls for family get-togethers and holidays. The applesauce adds so much flavor. —Nancy Spoth, Festus, Missouri
Contest-Winning Chocolate Potato Cake
I won grand champion honors in a potato festival baking contest with this moist chocolate cake. The icing recipe can be doubled for real sweet tooths. A great-grandma, I've spent over 85 years on the farm.
Granny's Spice Cookies
Granny always had a batch of these delicious, crispy cookies waiting for us at her house. When I miss her more than usual, I make these cookies and let the aroma fill my house and heart. —Valerie Hudson, Mason City, Iowa
Learn how to make grandma's classic spritz cookie recipe!
Classic Blueberry Buckle
This blueberry buckle recipe came from my grandmother. As children, my sister and I remember going to Pennsylvania for blueberry picking. Mother taught us to pick only perfect berries, and those gems went into this wonderful recipe. —Carol Dolan Mt. Laurel, New Jersey
Skillet Herb Bread
We had a lot of family get-togethers when I was growing up. My grandmother, aunts and mom were all good cooks, and each had her own specialty when it came to bread. But Mom's was my favorite—she started making it 40 years ago. The flavors call to mind the taste of cornbread stuffing! —Shirley Smith, Yorba Linda, California
Wild Rice Bread with Sunflower Seeds
I loved skipping the boring school cafeteria meals and going to my grandma's house for lunch. She spent most of her life in northeastern Minnesota, which is reflected in this bread's ingredients. Now my family uses this for our holiday stuffing. —Crystal Schlueter, Northglenn, Colorado
Blueberries and Cream Coffee Cake
This blueberry coffee cake is my go-to recipe for all of our holiday get-togethers because it's perfect for breakfast or dessert. It's easy to make, and it's the most delicious coffee cake I've ever had. —Susan Ober, Franconia, New Hampshire
Grandma's Pecan Rum Bars
My grandmother handed down the recipe for these gooey bars that we all love. The candied cherries are a must. —Deborah Pennington, Falkville, Alabama
Strawberry Buttermilk Skillet Shortcake
This scratch-made strawberry buttermilk cake is a family favorite. My grandma even carries out our family tradition by making this old-fashioned recipe each summer. —Claudia Lamascolo, Melbourne, Florida
Chocolate Chess Pie
This is one of my mother's go-to recipes. It's a yummy spin on classic chocolate chess pie. — Ann Dickens, Nixa, Missouri
Grandma's Carrot Cake
My grandma was very special to me. She had a big country kitchen that was full of wonderful aromas any time we visited. This was one of her prized cake recipes, and it continues to be a favorite from generation to generation. —Denise Strasz, Detroit, Michigan
Oat & Coconut Icebox Cookies
This recipe was passed down through my family from Grandma Irene and is a favorite of my dad and cousin Dennis. It's a true cookie lover's cookie: crispy on the outside, chewy on the inside and perfectly dunkable. —Lori Rowe, Tigerton, Wisconsin
Grandma's Onion Squares
My grandma brought this recipe with her when she emigrated from Italy as a young wife and mother. It is still a family favorite. —Janet Eddy, Stockton, California
Banana-Zucchini Bread
My grandmother made this zucchini banana bread for as long as I can remember, and I've been making it ever since I learned how to bake. Children love it for a snack, and it's good to serve at any meal. It's another delicious way to use zucchini, which is so abundant in late summer. —Eva Mae Hebert, Lafayette, LA
Minty Chocolate Cream Cheese Bars
I always looked forward to my grandma's gooey rich cream cheese bars while I was growing up. This version includes mint, which is one of my favorite flavor add-ins. —Jill Lutz, Woodbury, Minnesota
Cast-Iron Chocolate Chip Banana Bread
I love this cast-iron banana bread because it cooks evenly every time. The end result is so moist and delicious! —Ashley Hudd, Holton, Michigan
Pecan Shortbread Tea Cakes
My Grandma Ellis made her shortbread cookies only at Christmas because the ingredients were so indulgent. The results are, too!—Trisha Kruse, Eagle, Idaho
Grandma's Blackberry Cake
A lightly seasoned spice cake lets the wonderful flavor of blackberries shine through in this delectable blackberry cake recipe. —Diana Martin, Moundsville, West Virginia
Winnie's Mini Rhubarb & Strawberry Pies
Every spring, we had strawberries and rhubarb on our farm outside Seattle. These fruity hand pies remind me of those times and of Grandma Winnie's baking. —Shawn Carleton, San Diego, California
Lemon Bars with Cream Cheese Frosting
I won a baking contest at Purdue University with this recipe for lemon bars with cream cheese frosting. I think you'll love the dreamy topping. —Michael Hunter, Fort Wayne, Indiana
Grandma Pietz's Cranberry Cake Pudding
For generations, our family has handed down this cake recipe starring cranberries. Simple and unusual, it remains a treasured family heirloom. —Lisa Potter, Camp Douglas, Wisconsin
Caramel-Apple Skillet Buckle
My grandma used to bake a version of this for me when I was a little girl. She would make it using fresh apples from her tree in the backyard. I've adapted her recipe because I love the combination of apples, pecans and caramel. —Emily Hobbs, Springfield, Missouri
Grandma's Molasses Fruitcake
This dense, dark, moist fruitcake was my grandmother's recipe. The flavor just gets better and better as it sits in the fridge, so be sure to make it ahead! —Debbie Harmon, Lavina, Montana
Flaky Butterhorn Rolls
The recipe for these dinner rolls, slightly sweet and so very flaky, was my mother's. They are simple to prepare because kneading skills are not required and the dough is easy to handle. My grandchildren have renamed them "Grandma's croissants"! —Bernice Smith, Sturgeon Lake, Minnesota
Blackberry-Orange Cake
Spiced Upside-Down Apple Pie
My grandma taught me to make this pie when I was 4. Over the years, I've kept it about the same with just a few changes. Flip it out the second it stops bubbling. The glaze makes it look especially delicious. —Francine Bryson, Pickens, South Carolina
Old-Fashioned Peanut Butter Cookies
My mother insisted that my grandmother write down one recipe for her when Mom got married in 1942: the how to make peanut butter cookies from scratch recipe. That was a real effort because Grandma was a traditional pioneer-type cook who used a little of this or that until it felt right. This treasured recipe is the only one she ever wrote down! —Janet Hall, Clinton, Wisconsin
Mamaw Emily's Strawberry Cake
My husband loved his mamaw's strawberry cake recipe. He thought no one could duplicate it. I made it, and it's just as scrumptious as he remembers. —Jennifer Bruce, Manitou, Kentucky
Grandma's Sweet Potato Biscuits
The recipe for these mild-tasting biscuits was my grandmother's. They're a family favorite that we always serve at holidays. —Nancy Daugherty, Cortland, Ohio
I remember coming home sullen one day because we'd lost a softball game. Grandma, in her wisdom, suggested that maybe a slice of hot apple pie would make me feel better. She was right. —Maggie Greene, Granite Falls, Washington
My granddaughter nicknamed my mother Cookie Grandma because she made wonderful cookie—including these crisp and chewy treats. —Donna Grace, Clancy, Montana
Chocolate Lebkuchen
Having lived in Germany, I try to keep my German cooking as authentic as possible. This lovely lebkuchen recipe is a culinary Christmas custom. —Cathy Lemmon, Quinlan, Texas
Gran's Apple Cake
My grandmother occasionally brought over this wonderful cake warm from the oven. The spicy apple flavor combined with the sweet cream cheese frosting made this recipe one that we treasured. Even though I've lightened it up, it's still a family favorite. —Lauris Conrad, Turlock, California
Bohemian Kolaches
This kolache recipe was given to me by my mother-in-law, who received it from her mother! It was a standard treat in their family, made nearly every week. Now I make these kolaches for my own family for special occasions. —Maxine Hron, Quincy, Illinois
Grandma's Honey Muffins
I can remember my Grandma Wheeler making these delicious muffins—we'd eat them nice and warm, fresh from the oven! She was a "pinch of this and handful of that" kind of cook, so getting the ingredient amounts correct for the recipe was a challenge. Now it's a family treasure! —Darlis A. Wilfer, West Bend, Wisconsin
Grandma Krause's Coconut Cookies
Rhubarb Sour Cream Coffee Cake
With a tart kick from fresh spring rhubarb, this coffee cake is an irresistible way to start the day—or end it! —Roberta Schauer, Williamsport, Pennsylvania
Grandma's Star Cookies
My husband's grandma would make these butter cutouts only with a star cookie cutter. I use various shapes for celebrations throughout the year. —Jenny Brown, West Lafayette, Indiana
Sour Cream Rolls with Walnut Filling
When I was a little girl, my grandmother taught me how to make these rolls. I remember feeling so special when "we" served them. If you have never worked with yeast, this is the recipe for you. —Nadine Mesch, Mount Healthy, Ohio
Gingersnap Crumb Pear Pie
This basic recipe was one my grandmother used for making crumble pies from fresh fruit. She simply substituted oats, gingersnaps or vanilla wafers depending on the fruit. Pear was always my favorite, and I added the ginger and caramel to give it a new twist. —Fay Moreland, Wichita Falls, Texas
Grandma Nardi's Italian Easter Bread
My Grandma Nardi's bread with dyed Easter eggs represents family and tradition. I fondly remember how she taught me the recipe when I was a little girl. —Pat Merkovich, Milwaukee, Wisconsin
Cookie Jar Gingersnaps
My grandma kept two cookie jars in her pantry. One of the jars, which I now have, always had these crisp and chewy gingersnaps in it. They're still my favorite cookies. My daughter used this recipe for a 4-H fair and won a blue ribbon. —Deb Handy, Pomona, Kansas
German Black Forest Cake
As far as I know, this cake recipe can be traced back to my German great-grandma. When I got married, my mother gave me a copy and I hope to someday pass it down to my children. —Stephanie Travis, Fallon, Nevada
Apple Cake for Passover
Adding a dollop of whipped cream is a sweet addition to this Passover apple cake! —Taste of Home Test Kitchen, Milwaukee, Wisconsin
Lime & Spice Peach Cobbler
This was my grandmother's favorite recipe to make when they had bushels of peaches. Now I love to bake it whenever I can for my family and friends. —Mary Ann Dell of Phoenixville, Pennsylvania
Iced Orange Cookies
Hungarian Nut Rolls
It isn't officially the holidays until I've made this treasured nut roll recipe from my husband's grandmother. The apple-walnut filling is moist, subtly sweet and flavorful. —Donna Bardocz, Howell, Michigan
Buttery Orange Sugar Cookies
My husband's grandmother made a variety of cookies every year for her grandkids at Christmastime. She would box them up and give each child his or her own box. This crisp, orange flavored cookie is one of my favorites from her collection.—Heather McKillip, Aurora, Illinois
Chocolate Chip Red Velvet Whoopie Pies
Baking a fun treat is a must when my four grandchildren come to stay for "grandma camp." Sometimes the grandkids help by piping the cake batter. —Linda Schend, Kenosha, Wisconsin
Raspberry Custard Kuchen
Back where I grew up in Wisconsin, people have been baking this German treat for generations. We love it for breakfast or as a special dessert. It's no fuss to fix and impressive to serve. —Virginia Arndt, Sequim, Washington
Wholesome Wheat Bread
My sister and I were in 4-H, and Mom was our breads project leader for years. Because of that early training, fresh homemade bread like this is a staple in my own kitchen.
-Karen Wingate, Coldwater, Kansas
Crisp Sugar Cookies
Chocolate Babka
I love this chocolate babka. It's a rewarding recipe for taking the next step in your bread baking. Even if it's slightly imperfect going into the oven, it turns out gorgeous. Look at those swirls! —Lisa Kaminski, Wauwatosa, Wisconsin
Lemon Raspberry Buckle
I've given a fresh summery twist to the classic blueberry buckle everyone loves by swapping out the blueberries for raspberries (my favorite) and adding sweet and tart lemon curd. This berry buckle cake recipe tastes great with vanilla ice cream! —Jenna Fleming, Lowville, New York
Zucchini Cupcakes
I asked my grandmother for this recipe after trying these irresistible spice cupcakes at her home. I love their creamy caramel frosting. They're such a scrumptious dessert, you actually forget you're eating your vegetables, too! —Virginia Lapierre, Greensboro Bend, Vermont
Grandma Brubaker's Orange Cookies
At least two generations of my family have enjoyed the recipe for these light, delicate orange-flavored cookies. —Sheri DeBolt, Huntington, Indiana
Black Forest Upside-Down Cake
The divine flavors of this simple Black Forest cake will impress your guests and leave you with many requests for the recipe! —Kimberly Campbell, Wheeling, West Virginia
Poppy Seed Cheese Bread
This easy-to-make bread goes well with a salad luncheon or a casserole dinner. But I especially like to serve it with spaghetti and pasta dishes. The cheese topping is its crowning glory! —Elaine Mundt, Detroit, Michigan
Best Red Velvet Cake
It's just not Christmas at our house until this festive cake appears. This is different from other red velvet cake recipes I've had; the icing is as light as snow. —Kathryn Davison, Charlotte, North Carolina
Danish Coffee Cakes
There's no brownie recipe or mix I've ever tried that's better than this! And it's so easy—you can mix it in one bowl in just a few minutes. My husband's grandmother passed the recipe on; now our son makes these brownies for after-school snacks. —Becky Albright, Norwalk, Ohio
Apple Raisin Bread
I've been making this bread for many years. It smells so good in the oven and tastes even better. I make bread almost every Saturday, and it doesn't stay around long with our sons home from college in the summer. —Perlene Hoekema, Lynden, Washington
Double Cranberry Banana Bread
We love quick breads, and I've found that they freeze nicely if properly wrapped. This is a scrumptious recipe to make before the holidays and freeze for last-minute guests or gifts. —Joan Hallford, North Richland Hills, Texas
Meringue-Topped Pecan Custard Pie
I only use this recipe on special occasions. It's an amazing variation on the pecan pie everyone knows—the filling is a custardy delight, and the meringue gives the whole thing a lightness that's the perfect ending to a multi-course feast. —Therese Asche, Maple Grove, Minnesota
Mama's Blackberry Cobbler
Alabama has some tasty fresh blackberries. Decades ago, my mama was heading out to pick blackberries to make a cobbler, but she ended up going to the hospital to have me instead. This is her mama's recipe. The blackberries start on top, but then end up tucked under a golden brown crust after it's baked. —Lisa Allen, Joppa, Alabama
This cookie recipe from my 91-year-old grandmother was my grandfather's favorite. She still makes them and sends us home with the dough so that we can make more whenever we want, I love to make a fresh batch when company drops in. —Chris Paulsen, Glendale, Arizona
My family's best carrot cake recipe dates back to my great-grandmother! We bake up a few of these carrot cakes for special occasions to make sure there's enough to go around. You'll love the texture this pretty, moist treat gets from pineapple, coconut and, of course, carrots! —Debbie Terenzini-Wilkerson, Lusby, Maryland
Grandma's Rosemary Dinner Rolls
My grandma (I called her Baba) made these in her coal oven. How she regulated the temperature is beyond me! She always made extra rolls for the neighbors to bake in their own ovens. My mom and aunts would deliver the formed rolls at lunchtime. —Charlotte Hendershot, Hudson, Pennsylvania
Double Butterscotch Cookies
This is a very old recipe that's been in the family for generations. Sometimes I'll omit the toffee bits and add miniature chocolate chips or coconut instead. —Beverly Duncan, Lakeville, Ohio
7UP Pound Cake
My grandmother gave me this 7UP pound cake recipe. On top of being delicious, this 7UP cake represents family tradition, connection and love. —Marsha Davis, Desert Hot Springs, California
Grandma's Biscuits
Homemade biscuits add a warm and comforting touch to any meal. My grandmother makes these tender biscuits to go with her seafood chowder. —Melissa Obernesser, Utica, New York
Sufganiyot
Sufganiyot are believed to have first come from Spain, adapted from a similar treat, the sopaipilla. Others say the sopaipilla was borrowed from the Jews. Either way, as a tradition, doughnuts are an easy one to adopt, especially with this easy sufganiyot recipe. —David Feder, Buffalo Grove, Illinois
Breakfast Apple Cake
Baked in a pretty tube pan and drizzled with icing, this breakfast cake will be a highlight of your holiday menu. I adapted the recipe from one of my grandmother's. —Shaunda Wenger, Nibley, Utah
Grandma Russell's Bread
I remember as a child always smelling fresh homemade bread and rolls whenever I walked into Grandma's house. The warm slices were delicious and melted in my mouth! —Janet Polito, Nampa, Idaho
Old Fashion Gingerbread
My dad would always tell me his mother made gingerbread with hot water and that it was dense and rich with molasses. Over the years I looked for such a recipe, to no avail. Then one day I was given a book compiled by an elderly woman who recalled recipes from her childhood in Virginia, and there it was! I made one slight change, substituting shortening for lard. For gingerbread lovers, this classic version is wonderful, whether you eat it hot and dripping with butter or at room temperature. &mda
Rich Fruit Kuchens
This German classic is such a part of our reunions, we designate a special place to serve it. Five generations flock to the "Kuchen Room" for this coffee cake. —Stephanie Schentzel, Northville, South Dakota
Strawberry Rhubarb Cheesecake Bars
These cheesecake bars layer a buttery pecan shortbread crust with a rich and creamy filling and sweet-tart strawberry rhubarb jam. For larger squares, cut into nine bars instead of 16. —Amanda Scarlati, Sandy, Utah
Chocolate Pear Hazelnut Tart
As a teenage foreign exchange student in the south of France, I was horribly homesick. Then my host family's Grandmother Miette arrived and asked if I'd like to help her bake this nutty tart from scratch. It turned my trip around and inspired my lifelong passion for baking. Weighing ingredients, roasting nuts, kneading dough—the art of baking transcends language. —Lexi McKeown, Los Angeles, California
Jelly Bean Cookies
It's a family tradition for my grandmother and me to make these colorful cookies every year for the holidays. —Cheyenne Fink, Pleasantville, Pennsylvania
Oma's Apfelkuchen (Grandma's Apple Cake)
Frosted Spice Cookies
This recipe has been handed down through many generations of my husband's family. The cookies were always in his grandmother's cookie jar when he'd visit. Today, he enjoys them more than ever—and so do I. —Debbie Hurlbert, Howard, Ohio
Icebox Rolls
I remember my mom making these rolls almost every Saturday so they'd be ready to bake on Sunday for company or someone just dropping by. Although they take a little time to prepare, they're really not all that difficult to make. And there's nothing in the stores that can compare to them! —Jean Fox, Welch, Minnesota
Italian Lemon Cookies
Christmas wouldn't be the same without my grandmother's cookies. A plate full of these light and zesty cookies is divine!—Elisabeth Miller, Broadview Heights, Ohio
Cast-Iron Apple Nutmeg Coffee Cake
I'm not a great baker, but I do love coffee. In an effort to practice my baking, I use up the morning's last bit of coffee to make this cake—literally. It is super moist and crumbly, and tastes like you dunked your cake right into a cup of hot joe. — Darla Andrews, Schertz, Texas
Dipped Chocolate Logs
When my sister and I were little, we used to beg my mother and grandmother to make these buttery chocolate cookies during the holidays. Now, as moms ourselves, we get together every year to make Christmas cookies, and the chocolate logs are always on the top of our list. —Deanna Markkos, Western Springs, Illinois
Pennsylvania Dutch Funny Cake
I can still remember my grandma serving this delicious cake on the big wooden table in her farm kitchen. Every time I bake this unusual cake, it takes me back to those special days at Grandma's. —Diane Ganssle, Bethlehem, Pennsylvania
Glazed Strawberry Cookies
Raisin Pecan Pie
I remember my Grandmother Voltie and Great-Aunt Ophelia making this southern-style pie for Thanksgiving. It was always one of the many cakes and pies lined up for dessert. —Angie Price, Bradford, Tennessee
Triple Berry Shortcake
My great-great-grandmother handed down her shortcake recipe. I'm sharing it because it's way too fabulous to keep it a secret! —Sara Kingsmore, Vadnais Heights, Minnesota
Mexican Chocolate Sugar Crisps
My grandma loved these so much, she would hide them from my grandpa! I think of her every time I make a batch. Like Mexican spice? Try stirring in a little chili powder. —Michele Lovio, Thousand Oaks, California
Cinnamon Coffee Cake
I love the excellent texture of this easy cinnamon coffee cake recipe. Always a crowd-pleaser, its pleasing vanilla flavor enriched by sour cream may remind you of breakfast at Grandma's! Make it the night before a holiday to save time in the morning. —Eleanor Harris, Cape Coral, Florida
Herbed Oatmeal Pan Bread
This beautiful, golden pan bread is especially good with a steaming bowl of homemade soup. The oats give it a distinctive flavor, and we really like the herb and Parmesan cheese topping.—Karen Bourne, Magrath, Alberta
Nana's Chocolate Cupcakes with Mint Frosting
Even though Nana is no longer with us, her treats bring me so much joy every time
I bake them. For a more indulgent version, double the frosting and pile it on high! —Chekota Hunter, Cassville, Missouri
Favorite Mexican Cornbread
I love to cook and my supportive and encouraging mom finally convinced me to submit this recipe. I often serve this cornbread with chili. —Donna Hypes, Ramona, California
Chocolate & Coconut Cream Torte
My grandmother passed this recipe down to me years ago and now I make it for my own grandchildren. When preparing, make sure the chocolate layer is properly chilled before adding the next layer, or the coconut will sink into it. —Jason Purkey, Ocean City, Maryland
Pecan Coffee Cake
My mom serves this nutty coffee cake for Christmas breakfast each year. The simple recipe is a big timesaver on such an event-filled morning. Everyone loves the crunchy topping. —Becky Wax, Tuscola, Illinois
Oven Recipes- Cooking in an oven is not as intimidating as it may seem. Yes, it's a bit tricky but not if you get to know your oven. There's a lot that your oven can do for you and so it deserves more attention. It can make crisp cookies, turn your meat tender or simply cook a healthy dinner. Who doesn't love a house filled with the smoky aroma of cinnamon or herbs arising from goodies fresh out of the oven? If you've not had one, we'll tell you how to have a healthy relationship with your oven.
Here are few basic things to keep in mind while using an oven.
1. Most ovens come with different metal racks. Use the one according to the dish you are cooking and remove the others. Make sure your oven is clean and does not sneakily hide any burnt leftovers from its last use.
2. Temperature is important – both while pre-heating and while cooking. Usually, the oven is pre-heated to its maximum temperature. Also, make sure you don't oven the oven frequently with the dish inside as it causes the heat to escape and that will increase the cooking time.
3. Keep in mind that hot air or heat rises up. Therefore, if you want to cook something slowly, play it in the bottom tray. On the other hand, if you're looking for a crisp surface then place your dish on the top tray. In most baking and roasting recipes, it is best to use the middle rack as the heat remains consistent there.
4. Avoid using dark-coloured metal bake ware as it absorbs more heat and the chances of charring your food are higher. Light-coloured metal, glass, cast-iron or silicone works well as they help in transmitting the heat equally and prevent the risk of burning the bottom. If you're using a dark-coloured metal utensil make sure you place it on the upper most rack so that there is some distance between the heating rod and the dish.
5. Make sure you don't place anything over the oven while it is in use. Also, make a point to check that the vents on either side are clear and there's nothing placed over because you don't want to fire up an entire oven. Definitely not!  Make sure you are armed with the right oven accessories and equipment such as a baking sheet and oven mitt.
For now, if you're looking to experiment, get your hands on our 11 best oven recipes.
1. Macchi ke Sooley
These spice packed fish fillets are perfect to impress your guests. They're easy to make and quite health too, so no one can complain.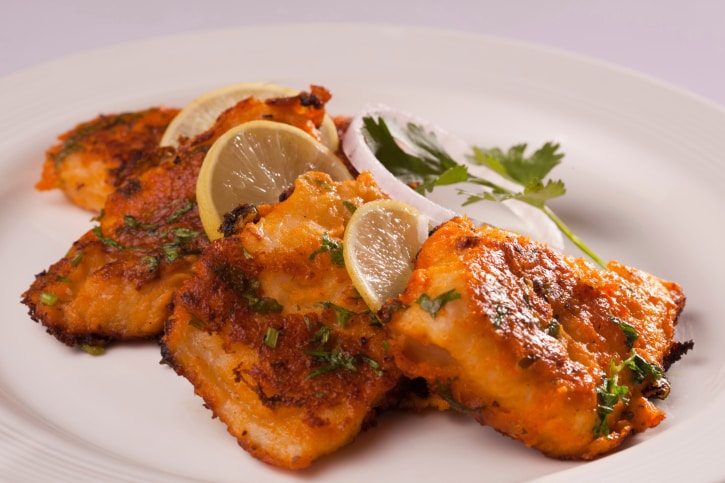 Baked fish with chillies and mango powder, straight from Rajasthan.
Baked Chicken Seekh
Another crowd pleaser, but this time in they've been baked in the oven. Super moist, tender and delicious chicken kebabs that are perfect for starters at a party. This dish is also popular in Middle Eastern countries and was particularly brought to India by Mughal rulers.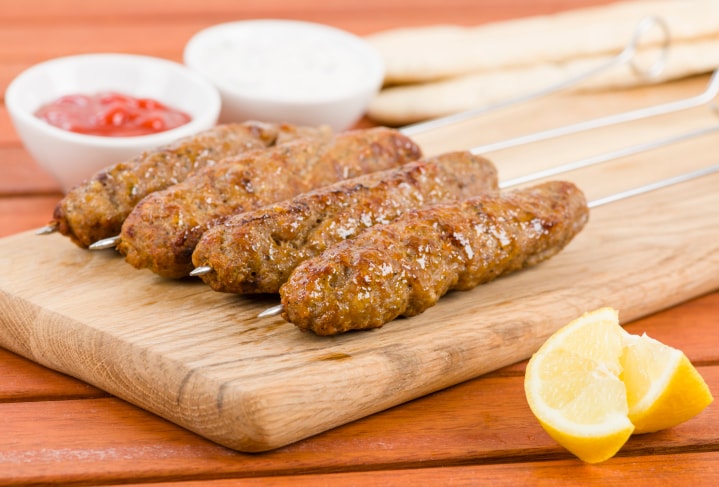 A popular Indian snack now tweaked to suit your diet plans! Baked and delicious.
Roast Pork Belly
This beautifully roasted pork belly is sticky, saucy, juicy and crisp – all at once. A pork recipe that is simple and delicious. Try this recipe when you feel a bit confident about using the oven.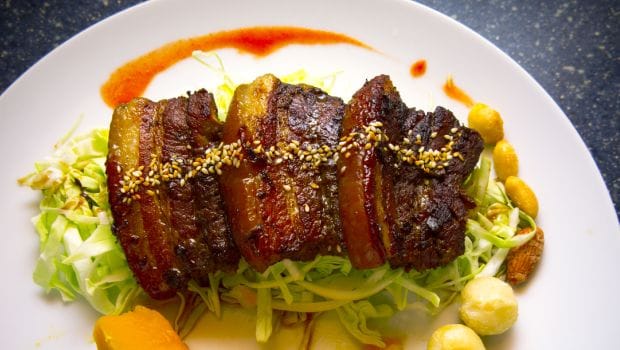 Crisp roasted pork belly mingled in a apple-onion sauce is just the perfect dish to prepare for a dinner party.
Lemon Tart
Bring back your childhood with this timeless treat everyone loves. Refreshing and tangy, making the tart from scratch is a bit tricky but this recipe won't disappoint you.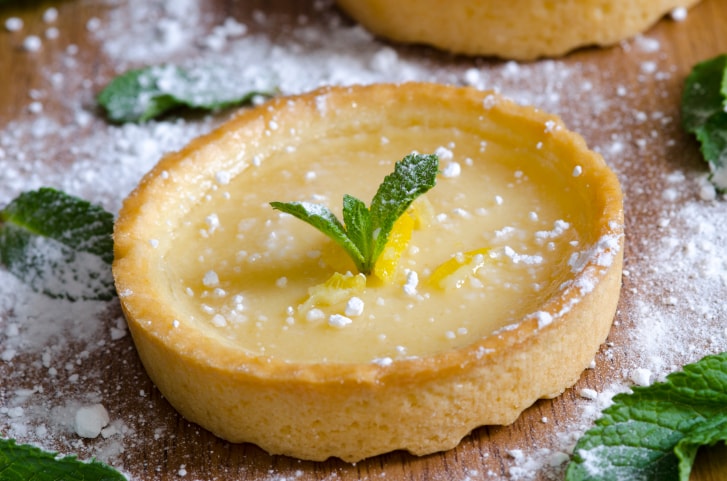 A lemony dessert to end your meal on a fresh note.
Home-Style Baked Pasta
Pasta in an oven? Yes, please and with oodles of cheese. Topped with breadcrumbs and baked golden, this Home Style Baked Pasta comes with a cheesy surprise and loads of vegetables. Give your kids a smile or make it for yourself on a cheat day.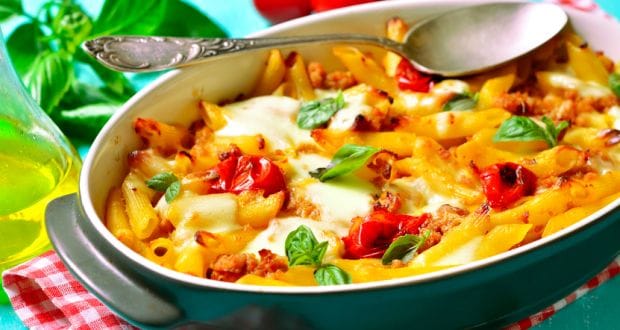 Is there anything more comforting than an authentic Italian, cheesy, hot, vegetarian baked pasta casserole?
Baked Mushroom and Lentils Fritters
A great snack that you won't feel guilty about indulging in. With the goodness of mushrooms, oats and lentils, the recipe uses no oil!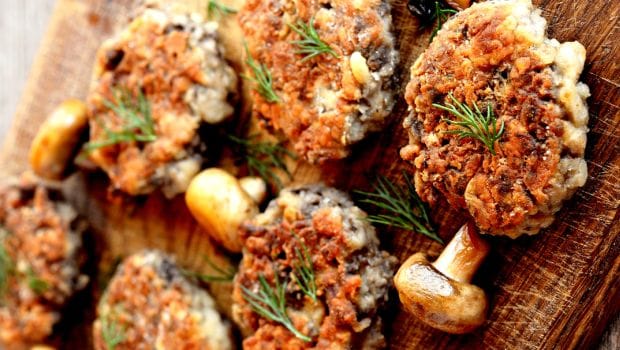 A batch of mouth watering fritters with the goodness of masoor dal and mushrooms that would compliment your cup of hot tea.
Indian Style-Baked Chicken
The classic roast chicken made the Indian way marinated in desi masalas, garlic, tomatoes and yogurt.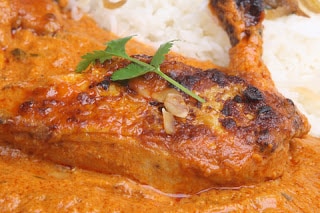 A delicious baked chicken recipe with a yogurt based marinade.
Margherita Pizza
Once of the best uses of the oven is perhaps to make pizza at home. It just takes a few simple ingredients and you get insanely delicious pizza to devour! Learn how to make the classic Margherita pizza with this fool-proof recipe.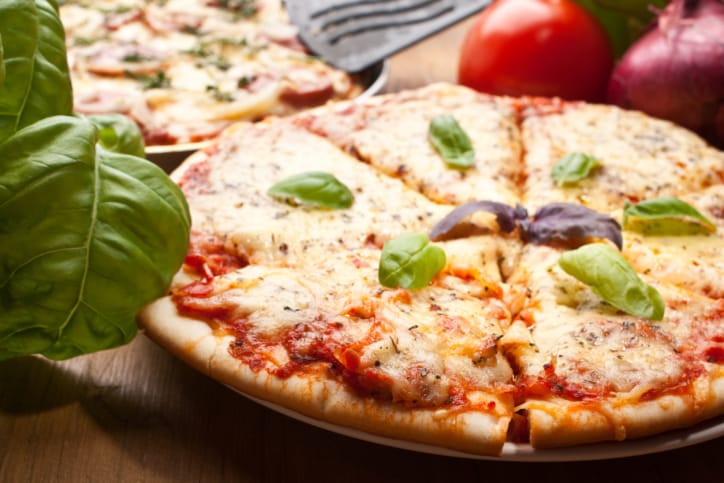 The classic Margherita pizza with mozzarella cheese and basil leaves has never disappointed anyone.
Baked Paneer Samosa
Samosas are one of the most favourite tea tie snacks in India. Now, enjoy the baked version made in the oven and forget worrying about calories.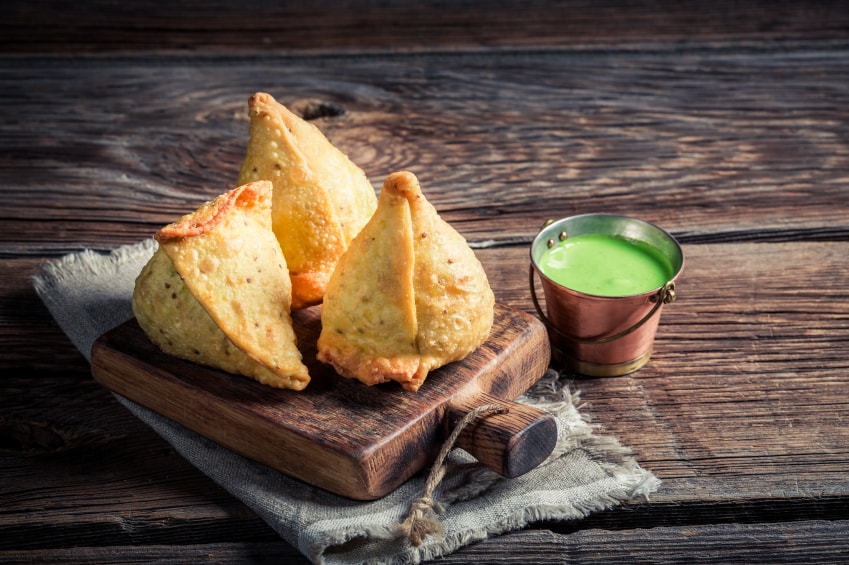 Samosa cones filled with a delectable and tangy paneer stuffing, baked perfect!
Chocolate Chip and Almond Cookies
Nothing better than a batch of freshly baked cookies with chocolate chunks and crunchy almonds! Why indulge in the store-bought stuff when you can make these beauties at home?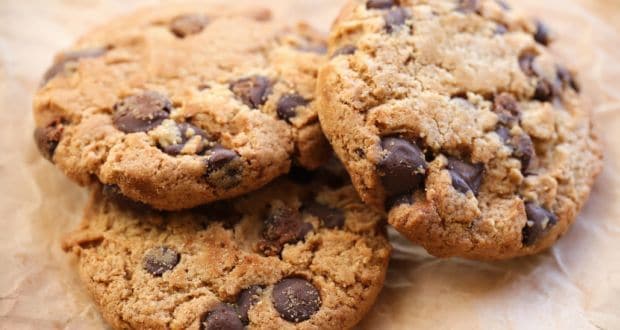 A batch of freshly baked chocolate chip cookies is always a good idea!
Oven-Roasted Falafel
Crisp chickpeas balls are stuffed in soft pita bread along with juicy cucumbers and refreshing sauces.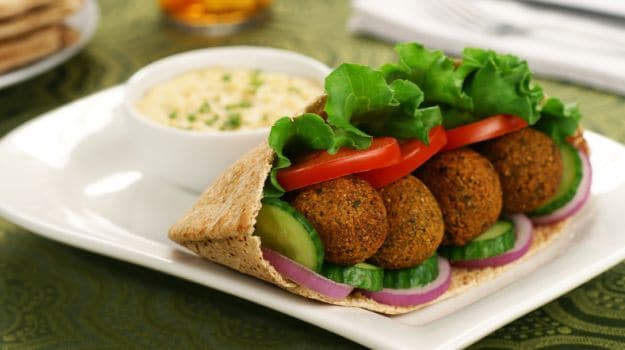 A Middle-eastern dish worth every bite, made easily in the oven.
With crisp golden brown edges and chewy middles, these Toaster Oven Chocolate Chip Cookies are perfect for satisfying your next cookie craving. The simple small batch recipe is easy to throw together and makes 5 hard-to-resist cookies. We dare you to eat just one!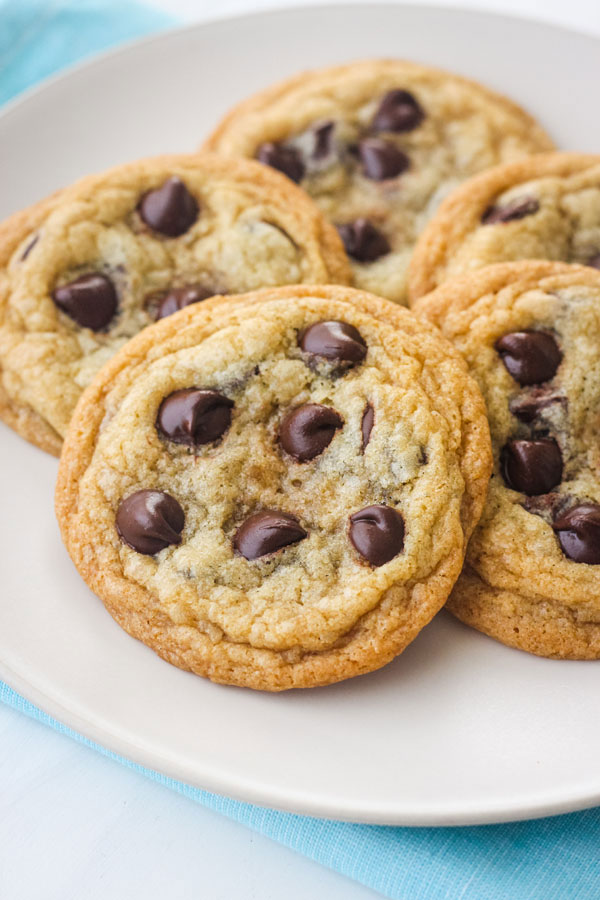 Over the years I've been working to perfect this little Toaster Oven Chocolate Chip Cookies recipe.
Trying different amounts of sugar and butter, experimenting with the egg, and figuring out the best way to bake them in our toaster oven (if you've got a convection fan, use it!).
The result: 5 seriously yummy chocolate chip cookies. They're crispy on the outside, stuffed with gooey melted chocolate, and have a delightfully chewy texture. Bookmark this recipe because you're going to want to make it a lot!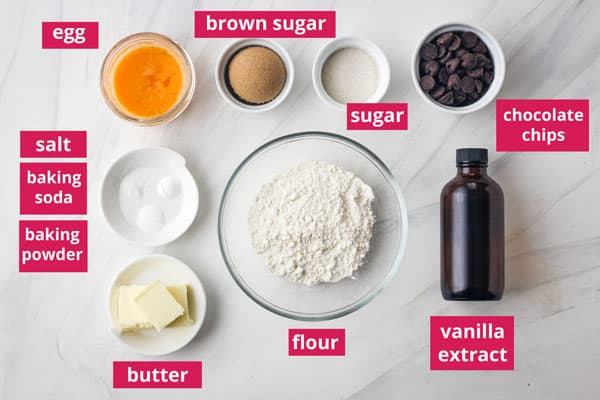 Ingredient Notes
1 Tablespoon Beaten Egg: Don't add the whole egg, it's too much for a recipe this small. If you're looking for ideas to use up any leftover egg try these Cake Mix Mini Cakes, Triple Ginger Cookies, or Chocolate Chip Pecan Oatmeal Cookies.
We've also made this recipe using an egg yolk instead of the beaten egg.
I find the cookies a little heavy but Tim thinks they're delicious. So if you've got an egg yolk that needs to be used up, give it a try and see what you prefer.
How to Make Chocolate Chip Cookies In A Toaster Oven
1. Cream the Butter and Sugars
Start by creaming the softened butter and sugars together until smooth. Then add the tablespoon of beaten egg and vanilla, and mix until combined.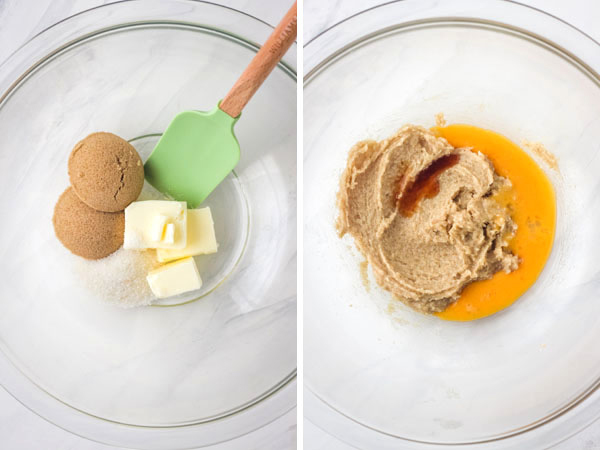 2. Mix The Dough
Sprinkle the flour, baking soda, baking powder, and salt over the egg mixture. Stir just until the dough starts to come together.
When a few streaks of flour remain, set aside a few chocolate chips for topping later and toss the rest into the bowl.
This is a good time to stir in anything else you'd like to add like chopped nuts, sprinkles, or dried fruits. Mix just until everything is incorporated into the cookie dough.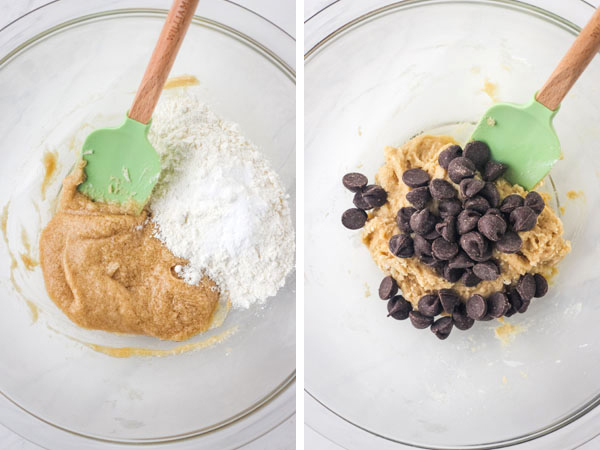 3. Chill For Better Flavor
Next, chill the dough for at least 30 minutes. Chilling the dough makes the cookies chewier, and more flavorful, and keeps them from spreading too much.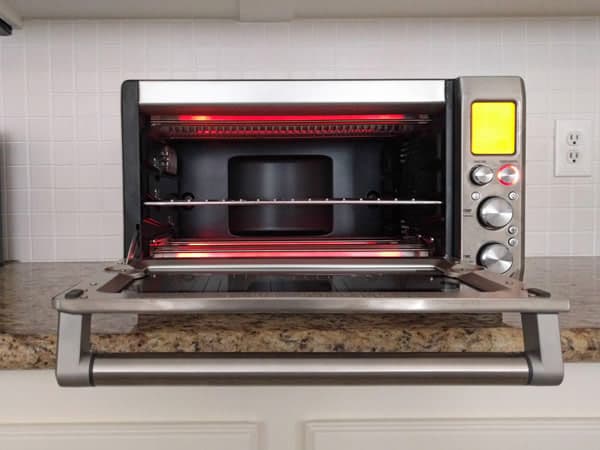 4. Preheat The Toaster Oven
Once you're ready to bake the cookies, start by adjusting the rack in your toaster oven. Our oven has 3 rack placements.
I find the middle rack is the best for baking cookies. If you only have two placements, use the lower one.
For a standard toaster oven preheat to 350°F. If you're using a convection toaster oven, reduce the temperature to 325°F.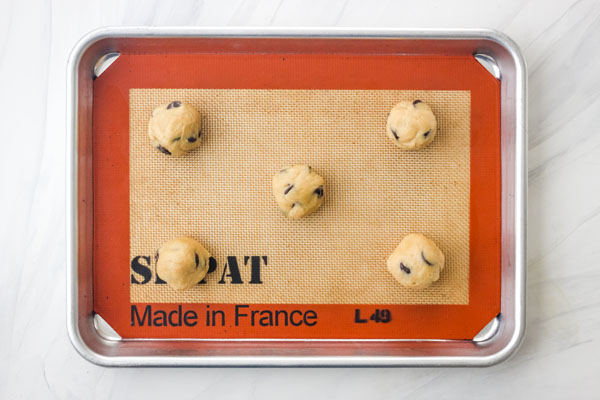 5. Grab A Pan
The cookies can be baked on either an ungreased sheet pan or a pan lined with a silicone baking mat.
6. Get Scooping
Scoop or roll the dough into 1½ Tablespoons-sized balls and place on your pan. Try to give at least 1 ½ to 2 inches of space between the balls.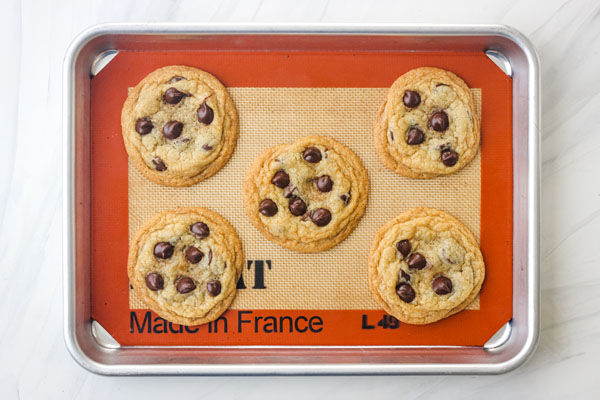 7. Bake Until Golden
Bake the cookies for about 6 to 10 minutes. We like our cookies to have chewy middles but nice and crispy edges so I wait until the edges are lightly browned and the middles are puffed and just a tiny bit underbaked.
Once the cookies are baked to your liking, remove them from the oven.
Quickly press any reserved chocolate chips into the tops. Sometimes I'll also sprinkle them with coarse sea salt.
Let the cookies cool on the pan for 5 minutes (or 10 minutes if you're using a flax egg). Then use a spatula to transfer them to a rack to cool them completely.
Now, grab a cold glass of milk and dig in!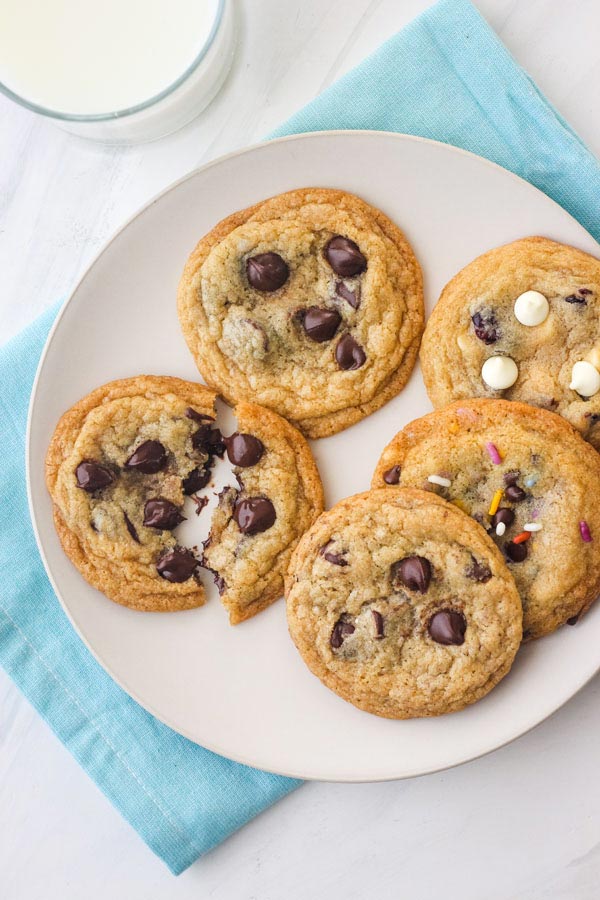 Is There A Way to Make Them Without The Egg?
Yes! You can substitute a small flax egg.
Mix together 1 teaspoon of flax meal and 1 tablespoon water.
Let the mixture sit for 5 minutes to thicken.
Give the mixture a stir and add it to the recipe where the beaten egg is called for.
The baked cookies will be a little flatter and crispier on the edges. They're also very delicate straight out of the oven. So I like to let them cool for longer on the pan (about 10 minutes) before moving them to a rack to cool completely.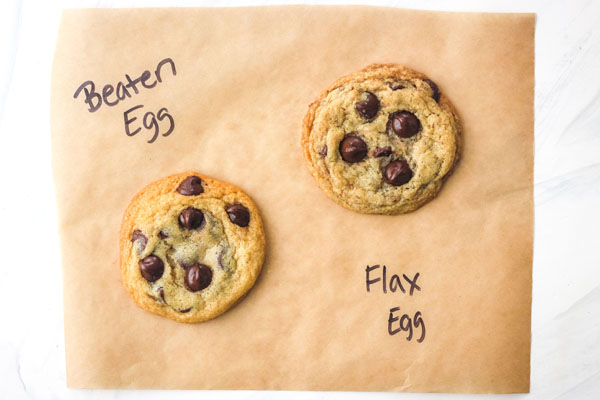 Toaster Oven Baking Tips
Baking Times: The chilled cookie dough usually takes 7 minutes in our larger countertop oven but takes more like 9 to 10 minutes in our tiny 4-slice toaster oven.
Over the years I've learned that every oven (or toaster oven) bakes differently. My favorite way to figure out the best baking time for any recipe is to bake a test cookie, you can find step-by-step directions in this Cookie Baking Tips post.
Convection: If you're using a convection toaster oven, reduce the temperature to 325°F and start checking on your cookies after 5 or 6 minutes.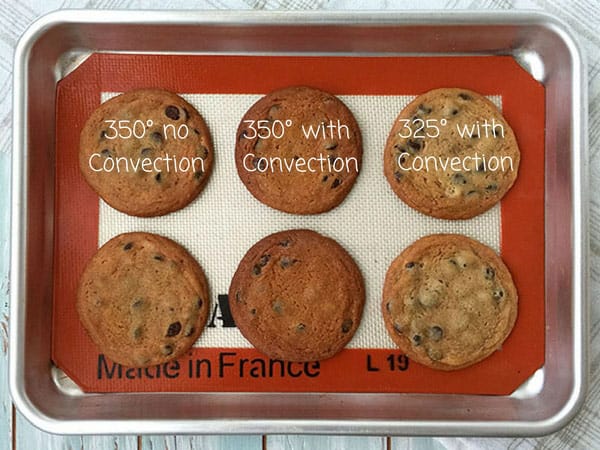 Store-bought Cookie Dough Convection Tests
Cookies are my favorite thing to bake with the convection option on our countertop oven. They come out with nice crispy edges and soft under-baked middles.
Avoid Dark Pans: Most toaster ovens come with a dark roasting pan that's not great for baking cookies with.
That's because the darker metal can burn the bottoms of the cookies. Instead, we like to use a light-colored pan like one of these toaster oven sheet pans.
Lining The Pan: Since parchment paper is one of those things you shouldn't put in your toaster oven, we like to use a small silicone baking mat.
These cookies can also be baked on an ungreased sheet pan. If you go this route, you may need to bake them in a few batches to give the cookies enough space.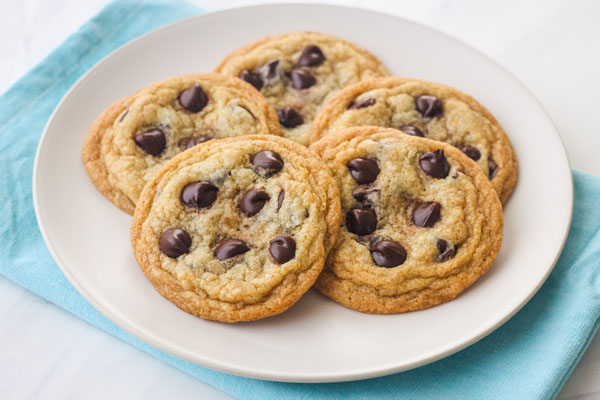 More Toaster Oven Dessert Recipes
2 tablespoons (28 grams) Unsalted Butter, at room temperature
2 tablespoons (25 grams) Packed Brown Sugar
1 tablespoon (12 grams) Granulated Sugar
1 tablespoon (15 grams) Well-Beaten Egg, do not add the whole egg
1/4 teaspoon Vanilla Extract
1/3 cup (40 grams) Unbleached All-Purpose Flour
1/8 teaspoon Baking Soda
1/8 teaspoon Baking Powder
1/8 teaspoon Fine Sea Salt
3 tablespoons (40 to 45 grams) Semi-Sweet Chocolate Chips, or more as desired
Instructions
In a medium bowl, add the butter and sugars. Using a rubber spatula or wooden spoon, cream together until combined.
Mix in the tablespoon of beaten egg and vanilla.
Sprinkle the flour, baking soda, baking powder, and salt over the mixture and stir until combined.
Reserve a few chocolate chips for topping the cookies after baking, then stir in the rest.
Refrigerate the dough for at least 30 minutes.
When ready to bake, adjust your toaster oven cooking rack to the middle position and preheat to 350°F using the BAKE setting. If using a convection toaster oven, reduce the temperature to 325°F.
Line a quarter sheet pan with a silicone baking mat or leave it ungreased.
Roll or scoop the dough into 1½ tablespoons sized balls and place on the prepared pan, arranging them at least 2-inches apart.
Let the cookies sit on the pan for 5 minutes before transferring to a rack to cool completely.
Beaten Egg – To measure the beaten egg, crack an egg into a bowl and beat with a fork until the white and yolk are combined. Measure out 1 tablespoon. Refrigerate leftover egg and use it within 24 hours.
Egg Yolk – A large egg yolk can be substituted for the beaten egg.
Flax Egg Option – Combine 1 teaspoon of flax meal with 1 tablespoon of water. Allow the mixture to sit for 5 minutes. Add to the recipe when the beaten egg is called for. The cookies will be more delicate when warm, let them cool on the pan for at least 10 minutes.
Flour – We've had success substituting an equal amount of white whole wheat flour and bread flour for the all-purpose flour. The bread flour results in a thicker and chewier cookie. The cookies made with white whole wheat flour were also thicker with a light nutty flavor.
Chocolate – You can use chips, chunks, or add some of your favorite bar of chocolate roughly chopped. We like semi-sweet chocolate but feel free to substitute milk chocolate or dark chocolate if you want. Coated chocolate candies are a great option too!
Storage – You can store any leftover cookies in a covered container on the counter for 2 days. Or freeze for up to 1 month for the best flavor.
Rewarming Cookies in the Microwave – Place on a microwave-safe plate and heat for 15 to 20 seconds.
Rewarming Cooking in the Toaster Oven – If frozen, let cookies thaw on the counter for 15 to 20 minutes. Then set your toaster oven to 300°F on the BAKE setting. Place cookies on an ungreased sheet pan and add to the toaster oven. Press start (no need to preheat). The cookies should be warmed with melty chocolate in about 2 to 4 minutes.
1 Cookie
Amount Per Serving:
6.8g 3.6g
This chocolate chip cookie recipe is truly the best. Just take it from the 14,000 members of the Allrecipes community who have given it rave reviews! These chocolate chip cookies are beloved because they're soft, chewy, and absolutely irresistible. Our top-rated recipe for chocolate chip cookies will quickly become your go-to.
Making bakery-worthy chocolate chip cookies is much easier than it seems. You'll find a detailed ingredient list and step-by-step instructions in the recipe below, but let's go over the basics:
Chocolate Chip Cookies Ingredients
These are the kitchen staples you'll need to make the best chocolate chip cookies of your life:
· Butter: This classic chocolate chip cookie recipe starts with two sticks of butter creamed with white and brown sugars. The blend of sugars creates a perfectly balanced flavor.· Eggs: Eggs add moisture and act as a binding agent, which means they help hold the dough together.· Vanilla: Vanilla extract enhances the overall flavor of the chocolate chip cookies.· Baking soda: Baking soda acts as a leavener, which means it helps the cookies rise.· Water: A bit of hot water creates steam as it bakes, working with the baking soda to puff the cookies up.· Salt: A pinch of salt enhances the flavors of the other ingredients, but it won't make the cookies taste salty.· Flour: All-purpose flour helps create gluten, which adds structure to the cookie dough.· Chocolate chips: Of course, you'll need semisweet chocolate chips! You can use dark or milk chocolate chips if you prefer.· Nuts (optional): Walnuts are optional, but they add nutty flavor and a welcome crunch.
Dotdash Meredith Food Studios
How to Make Homemade Chocolate Chip Cookies Step-By-Step
Here's a very brief overview of what you can expect when you make chocolate chip cookies from-scratch:
1. Beat the butter and sugars, then beat in the eggs and vanilla.2. Dissolve the baking soda in hot water and add to the mixture.3. Stir in the flour, chocolate chips, and walnuts.4. Drop dough onto a prepared baking sheet.5. Bake until the edges are golden brown.
How Long to Bake Chocolate Chip Cookies
In an oven preheated to 350 degrees F, the chocolate chip cookies should be perfectly baked in about 10 minutes. The edges should be golden brown and the cookies should be mostly set (they'll continue to set as the cool).
How Long Do Chocolate Chip Cookies Last?
Store the cooled chocolate chip cookies in an airtight container at room temperature for up to a week. If you want to go the extra mile, throw a piece of white bread into the container — it'll absorb the dry air and keep the cookies soft for longer.
Can You Freeze Chocolate Chip Cookies
Yes! You can freeze baked chocolate chip cookies and chocolate chip cookie dough.
· To freeze baked cookies: Allow the baked cookies to cool completely. Arrange them in a single layer on a baking sheet, cover, and freeze for about three hours or up to overnight. Transfer the now-frozen cookies to a zip-top bag or freezer-safe container. Wrap in at least one layer of foil for extra protection. Freeze for up to two months.· To freeze cookie dough: Drop balls of dough onto a parchment-lined baking sheet. Cover and freeze for about three hours or up to overnight. Transfer the frozen cookies to a zip-top bag or freezer-safe container. Wrap in at least one layer of foil for extra protection. Freeze for up to two months.
Allrecipes Community Tips and Praise
"This has been my go-to chocolate chip cookie recipe since I found it on Allrecipes several years ago," says GCKJA. "The recipe is not the 'back of the bag' recipe, with different ratios of all ingredients and that's what makes these cookies so darned good!"
"By far my favorite chocolate chip cookie recipe," raves Sonja Ellingson. "Exactly the way I like them. Chewy, crispy and thin. I added some toffee chips in the second batch and they were over the top good!"
"My go-to recipe," says Andrea Howard. "I sometimes add oatmeal, nuts, raisins, etc. but they are also fantastic without. Crunchy and chewy in every bite!"
Editorial contributions by Corey Williams
packed brown sugar
semisweet chocolate chips
Directions
* Percent Daily Values are based on a 2,000 calorie diet. Your daily values may be higher or lower depending on your calorie needs.
** Nutrient information is not available for all ingredients. Amount is based on available nutrient data.
Looking for easy baking recipes that even beginners can master? From cookies to cakes to chocolatey brownies, these tasty treats will inspire you to get cooking!
If you're like me, there's nothing quite as satisfying as freshly baked cookies right out of the oven. Ooey, gooey, and cooked to perfection.
Want to save this recipe? Enter your email below and we'll send the recipe straight to your inbox!
Baking is a fantastic way to have some fun in the kitchen or spend quality time with your kids.
So I've rounded up some of my favorite baking recipes below. Looking for melt-in-your-mouth cookies? We've got it!
Sinfully good chocolate cake? Of course. Chocolate chip muffins to die for? You got it.
These baking recipes are fun to make and even more satisfying to eat.
So preheat your oven and get ready to whip up something delicious!
Easy Baking Recipes & Homemade Treats
Do you love peanut butter? If so, you've just found the perfect recipe.
These sweet and chewy bars are packed with creamy peanut butter, peanut butter chips, and quick oats.
But it get's better! There's also layer of peanut butter fudge swirled in the center. Mind-blown.
Perfect for family get-togethers, holidays, and potlucks.
Paula Deen's Peach Cobbler
Queen Paula knows her southern comfort food better than anyone.
I particularly love this recipe because it's just so easy.
Juicy, fresh peaches baked under a bubbly, golden crust – what could be better?
Serve with a scoop of ice cream or a dollop of whipped cream for the perfect summer treat.
Easy Focaccia Bread
Focaccia is one of those breads that I just can't get enough of.
I like to top mine with good olive oil, red onions, and a little cheese for a simple and tasty side.
But I've also been known to go all-out with sun-dried tomatoes, olives, chicken, and prosciutto.
Focaccia is the best beginner bread because there's no real shaping involved.
After a fast mix with a spoon, it needs a couple of rest periods before being pressed into a baking tray.
Don't be shy with the oil and always sprinkle with good quality sea salt.
Chocolate Brownies
When it comes to baking recipes, brownies are at the top of my list!
With just 7 ingredients, it's the perfect recipe to make with kids.
Just throw all the ingredients into a bowl, blend until smooth, then bake and enjoy!
Deliciously Moist Banana Bread
Banana bread is one of those classic comfort foods that everyone seems to love. And for good reason – it's moist, fluffy, and packed with flavor.
It's perfect for breakfast, snack time, or even dessert!
Spread some butter on top, pour a cup of coffee, and you'll have the perfect weekend treat.
Apple Pandowdy
This cobbler-like apple dessert comes from the Pennsylvania Dutch and has a few variations.
Some recipes will have a layer of spiced apples under a puff pastry layer or torn pastry pieces.
This recipe uses a pastry dough that gets dolloped over the fruit for a biscuit-pastry hybrid.
If you like the flavor of pastry but hate to roll it out, this is for you!
Cranberry Pudding Cake with Warm Butter Sauce
This moist, tart cake is loaded with cranberries and orange zest.
It makes for a wonderfully festive cake that is a little lighter than all those cinnamon treats we've been devouring.
But the star has to be the sauce!
Served warm, this buttery, creamy sauce would honestly make any cake pop, and you'll probably want to make double.
Cheddar Cheese Scones
I've talked about my love of scones before, though it's usually when they're covered in strawberry jam and clotted cream.
These cheddar scones are an amazing alternative, and when served warm with plenty of butter, they make an incredible breakfast option.
Be sure to use mature cheddar for these, so you get a really cheesy flavor boost.
Or maybe a combination of cheeses, such as Gruyere and parmesan?
Louisiana Crunch Cake
If you've made a bundt cake before, you know they are easy to overbake.
This recipe uses sour cream and buttermilk to keep it moist. And the key is to not over-mix the batter.
Before you add the batter to the tin, this cake gets a sugary coconut top that will caramelize and toast up during the bake.
When you turn the cake out, the crunchy top is all you need, though the glaze is pretty delicious!
Pistachio Oat Squares
I know they can be a little expensive, but I'm a sucker for that green color!
Roasted, salted, with sweet chili, or just plain, I have a weakness for pistachios.
This recipe makes such a fantastic granola bar, combining pistachios with oats and coconut.
The simple recipe is perfect as is, but you could always throw in some extra dried fruits to bulk it out if you want.
This blueberry lemon coffee cake is a winner any time of the day.
The cake comes together much like any other, with lemon zest and blueberries folded through the batter.
I like to add extra blueberries to the top, which will sink into the cake during the bake.
The streusel top is the best part, though, and makes it totally acceptable for breakfast.
Kitchen Sink Cookies
I'm a firm believer that chocolate chip cookies are basically perfect, but my mind was blown the first time I tried these cookies.
Thick, chewy, and loaded with chocolate, pretzels, and toffee bits, they are the perfect salty-sweet treat.
I especially love the combination of semi-sweet and milk chocolate, though I wonder how amazing they would be with white chocolate!
Crescent Rolls (Amish Butterhorn Rolls)
But since we've all been stuck at home trying new things, why not give these homemade crescent rolls a go?
You can make them up the night before and keep in the fridge until morning, or spend a couple of hours before dinner.
Either way, you'll feel such accomplishment and might not want to turn to the tube again.
Portillo's Chocolate Cake Recipe
There are plenty of decadent and fancy desserts out there.
But is there really anything better than chocolate cake?
This insanely easy cake uses a boxed mix and just a handful of ingredients, and it will give you perfection every time.
Nutella Filled Hand Pies Recipe
My only issue with hand pies is having to let them cool down enough to bite into!
With store-bought pie crust, you can have a batch of these babies ready to go in under 30 minutes.
The trick to keeping these from becoming a mess is to freeze them for around 20 minutes before baking.
It will stop the Nutella from melting too quickly and let the pastry turn golden.
Spaghetti Pie
From the first time I saw this spaghetti pie, I knew I had to try it.
It's whimsical, unnecessary, and absolutely worth your time.
Cutting into it and pulling a perfect slice with a big pull of melted cheese will bring a smile to your face every time!
I love the marinara and beef filling, but you could use any pasta sauce you prefer.
I've even used chicken carbonara and topped it with bread crumbs and extra cheese.
Best Ever One Bowl Chocolate Cake
Looking for baking recipes that you can prep in 10 minutes or less? This simple recipe is sure to impress.
As far as homemade chocolate cakes go, this one is at the top of the list.
Serve with a scoop of ice cream for a truly decadent treat.
The BEST Easy Seven Layer Cookie Bars Recipe
There's a reason they call these Magic Bars!
Using just seven ingredients, you'll be making a cookie bar that is chewy, sticky, sweet, and incredibly moreish.
The best part? It takes just five minutes to have everything ready to bake!
Bisquick Peanut Butter Cookies
If there's one thing we all have in the pantry, it's a jar of peanut butter.
But sometimes, you're low on sugar, eggs, or flour just as the mood to bake cookies strikes.
These cookies are soft, moist, super flavorful, and made with just peanut butter, Bisquick, condensed milk, and vanilla.
If you have chocolate to add in, go for it. But they're pretty amazing on their own.
Strawberry Cobbler Recipe
Strawberry cobbler is often overshadowed by peach or apple, but you should really give it a fair shot.
Not only is it beautifully vibrant, but the sweet juicy strawberries also make the perfect base for the cobbler topping.
Not only that, they work well with everything from blueberries to rhubarb.
The Easiest Lasagna Recipe Ever
I can't be the only one that craves mom's lasagna?
Somehow mine never tastes quite the same, so I had to find something just as good that is nice and easy.
No time to make a marinara sauce? Grab a jar!
Don't want to cook the pasta sheets? There's no need!
You can even use pre-shredded cheese.
Cracker Barrel Coca-Cola Cake (Copycat Recipe)
In the same way that coffee can enhance chocolate, the deep caramel notes of Coca-Cola can do the same thing.
Found in both the batter and the frosting, your guests won't be able to put their finger on what's so great about this cake, but they'll know it's something special.
Warming the cocoa with the cola activates the rich flavors just right and creates a moist, fudgy chocolate cake that you'll want to make at least once a month.
Broccoli & Cheese Hand Pies
Known as 'pasties' in the UK, hand pies can be filled with anything you like.
The Brits are known for their Cornish pasties, but you can often find chicken, beef, and lamb in most bakeries throughout the country.
Be sure to soften your vegetables so that once baked. You'll get just the right texture in every bite.
Easy Oatmeal Cookies
Oatmeal cookies get such a bad rap, and I think it has a lot to do with their regular filling.
Listen, I love dried fruit and raisins as much as the next gal, and I will throw in all kinds of fruits and citrus to my cakes.
But cookies are an indulgence. Cookies need chocolate!
These are perfectly chewy like you want from chocolate chip cookies. But they also have a great texture from the oats that is something special.
Sprinkle with a little sea salt, and you'll have a batch of great cookies in just 10 minutes.
White Chocolate Macadamia Nut Cookies
A match made in heaven, the only nuts I like even more with white chocolate are pistachios.
I like to use way more brown sugar than white for these babies to give a caramel flavor and ultra-chewy cookie.
When buying white chocolate, be sure to get cook quality chocolate, as cheaper white chocolate will often burn and split when heated.
Frosted Cranberry Cookies
We're all drawn to colors, and these cookies are beautiful.
As much as I love simple sugar cookies, I can't get enough of these vibrant cookies topped with sugared cranberries.
With cranberry in the dough, too, they are not overly sweet, though the glaze makes up for it!
I like to chop my cranberries small and coat them with sugar to make them look like crystal sprinkles.
To Die For Blueberry Muffins
Looking for the best blueberry muffins? Save this recipe and thank me later.
These muffins are crazy delicious! They're soft, fluffy, and bursting with fresh blueberries.
But my favorite part is the sugar-cinnamon streusel crumble.
That buttery, crumbly topping makes for a decadent treat.
Chocolate Chip Muffins
Nothing beats a warm chocolate chip muffin right out of the oven. Ooey, gooey and simply irresistible.
They're soft, fluffy and packed with chocolatey goodness. Plus, they're super easy to make – no fancy baking skills required!
Tastykake Tandy Cake (Copycat)
This classic Tastykake is the stuff of dreams.
It is simple and delicious with a light and buttery yellow cake topped with a thick layer of peanut butter and chocolate.
Let each layer chill entirely before adding the next, and don't be afraid to over-do it with the peanut butter. How much is too much, anyway?
Pecan Pie Bars
Pecan pie will always be a favorite. A buttery pastry with an indulgently sweet and sticky filling? I'll just take a fork and the dish, please!
These bars are everything you love about pecan pie, turned into an easy to pick up treat that travels well.
If serving at home, why not go all-out and drizzle with some bourbon salted caramel?
Popeye's Biscuits Copycat Recipe
I think we're all craving familiar favorites after the year we've had, and sometimes all you can do is make them yourself!
And people LOVE Popeye's Biscuits.
Be sure to use cold butter in the dough and don't skip the folds. It's how they get those glorious flakes.
Savoury Cheese Muffins
If you thought the cheese scones sounded good, wait until you try these!
The garlic and cheese butter is out of this world and coats each muffin in a golden crust that is jam-packed with flavor.
Try not to over-mix the batter and don't be shy with the butter before baking.
Though they're amazing as is, you can also add to them with jalapeno and bacon. Mmm!